2021 was full of awe-inspiring, memorable, had-to-be-there, and can't-make-this-up kind of moments at Tryon International Equestrian Center & Resort. Spanning all equestrian sports, special events and more, we're recapping 21 of the most iconic moments of 2021. Which was your favorite?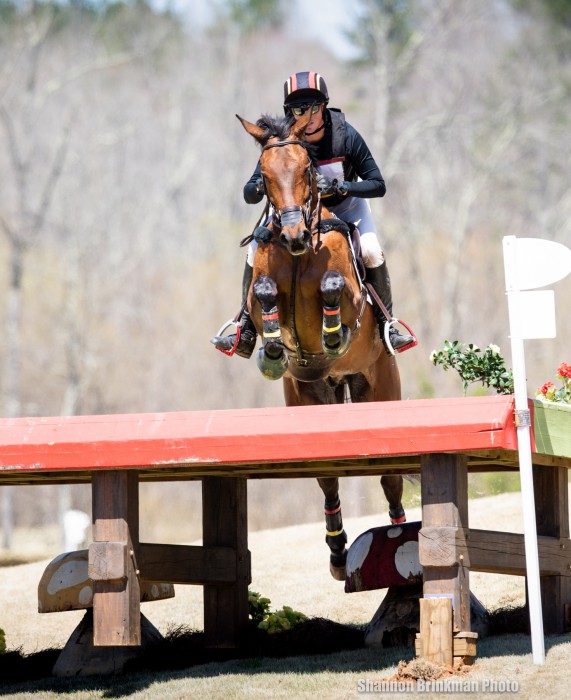 ©Shannon Brinkman Photo
Doug Payne Dominates Both Tryon Welcome 2 and The Fork at TIEC
It was a weekend of thrilling finishes across the board at The Fork at TIEC presented by Nutrena®, but none as definitive as Doug Payne (USA) topping the leaderboard in the ProElite® CCI4*-S Division, in addition to top-ten placings with Quantum Leap and Starr Witness, in fifth and eighth. In between rides and coaching across all divisions in the sport of Eventing, Payne was also winning in the Jumper rings as part of Tryon Welcome 2 competition, where he went two-for-two aboard Quintessence. Read more here.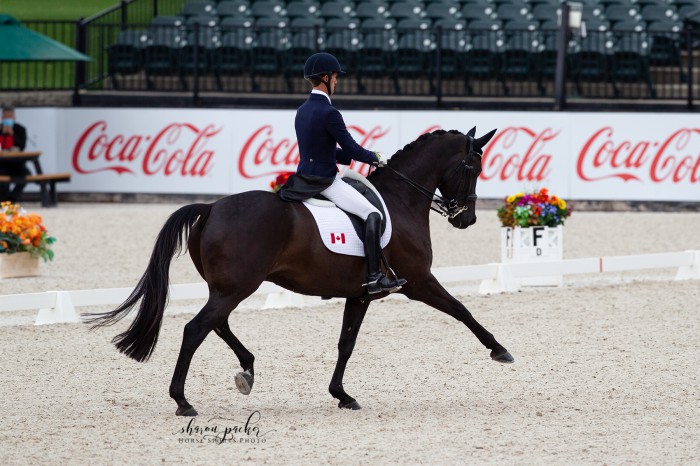 ©Sharon Packer
First CDI 4* Dressage Competition Hosted in Tryon Stadium
CDI 4* competition was hosted outside of Wellington, FL for the first time in five years with the presentation of Tryon Spring Dressage CDI 4* competition, bringing CDI 4* level Dressage to TIEC for the first time ever. Adrienne Lyle, who would later go on to represent the United States at Tokyo 2020 later in the summer, dominated the international divisions aboard Salvino, with strong international competition present. Read more here.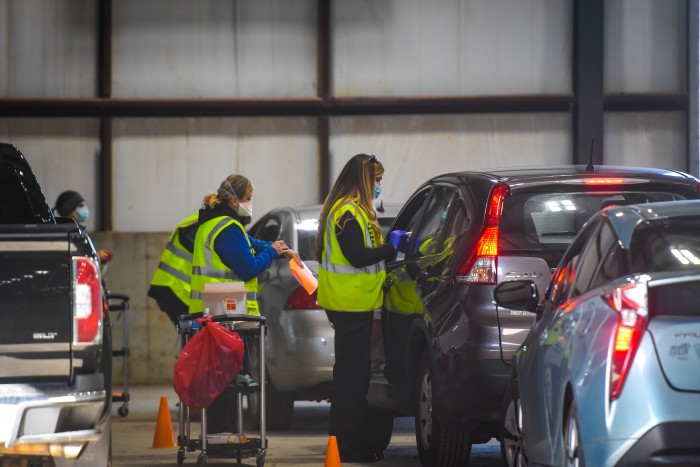 ©TIEC
More than 10,000 COVID-19 Vaccines Given in Indoor Complex
While competition season paused over the winter, TIEC was buzzing with activity, collaborating with the Polk County Health and Human Services Agency to provide more than 10,000 COVID-19 vaccines to the public. Vaccination efforts continued in the Indoor Complex at TIEC alongside equestrian competitions, which remained closed to spectators through May of 2021 per the U.S. Equestrian Federation's COVID-19 policies. At a rate of 200 cars per hour, the Polk County Vaccine Coalition hosted regular vaccination clinics at TIEC based on vaccine supply. Read more here.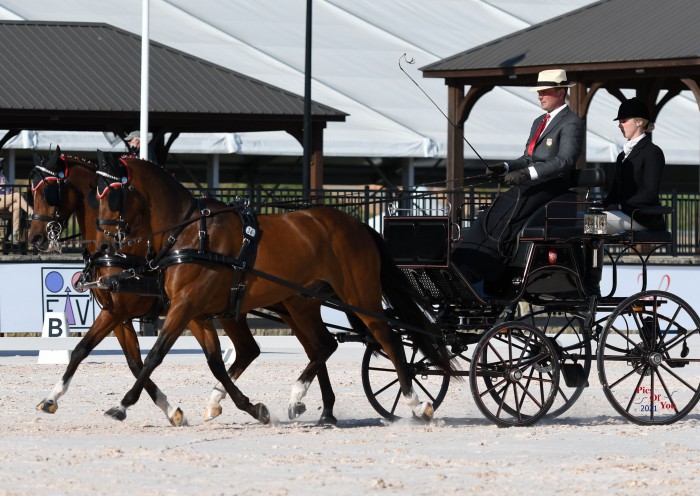 ©Pics of You
Inaugural Katydid CDE Hosted at TIEC
The Inaugural Katydid CDE at TIEC presented by Main Street Insurance debuted at TIEC after a 2020 cancellation, welcoming a robust number of entries for the CAI 2* and national competition alongside the USEF Advanced Pony and Intermediate Combined Driving National Championships. The event was produced without spectators per USEF's nationwide policies for horse show venues at the time in light of COVID-19, but enthusiasm remained undamped as many competitors visited the venue for the first time. Combined Driving returned in the fall of 2021 for the Tryon Fall CDE, and will  be included in the 2022 competition calendar as well. Read more here.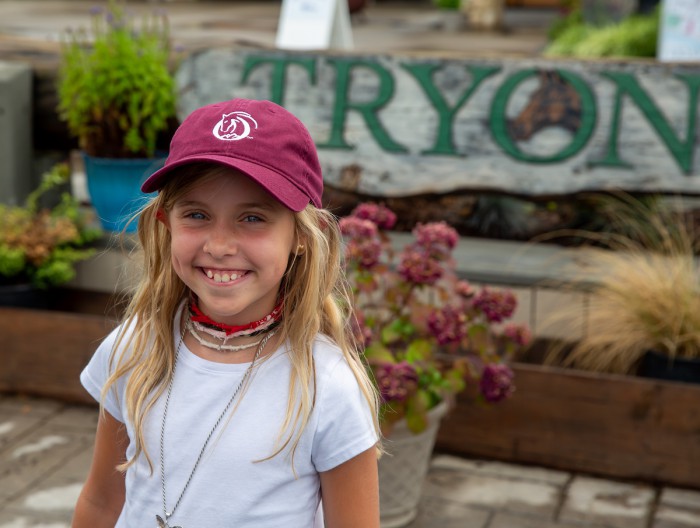 ©Dream On 3
Tryon Resort Welcomes Dream on 3 VIP Guest Reese Meendering
Eight-year-old Reese Meendering LOVES horses. After being diagnosed with Crohn's Disease, the wonderful team at Dream on 3 brought Reese to her ultimate destination: TIEC! As our VIP Guest during Tryon Spring 6 competition, Reese got a behind-the-scenes look at horse show life, joined in on competitions and ceremonies, made LOTS of friends, and even got to take a riding lesson with one of our competitors! Read more here.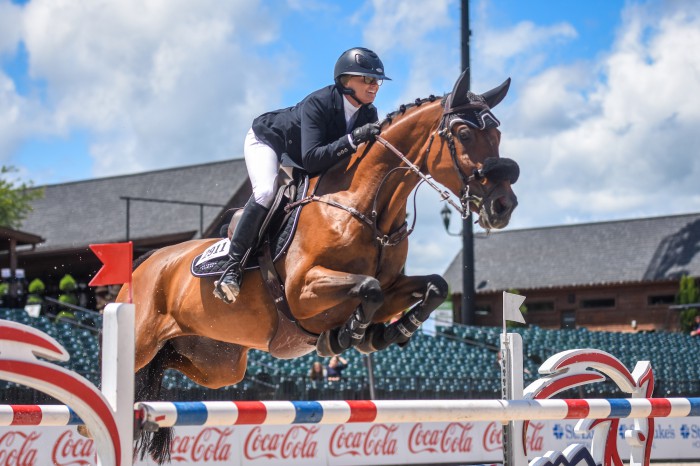 ©TIEC
Erynn Ballard Clocks Nine Consecutive Podium Finishes in Tryon Spring Series
One of the winningest riders to compete at TIEC all season, Canada's Erynn Ballard produced an incredible string of nine podium finishes throughout the Tryon Spring Series. "When you have weeks like this, it's very easy to be confident," Ballard admitted. "It's a lot easier to be confident when you're riding off of wins than when you're not. We have to remember that it doesn't happen all the time!" Read more here.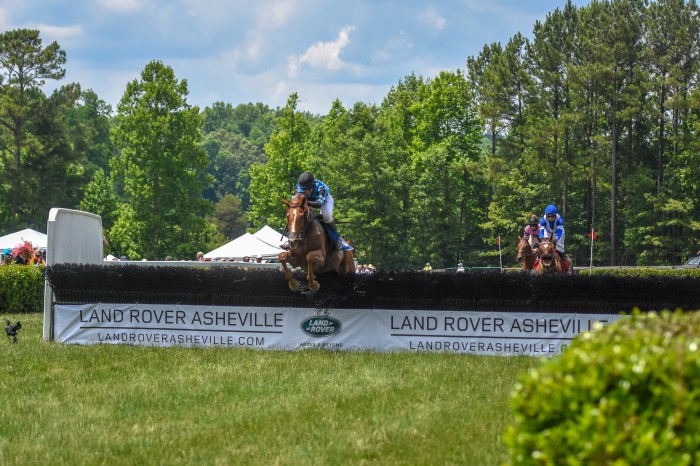 ©TIEC
73rd Tryon Block House Races Sees Mell Boucher win Block House Race
Mell Boucher (Camden, SC) and The Happy Giant, owned and trained by Allison Fulmer, stole the show as winners of the $30,000 Block House Race at the 73rd Tryon Block House Races, the historic steeplechase of Tryon Riding & Hunt Club. After two years of race postponement due to track renovations and COVID-19, thousands of spectators gathered at tailgates and via live stream for the 2021 running of the races with a special welcome by the Green Creek Hounds. The 2021 Tryon Block House Races were proudly sponsored by Land Rover of Asheville, WNCW and Odom Engineering. Read more here.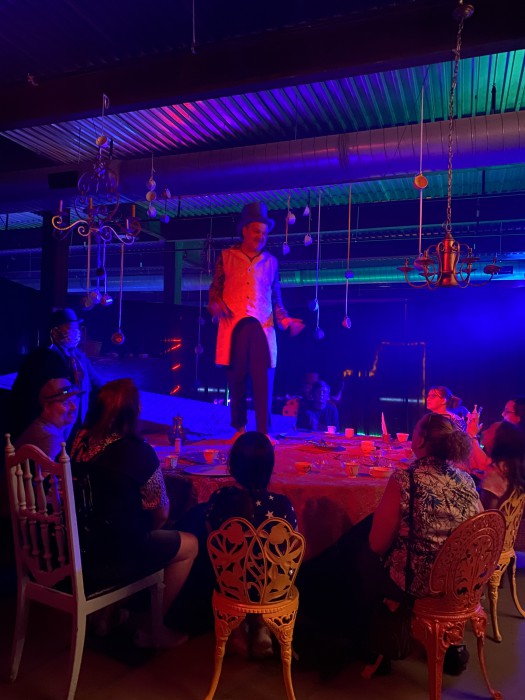 ©TIEC
Sigmon Theatrical presents the Wonderland Experience at Tryon Resort
With dates extended due to popular demand, the Wonderland Experience presented by Sigmon Theatrical left participants amazed this summer at TIEC. The Wonderland Experience featured an immersive, multi-sensory, intimate theater production where audience members walked into and through the world of Alice in Wonderland, with live characters, interactive activities, breathtaking costumes and scenery, amazing circus feats, puppetry, special effects, and 360º immersive environments. Guests could "fall" down the rabbit hole (a magical tunnel with swirling lights) into a world where mushrooms grow 12 feet tall, meet all their favorite characters, celebrate their unbirthday at a mad tea party with the Mad Hatter, play croquet, and travel through a 1,200 square foot maze in the Queen's rose garden. Stay tuned to www.Tryon.com/allevents for more entertainment events like this.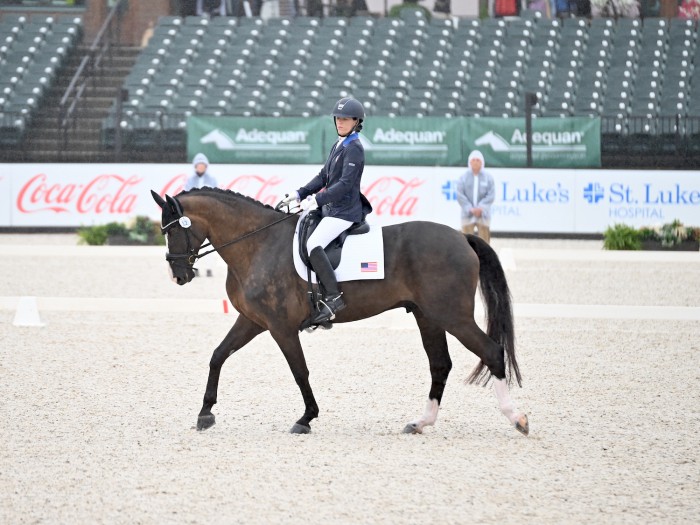 ©Lindsay McCall, USPEA
Double World Record Day for Roxanne Trunnell
Before her gold medal performance in Tokyo with Dolton, Roxanne "Roxie" Trunnell broke their personal best records – and world records – twice in a row at TIEC in one weekend. The weekend of Perrigo Tryon Summer Dressage 1&2 CPEDI 3* competition featured three days of international competition and the final U.S. Olympic Observation Event before the naming of the Adequan® U.S. Para Dressage Olympic Team. Read more here.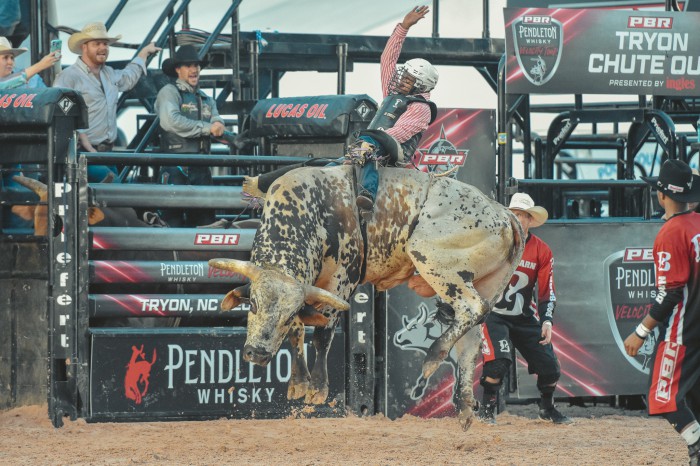 ©TIEC
PBR® Tryon Chute-Out Brings Bull Riding to TIEC
Professional bull riding made its Western North Carolina debut at TIEC this June, bringing two nights of action-packed sport and entertainment in the International Arena. The event was sold out, with additional free activities available onsite throughout the weekend. Notably, it was the first time PBR® had hosted contests on synthetic footing, making for some spectacular displays from the bovine athletes and leading to rave reviews from the riders. Watch for PBR® action to return to TIEC in 2022! Stay tuned to www.Tryon.com/allevents.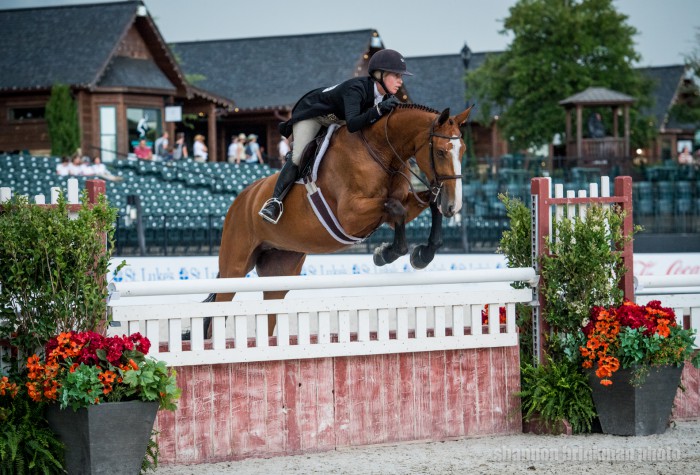 ©Shannon Brinkman Photo
Dorothy Douglas and MTM Lolah LOL Dominate International Hunter Derbies
During Tryon Fall 4 competition at TIEC, Dorothy "Dorrie" Douglas (USA) and MTM Lolah LOL collected a second International Hunter Derby win at the venue, claiming Friday's $20,000 USHJA International Hunter Derby on a score of 373.5 after two rounds of competition.Their win made them two-for-two in International Hunter Derby wins at TIEC alone in 2021, after also taking the top call during Tryon Spring 6. The talented mare would later be named the winningest International Hunter Derby horse in North America, accomplishing this result as a first-year Hunter. Read more here.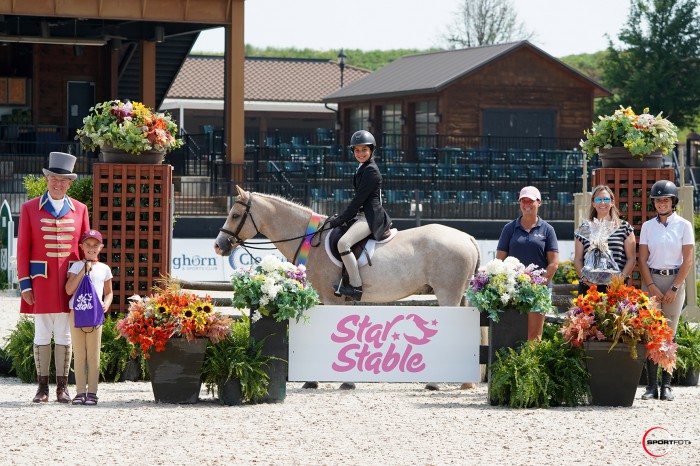 ©Sportfot
Evana Somareddy and Goldrush win $10,000 USHJA Pony Hunter Derby presented by Star Stable
Ponies stepped into the spotlight in Tryon Stadium during Tryon Summer 4/Tryon Riding & Hunt Club Charity II at Tryon International Equestrian Center & Resort (TIEC) during Saturday's $10,000 USHJA Pony Hunter Derby presented by Star Stable. Evana Somareddy (Clearwater, FL) aboard her own Goldrush took first place honors with a combined score of 170. The favorite annual Pony Spectacular week highlights the tiniest athletes at TIEC, giving ponies and their riders a chance to shine in Tryon Stadium. Read more here.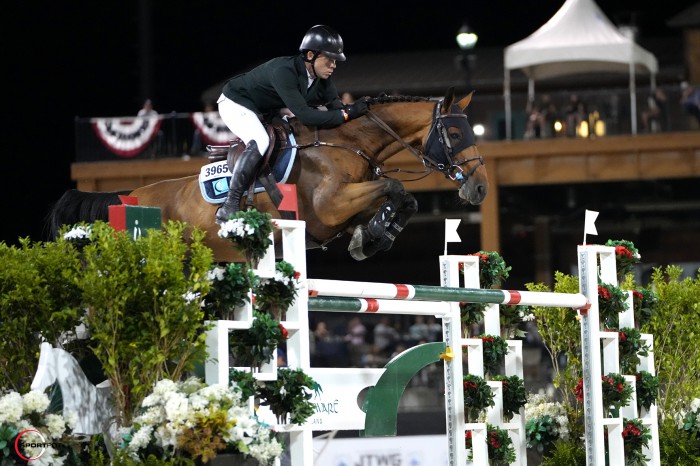 ©Sportfot
Conor Swail Conquers Tryon Summer 5 with Trio of Wins
Another one of the winningest riders at TIEC in 2021, Conor Swail (IRL), conquered Tryon Summer 5 competition with a hat trick of wins. Swail and Koss Van Heiste claimed a win in the $25,000 Tryon Resort Sunday Classic at TIEC after clearing the jump off in 35.49 seconds, also grabbing reserve with Count Me In. It was a winning week for Swail, who dominated Saturday evening's $73,000 Cleghorn Gun Club Grand Prix CSI 2* aboard Vital Chance de la Roque, as well as Friday's $6,000 Speed Stake CSI 2* with Theo 160. Though Swail and Vital Chance de la Roque didn't win the $37,000 Horseware Ireland Welcome Stake CSI 2* Thursday, they did collect reserve honors to set themselves up for a win under the lights in Tryon Stadium. Read more here.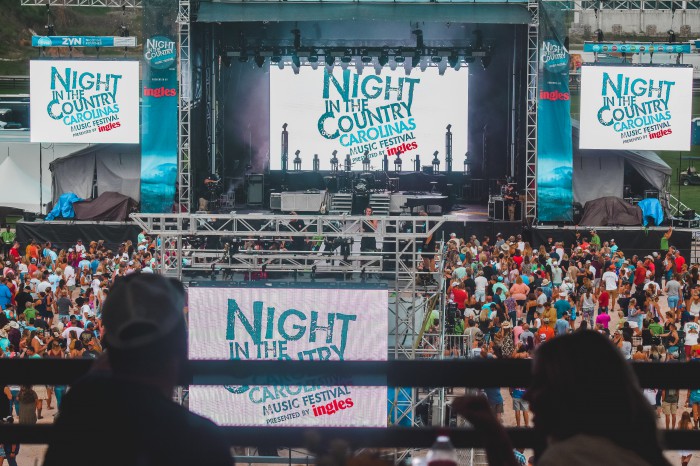 ©TIEC
Night in the Country Carolinas Music Festival Debuts at Tryon Resort
Tryon Resort's first-ever music festival was a smashing success, as the Night in the Country Carolinas Music Festival brought top names in country music to the stage in the International Arena for three nights at TIEC. Daytime events, included in passes or as add-on experiences, kept the party going all weekend long, and ample onsite lodging created a pure country experience with all the amenities to create a truly one-of-a-kind experience for attendees at the inaugural event. Passes for the 2022 Night in the Country Carolinas Music Festival will be available to the public shortly, with the lineup announced in January. Learn more here.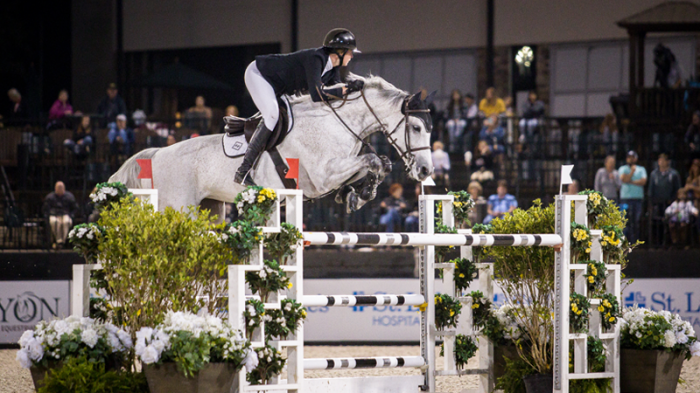 ©TIEC
Hunter Holloway and Pepita Con Spita Hook a Hat Trick with Three International Grand Prix Wins
Hunter Holloway (USA) and Pepita Con Spita claimed another sweet victory in the $137,000 Coca-Cola® Grand Prix CSI 3* at TIEC with a time of 38.387 seconds. Their show-stopping performance led them to the top spot on the podium one week after earning their first Grand Prix win together during the Tryon Fall Series. Last weekend, the duo claimed first place in the $73,000 JTWG, Inc. Grand Prix CSI 2*, her second consecutive of three Grand Prix titles in 2021 at TIEC. No horse-and-rider duo had previously collected more than two FEI Grand Prix wins at TIEC within a single calendar year. Read more here.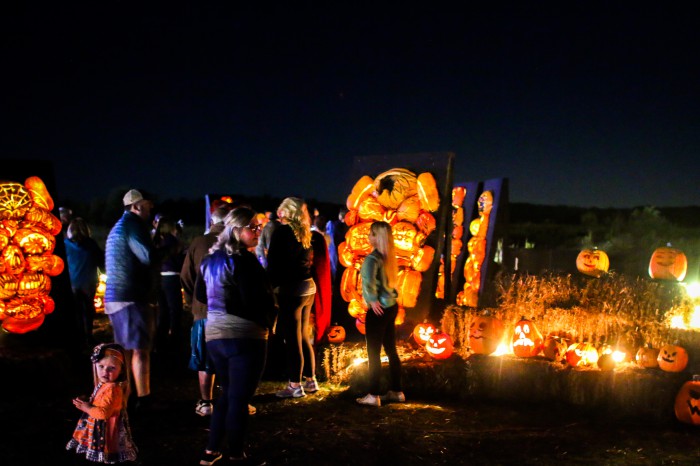 ©TIEC
The Carolina Pumpkin Spelltacular Debuts Interactive Halloween Experience 
Converted from a drive-through experience to an interactive, walk-through festival complete with a truly terrifying Haunted Gold Mine, the 2021 Carolina Pumpkin Spelltacular added a new touch of spooky spirit to fall Saturday Night Lights events. The series included character interactions and performances, photo ops, thousands of lighted pumpkins on display, a pumpkin patch, a kids play area, and more. Look for similar entertainment events to return to TIEC in 2022, and stay tuned to www.Tryon.com/allevents.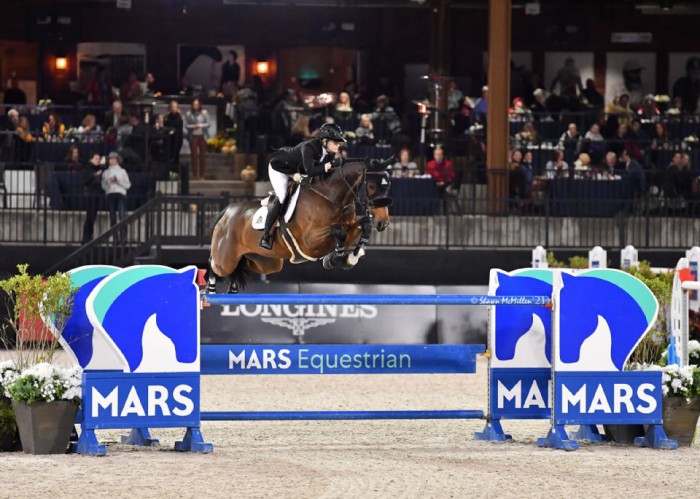 ©Shawn McMillen Photography
2021 Washington International Horse Show presented by MARS Equestrian™ brings FEI Jumping World Cup™ Qualifier to TIEC
The 2021 Washington International Horse Show (WIHS) presented by MARS Equestrian™ was hosted at TIEC for a second consecutive year, this time in the iconic show's entire format, after previously evacuating highlight classes to the venue in 2020. The 2021 edition included the FEI Jumping World Cup™ Qualifier, the first ever held at TIEC. Tiffany Foster and Figor took top honors in the $215,000 Longines FEI Jumping World Cup™ Washington CSI4*-W for the President's Cup, presented by Mars Equestrian™, of 33 entries. Read more here.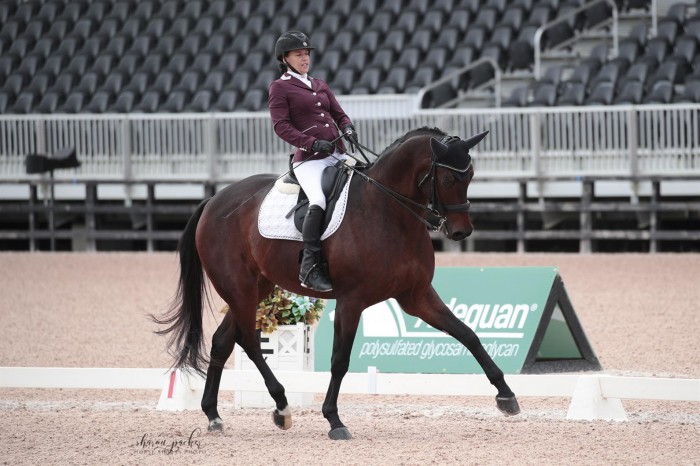 ©Sharon Packer
Rebecca Hart and Fortune 500 Named Adequan®/USEF Para Dressage National Champions
Rebecca Hart (Wellington, FL) and Fortune 500 stole the show at the 2021 Adequan®/USEF Para Dressage National Championship, producing three lovely tests to top national championship competition for the first time in their partnership. Kate Shoemaker and Solitaer 40 were presented with reserve national champion honors following their first competition after the Tokyo 2020 Paralympic Games. Hart and the 11-year-old Oldenburg gelding owned by Rowan O'Riley have been working with Hart's trainer, Jennifer Baumert, throughout the year, but her other mount, El Corona Texel, took much of the focus due to their selection to the Paralympic Games, so Hart was pleased with "Moola" and their progress together. Read more here.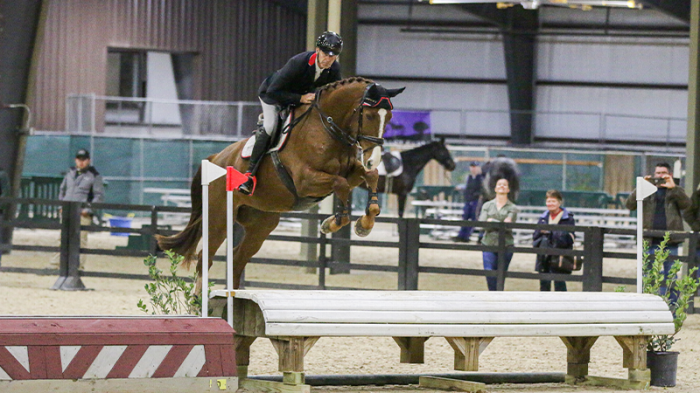 ©TIEC
Young Horse Show Finals Presented by Spy Coast Farm Celebrates Strong Competition at TIEC
The 2021 Young Horse Show Finals (YHS) presented by Spy Coast Farm at TIEC on November 9-13 celebrated another strong year of talented entries and passionate interest from riders across the country looking to raise up the next generation of sport horses across all disciplines. From in-hand and liberty classes to jump-chute, under saddle and over fences competition, the young equine athletes were evaluated over several days in a safe and educational environment with a focus on supporting and promoting American sport horse breeders across many breeds and disciplines. The competition and schooling sessions were hosted entirely in the Indoor Complex at TIEC, providing a safe and educational atmosphere for young horses with limited experience in new environments. Read more here.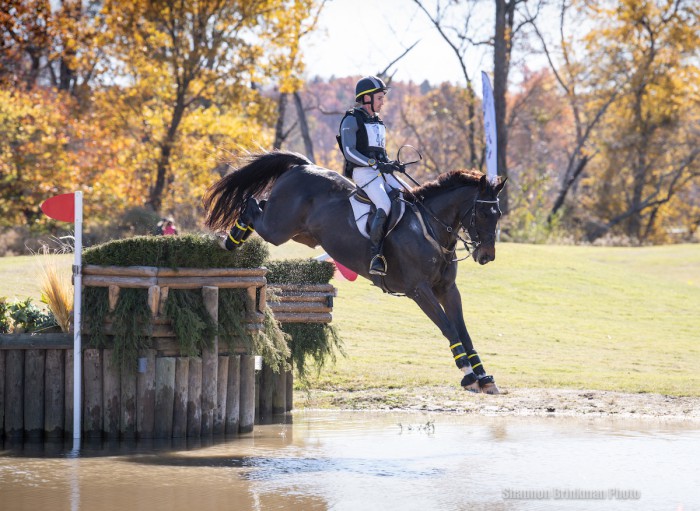 ©Shannon Brinkman Photo
USEF CCI 4* National Championship Goes to Woods Baughman and C'est La Vie 135 at the Dutta Corp Tryon International Three-Day Event 
The final day of The Dutta Corp Tryon International Three-Day Event at TIEC saw the new national champion crowned at the CCI 4*-L level. Woods Baughman (USA) claimed the Dutta Corp/USEF 4*-L Eventing National Championship with C'est La Vie 135 on a score of 29.4, enjoying a sweet comeback after overcoming a broken back and improving from a third place finish in 2020. Sweetening the victory even more was finishing just ahead of his coach, Sharon White (USA) aboard Claus 63, her own 2012 Holsteiner gelding (Catoo x Levisto), who scored 36.7 for reserve. Will Coleman (USA) and Chin Tonic HS had one rail down to finish third, scoring an even 38 points with the 2012 Holsteiner gelding (Chin Champ x Quinar) owned by Hyperion Stud LLC. Read more here.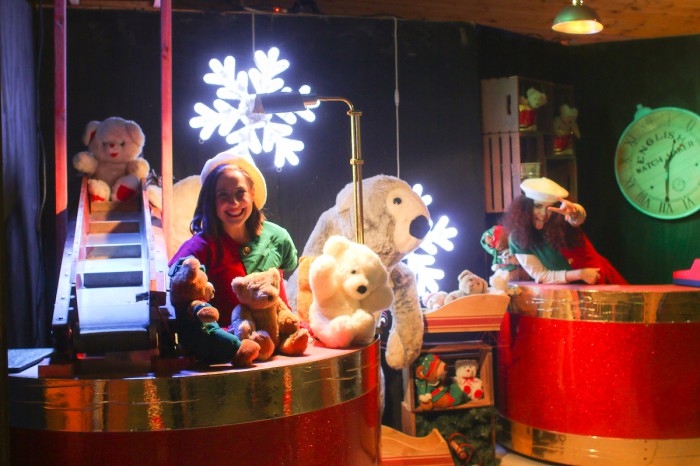 ©TIEC
Winterfest Village Brings Interactive Holiday Experiences to Families at Tryon Resort
The 2022 Winterfest Village festivities marked the welcome return of in-person holiday events in addition to the ever-popular, two-mile drive-through light show which ran nightly beginning November 24th. Winterfest Village events, hosted Thursdays through Sundays in December through December 23, featured opportunities to visit and take photos with Santa, carousel rides, live performances and music, Mrs. Claus' Cookie Kitchen, the North Pole Post Office, a Who-liday Character Zone, and more. Each Winterfest Village evening included a tree lighting ceremony, interactive performances at the Arby's Stage, and concluded with a closing parade. While the Winterfest Village is concluded for the year and will return in 2022, light show tours are available every night through January 2nd and are ticketed by the carload. For details, visit www.Tryon.com/winterfest.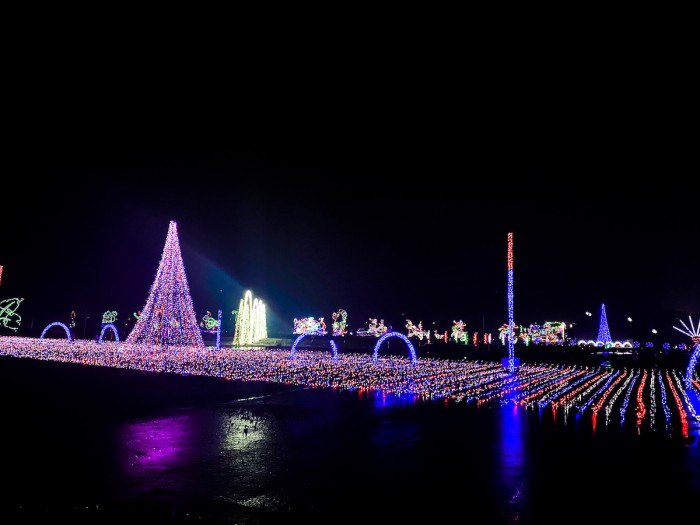 ©TIEC
Tags:
2021
,
Adequan®/USEF Para Dressage National Championship
,
Adrienne Lyle
,
Carolina Pumpkin Spelltacular
,
Cest
,
Combined Driving
,
Conor Swail
,
COVID-19
,
Dorothy Douglas
,
Doug Payne
,
Dream on 3
,
Dressage
,
Driving
,
Erynn Ballard
,
Evana Somareddy
,
FEI Grand Prix CDI 4*
,
Figor
,
Fortune 500
,
Hunter Holloway
,
Iconic Moments
,
Katydid CDE
,
live music
,
Longines FEI Jumping World CupTM Washington CSI4*-W
,
MTM Lolah LOL
,
Night in the Country Carolinas Music Festival
,
Para-Dressage
,
PBR
,
PBR® Tryon Chute Out
,
Pepita Con Spita
,
Pony Spectacular
,
Quintessence
,
Rebecca Hart
,
Reese Meendering
,
Roxie Trunnell
,
Salvino
,
Spy Coast Farm
,
Steeplechase
,
The Fork at TIEC
,
Tiffany Foster
,
Tokyo
,
Tokyo 2020
,
Tryon Block House Races
,
Tryon Spring Series
,
Tryon Summer Series
,
Tryon Welcome Series
,
USHJA International Hunter Derby
,
USHJA Pony Hunter Derby
,
Vaccines
,
Vandiver
,
Washington International Horse Show
,
Wonderland Experience
,
Woods Baughman
,
Young Horse Show Finals