Meet our next TIEC Groom's Spotlight, Sarah Choate. Sarah has been working as a groom for Lucia and Benita Strini at Plain Dealing Farm for the past seven years and has competed through Preliminary level eventing. Lucia Strini is competing this weekend at The Dutta Corp. Tryon International 3-Day Event in the CCI3*-L Division with Excel Cool Quality. She is known as "Safety Sarah" around the farm for her dedication to the well-being of both the horses and humans in her care. Keep reading to learn about how Sarah got into grooming, what a typical day looks like for her, and more!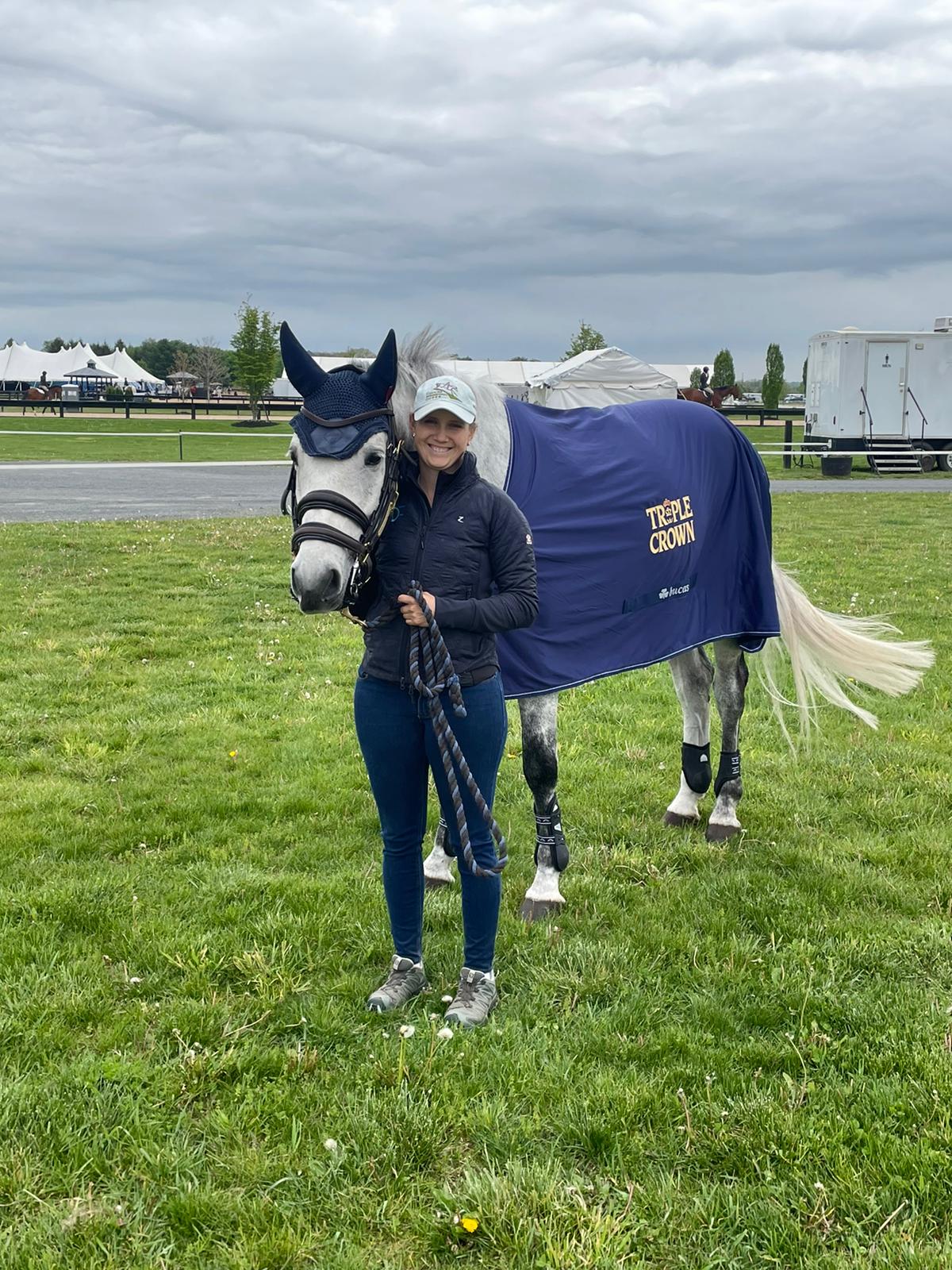 Photo Courtesy of Sarah Choate
How did you start riding?
I actually started because my mom's friend had horses, and she kind of got me into riding when I was about 10. Then, I went through the whole Pony Club system and got my H-A certification. I decided to go to college at Otterbein University, where I got my double major in Equine Business Management and Equine Veterinary Technology. I also rode on all three of the equestrian teams there: Hunt Seat, Dressage, and Eventing. When I graduated, I saw an ad that Plain Dealing Farm was looking for a groom,and it looked like my dream job. I interviewed , and I have been working for them ever since.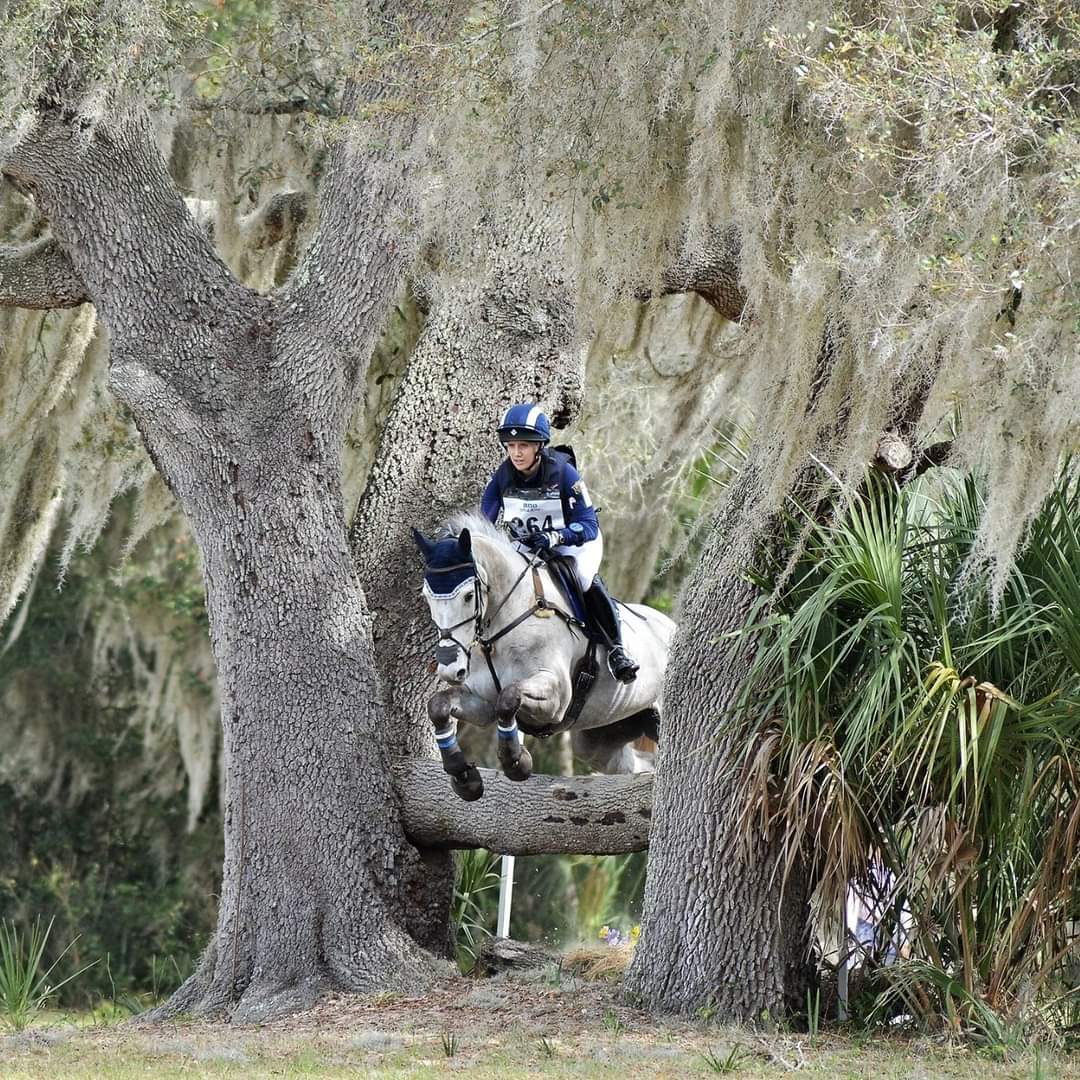 Photo Courtesy of Sarah Choate
When did you make the decision to groom as a career?
Before college, I was definitely interested in grooming, but wasn't 100% sure. I decided to at least go to a University where I could do equine-specific degrees, since a lot of colleges just have animal science and I really wanted to do specifically equine. I also wanted to study both the management side and the medical side of horses, but I didn't want to be a vet. So, I was just trying to keep my options open. After college, I happened to see the ad for the grooming job at Plain Dealing Farm, and it sounded amazing. I got into it, and really love it.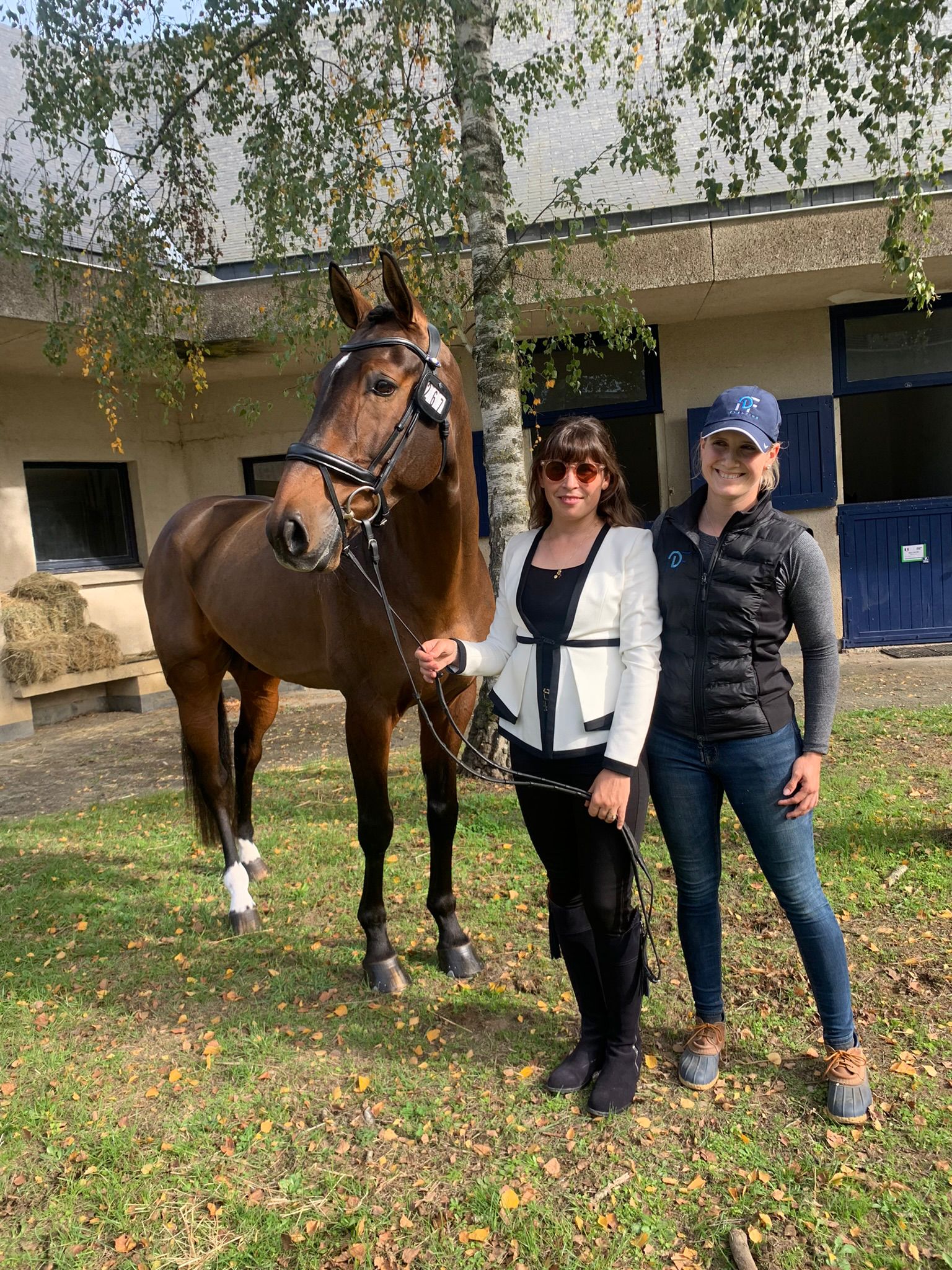 Photo Courtesy of Sarah Choate
What does a typical day look like for you?
We typically start somewhere around 7:30am. We have around 30 horses, between our retired, competition, and boarding horses at our farm. We start by making up morning grain and then running around the farm doing blankets and dropping feed and hay. Lucia and Benita will usually send an email the night before to my coworkers and I with a riding plan, so after feeding, we get the horses started. They all live out 24/7, so we will bring them into the barn to get groomed and have any therapies done before Benita and Lucia get to the barn to ride them. Then, we'll just work through the horses. Sometimes that involves going out for gallops or going to lessons. They train with Will Coleman, so we go to his farm a lot both in VA and FL. Once we've gotten the horses done, we'll work with some of our young horses or groom our retired horses, and work through our projects list. At the end of the day, we work on getting tack cleaned, evening barn chores, and then do evening feeding.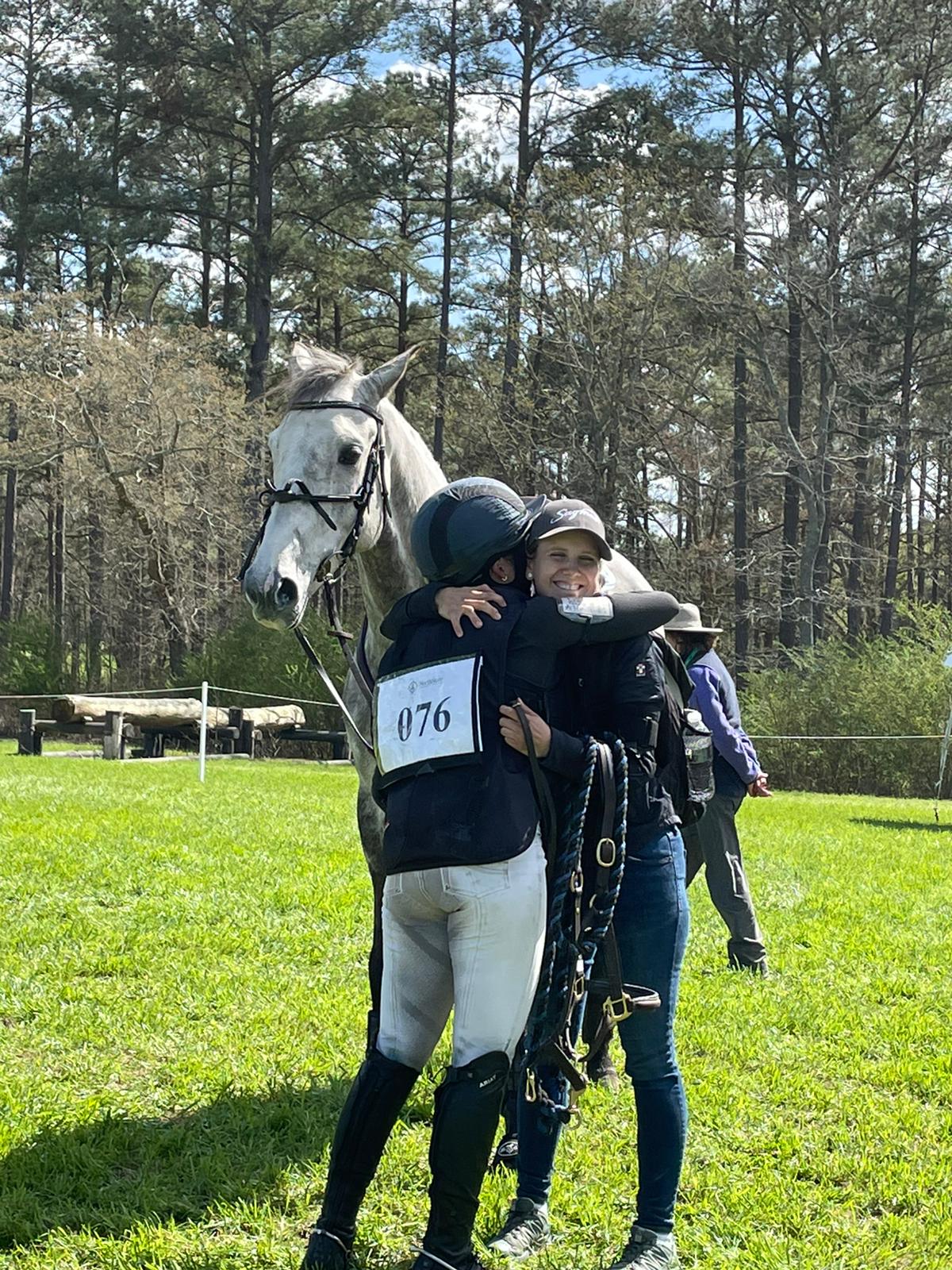 Photo Courtesy of Sarah Choate
Do you have a favorite horse you work with?
Yes, I do! His barn name is Kevin, and his show name is Kevin G. He's been going Preliminary and 2* this year, and just moved up to Intermediate this fall. I also love a gray horse, and he's beautiful dapple gray. He's just got the sweetest personality, and he always tries so hard. He's my favorite for sure.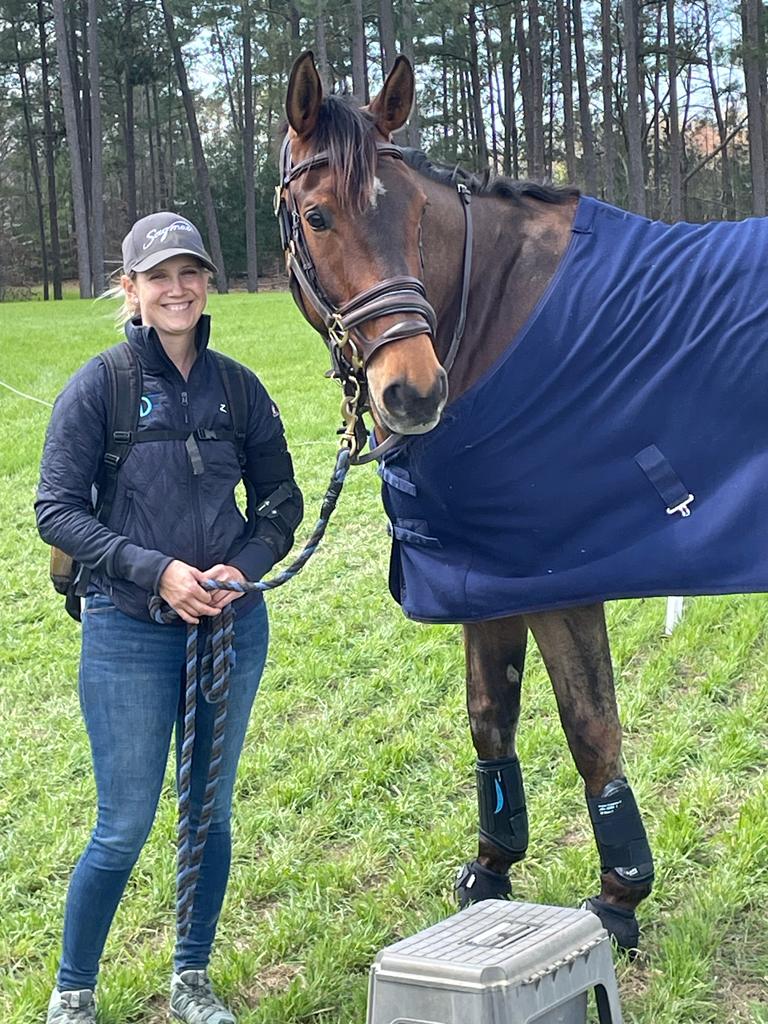 Photo Courtesy of Sarah Choate
What's your favorite part of your job?
I know it sounds kind of silly, but I love just working with the horses and getting to know all of them, their personalities, and their quirks. It's great to interact with them on the ground, and I enjoy doing groundwork with some of them to build a better relationship with them  I'm also lucky enough to be able to help with the riding, so when I get to know them under saddle, it's really exciting when they go to a show and really excel. You feel like you're a part of their success, and it's like watching your kids going off and being successful. Grooming and being a part of Plain Dealing Farm has also given me the opportunity to watch lessons with world-class riders that I never thought I would be able to interact with or talk to. The barn family we have here at PDF is also amazing; I have made some of my best friends out of my career.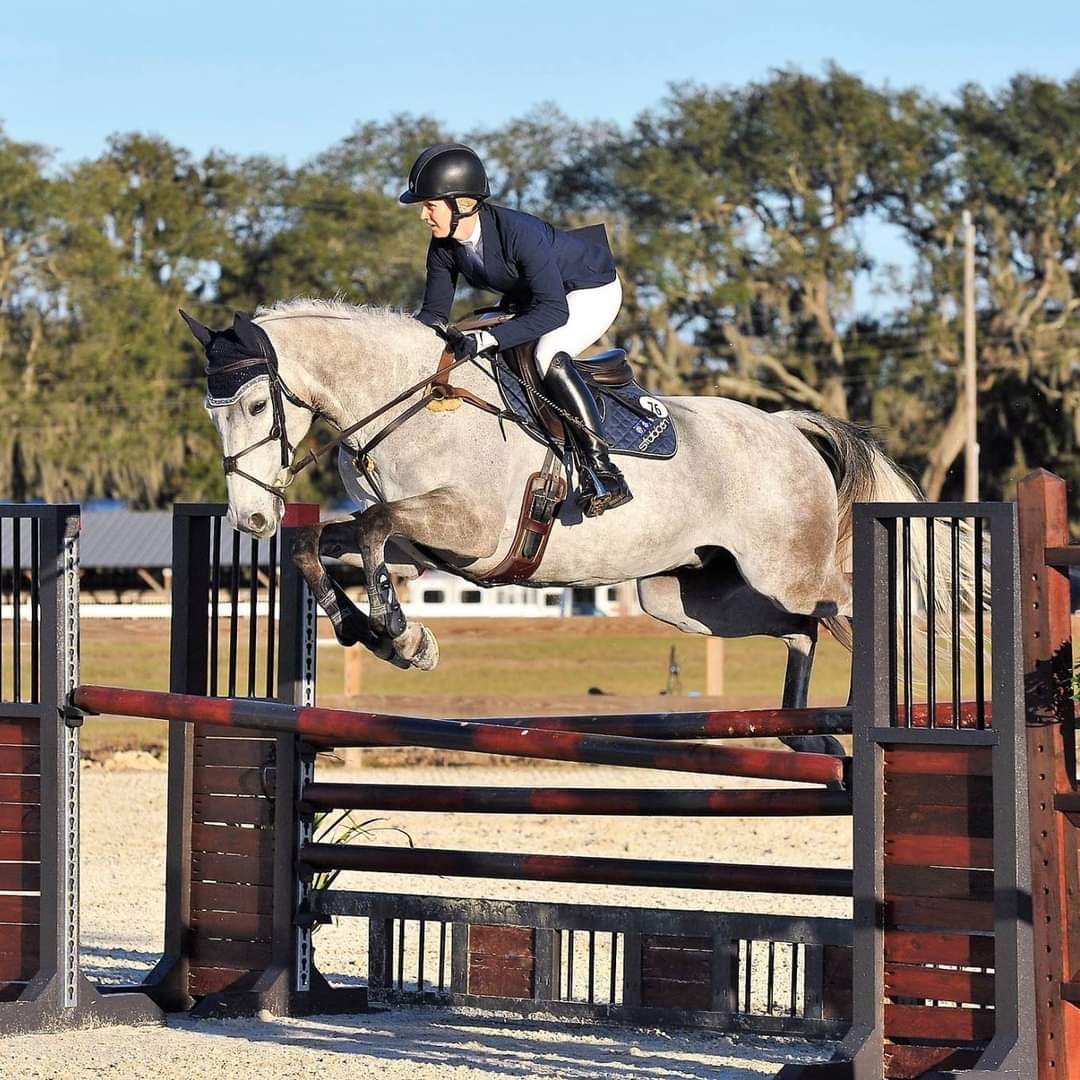 Photo Courtesy of Sarah Choate
What advice do you have for young riders who are thinking about working as an upper level groom?
I would definitely say not to be afraid to approach riders or other grooms to ask for their advice. If you're thinking about grooming, don't be afraid to put yourself out there and ask the question. We really like it when we have somebody who seems excited about the horses and just wants to learn. It's not a problem if you're inexperienced, as long as you're willing to put in the effort and time to learn the program of the rider you are working for. I feel like this community is pretty open and excited to teach people who want to immerse themselves in the Eventing culture.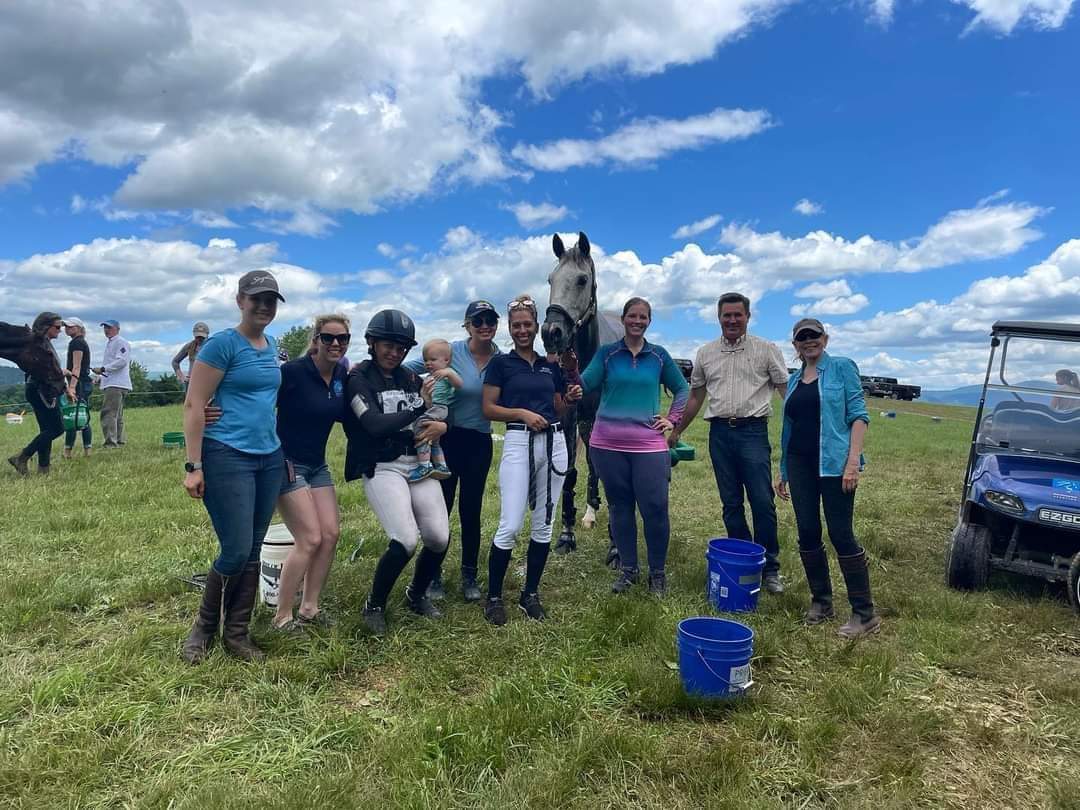 Photo Courtesy of Sarah Choate
Why do you like coming to TIEC?
We love showing at TIEC, because the facilities are just spectacular. I wish every horse show had amazing barns and wash stalls like theirs. I feel like the horses are really well taken care of when they're there, because they have such nice accommodations. It's also really fun to have all the restaurants and the Grand Prixs on Saturday night going on, so you can be at an event but also go watch show jumping. Then, there are all the shops. Another thing I really love is that you can stay a minute or two away from the barns at the Stable House Inn or in the cabins. As a groom, it's really convenient to be able to pop over and check on the horses at night instead of having to drive 20 or 30 minutes back to the barn. I really love that as well. 
Thank you for speaking with us Sarah, and we hope to see you at TIEC soon!

The Dutta Corp. Tryon International 3-Day Event runs this week from Thursday, November 10th to Sunday, November 13th. Competition ranges from CCI1*-L to CCI4*-L and will also include CCI4*-S competition. Featured is the The Dutta Corp./USEF CCI 4*-L Eventing National Championship as well as the USEF Eventing Young Riders Championship presented by USEA. Make sure to join us Sunday at the Tryon Stadium to watch the conclusion of the CCI4*-L and for a chance to be seen on ESPN 3. If you can't make it to TIEC this week, tune in to the live stream here. For the full schedule of events, click here.