Meet our next TIEC Rider Spotlight, Daisy Farish! Daisy needs little introduction, with one of the most impressive junior rider resumes to date. She opted to turn professional shortly after aging out, and has had great results in both the Jumper and Hunter divisions working for Ashland Farm and Spencer Smith. As a junior, she had countless championships in the Pony Divisions and Junior Hunter Divisions at all the major horse shows across the country. In 2017, she won individual gold at the Neue Schule/USEF National Junior Jumper Championship, and in 2018 she won individual gold at the FEI North American Young Rider Championships, as well as winning USET Finals. 
As a professional, she has already found great success in the Jumpers, spending this spring and summer competing across Europe before coming back to America in the fall. We met up with Daisy during Tryon Fall 5, and learned about her role models, her top horses, and more!
Why did you decide to turn pro?
I spent a couple months after I aged out as an amateur. I was really lucky to be very busy as a junior and had a lot of horses to ride, and that really slowed down when I became an amateur. I love riding all day and getting to ride a bunch of horses. I knew as soon as it was missing, that it was definitely my passion. That's what made me decide I definitely wanted to turn pro.
What horses are you competing this week?
Right now, I have Gerko, who I've had for a little while now. He's a 10 year old gelding. I have one horse that I got relatively recently named Etonemoi Del Cabalero. She's an eight-year-old that seems really, really promising for the future. I also have a horse I just showed here for the first time, Maserati Van't Specialleke. I showed him in the 3* classes and he is definitely going to be a horse that can jump really big classes, for sure.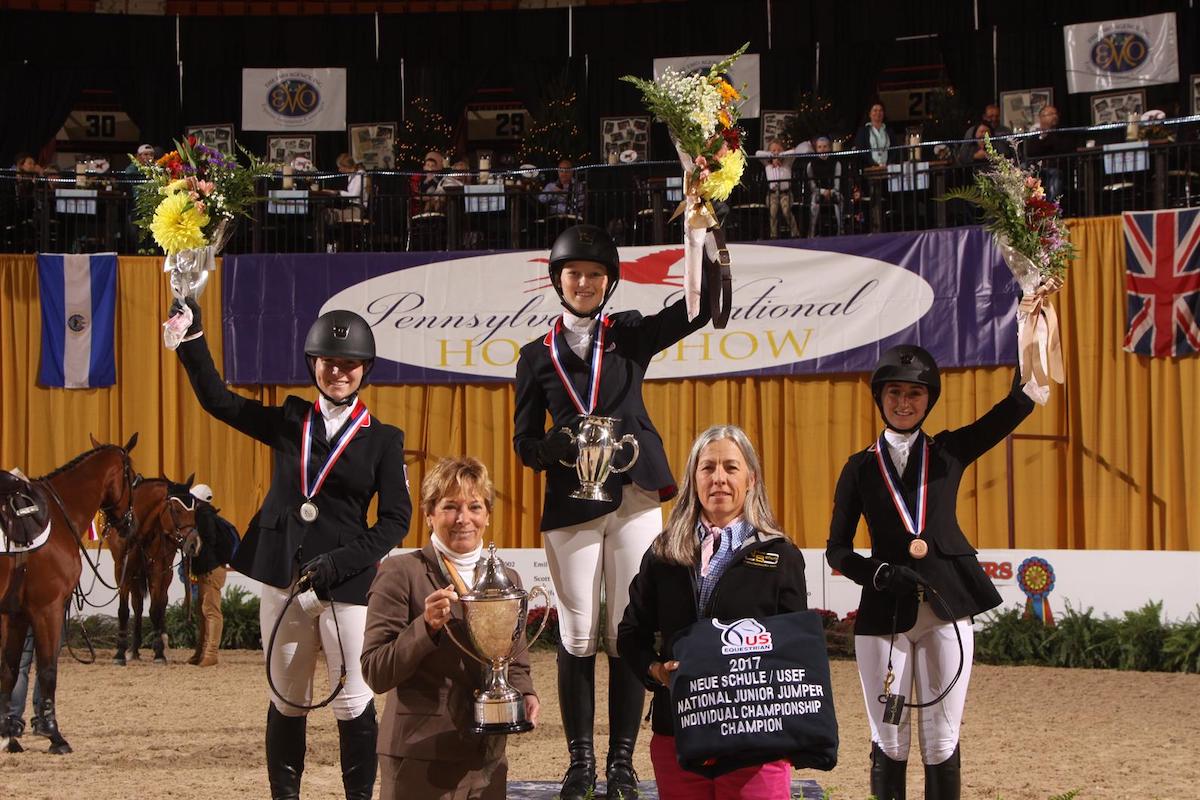 ©Al Cook Photography
Who are your role models?
I have a lot of role models. Spencer Smith, who I work with now, is definitely a big one. Also, Ken and Emily Smith who I've worked for for three years now are big mentors for my career.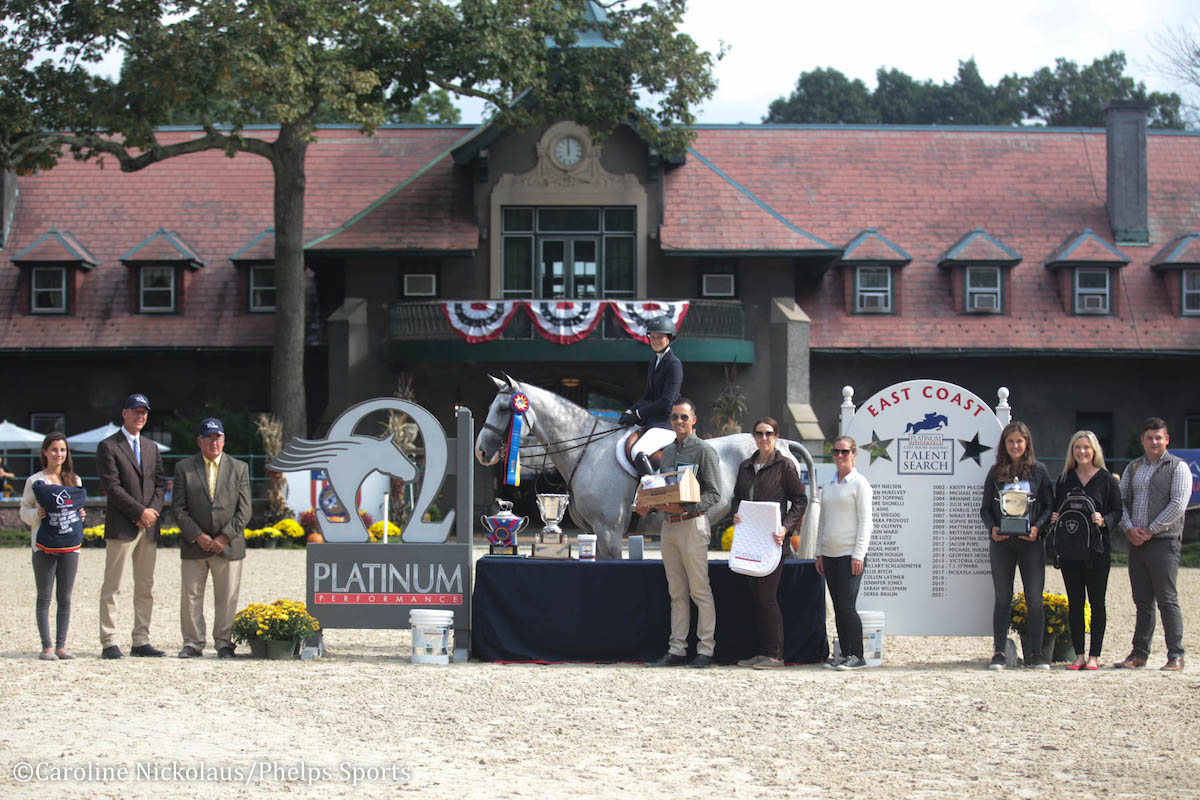 ©Caroline Nickolaus for Phelps Sports
What has been your biggest accomplishment?
As a junior, I would say winning the USET Finals and a gold individual medal at NAJYRC were probably my two big, favorite accomplishments. As a professional, it would be winning my first FEI Grand Prix, as well as getting the chance to compete in a Nations Cup team this year for the United States. That has been a lifelong dream of mine.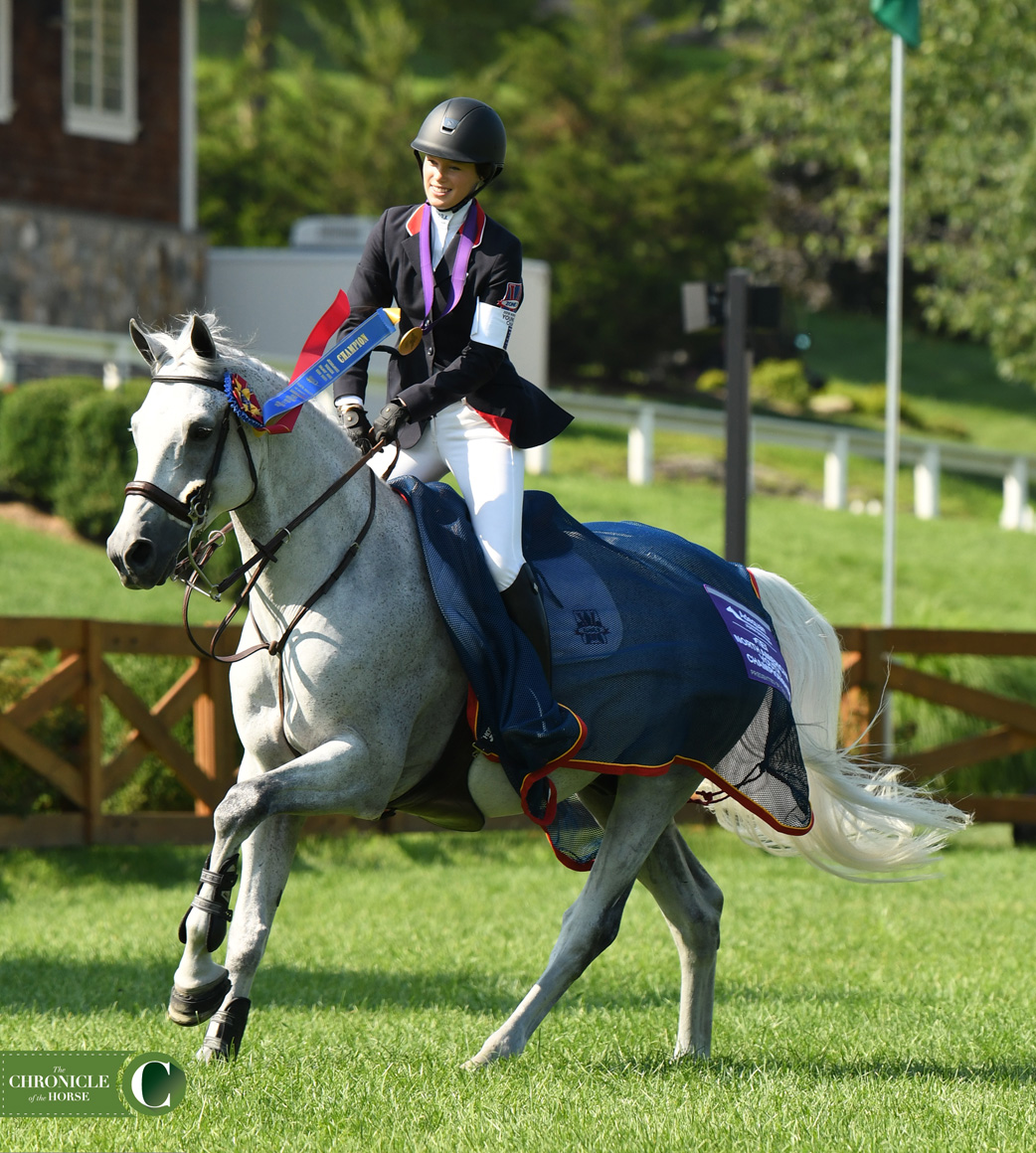 ©Mollie Bailey for Chronicle of the Horse
What are your goals for the future?
My goal right now is really to get consistent competing at this bigger level against all these top riders that have been doing it for so long and become a competitor in these classes. I also look forward to hopefully continuing to climb the ladder of the US Equestrian Team and to hopefully continue jumping some Nations Cup with them in the future.
What horse has had the biggest impact on your career?
Gerko, for sure. He is the horse that has given me immediate confidence to jump as big as I want. I never walk a course feeling nervous that he can't do it. He can jump anything, and he gives you the feeling that you can jump anything, so he's definitely given me a lot of confidence stepping into bigger FEI classes. He lets me know that I can do it, and he always has my back.
Why do you like coming to TIEC?
TIEC is great. I came here the first year it was open, and I've been coming here ever since. It's really super convenient for us being in Kentucky, as it's such a short drive. There are FEI weeks, you can bring short stirrup kids up through top Grand Prix horses. It can cater to any of that. The facility is great, the footing is great, and the stabling is great. There is really anything you could ask for here.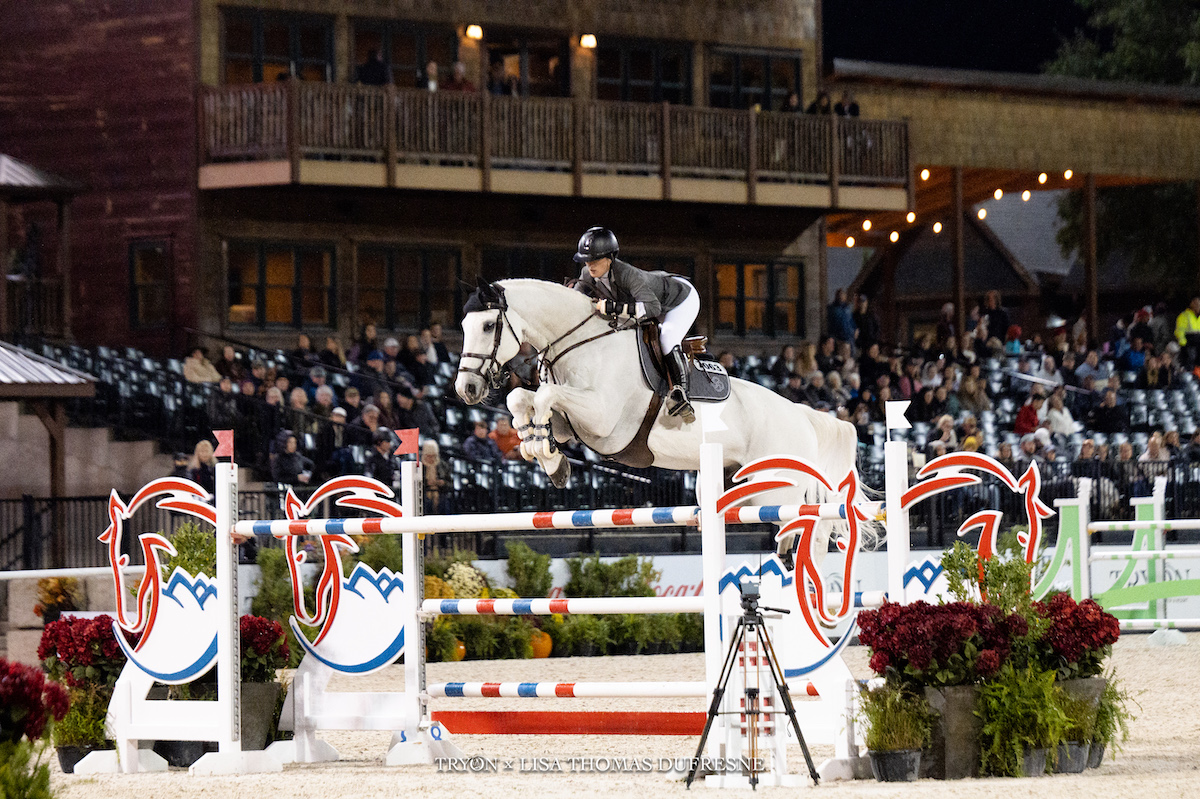 ©Lisa Thomas Dufresne for TIEC
Anything else you'd like to add?
I want to say I'm so grateful to Ashland Farm and Spencer Smith to be here and for letting me show horses in these FEI classes. They're really the ones who have gotten my career to this point to allow me to jump these classes.
Thank you for chatting with us Daisy, and we hope to see you back at TIEC soon!