The next Amateur Hour Spotlight Presented by Coca-Cola® athlete is Maggie Hill. We caught up with Maggie during Tryon Fall 4, where she competed in the Low, Medium, and High Amateur Jumpers. As a junior rider, Maggie rode with Liza Boyd where she had great success in the Junior Hunter divisions riding O'Ryan and Cassanto, finishing champion at Devon, Junior Hunter Finals, and all three major indoor competitions. Now, she is focusing on moving up the ranks in the jumper divisions and working with young horses. Continue reading to learn how she went from western riding to show jumping, her favorite memory at TIEC, and more!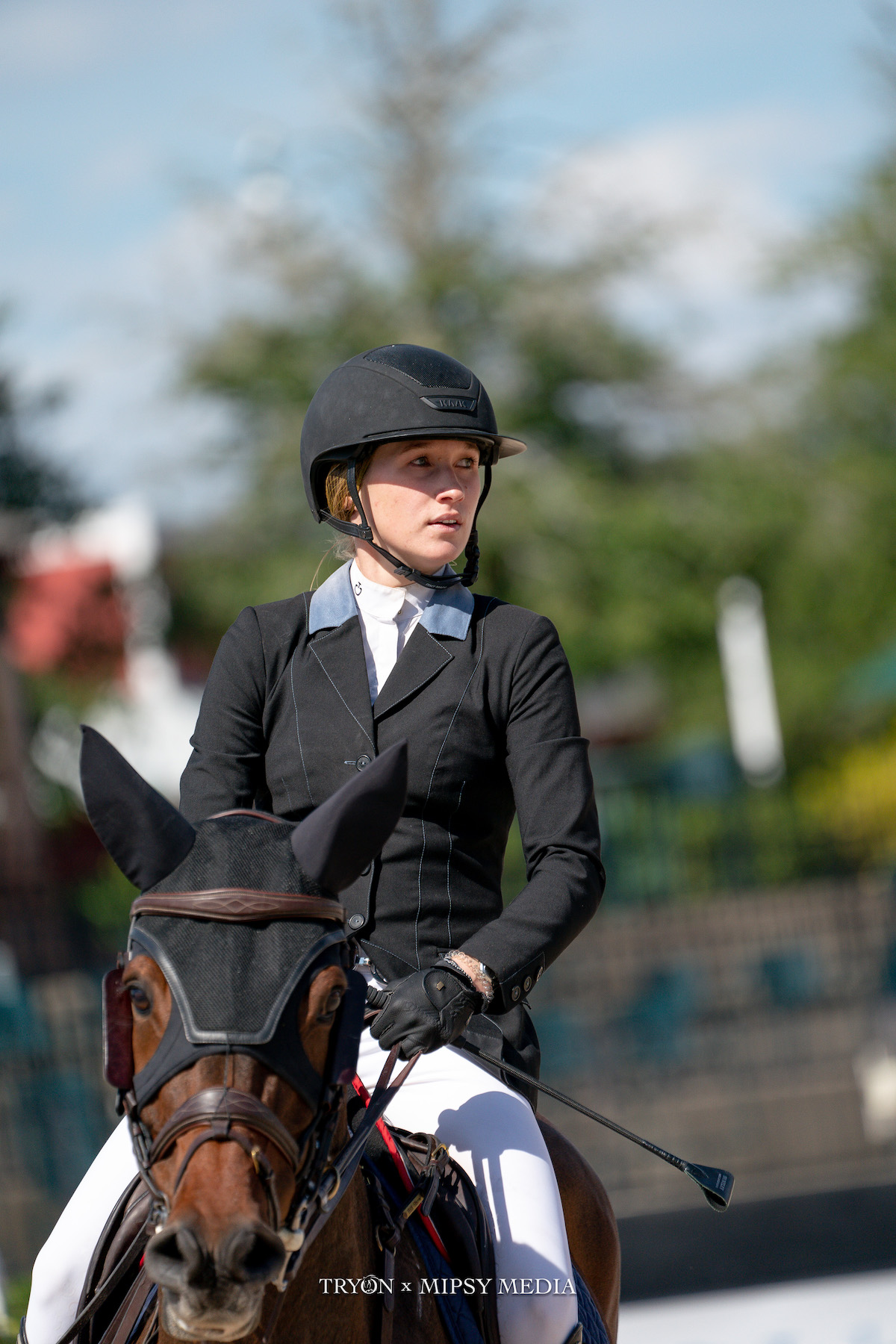 ©Mispy Media for TIEC
How did you start riding?
It's kind of an interesting story. I grew up in Jackson, Wyoming, so I started riding Western and doing pony club, and 4H. That eventually went into Eventing, which, when my horse got hurt, led to Dressage a little bit. My Dressage trainer in Jackson was the sister-in-law to Liza Towell-Boyd. That's kind of how I came from Wyoming to the south. She introduced us to Liza, because I had said that I wanted to start jumping. One thing led to another and I started doing like the Hunters through Liza and later, through her brother, started doing the Jumpers.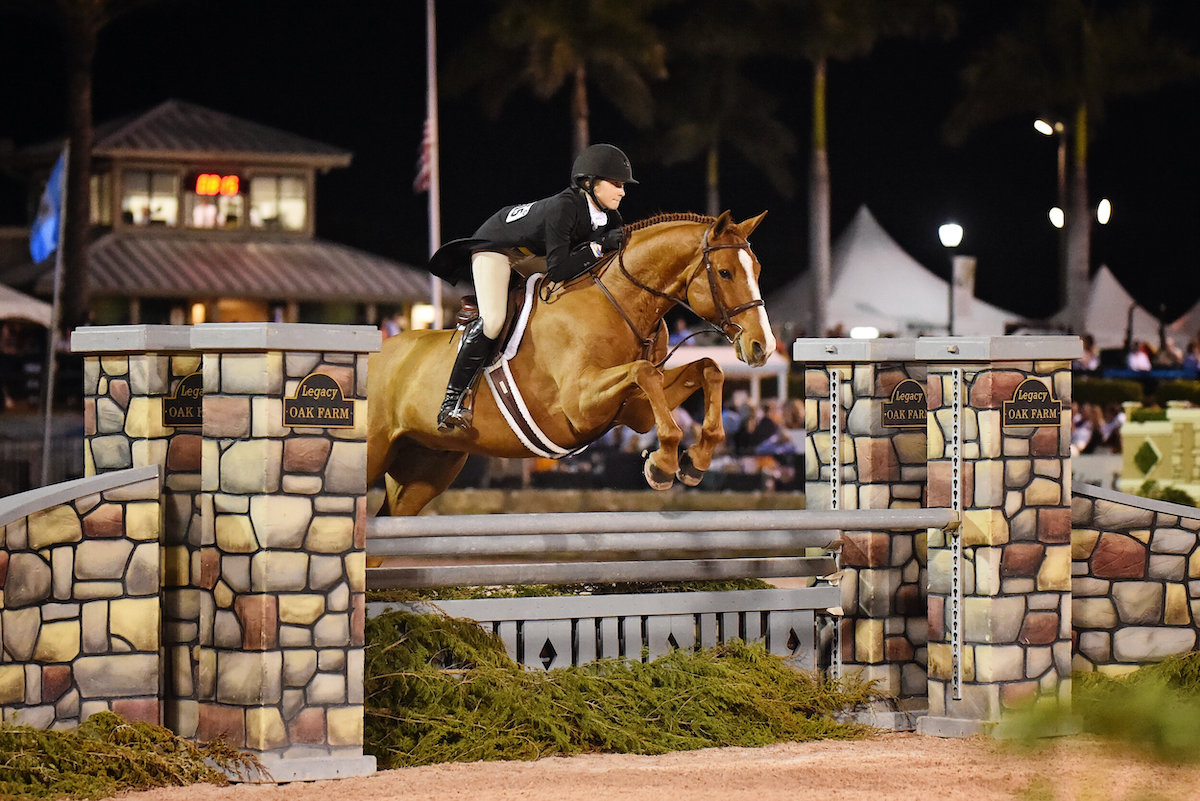 Photo courtesy of Maggie Hill
Tell us about the horses you are showing this week!
Maestro [Van't Roosakker] is the one that we're planning on doing in the High Junior/Amateur Classic. I've had him for a long time now: since he was seven, and he's coming 11 this year.  He's my baby. I moved up through all the divisions on him. We've just kind of grown together, and we know each other super well. Pink Floyd is another horse that's here. She was owned by Brittni Rawflowitz, and now she's owned in partnership with my trainer from Germany, Dietmar Gugler. She's doing the High Junior/Amateur Jumpers this week. She's a really, really smart mare. She's probably the coolest mare I've ever ridden in my life. Carerras HD and I did the highs previously, but he's a really really careful horse, so we kind of took a step down to do the Medium Junior/Amateur Jumpers this week. Amarado is another one I'm showing. He's so cool. We did a bunch of the little local Grand Prix competitions this spring, then he had a little bit of time off from pneumonia, but he's coming back. He's doing the Medium Junior/Amateur Jumpers this week, so he's all better now. He is also owned in partnership with Dietmar Gugler.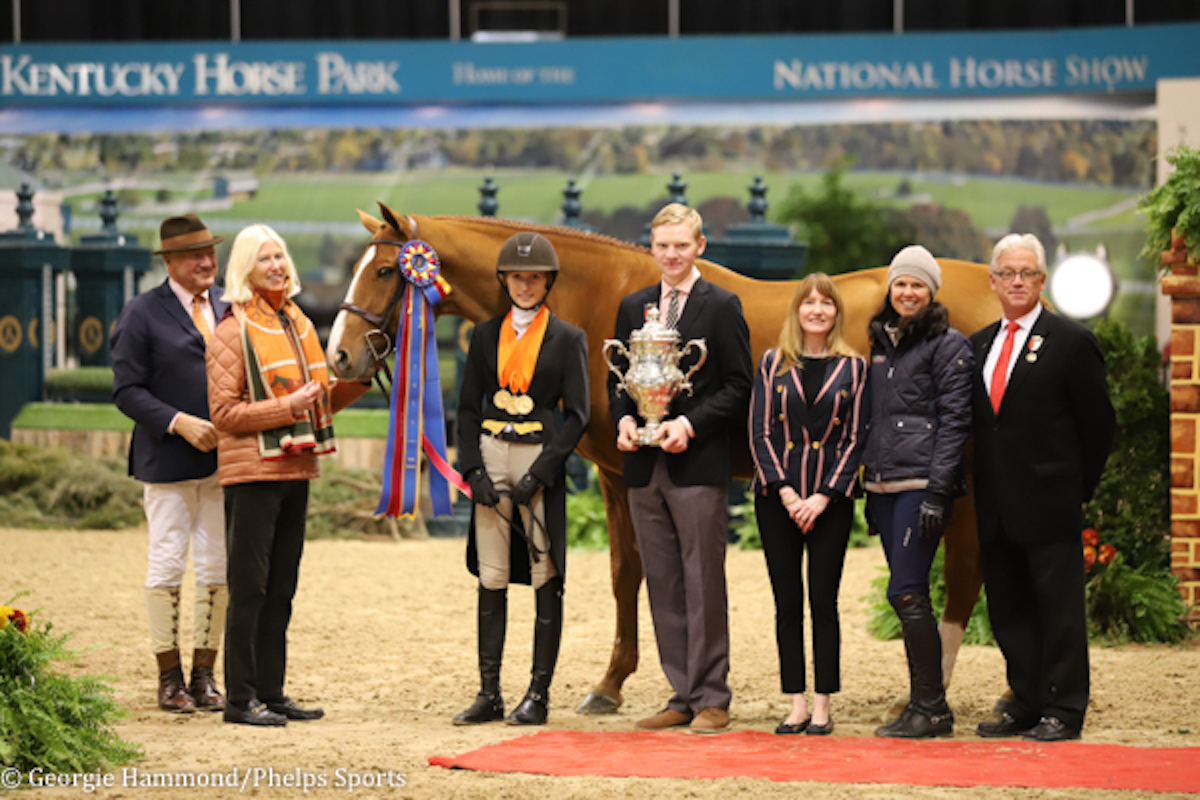 ©Georgie Hammond for Phelps Sports
Why did you decide to focus solely on jumpers as an amateur after doing the hunters so successfully as a junior rider?
I love the Hunters. I wish that I still had a Hunter to do in the derbies. I was looking at all the jumps on the grass field this week, and I was really jealous of everybody that was doing it. Mostly just I've always wanted to do the Jumpers. I think [my love for] the Hunters is just from being with Liza. I love the Hunters and the art of everything, but for me honestly the Jumpers have always been kind of the end goal.
Why do you like competing at TIEC?
I love [TIEC]. To be honest, TIEC is probably my favorite show of the year. It's perfect for every level. You can have young horses moving up, you could have horses that you want to do in the Grand Prix. It's great for horses, because on the weekdays if you're not showing, you can ride in the grass or go on a trail ride. There's a million different options. It's spread out enough that even if it's really, really busy, not everybody's in the same ring or flatting at the same time, which I love. The footing is amazing. I love all the people here. And the area is beautiful, especially in the fall.
Do you have a favorite memory competing here?
My first time ever riding Cassanto, the Hunter that I used to show, was at TIEC. It was incredibly nerve-wracking because Liza had showed him that week. I was really, really nervous, but then we had a super good round in the 3'3" Junior Hunters. That was definitely one of my favorite memories here.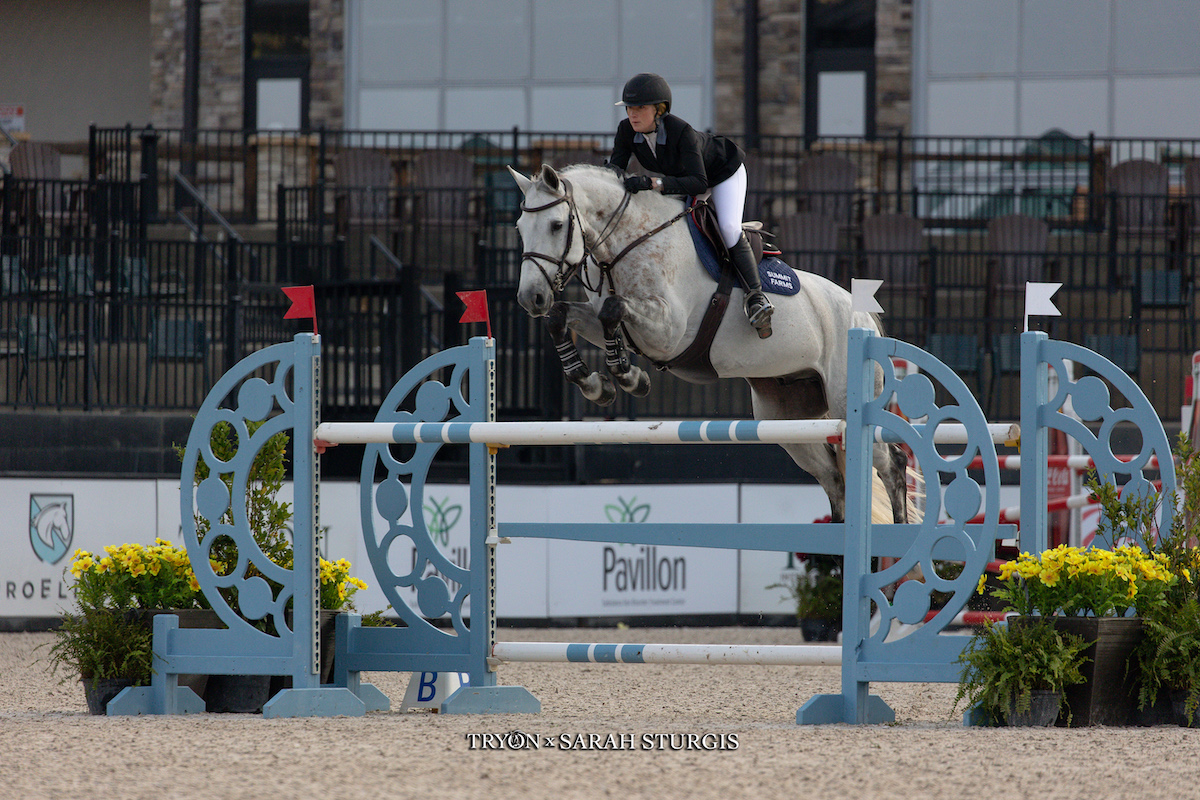 ©Sarah Sturgis for TIEC
Who are you training with now?
I train with Dietmar Gugler, but he's in Morocco at the moment as the chef d'equipe for the German team there. He does a lot of business with Ramiro Quintana, and so this week I'm with him and his wife, Cody. 
What are your future goals in the sport?
I want to go as far as I can go. I love the sport. It's my life: I eat, sleep and breathe it. So I would love to get as much out of it as I can. I really want to compete on a team for the USA. I'd also love to go and show in Europe; that would be a major goal. I really like sales and young horses as well. I think that like developing horses and selling horses is something that I would like to get better at and learn more about. I try to keep it realistic, but I do have high goals.
Thank you so much for speaking with us, Maggie! We hope to see you back at TIEC soon.