Meet our next TIEC Amateur Hour Spotlight presented by Coca-Cola®, Samantha Wight! Samantha's journey in equestrian sport began when she was just five years old, and she now successfully competes at the FEI level. We caught up with the talented athlete during Tryon Fall 3 to learn about her story, her horses, her upcoming goals, and more. 
How did you get into the sport?
I went to a summer camp in Colorado every summer starting when I was five years old and did that until I was ten [years old]. It started as a western camp, and I bought my first horse for fifty dollars. She was 20, her name was Flicka and I had her until she was 34. We lovingly still call her the horse that started it all. A trainer from more of a show scene started to come in to do clinics, and she continued teaching me. I then started showing in Colorado for about two years before going to Wellington when I was 13 years old. That's how I started competitively riding.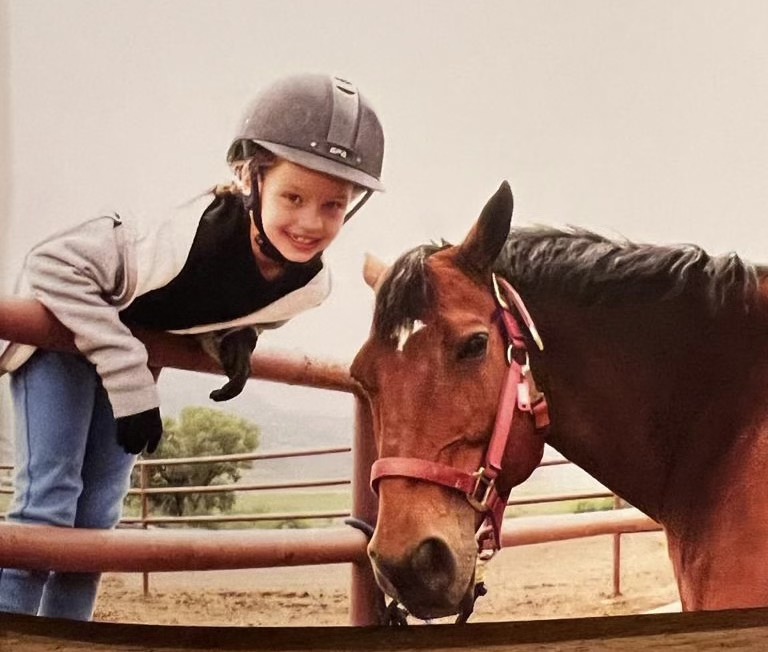 Tell us about your horses! 
I have a few, so I'll give you the top ones! I have an eight-year-old who we're really excited about that we just got. Her name is One Way VD Molendreef, but we just call her Winnie in the barn. She's unreal, I think she'll be a top-level horse. I also have Barambo, he's the horse I'm doing FEI with here. I got him about a year ago and he's been fantastic. We just bought a stallion from the Fredrickson family, his name is H&M Crusader Ice. He's in quarantine in Wellington now, but he's going to be our biggest and best one. He's the one I'm most excited about right now. 
Who do you train with?
I train with Erynn Ballard and Ilan Ferder. I've known Ilan for eight years now, and I've known Erynn for roughly four years. I started training with them a year ago this month. They're the best people. Ilan is just a genius; it's the only word I can use to describe him. Erynn is the most talented rider and the kindest person to her horses. 
What do you like about showing at Tryon?
I've been showing in Tryon for six years now. Right from the get-go, pretty much. I love it here. I love living on site, and think that's super fun. I also love the [White Oak] Cross-Country course for the horses. This is the show that I think my horses enjoy the most because they can go out and be a horse. There are so many options for them as opposed to other shows where they're kind of stuck showing in a ring or in their stall. Here, it's much more horse-friendly.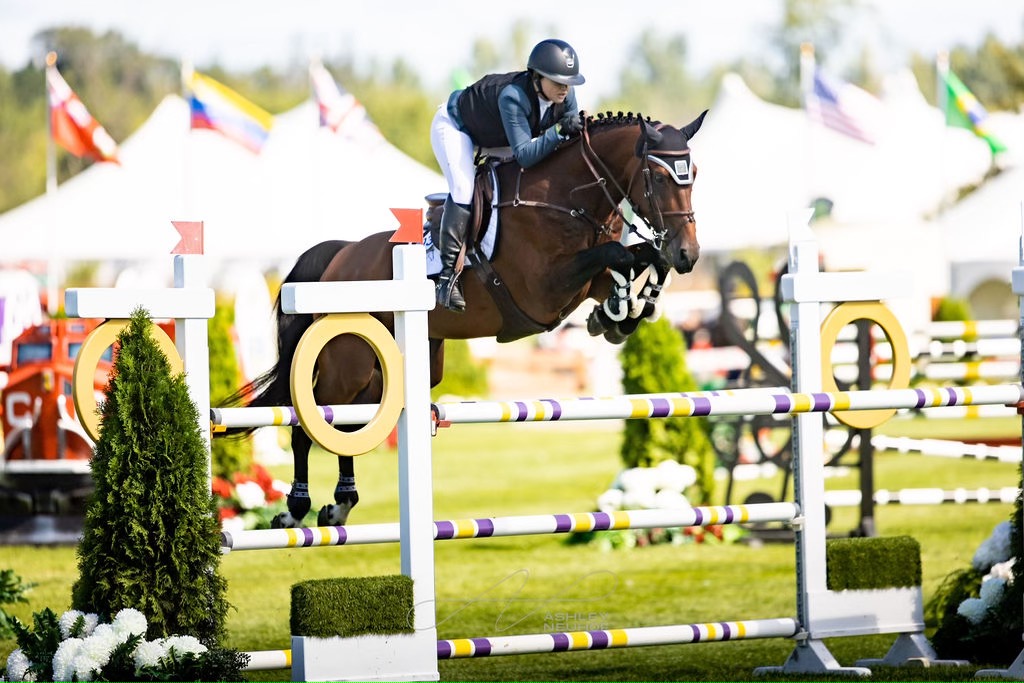 You run your own operation, Wight Show Stables. What's that like?
I started managing things on my own with Rachel Mann, who is my manager, and my mother, Melissa Wight, for the last two years. Managing your own horses and farm is definitely a different experience than having other people do it for you. I have enjoyed the change of pace. I have learned so much and every success we have means so much more. My family also has a breeding operation in Lexington, Kentucky, out of Spy Coast Farm. Working with and developing the young horses that we've bred has been an invaluable experience and being able to see that hard work pay off when they are succeeding in their new homes is amazing. 
Has a specific horse stood out the most to you over the years?
I had a horse named Dreamer des Bergeries. I bought him in 2019, and he passed away last year. He was the greatest horse I'll ever have. He was kind, charismatic, and so talented. He taught me things that I truly believe only he could have. I miss him every day. Shortly before he passed, I ended up getting badly hurt. I had two brain bleeds and broke my lower back. When I lost him, I kind of debated on not riding anymore. It was two massive horrible things that had happened in such a small amount of time, but then I saw the change in Barambo. When I saw Barambo for the first time jumping in Traverse City, I immediately knew I wanted to know more about him and if he was for sale. I asked about him, and everyone that had heard about me asking told me not to get him. They said he wasn't a winner, and I'd want to get rid of him after working with him for just a couple months. Fortunately, I trusted Vasco Flores and Beto Gutierrez, Barambo's rider and manager at the time, when they said he was special and would do the job for me. 
Right now, Barambo is the most important horse to me. After losing Dreamer and my injuries, I really thought I couldn't do this anymore. Having Barambo to go back in the ring with and gain confidence on has been paramount in my journey to get back to where I was before everything happened. He's also such a good example of what love can do for a horse. It was very atypical for him to jump clear when I got him, and now it's abnormal if he doesn't. He tries so hard, and we've never done anything special, just shown him love. That's all it's been. I know it makes me sound like a crazy horse person but I genuinely believe Barambo is aware of Dreamer's absence and he has stepped up to help me heal. He really saved me in the sport.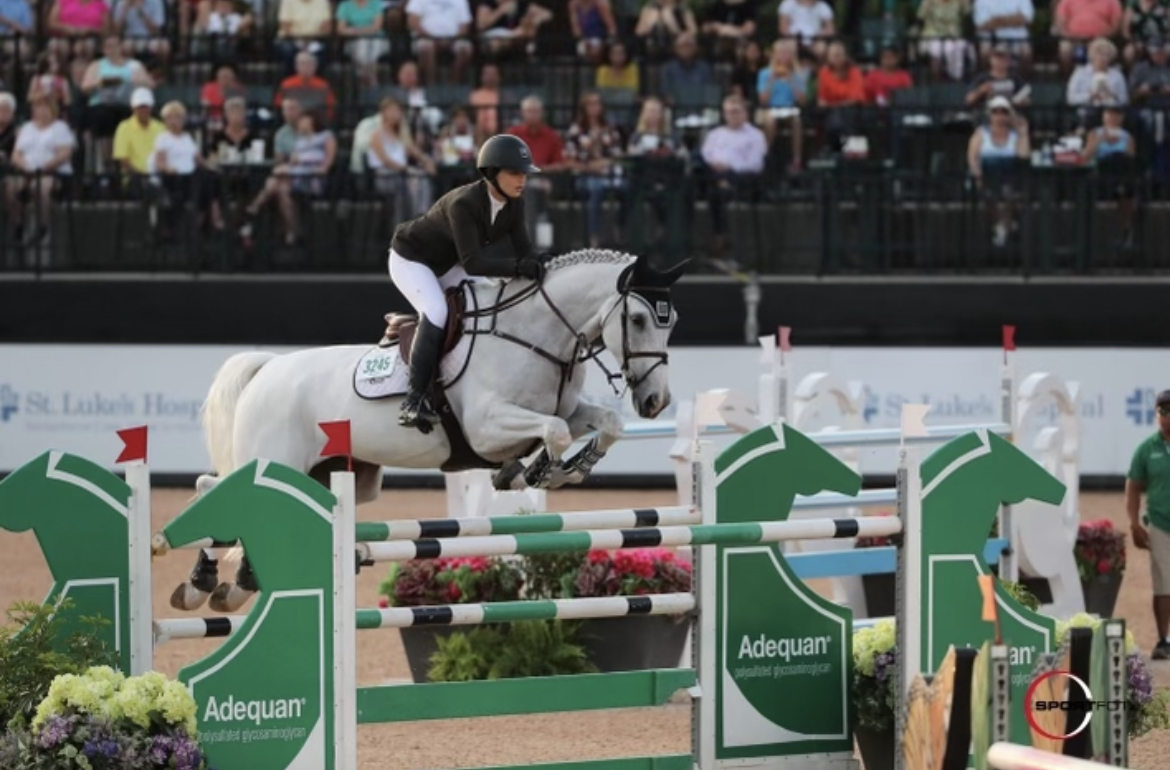 What are your upcoming goals?
My upcoming goals for this WEF season would be to end in the top three of the U25, and I would like to get some podium placings in the two and three stars. I'm really excited for the future with our new horse [H&M Crusader Ice], he's amazing. I'll hopefully climb the ranks with him and see how far that can go. 
What advice would you give to others in the sport?
My advice would be to find the right people to do it with. Make sure that the people you have working with your horses are people you trust, and who love your horses. Make sure they're people who care about you and have solely your best interest at heart. That's really important. Be surrounded by a team of people who love you and want you to do well because they care about you, not just because of your 'performance' or 'record." It makes a huge difference.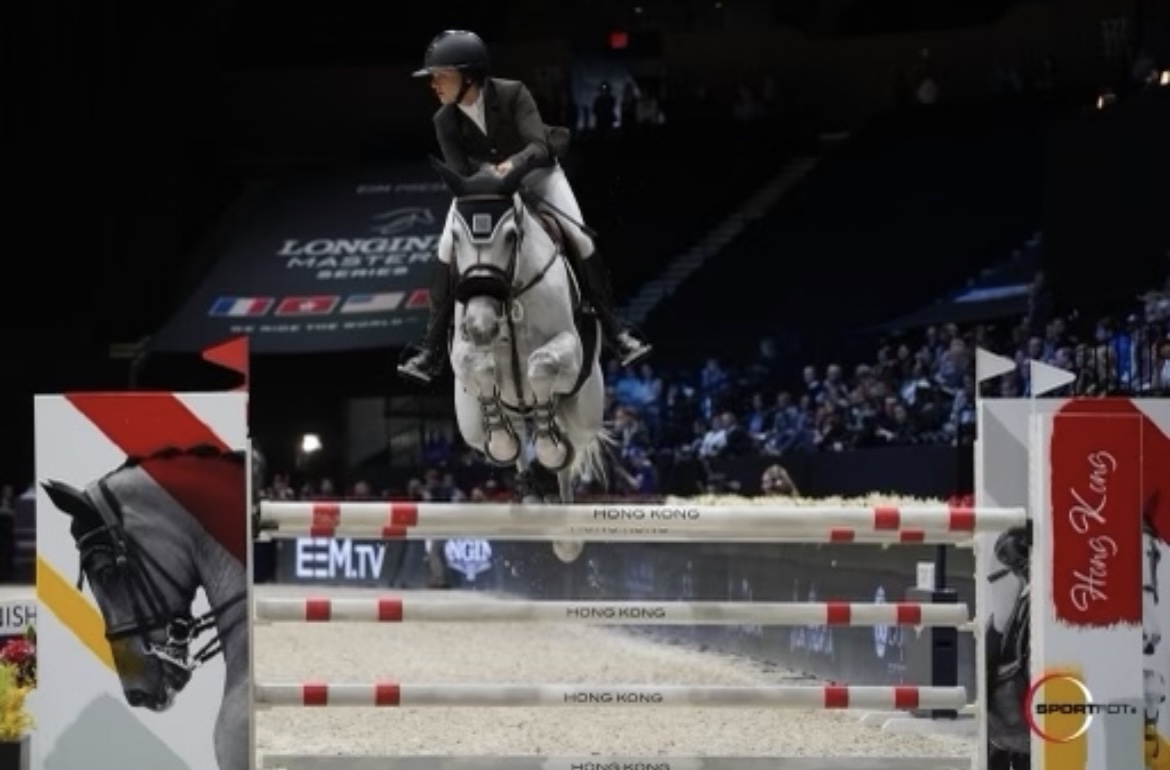 Thanks so much for chatting with us, Samantha! We love cheering you on at TIEC and wish you the best of luck in your upcoming ventures.