Tryon Resort is here to help you cross off your Christmas list! Explore our 2022 Gift Guide below.
It's the most wonderful time of the year! The countdown to Christmas day has begun. With the holiday cheer comes a lengthy Christmas list, but no need to stress … our 2022 Tryon Resort Gift Guide is here to chip away at yours. Whether you're shopping for your family, a significant other, coworkers, or friends (four-legged ones included!), Tryon Resort offers something for everyone. Continue reading to start shopping.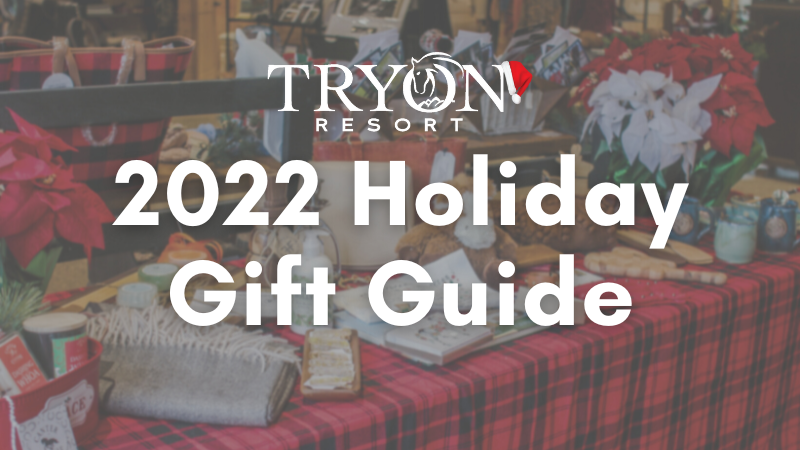 A Cozy Cabin Getaway
Tryon Resort's onsite lodging is the perfect winter getaway. Offering one, three, and five-bedroom cabins, this cozy escape is sure to suit every occasion. Indulge in delicious meals at our onsite restaurants, shop 'til you drop at our shops and boutiques, enjoy ice skating in Tryon Stadium (through Valentine's Day!), stroll through the nearby quaint towns and historic main streets, explore the sights and sounds of the Blue Ridge Mountains, and so much more.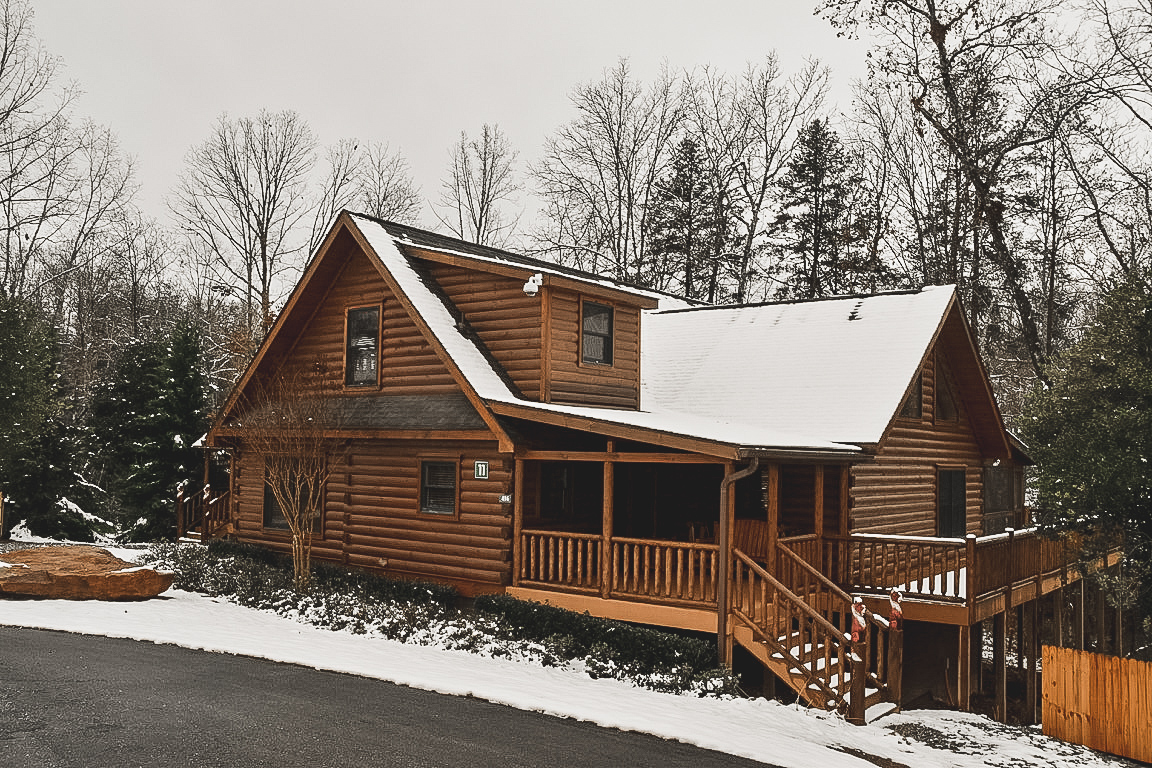 Click here to learn more about winter lodging specials and book your stay or call 828-863-1015.
A Dazzling Light Show Experience at Shadrack's Christmas Wonderland Drive-Through Light Show & Winterfest Village
Shadrack's Christmas Wonderland is the perfect gift for everyone! Lead up to Christmas Day with a cruise through this breathtaking light show, featuring hundreds of thousands of lights dancing to the tune of Christmas classics on your radio. Tickets are by the carload, with smaller lines and reduced pricing on Mondays-Wednesdays. Bring the whole family!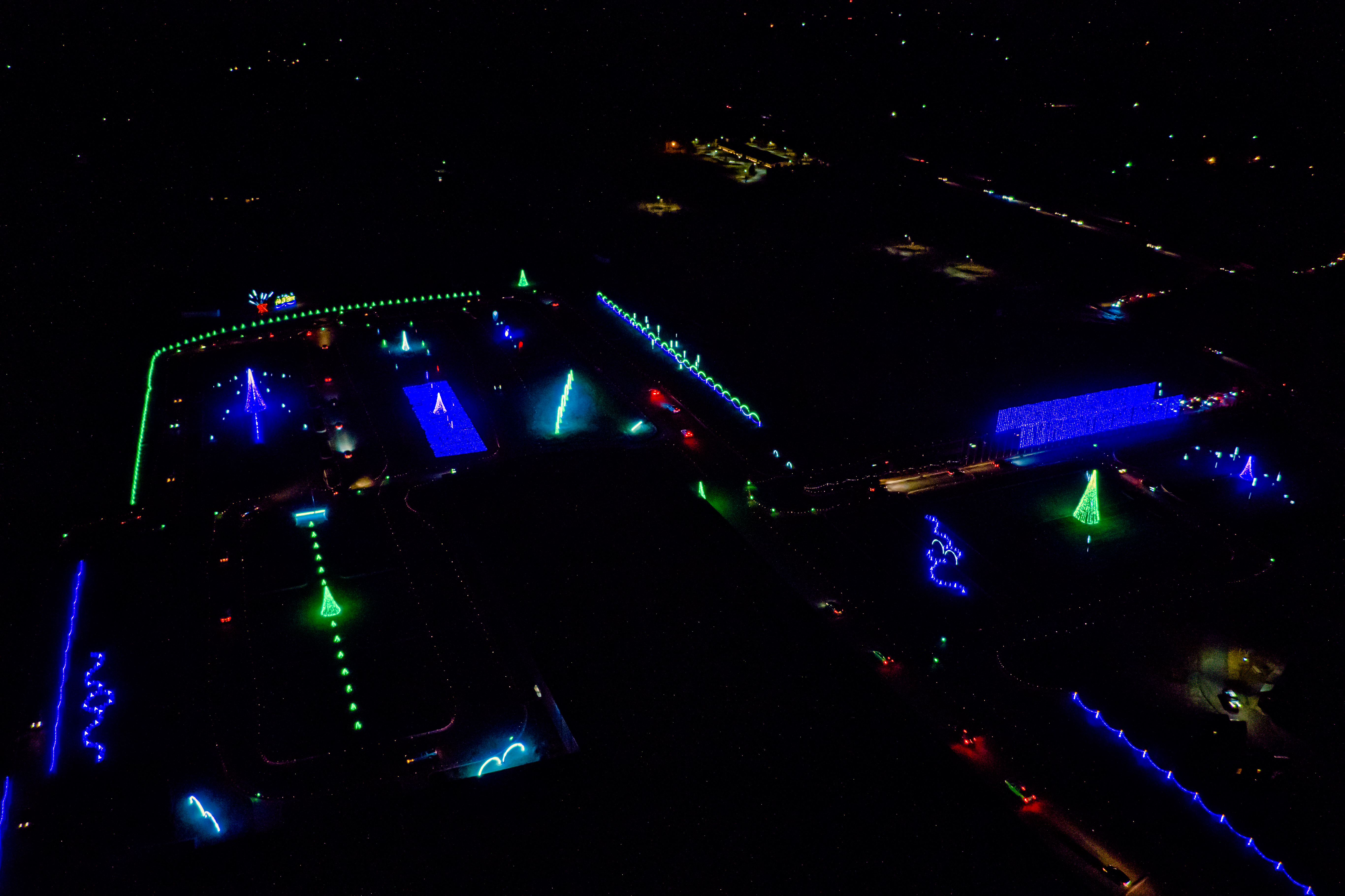 Plus, join us for Winterfest Village Thursdays-Sundays 5-9pm through December 18 AND December 20-23 to immerse yourself in holiday spirit! Winterfest Village is FREE to attend, with all live performances, concessions and shopping, dining, meeting Tryon Minis Pumpkin and Daisy, and each evening's closing parade available for enjoyment without the purchase of a ticket. Gain access to see the Grinch, visits with Santa (photos available for purchase separately), ride on the giant ice slide, carousel rides, enjoy bounce house and bucking horse rides, with your Winterfest Village ticket.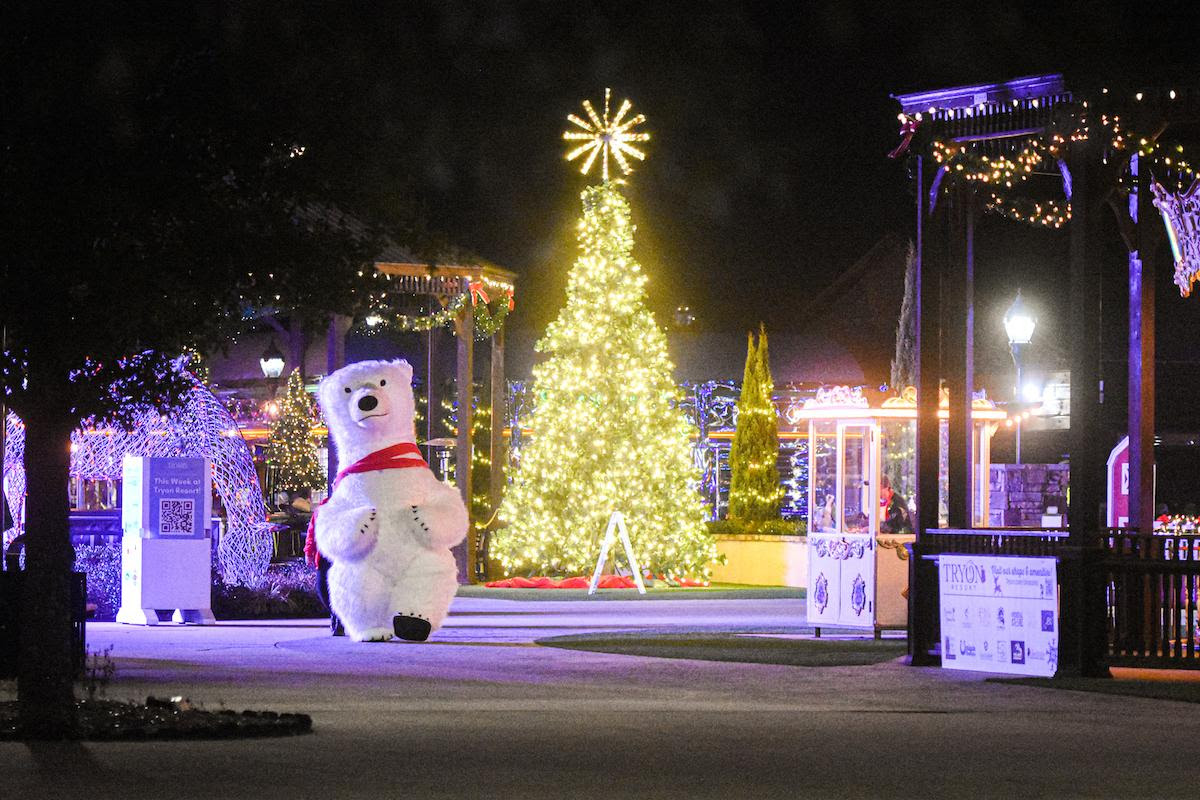 Available online in advance or at the gate, tickets are $20/child 12 and under and $5 for adults accompanying kids through experiences. Kids 3 and under are FREE. Tickets are available here.
Click here to learn more and purchase tickets.
Gifts at the Unique Boutique & Tryon Resort Promenade
Shop for handmade and locally-sourced or designed home decor, lifestyle items, clothing, and gift options from artisans and designers representing the Carolinas region at the Unique Boutique, located in Legends Plaza across from the General Store. Featuring stunning jewelry from Marthaler Jewelers to boots, bags and more from Fairfax & Favor, handmade pottery, Schleich toys, and so much more, there is something for everyone on your list at the Unique Boutique.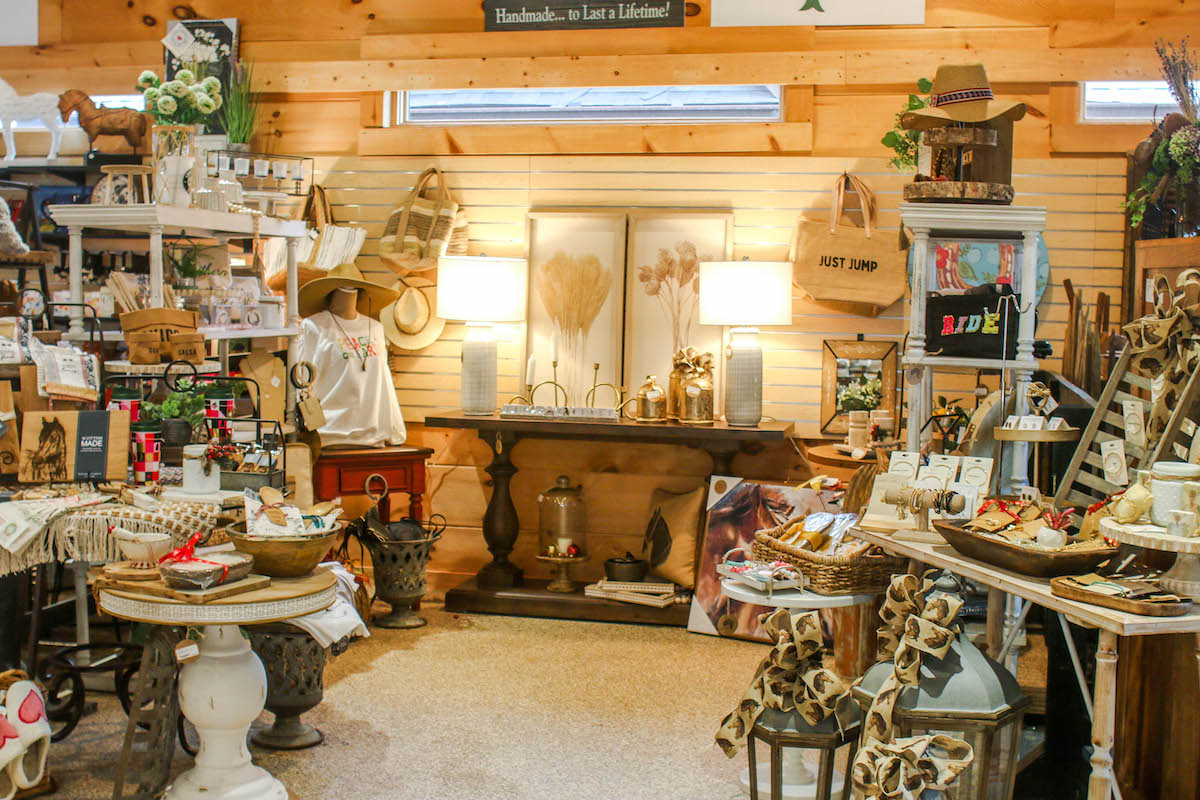 Tryon Resort hosts a diverse range of shops and services year-round, from boutiques and equestrian vendors to gifts and services. To browse the full list of Tryon Resort shops on the Promenade, visit www.Tryon.com/shopping.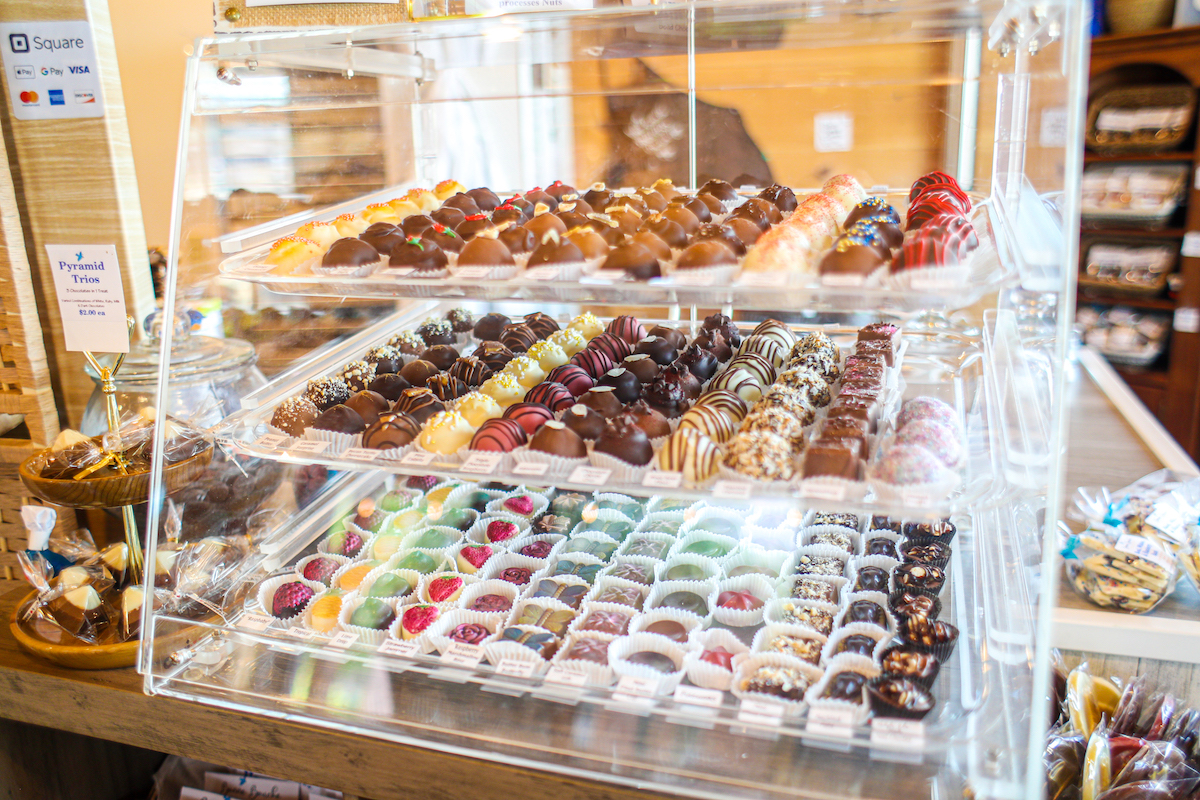 Dinner at Tryon Resort
Purchase a Tryon Resort gift card to enjoy a romantic evening with your significant other, memorable family meal, or a night out with friends. Indulge in a delicious meal with a glass of wine at Legends Grille, or head over to Roger's Diner for a casual meal featuring a wide variety of diner classics. If you're looking to treat a group, Campagna Italian Cuisine is the perfect place to bring everyone together to have pasta, pizza, and so much more! For our sushi lovers, Blue Ginger Sushi is a must and is sure to please. No matter the craving or occasion, dinner at Tryon Resort belongs on everyone's Christmas wishlist. Tryon Resort gift cards, redeemable at all Tryon Resort restaurants, can be purchased at the General Store for excellent stocking stuffers!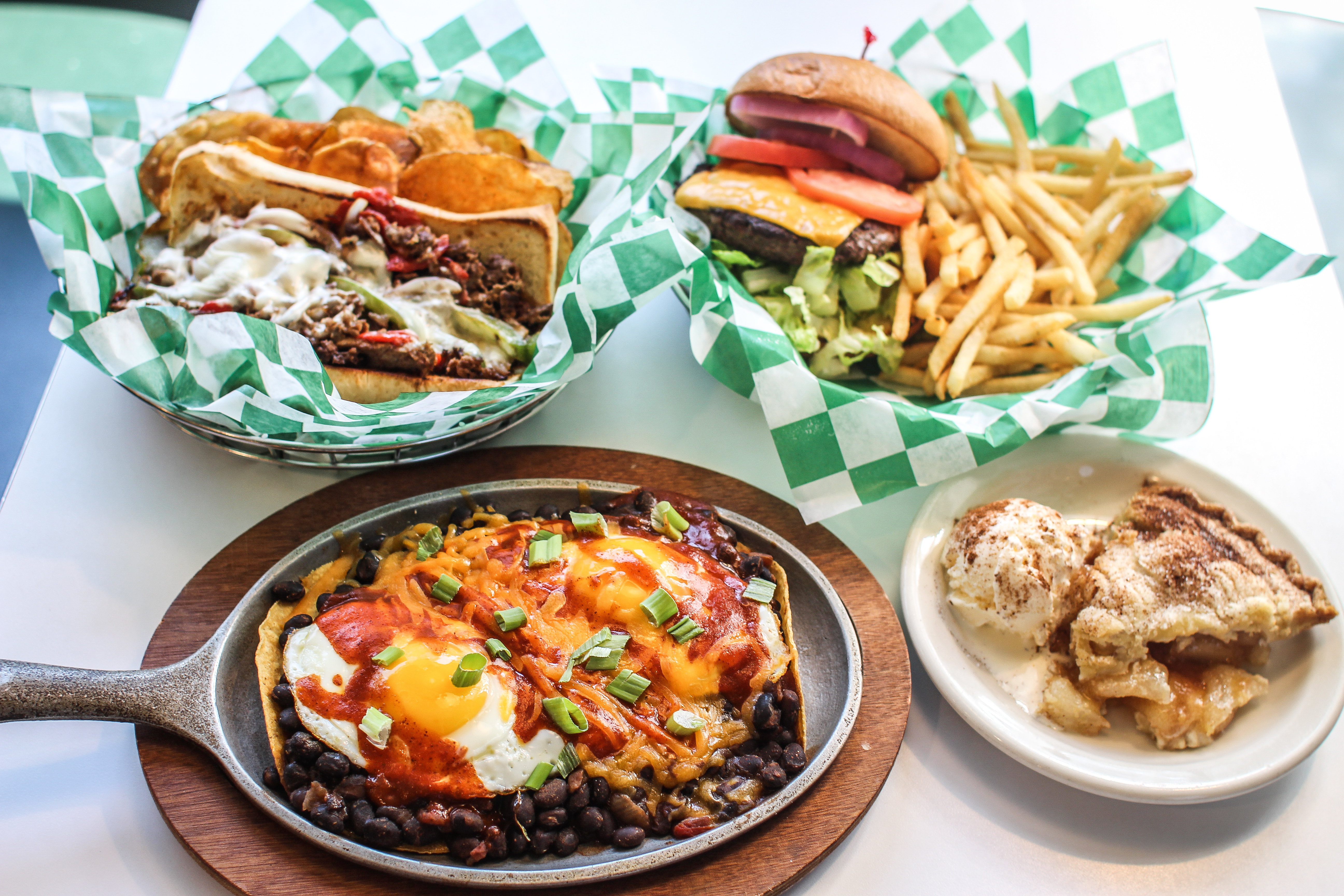 Click here to learn more about our restaurants.
Trail Rides with Tryon Western Adventures
Hit the trails with friends or family, gift an unforgettable experience, and enjoy the magic of the foothills scenery from horseback when you book a Tryon Western Adventures experience presented by SCF Western. Trail rides are hosted on Tryon Resort's 1,600 acre facility Thursdays-Saturdays by appointment, utilizing our string of gentle trail horses. All rides are guided, with private guided rides available by request. To give the Tryon Western Adventures experience as a gift this holiday season, contact adventure@tryon.com.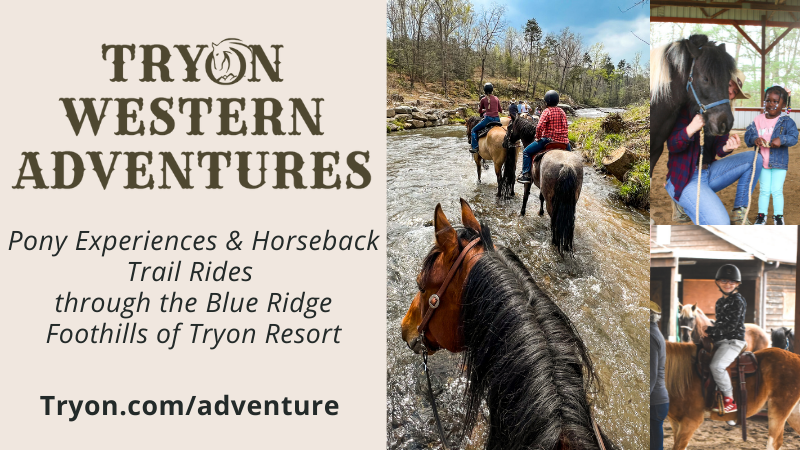 Learn more about Tryon Western Adventures presented by SCF Western here.
Tryon Resort's Cleghorn Gun Club
It's time for hunting season, and the outdoorsmen in your life will absolutely love a gift card to the Cleghorn Gun Club. Featuring 15 stations, with four traps per station allowing multiple shooting trajectories for all levels, surprise your outdoorsman with an unforgettable day of shooting. New to the sport? Don't worry – rentals and lessons are available. Cleghorn offers both daily rates as well as annual memberships, gun rentals, and golf cart rentals.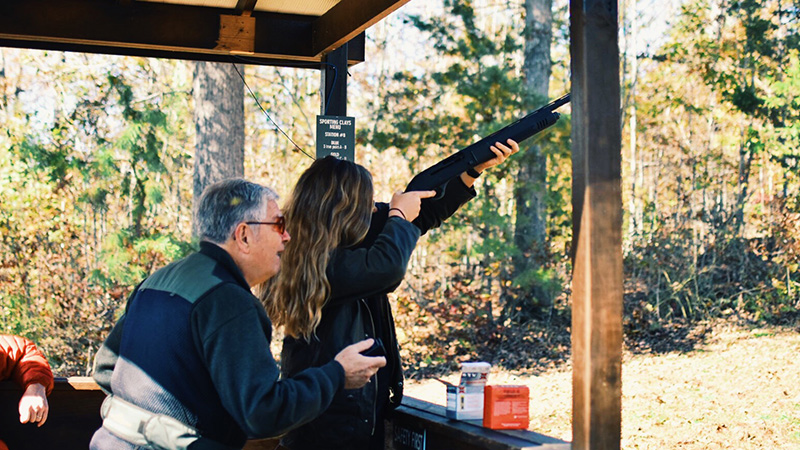 Click here to learn more about the Cleghorn Gun Club.
Tryon Resort's Cleghorn Golf & Sports Club
Tryon Resort's Cleghorn Golf & Sports Club is sure to delight the golfers in your life. Gift a round of golf on the beautiful George Cobb-designed golf course. With a Blue Ridge Mountain backdrop and stunning scenery throughout, the course offers an unforgettable golfing experience. For exciting gifts under the tree and unique stocking stuffers, stop by the Pro Shop for all of your golfing needs! From memberships to equipment and apparel or memorabilia and gift cards, there's something for every golfer.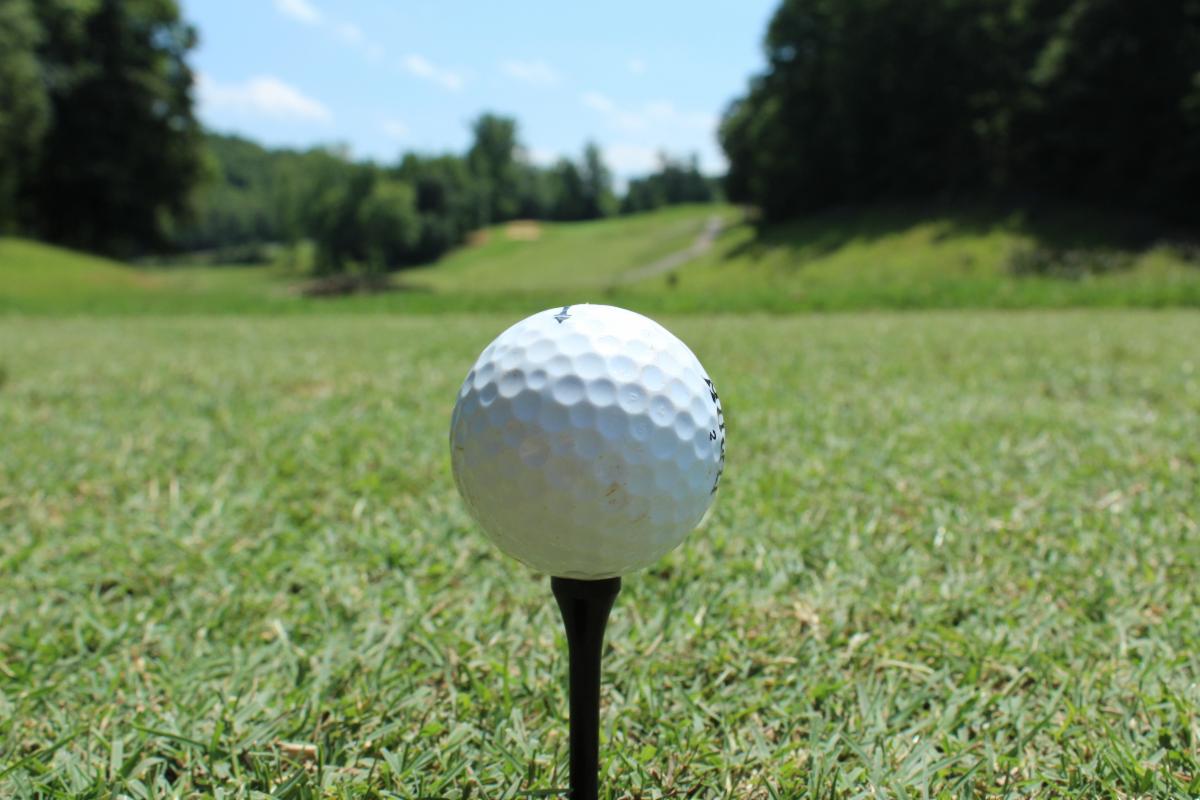 Click here to learn more about Tryon Resort's Cleghorn Golf & Sports Club.
Fitness Wide Open: Classes, Memberships & More!
Did you know that Tryon Resort has its own on-site fitness center, offering classes, personal training, and gym access to members and guests alike? Located in the first floor of the International Pavilion, Fitness Wide Open hosts Yoga, Kickboxing, Sculpt, SportFit, CrossFit, Peloton and Brazilian Jiu Jitsu classes. Pickleball courts and gym equipment access are also included with memberships and guest passes! Fitness Wide Open is offering -15% off on apparel through December, as well as Buy Three Months, Get One FREE for open gym memberships starting in January. Give the gift of apparel, nutrition, personal training, or memberships this holiday season by visiting the gym Mondays-Fridays 6am-7pm; Saturdays 8am-4pm or by contacting fitness@tryon.com.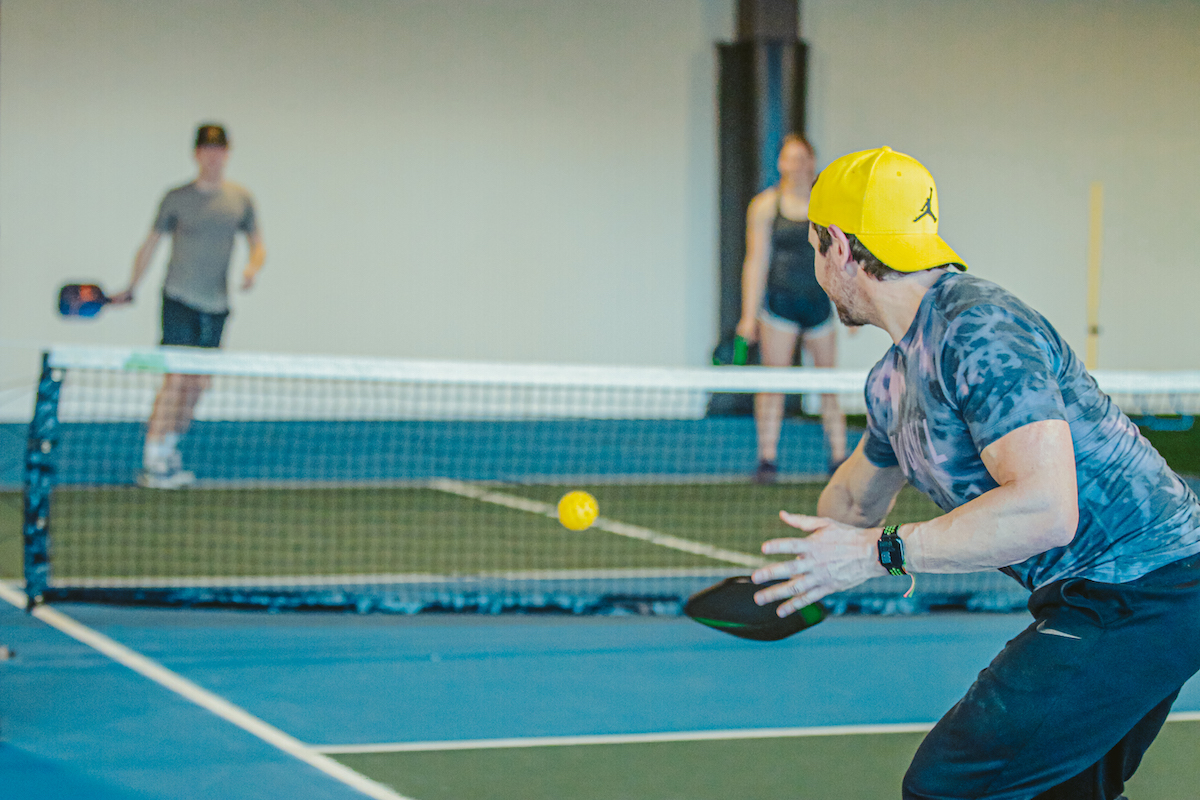 Click here to learn more about Fitness Wide Open at Tryon Resort.
Stocking Stuffers in the General Store
The Christmas fun doesn't stop with the presents lined around the tree! Stuff your stockings with Tryon Resort goodies. Explore the General Store to find toys, candy, jams and jellies, Tryon Resort memorabilia, jewelry, handcrafted pottery, local and homemade goods, and much more. Your stockings will be stuffed full in no time. Stop in Mon-Wed 7am-9pm or Thur-Sun 7am-10pm to top off your holiday shopping, grab a sweet treat, purchase Tryon Resort gift cards, and more!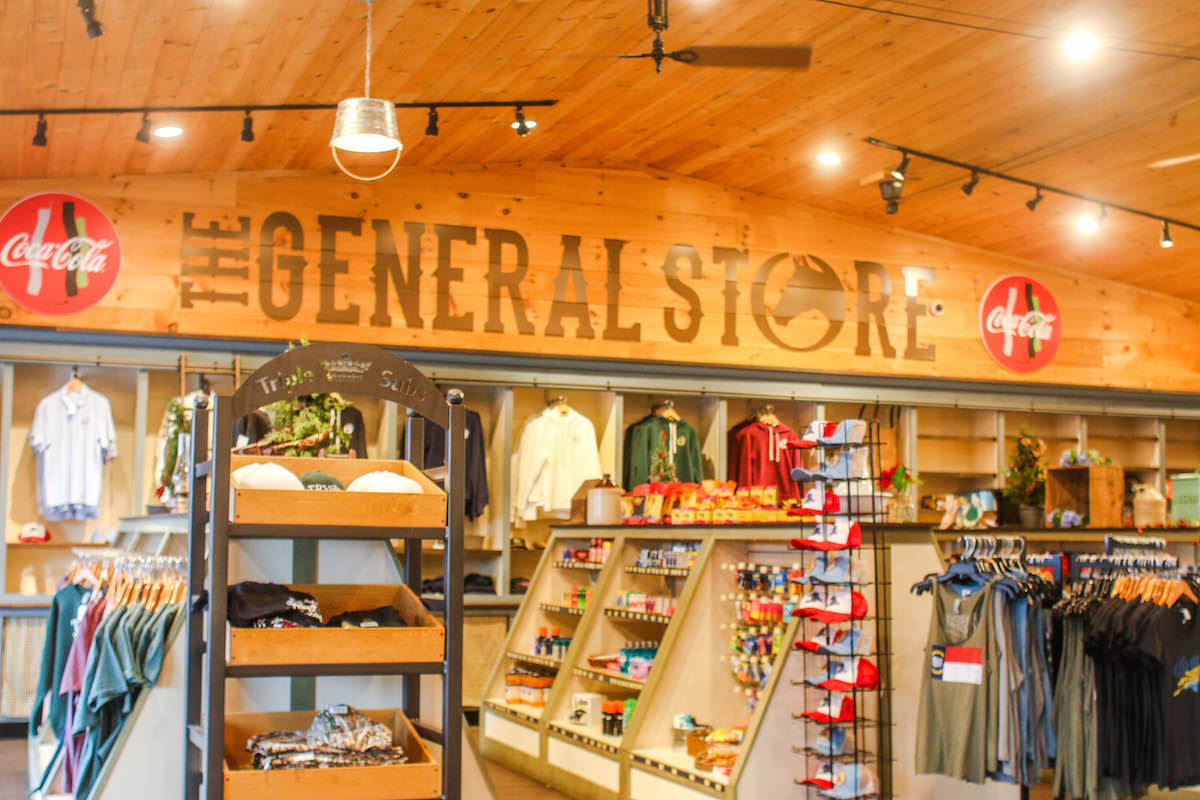 Give to an Animal in Need!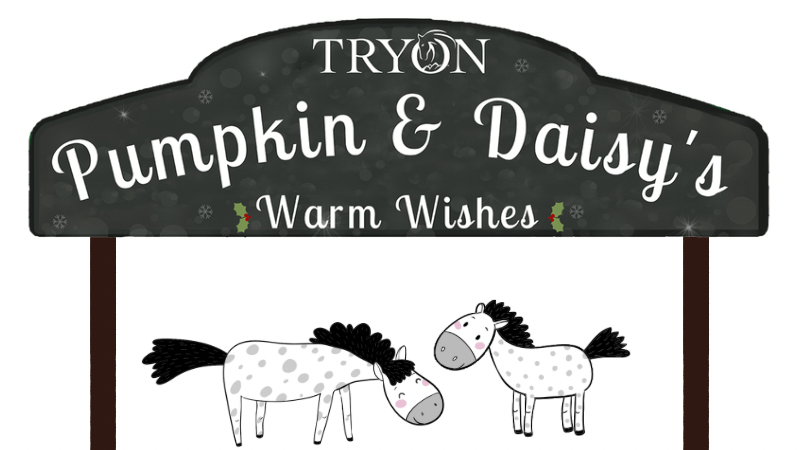 Tryon Resort's resident mascots, Pumpkin and Daisy, would like to share Warm Wishes with all of their animal friends.
Please donate blankets and help the Tryon Minis spread warmth and love to other animals this holiday season.
Sponsored by Tractor Supply.
That's a wrap for our 2022 Guide Guide! Come shop with us at Tryon Resort to discover our gifts listed above, and much more.