For Immediate Release
Mill Spring, NC – April 9, 2021 – While competition season paused over the winter, Tryon International Equestrian Center and Resort (TIEC) was buzzing with activity, collaborating with the Polk County Health and Human Services Agency to provide more than 10,000 COVID-19 vaccines – and counting – to the public. Vaccination efforts continue in the Indoor Complex at TIEC alongside equestrian competitions, which have resumed in outdoor areas, but are currently closed to spectators per the U.S. Equestrian Federation's COVID-19 policies. At a rate of 200 cars per hour, the Polk County Vaccine Coalition hosts regular vaccination clinics at TIEC based on vaccine supply, working to ensure access for everyone who wants to be vaccinated.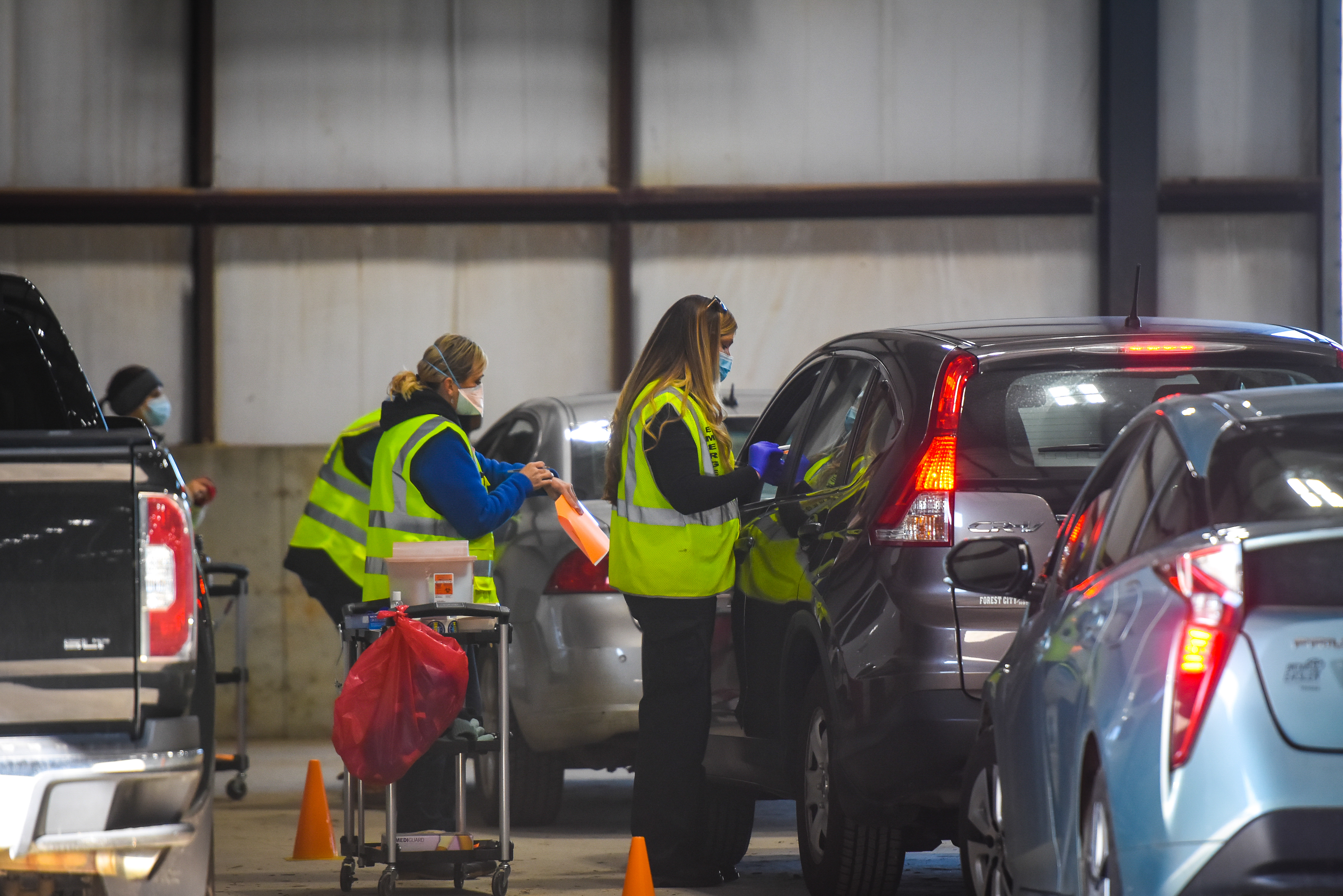 ©TIEC
Josh Kennedy, Polk County Health and Human Services Director, has overseen the vaccination effort and shared his thoughts on the partnership with TIEC. "The Polk County Vaccine Coalition has been fortunate to be supported by local partners willing to provide time and resources towards the vaccine effort in the region. Through public and private collaboration we have managed to administer close to 12,000 vaccines, first and second dose combined. We have developed a model that focuses on safety and efficiency so that we can maximize the vaccines we are provided by our state partners in less than 2-5 business days."
By collaborating with the Polk County Vaccine Coalition, TIEC was able to help eliminate one common barrier to accessing vaccines: weather. Clinics hosted at TIEC do not need to cancel for rain or other weather conditions that otherwise might threaten such a large, volunteer-driven operation, Kennedy explained. "One variable that is always hard to predict is the weather, and thanks to TIEC we have been able to host large vaccine clinics where teams and patients are protected from the environment and we can serve 200 cars an hour through our drive-in model. We all have one mission – to beat COVID and move our community and region towards recovery as soon as possible."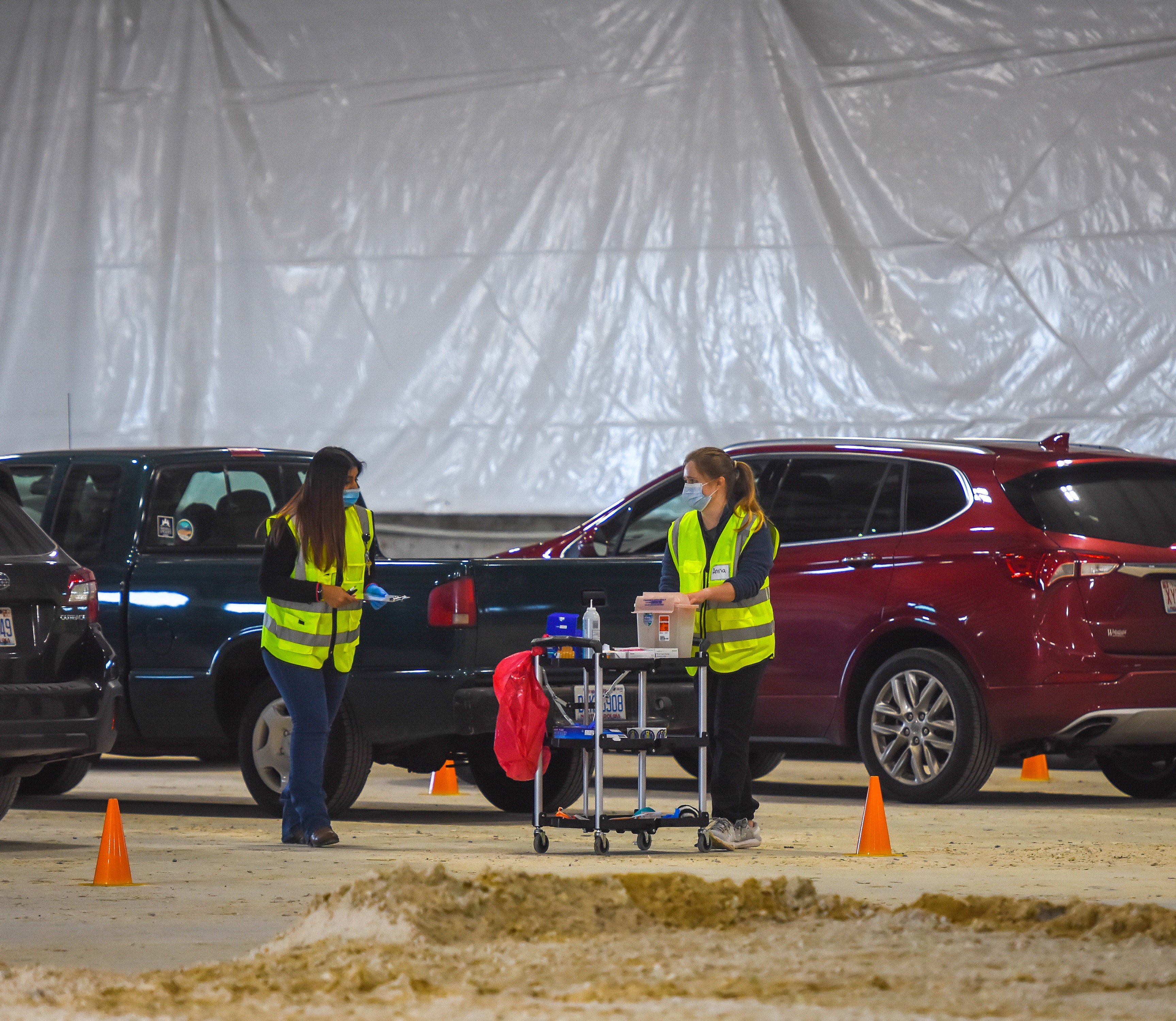 ©TIEC
TIEC is one of several local organizations in the coalition.
"We are honored to partner with Josh and his amazing team at Polk County to offer vaccines to as many people as possible in our community. We are grateful to be partnered in this vital public health initiative," said Sharon Decker, Tryon Equestrian Partners, LLC, Carolinas Operations President. "Containing COVID-19 and making Polk County a safe place to work, play, and live is of utmost importance to us, and each vaccine distribution gets us closer to that goal."
Tryon Resort operates with a robust
COVID-19 Action Plan
in place, and plans to host numerous events open to the public in 2021 according to state and local COVID-19 guidelines. Learn more at
www.Tryon.com/allevents
.
Appointments for vaccination at TIEC are by appointment only, and must be scheduled in advance. Anyone interested in receiving a vaccine through the Polk County Health Department can
indicate interest here
.