Meet our next Amateur Hour Spotlight presented by Coca Cola®, Blythe Novick. As a junior, Blythe had multiple top finishes at USEF Pony Finals, before transitioning to horses where she competed up to the Low Junior Jumper Division. Now, she competes her horse Lars 90 in the High Adult Jumper and the Low Amateur Jumper Divisions. She is currently a sophomore in college at Furman University majoring in communications, where she juggles riding at a high level with schoolwork. Keep reading below to learn how she started riding, why she likes competing at TIEC, and more!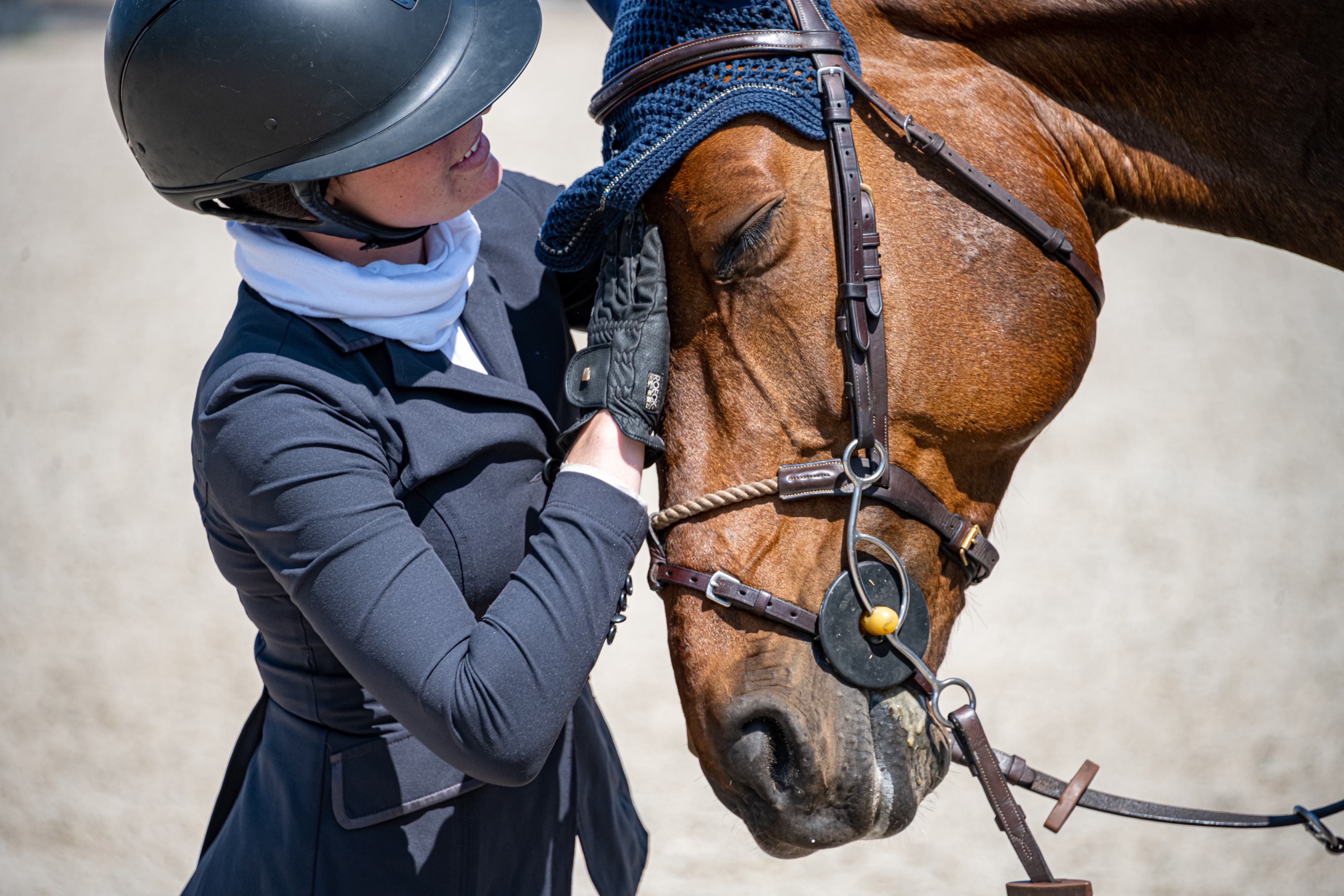 ©Patrick Tewey Photography
How did you start riding?
I've always been obsessed with animals and horses, but my siblings definitely had no interest. So, I asked to go to pony camp and my dad said yes, but that he would never lease a pony or horse. Here we are now, many years later, and I've been riding ever since.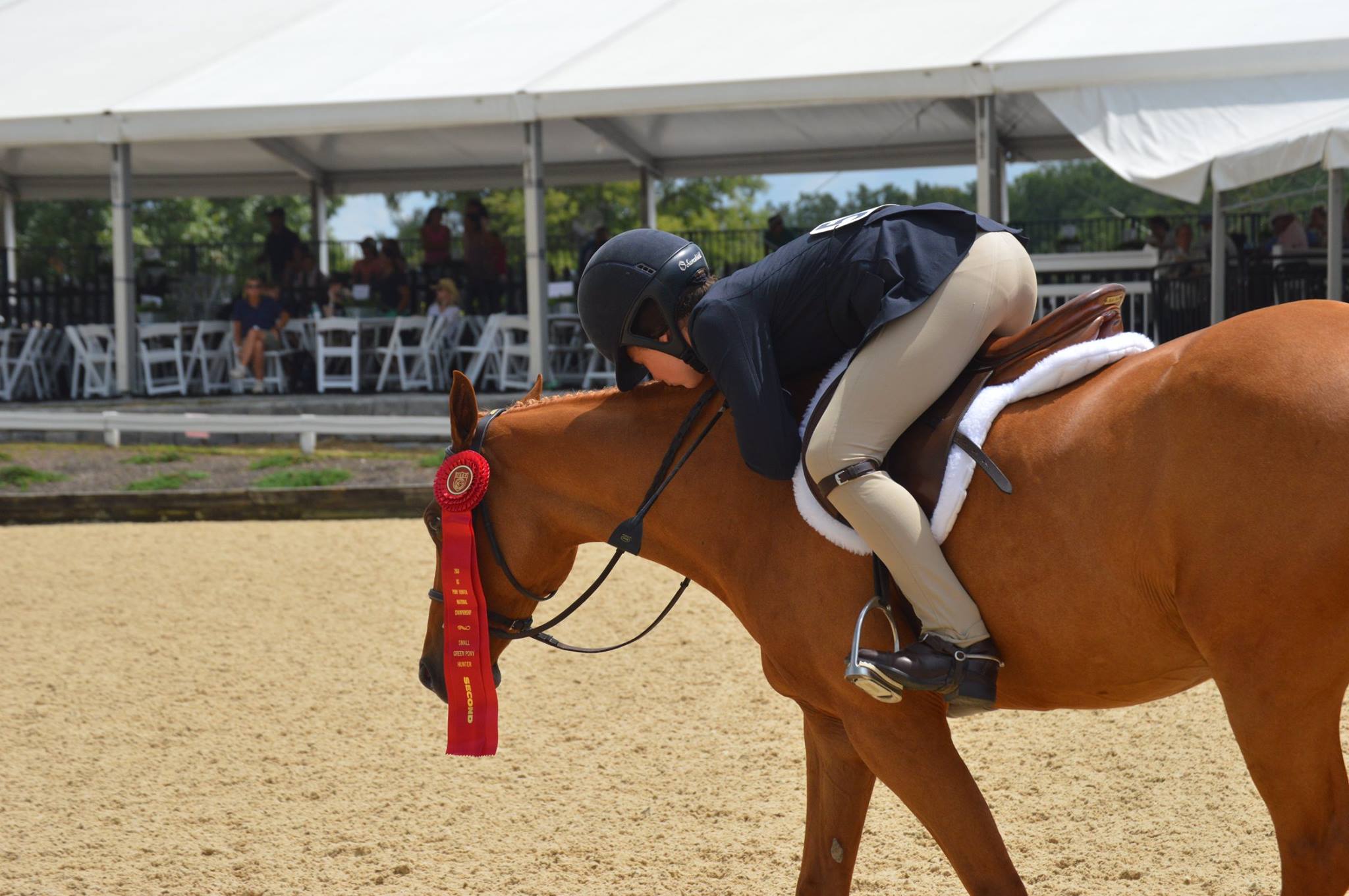 Photo courtesy of Blythe Novick
Who do you train with?
When I'm at home [in Connecticut], I train with Ruth Nicodemus and the team at Serenity Show Stables, who I have been with since I was seven years old, so I definitely have a really great relationship with them. One of my horses, Axel Springs, is still there being leased out. They take the best care of him, which is really nice knowing that while I'm at college, he's getting the best care. They do an awesome job keeping him going. He's on the older side, and they know his routine so well. They've definitely done an amazing job with that. When I go home, it's so nice to go back to that barn family. Here, I train with KS Sporthorses with Katie and Stephen Pack. It's kind of the best of both worlds, because I come here and I have a great team to train with, and at home I know that everything's under control. So it's definitely great for me.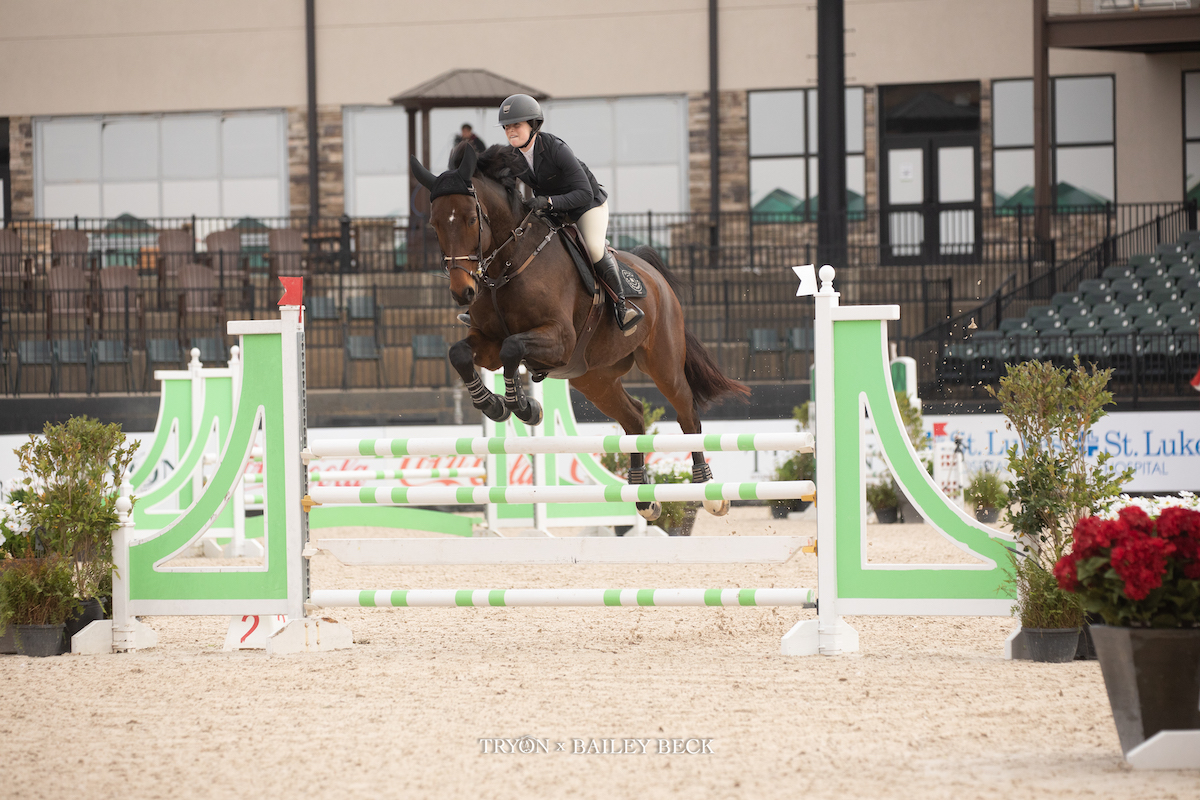 ©Bailey Beck for TIEC
How do you balance college and horses?
It's great because Katie and Stephen have been so incredibly awesome about keeping my horse on a routine. When I can get out here, they also let me ride as many as I can get in, and they have such a nice group of horses. I try to ride about three times a week, depending on school. It's definitely been great to learn on so many different animals, and they have such great perspectives to bring. It's nice being able to ride with both of them and get separate opinions, because they definitely have different teaching styles. It's been really fun. When I'm here, I'm fully engaged and earning a lot of experience. When I'm at school, I kind of just devote my time to being at school. 
Tell us about your horse, Lars 90?
I've had Lars 90 for about four years now. He's definitely an acquired taste for some, but he's the most amazing horse to me. He takes the best care of me and will do anything for me. He is just super, super careful and sweet. He always gets me out of trouble no matter what, which is definitely really nice as an amateur horse, especially not being able to ride a ton with school and all that. When I ride him, he always has my best interests in mind. He's definitely smart and quick on his feet, so I love that about him. He's also always super sweet in the stall, and really easy to take care of.
©Patrick Tewey Photography
Why do you like competing at TIEC?
I think TIEC is such a nice horse show for both the horses and the riders. The footing is great, the courses are always great. It's definitely a great experience being able to come here and be in our own backyard but have such an amazing facility to come horse show at. Everyone's so accommodating, which makes it really nice for the riders and trainers, so it's definitely always a show that's on our calendar.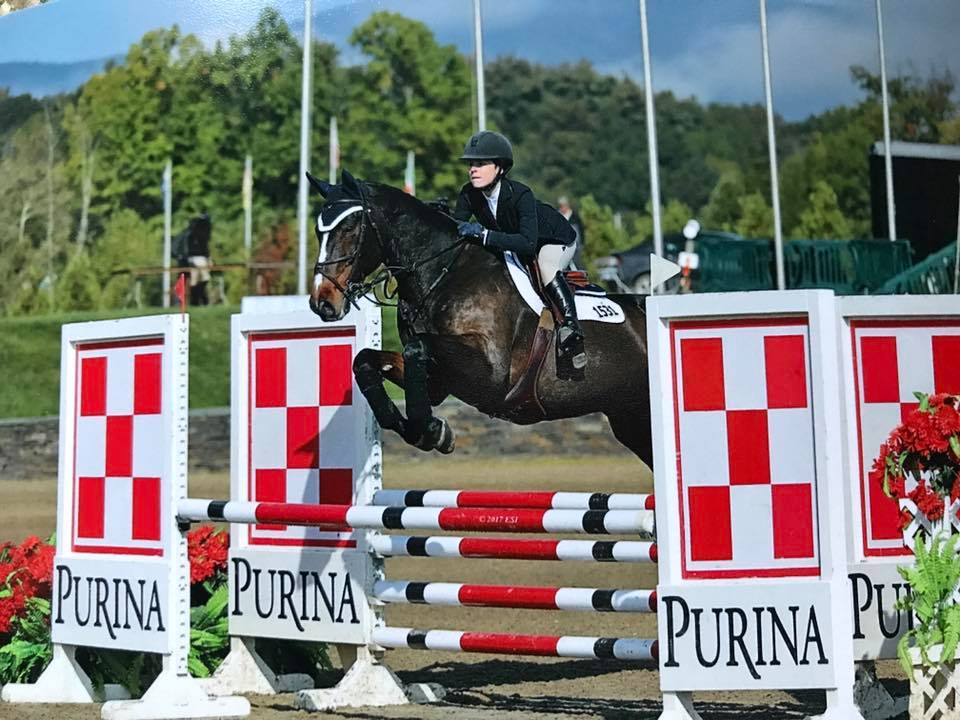 Photo courtesy of Blythe Novick
What made you decide to transition from the hunters when you were on ponies to doing jumpers?
I came off a medium pony and right on to a jumper, as that was kind of what we had in the barn. I absolutely fell in love with the jumpers and love the strategy of it. I played every sport under the sun, and I really liked being able to work on a plan and stick to it, and the sport aspect that comes into it. So I definitely prefer the jumpers, but I think all of it is super important. I love doing all of it.
Thanks for speaking with us Blythe! We hope to see you at TIEC this Spring!