The historic steeplechase race hosted at the Green Creek Race Course, produced by Tryon International Equestrian Center & Resort (TIEC) in collaboration with the Tryon Riding & Hunt Club (TR&HC), will run its 75th event on Saturday, April 15th. From tailgating to kids' activities and more, there are SO many reasons to join in the festivities, but we've rounded up the top 15, in no particular order:
1. Stunning equestrian sport. Four races featuring some of the nation's most talented race horses navigate the terrain of the Green Creek Race Course track, leaping over each fence to race to the finish line. The thunder of hooves on the track is a can't-miss experience!
2. Fancy Hats and Crazy Pants! Steeplechase day is for your brightest outfits, with contests at the Finish Line taking place for best hat and crazy pants. Whatever your style, the Block House Races is a chance to have fun with your fashion!
3. Tailgating Time! Don't wait for Derby Day to break out the tailgating favorites – bring out your fancy silver (or your solo cups – we won't judge!). Tailgate setups often feature elaborate spreads and decor, but how you set up your space is up to you. The tailgate contest, however, is decided by a panel of judges! Don't want to DIY a setup? Food trucks are available.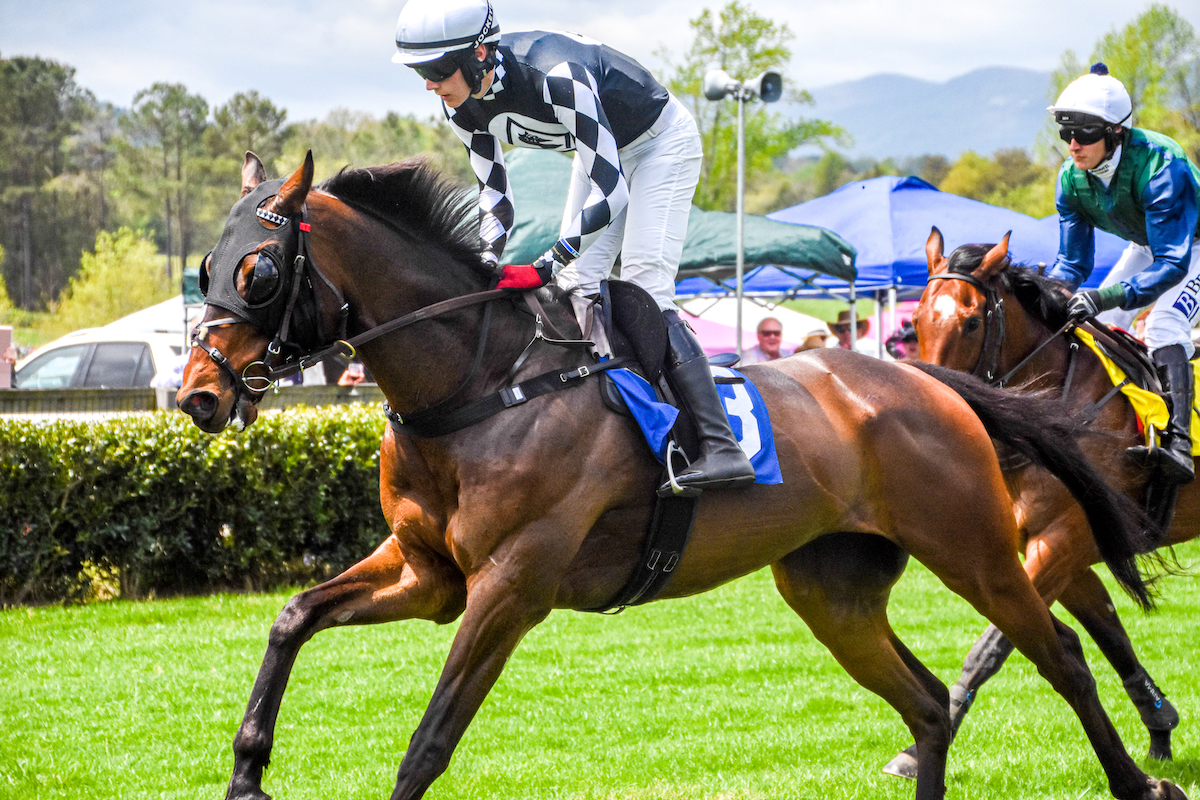 4. Kids' Zone presented by Ken Feagin Truck & Trailer: from 9am-11am in the infield, kids of all ages can experience a magician, pony rides, face painting, carriage rides, touch-a-truck, games, a hobby horse area, and live music from PacJam and the Technical University of Kenya Chamber Choir. There's so much to experience for FREE!
5. Shopping? Yes, shopping! From fancy hats to delicious treats and gifts, you won't want to miss out on this year's vendors in the infield. There's something for everyone. Enhance your tailgate experience, prepare for next year's, and explore the sights and sounds of the vendor row!
6. Tradition is a BIG deal for the Tryon Block House Races – it's been running for 75 years, after all! You'll find generations of families who have attended faithfully for decades, as well as first-time attendees to the event who are hooked for life! It's never too late to join in on history.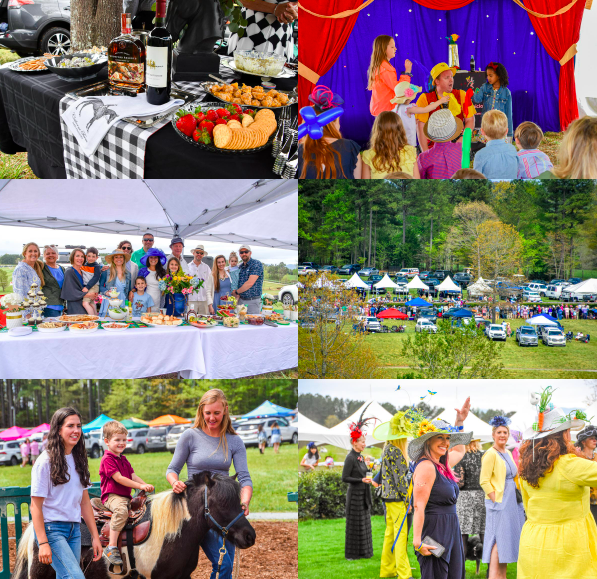 7. The foxhounds paraded by the Green Creek Hounds are a key fixture at the start of the races. Don't miss the chance to see them proudly parade the track before the first race kicks off, and learn more about the tradition of foxhunting that's alive and well today! (Don't worry – no foxes are harmed in the process.)
8. Making friends with your tailgate neighbors or meeting up with friends is what makes your day at the races fun! You can select your tailgate spots based on the location where you want to be, whether you're planning with family, friends or bringing a whole caravan of tailgaters who want to celebrate together.
9. NEW General Admission parking passes: Want to bring an extra carload or join in on a friend's tailgate spot? New pasture parking passes for General Admission offer a non-tailgating option and provide access to a General Admission bleacher seating section for an affordable and flexible way to enjoy a day at the races!
10. The thrill of the finish – Tailgating traditions vary surrounding guessing who will win each race, but there's nothing like watching your favorite horse and jockey cross the finish line first!
11. Photo ops are EVERYWHERE at the steeplechase venue – from the natural beauty of the track to the tailgate tents, and actual photo backdrops. Your social media posts are sure to be a hit! Share your favorite photos and tag us at @tryon_international for the chance to be featured.
12. Steeplechase = springtime! Race day is a harbinger of spring unlike any other in this region. Nothing celebrates the warming of the weather and our beautiful home in the Carolinas quite like it!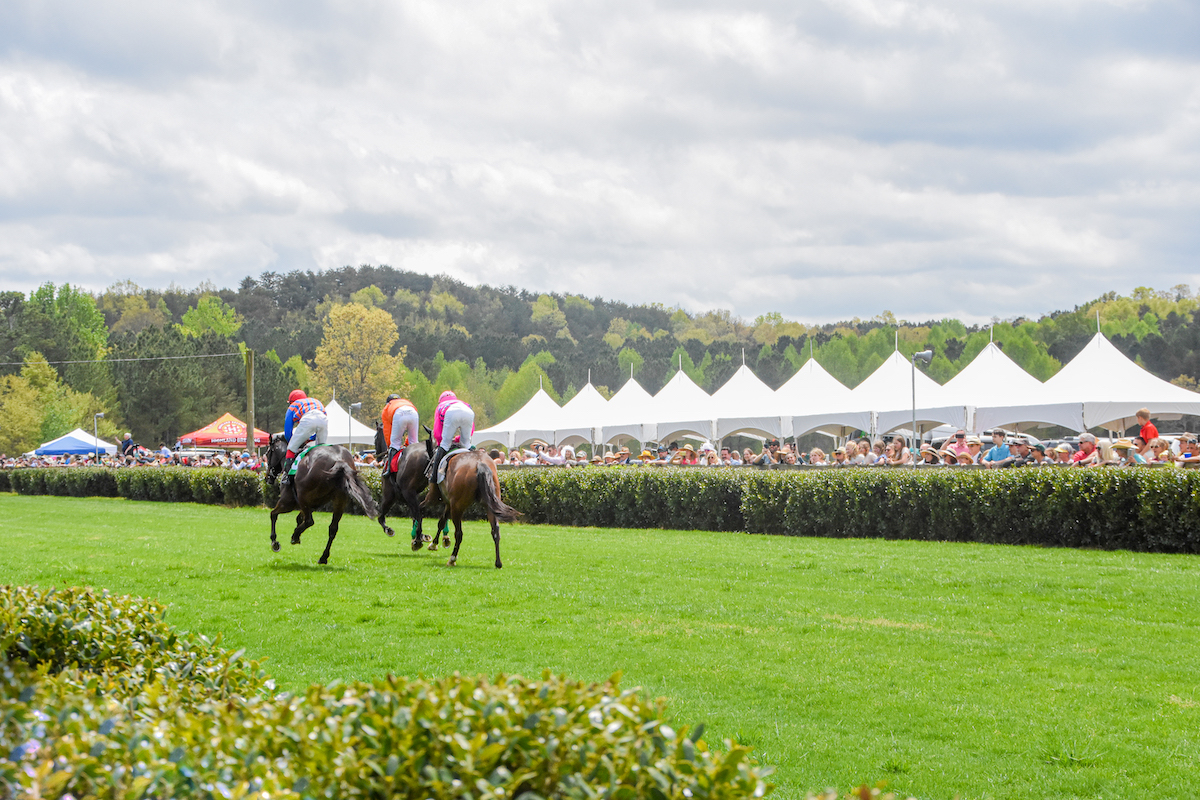 13. Corporate events and networking goals? Meet them at the Tryon Block House Steeplechase! Hospitality at the races is the perfect opportunity to host your existing or potential clients, celebrate your staff, or meet new prospects. (Want your brand showcased at the event? Sponsorships are available!)
14. Giving back to the community is an important part of the Tryon Block House Steeplechase. Through our nonprofit partner, the Tryon Riding & Hunt Club, proceeds from the race are directed to the community all year long!
15. The Beer Garden is a must-visit while at the races! While tailgating is typically a BYOB activity, there is also a Beer Garden for of-age guests to enjoy! There's no fear of running out of your favorite libations.
There's still plenty of time to grab your tailgate spot and enjoy a day at the races with us! Tailgate tickets are available here. For assistance, contact tickets@tryon.com.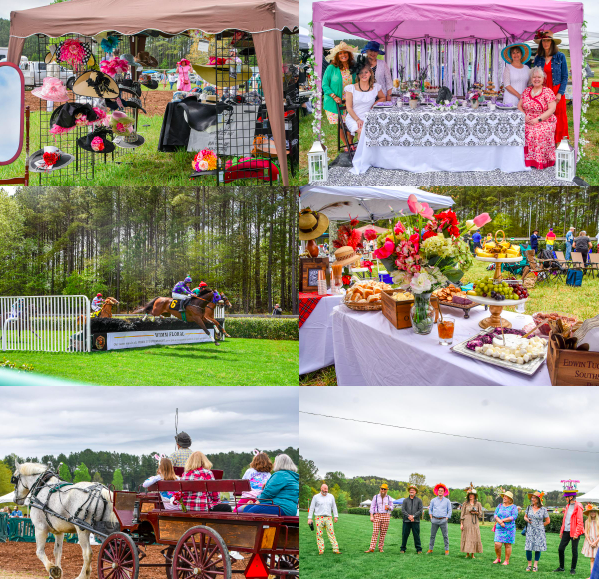 Resources and Contacts:
Ticket Box Office:
828-278-8088
tickets@tryon.com
Vendors:
vendors@tryon.com
Media:
media@tryon.com
Credentials Request Form
Sponsorship & Advertising:
sponsorship@tryon.com
Volunteers:
volunteers@tryon.com