Say hello to our next Team Tryon spotlight, Brandon King, popularly known as "BK!" With an extensive and phenomenal career in equestrian sport, BK needs no introduction for competitors at both TIEC and across the country. He's been involved at TIEC from the beginning, and plays an integral role in the smooth and successful show days. His encouragement, attention to detail, and true passion for horses and the sport are greatly appreciated from the show rings to the sidelines.
BK shares the passion with his adored daughter, Alex King. The iconic duo have made a long list of memories in the sport and spend a great deal of time together. Their close relationship and shared love for horses are truly special.
Continue reading to learn more about his background in the sport, how he enjoys sharing the love for horses with his daughter, what he enjoys most about his role, and more!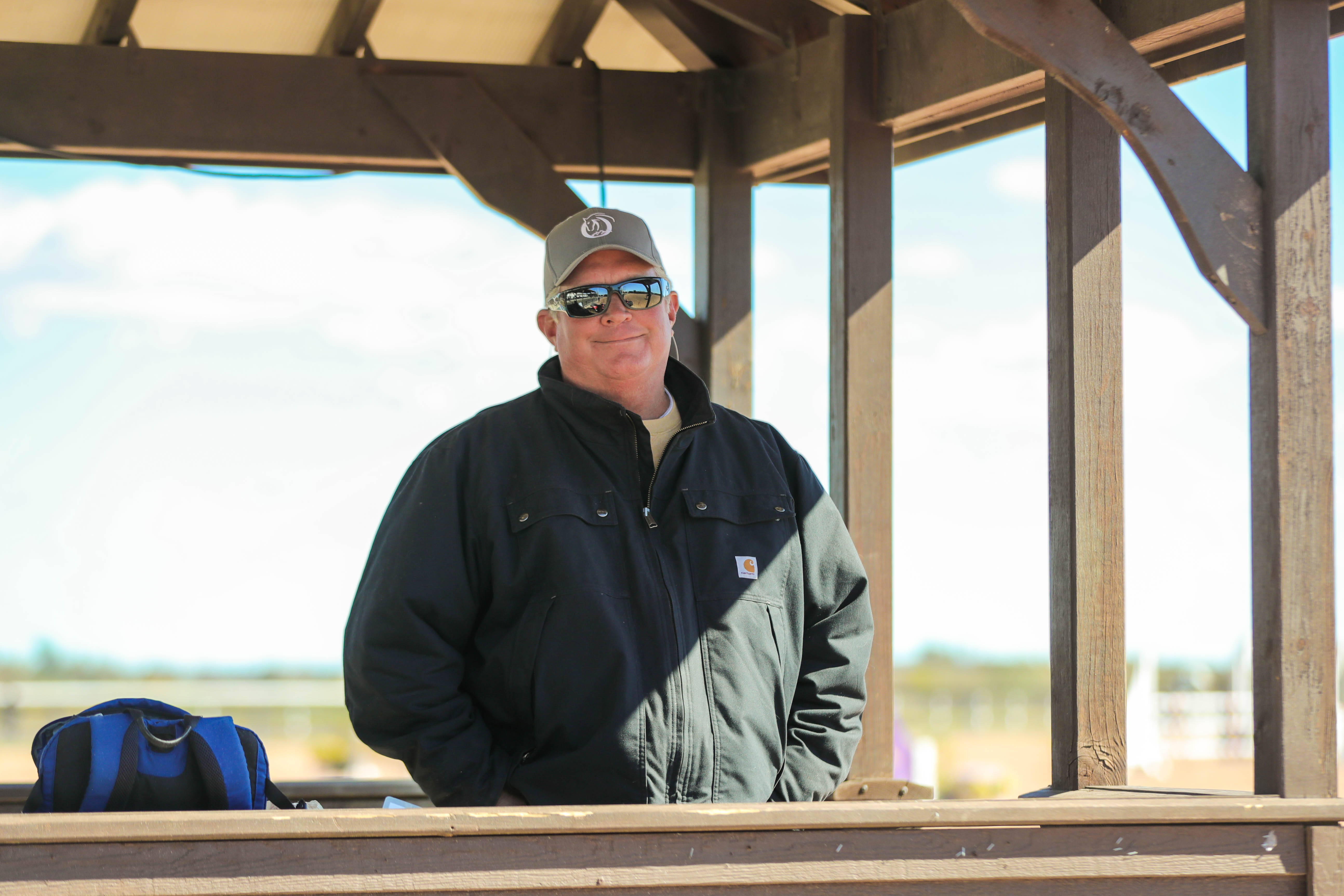 ©Madison Ibach for TIEC
How did you first get involved in the sport?
My mom liked horses and wanted to start riding. She was a little afraid, but I kept riding. I started at about eight years old in California, and cranked it up from there. My first trainer was Linda Allen. I rode with her, and that's where it all started.
My parents ended up moving to the Chicago area for a job during my freshman year of high school. They were starting a new business and didn't really want to get involved with horses again, but I wanted to ride, so I found a local barn that I could go and ride at. I started showing and rode with some great people. I was supposed to go to the University of Illinois, but ended up not going. I went to groom for a buddy of mine in Minnesota, and then went from there to a private customer also in Minnesota. He went to Goodyear Arizona, which I had showed at as a kid.
I ended up going to Texas and working for Peter Pletcher managing his farm. At that point, the person I was working for at the time wanted to go pro. I had gotten involved at the shows in Texas, and put a crew together that was about a five-man team. We cruised around and did the Texas circuit, as well as Colorado, New Mexico, Arkansas, and Tennessee. Managers would hire my team and I to come in, whether it was in-gate, announcing, jump crew – all that kind of stuff. That's also what got me into course designing. At that point, we were asked to go to Arizona, so we went and did that as well as Thermal. We did that for a year, and then went back to regroup. That's where I met Candice. When I got back to Texas, I said, 'You know what? I'm going to go back to California and see what's going on there.' So, I left the guys in Texas and moved out there. I was with Candice at the time, and she decided she wanted to move back out east to compete. On the way back, I hit those horse shows with my crew.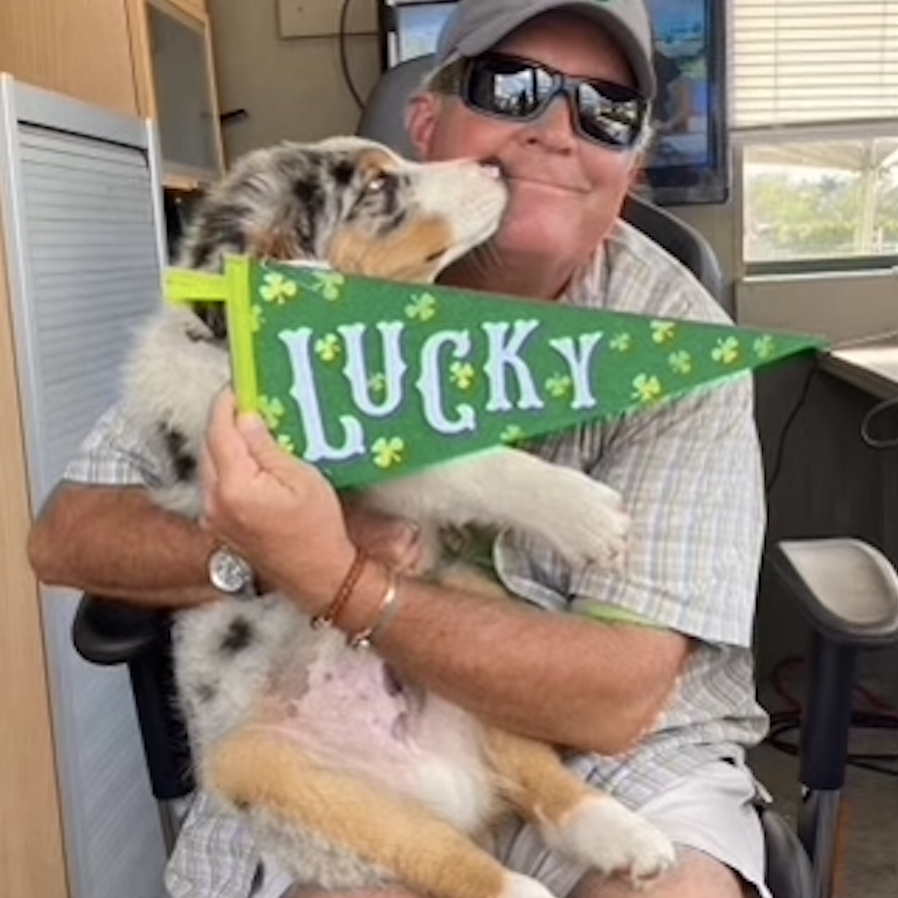 Photo courtesy of BK
When did you resume managing the in-gate?
As far as doing [in-gate] stuff, I had stopped as I was running Candice's farm and we just had Alex [my daughter]. In 1999, we were working at the horse shows and had someone taking care of Alex. I thought we needed to figure out another plan, so outside of course designing here and there, I slowed down for 15 years to be there for Alex and run the business. That was really neat. I got back into doing this again right after that. At that time, I called Dave Burton asking what to do, and he had me jump back into the fold. It's not something I thought I'd be doing again, but it really worked out. 
You have quite the fanbase! Do you have any special tips or tricks?
I think it helps that I relate to the horses [and riders]. I did every aspect, whether it was grooming, training or riding. You get to have a better idea of the [rider's] situations. People are trying to bounce from the barn to the rings, and you need to accommodate that. Having first-hand experience has helped a lot.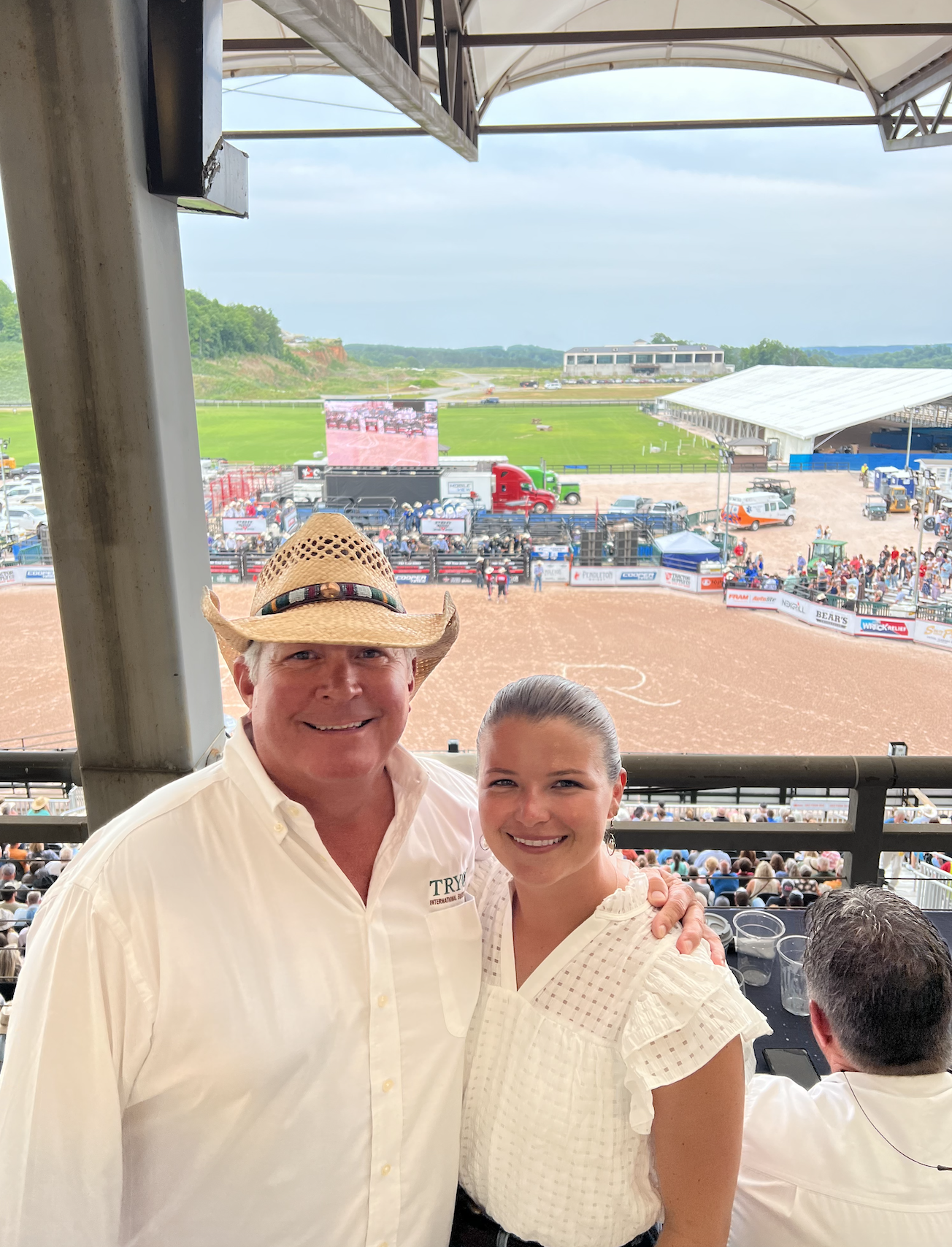 BK and his daughter, Alex, at the PBR® Tryon Chute Out.
Photo Courtesy of BK
What have your experiences been like at TIEC over the years?
I've been here since the beginning. A lot of the rings you see weren't here at the time. Candice and I were on great terms, but had decided to separate. The people at [TIEC] wanted me to stay, though, since I knew the players and what the venue was looking to accomplish. I said, 'Super!' Everyone was so accommodating. At that time, Alex was in school still, so I was able to have her here with me as she was going back and forth from school. Everyone here made me feel so welcome, and still do. I think that's what everyone's here for. It's a family atmosphere. Nobody is yelling, 'Hey, get in the ring!'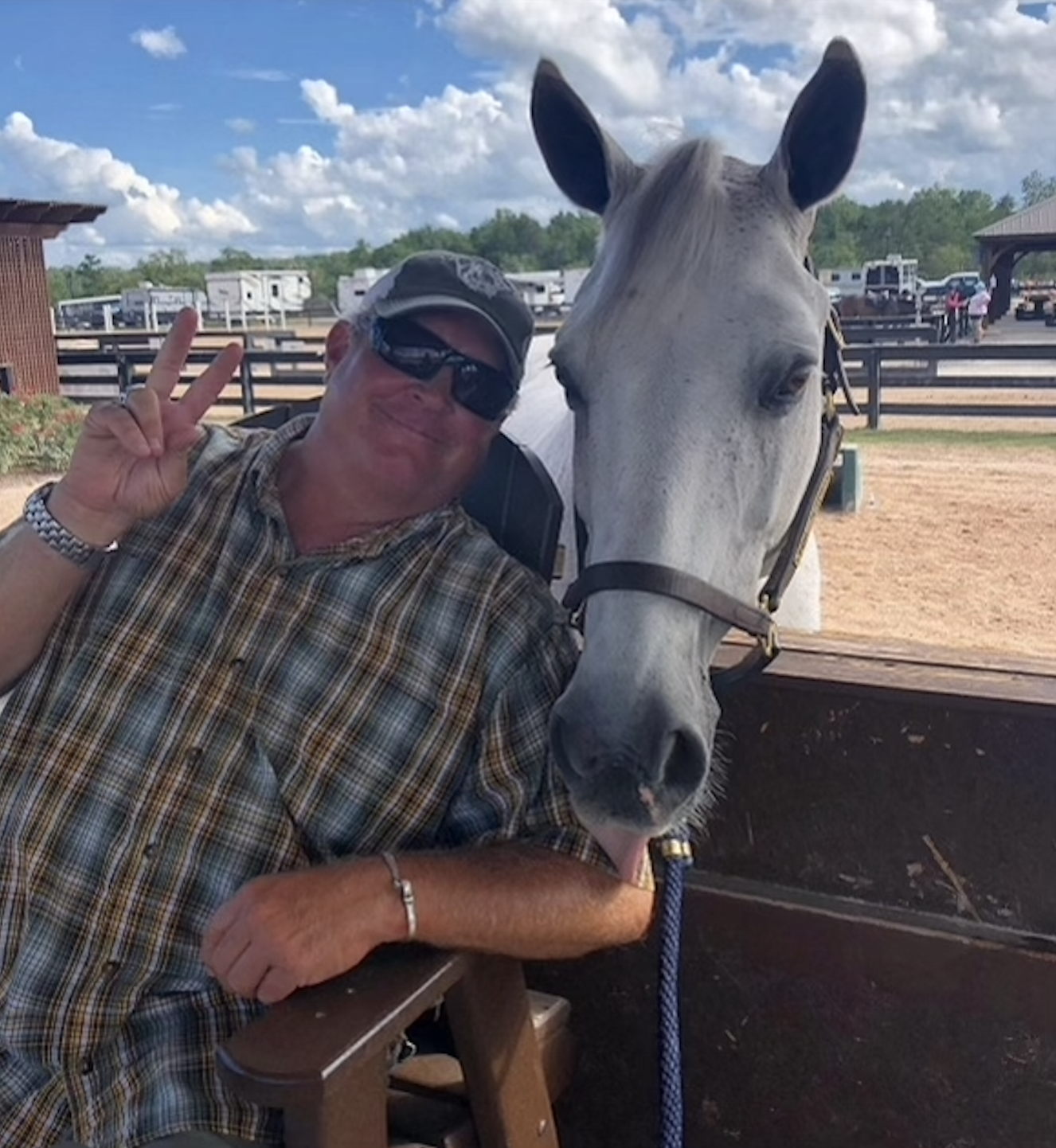 What's it like sharing the love for horses and the sport with Alex?
This is something that comes up a lot. When she went to college, she was able to come back here [TIEC] to hangout with her horse. I keep my trailer with me all of the time, so she was able to show on the weekends. It was really fun. Last time she showed here last year, she was showing in the Mediums. That was a blast! She graduated in December and now has a full-time virtual job. So, she gets to come up here and hang out with me. I don't know about you, but I don't know many 23-year-olds who can just hang out with their parents. I mean, a couple of weeks, of course, but we just get along so great. We still do a lot of stuff together, and I think that's really great.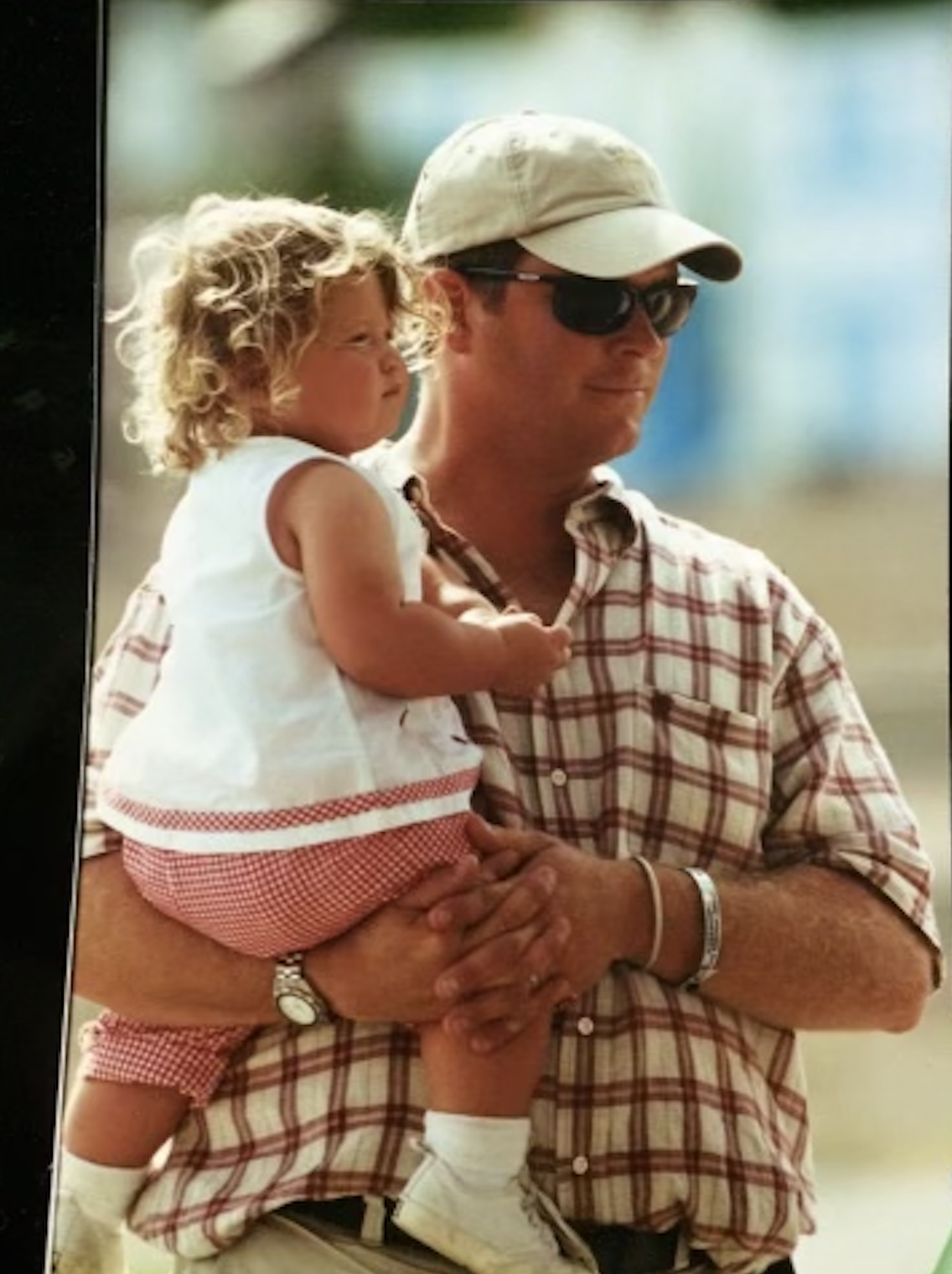 BK and his daughter, Alex.
Photo Courtesy of BK
What do you enjoy most about your role?
I love doing the lower-level classes because I know how they feel. A lot of these are showing for the first time in years or are just getting back into riding. It's so nice to see them progress. I've watched some of the current Grand Prix riders since they were doing the meter classes. It's awesome to watch.
What's something that people wouldn't know about what you do?
After you're done with the ring, you spend quite a bit of time at home sorting the day how people want it. Even if I finish the ring by 3 or 4pm, there's still another hour or so of work to do. It depends on how large the show is, but you spend a lot of time helping people plan their day, and you want to accommodate that. Plus, people who work at the show are on the frontline and answer a lot of the competitors' questions, give them recommendations, and help them if they need it. If you can help with those things, that's huge. I've worked horse shows all over the US, but people truly enjoy coming here. 
Thank you for all that you do for us and the sport, BK! We couldn't do it without you.