Meet TIEC's local Eventing superstar, Daniela Moguel! Daniela, better known as "Dani," is based out of Shelby, North Carolina, and has established quite the name for herself at TIEC. You may remember her from the FEI World Equestrian Games™ Tryon 2018 where she and her superstar mare, Cecilia, put on striking performances! We're so excited to welcome her and the Dazull Eventing team back to TIEC for the Blue Ridge Mountain Horse Trials this September 12-13. Continue reading to hear about how she spent her quarantine, where she's been competing, what she's looking forward to most about the Blue Ridge Mountain Horse Trials, and more!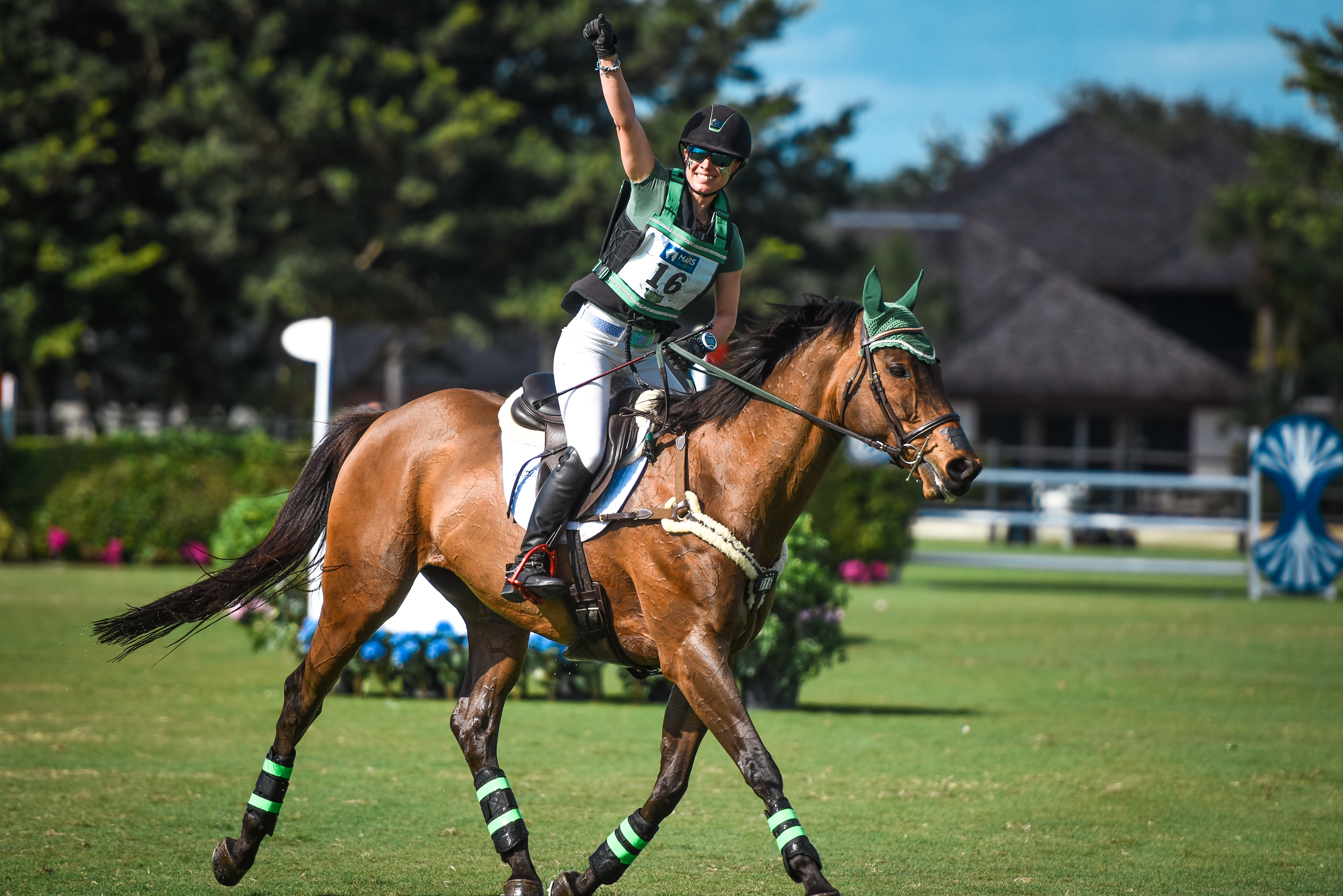 © TIEC
How was quarantine for you and your team?
It actually didn't change our daily lifestyle that much. We didn't feel any big changes. The bright side was that we had a lot more time to work on the younger horses, and exercises for the other horses. I think it was a very positive thing that we had more time and were able to be more patient with them. We were able to do things that we aren't usually able to do because we're too busy. We had a couple of girls that were able to stay with us during quarantine because their schools were out, which was pretty cool. We became parents of kids that were not our own, so we always had fun stuff to do because we had to keep the girls busy and happy. Between the girls, the horses, and the exercises that we chose carefully for each horse, I think it really paid off. The girls are riding better than ever, the horses are showing spectacularly, and I think it's because we took time with each one of them. The green horses are ready to go out and start their show season, which is great. I think we all should learn from this and realize that we need to be more patient and take more time for the horses and riders. There's always a silver lining! 
Have you been to any events recently?
We went to a CCI 3* this month at River Glen in Tennessee. My mare, Cecilia, won the CCI 3*, and I think it's because we were able to put the time and effort into each horse. It was pretty amazing! We took our students and seven or eight horses, and they all did so well. One of the girls won the training division and the other finished second and third. I'm very excited about our students and horses!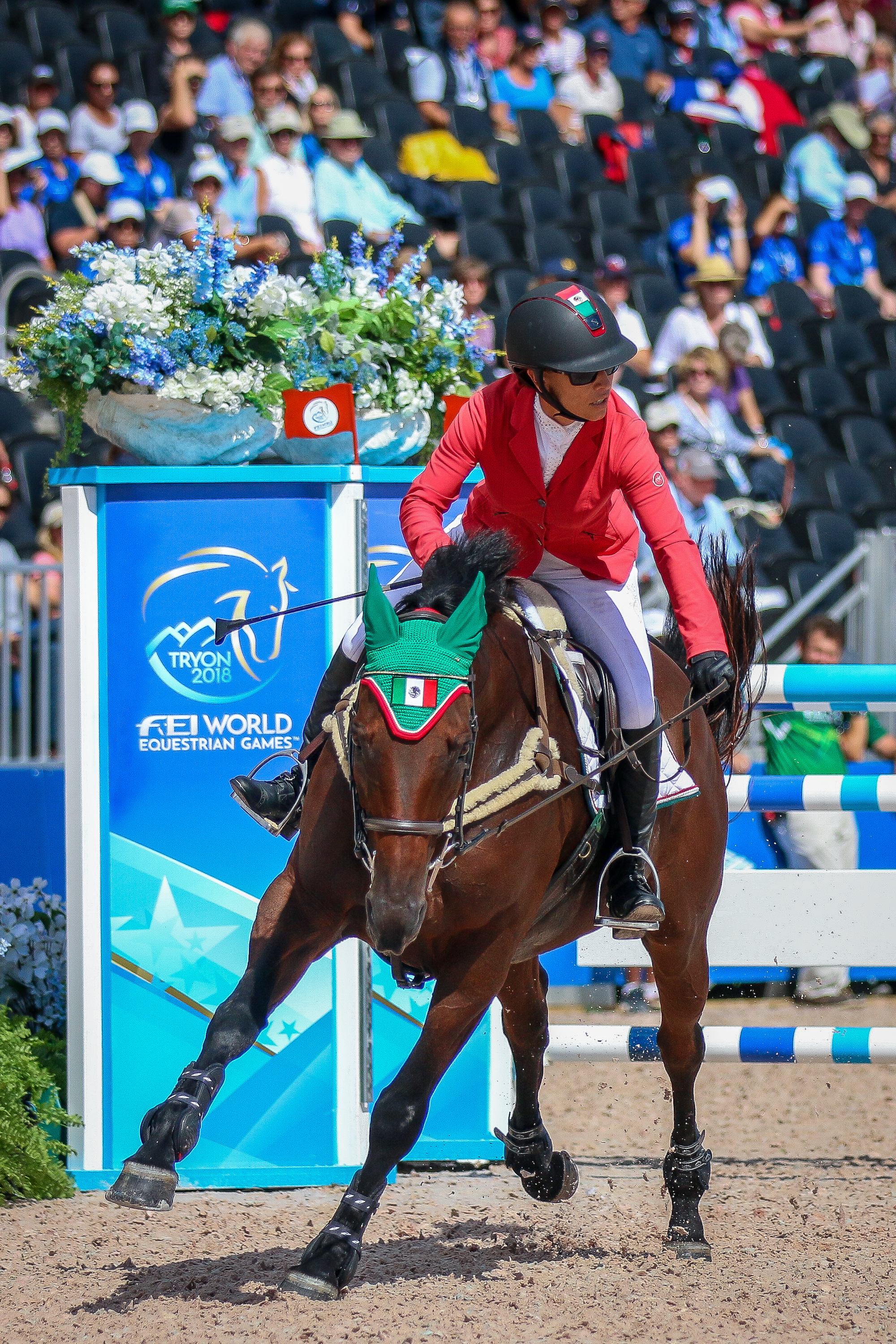 What are you looking forward to about the Blue Ridge Mountain Horse Trials at TIEC?
Riding there is very special to me. That's the place where I did the World Equestrian Games in 2018. The fact that it's right next door makes me feel right at home. I love the place! Every time someone asks me what my favorite place to show is I tell them, 'Tryon.' I love the footing, the setup, the jumps, and that you can go have a nice dinner while you're there with your horses. Every time I show at Tryon I feel comfortable. It's not only a benefit for the horses, but also the riders, the owners, and the family of the riders. Everything is so nicely set up that I'm comfortable even if I'm not there with the horses or the riders. It's easy to be there, and I really love that. It's a top-level show, but also a show where you don't have to worry about anything because everything is already there for you!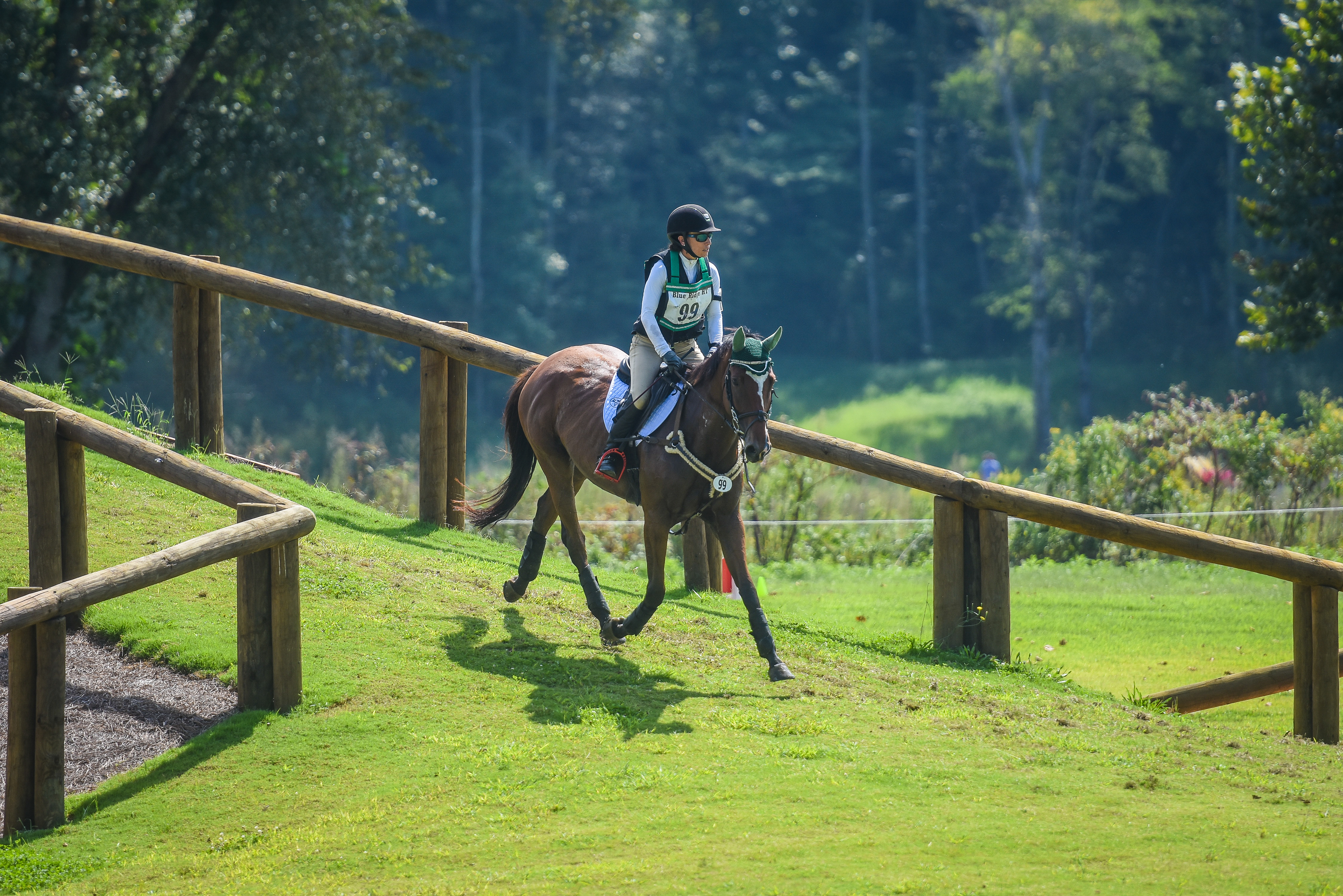 Who will you be bringing to the event?
Now, with the cancellation of the American Eventing Championships, my plan will have to change a little bit. At the end of the day, if we have to change the schedule for our horses to jump, it's not a big deal. There are more important things to worry about. I think we should be very grateful that our priority is the schedule of our horses jumping. We're very fortunate to have those kinds of problems. I'm not quite sure who all I'm taking yet, but I know I'm taking Estela. She is my new upper-level horse, and she just did her first prelim a couple of weeks ago. I have a couple of younger horses that are just starting to show, so I'll probably do the beginner novice with one or two of them. I might take Cecilia depending on the calendar. My students will definitely be coming!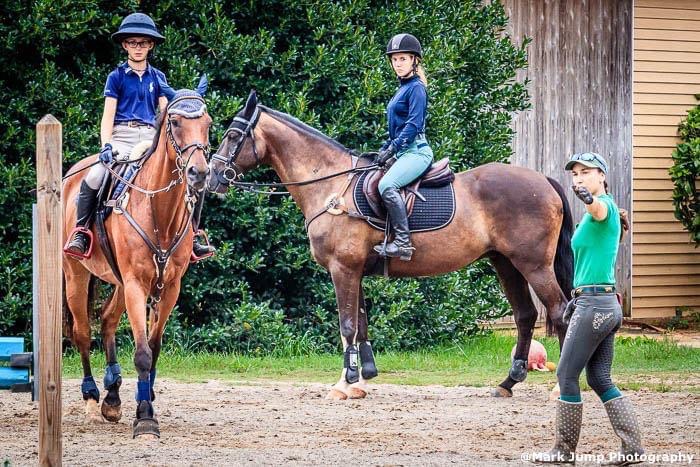 Thanks for chatting with us, Dani! We'll be cheering you on next month during the Blue Ridge Mountain Horse Trials.