Eventing at TIEC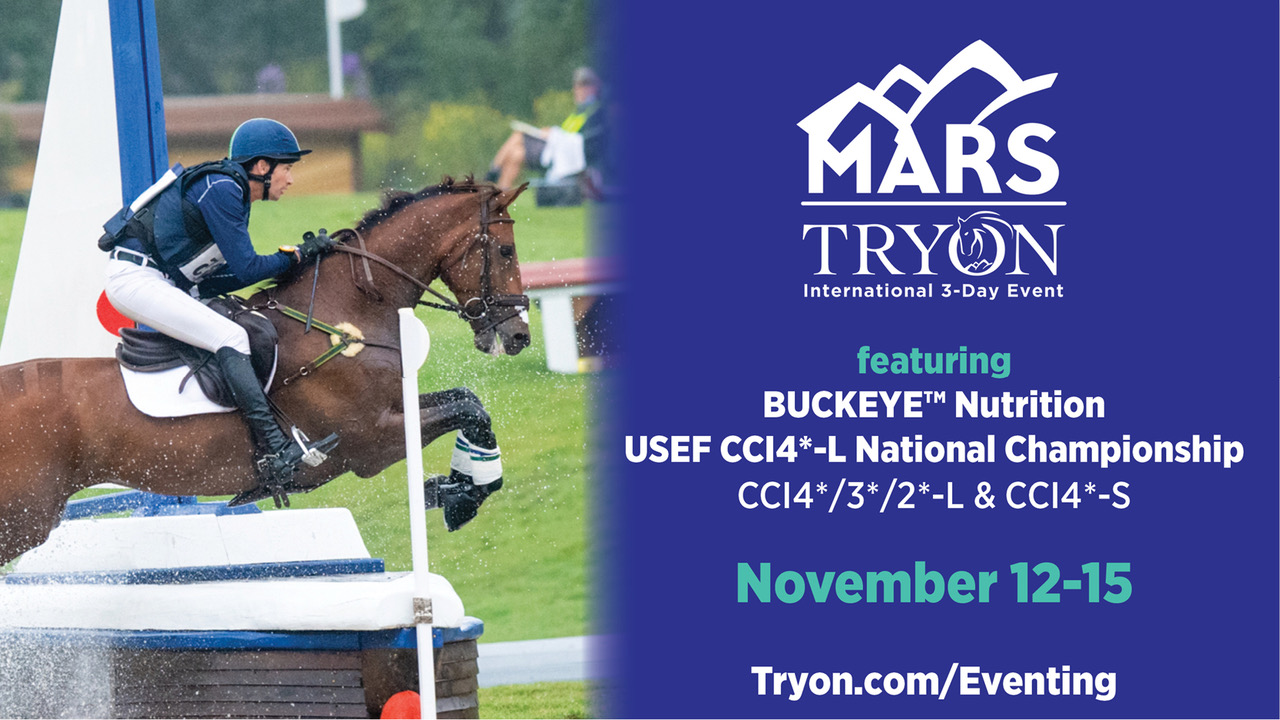 TIEC is pleased to announce the addition of a new Eventing competition to be held November 12-15, 2020. The Tryon International Three-Day Event will feature international competition at the CCI4*-L National Championship, CCI4*-L, CCI4*-S, CCI3*-L, and CCI2*-L levels, and offer the only CCI4*-L competition on the East Coast for the 2020 season. The event will also mark the highest level of eventing competition hosted at the venue since the FEI World Equestrian Games™ Tryon 2018 (WEG).  Attendance onsite for competitions is limited to competitors and their family, barn staff, and essential personnel only and spectators are not permitted.
Live Streaming:
Live streams will run Thursday-Sunday and are available in two locations for FREE: at www.Tryon.com/streaming and at the USEF Network with promo code usefeventing20.
Helpful Links:
Rider Briefing Notes
Groom Info
Maps of cart/bike and horse paths
News:

USEF Announces CCI4*-L Eventing National Championship will be held at the Tryon International Three-Day Event
2020 Blue Ridge Mountain Horse Trials
The fall Eventing fixture introduced in 2019, the Blue Ridge Mountain Horse Trials at TIEC presented by EquiSafe Global, will again host BN-A competition on the weekend of September 11-13, and will provide another opportunity for competitors to experience the White Oak Cross-Country Course at TIEC. The Blue Ridge Mountain Horse Trials will return in the fall of 2021 following spring's The Fork at TIEC.
Helpful Links:
Lodging and Dining:
A variety of onsite lodging is available for competitors and spectators. Choose from a three or five-bedroom riverside cabin, Tryon Resort's signature one-bedroom "tiny house" cottages, or a room at the Stable House Inn. RV pads with full hookups are also available onsite. Year-round, onsite restaurants serve farm-to-table cuisine, sushi, Italian and casual favorites, and Sunday brunch, with a General Store available for all sundry needs. Click here to reserve lodging now or call 828-863-1015.
Media Inquiries:
Click here to request media credentials for 2020 competitions, or contact media@tryon.com for more information.