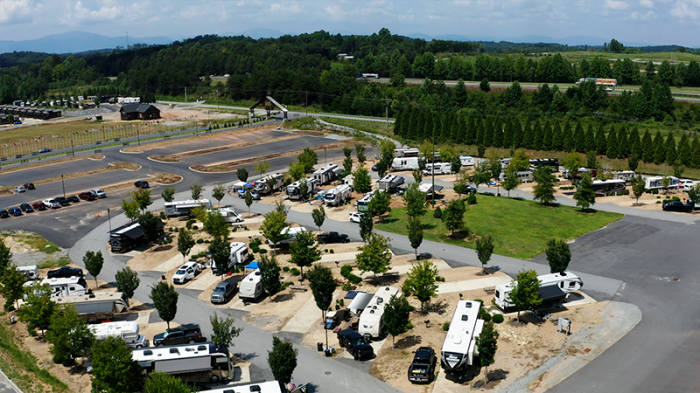 The RV Park at Tryon Resort ©Dustin's Way
For travelers who love to explore by RV and have a passion for horses, Tryon Resort in Western North Carolina offers the best of both worlds. The 1,600-acre resort's RV park is located adjacent to bucolic views of the Blue Ridge Mountains while conveniently located an hour from Asheville and Charlotte, North Carolina and Greenville, South Carolina, for endless exploration. 
With year-round activities and events, the resort caters to the horse lover, and primarily the competitor, but offers plenty of fun and amenities regardless of your equestrian love level. RV spaces can be booked online at Tryon.com/lodging or contact the lodging office directly at 828-863-1015 or lodging@tryon.com. For a complete list of upcoming events, visit the Event Calendar at Tryon.com.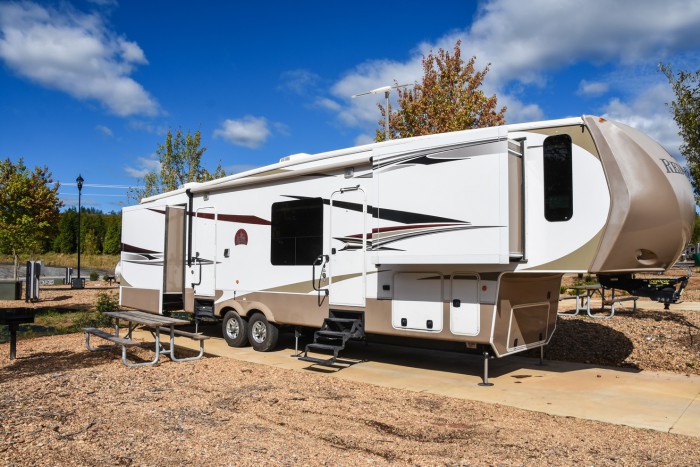 Tryon Resort RV space
RV Space Details
Tryon Resort's 20-by-40 foot RV spaces are available for rent 24/7 and all spaces come with water, electric/power, sewage and 30/50 amp hookups.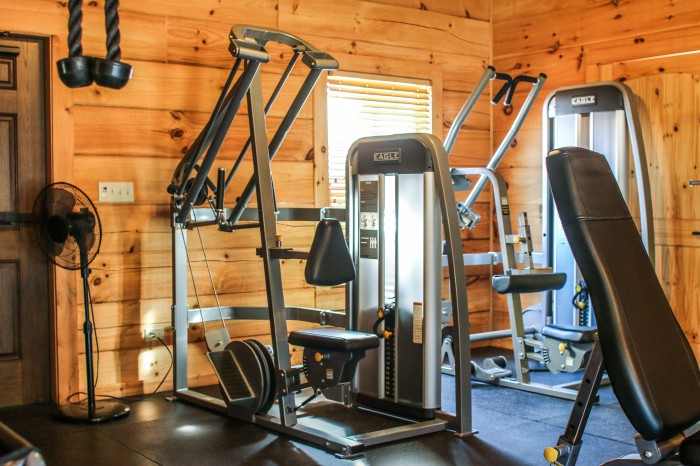 RV Park Amenities
The pet-friendly RV Park includes access to a recreation center with showers, washers and dryers and games. Golf carts are available for rent or guests are welcome to bring their own. By golf cart or bicycle, guests can travel to the White Oak Cross-Country Course for walking, running or swimming in the pond or nearby creek.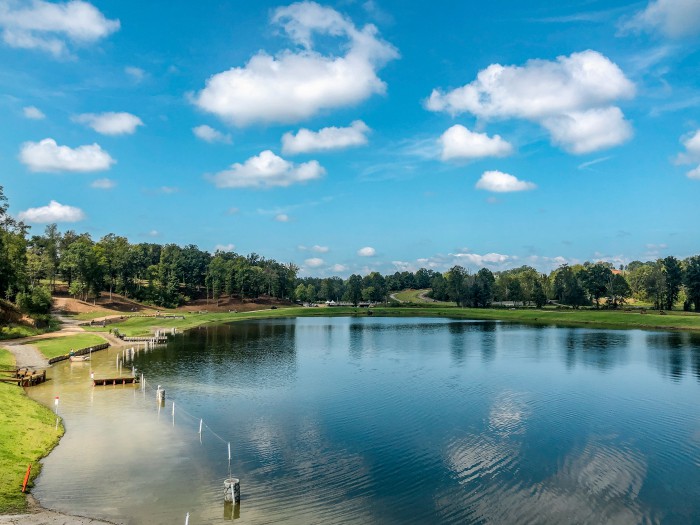 Tryon Resort Amenities
RV park guests can take advantage of Tryon Resort's robust list of amenities. Within a short distance by foot, golf cart or car is Legends Plaza, which is home to multiple restaurants, boutique shops, Starbucks coffee, and a hand-painted Venetian carousel.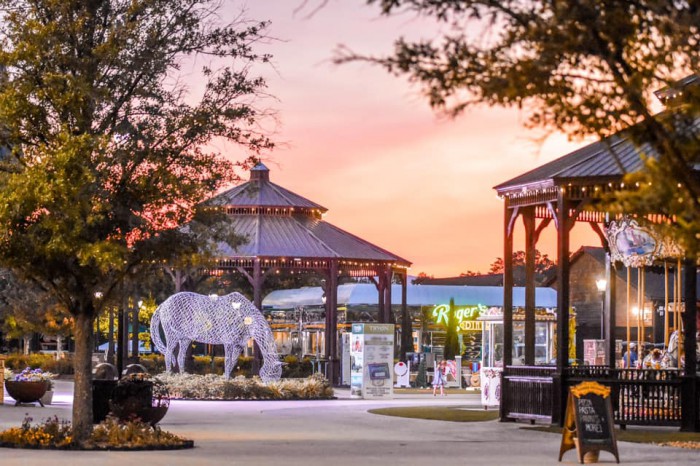 RV guests can also access Tryon Resort's Cleghorn Golf & Sports Club featuring a 18-hole George Cobb design, outdoor swimming pool, and tennis and basketball course. The resort's Cleghorn Gun Club, a 15-station clay pigeon shooting course, is also available for guest use with both clubs located within 10 minutes from the venue.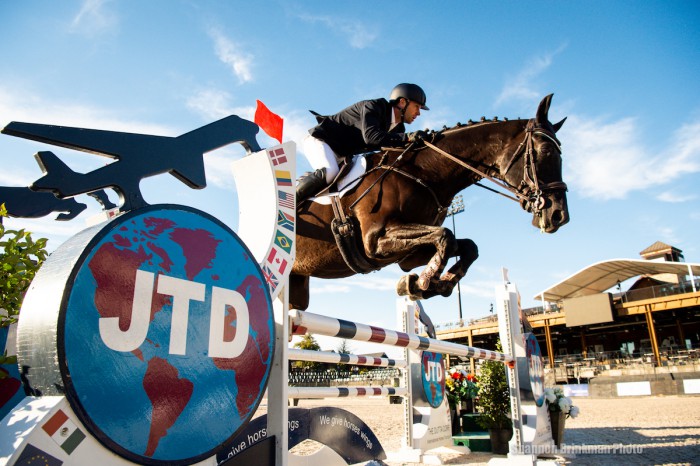 Show jumping competition at TIEC
Fun for Horse Lovers
Horse lovers can indulge in the 40-plus weeks of competition hosted in the Tryon International Equestrian Center (TIEC) rings surrounding Legends Plaza and featuring magnificent horses and riders vying for top prizes. From Olympic-level athletes to amateurs, TIEC hosts equestrian competition in the disciplines of Jumping, Dressage, Para-Dressage, Eventing and Driving. Visitors can meet the TIEC mascots, mini horses Pumpkin and Daily, and enjoy pony rides during select Saturday Night Lights events.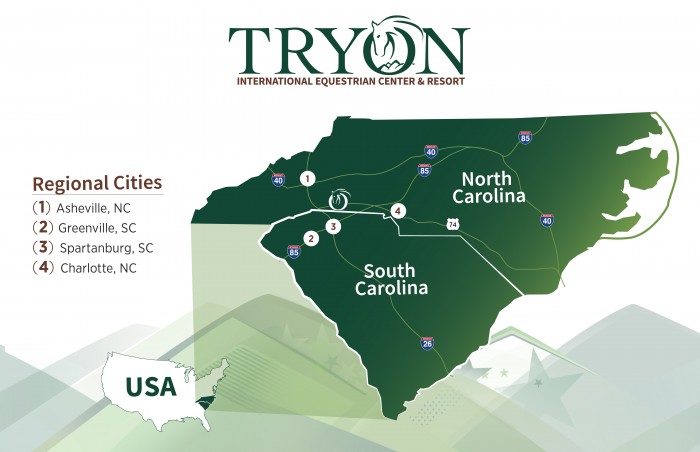 Regional Access
While there is plenty of relaxing and entertainment to enjoy onsite, Tryon Resort is convenient to some of the country's top destinations including Asheville, Charlotte and Greenville. 
Travel west to Asheville, home to award-winning restaurants, eclectic galleries, lively music, awe-inspiring architecture and historical moments that can be uncovered around every corner. 
To the east in Charlotte, guests can check out a NASCAR race, a Carolina Panthers NFL game, Carowinds Amusement Park, or visit the upscale restaurants and shops of Uptown. 
Head south to visit Greenville in Upstate South Carolina, named America's 4th fastest-growing city and one of America's hottest destinations with a quaint Main Street, bustling art scene, and bike-friendly attitude.
The nearby small towns surrounding Tryon Resort, such as Saluda, Tryon, Shelby, Rutherfordton, Landrum, and Forest City, are filled with their own discoveries including chef-owned restaurants, unique shops, historic sites, trails, and more. 
Reservations
Book your space online at Tryon.com/lodging or contact the lodging office directly at 828-863-1015 or lodging@tryon.com or plan your visit at Tryon.com/thisweek.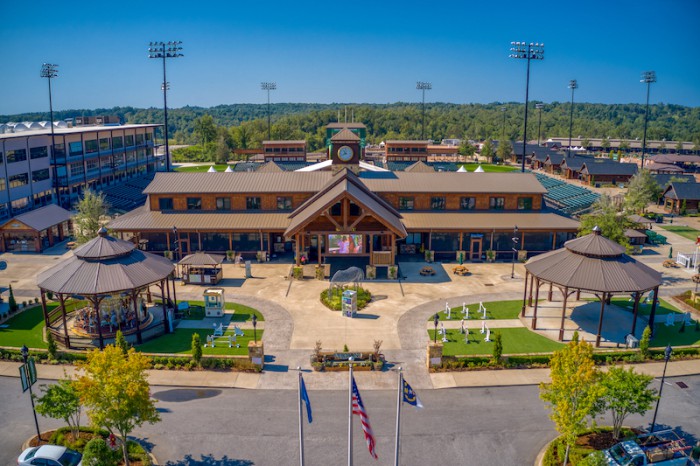 About Tryon International Equestrian Center & Resort (TIEC)
Tryon International Equestrian Center & Resort is the ultimate destination for all who love horses, outdoor living, and an active lifestyle. The 1,600-acre resort is conveniently located within an hour of Charlotte and Asheville and boasts expansive views of the Western North Carolina mountains to the west and bucolic foothills to the east.  
Building on a local legacy of equestrian heritage almost a century old, TIEC hosts more than 35 weeks of multi-discipline equestrian competition annually and has welcomed riders from all 50 states and 68 countries. With fun for the whole family, guests can enjoy a variety of onsite lodging, eight restaurants, golf and gun club, spa, and a collection of boutiques and specialty shops.  While horses are the core, the resort hosts non-equestrian events such as the three-day Night in the Country Carolinas Music Festival, Saturday Night Lights, the Carolina Pumpkin Spelltacular, Winterfest, and the inaugural Earl Scruggs Music Festival. Learn more and plan your visit online at Tryon.com/thisweek or find us on social media.