Thirty-nine Competitions Announced Across Nine Disciplines
NOTE: This release has been edited from its original form.
Last update: March 25, 2020
NOTICE: the following events have been canceled for 2020: Tryon Welcome 1, 2, 3, 4, The Fork at TIEC, the 73rd Tryon Block House Races, The Carolina Classic at TIEC, Tryon Spring 1 & 2, Tryon Spring Dressage 1 & 2, and Katydid CDE at TIEC. Click here to learn more. We look forward to the remainder of the season at TIEC and for the return of these events in 2021!
Following a banner year of multidiscipline competition at Tryon International Equestrian Center (TIEC) at Tryon Resort, organizers are proud to announce the 2020 competition schedule for the venue. The 2020 calendar announced to date features a competition roster with 39 competitions across nine disciplines including Hunters, Jumping, Eventing, Dressage, Para-Dressage, Reining, Driving, Mounted Games and Steeplechase, highlighting 16 FEI competitions. Beginning in March and extending through the winter of 2020, the facility will host numerous championship events, signature equestrian events, and a robust resort calendar alongside equestrian programming, offering more than $4.5 million in prize money. The full schedule can be viewed online at www.Tryon.com/Compete with Prize Lists forthcoming.
Hunter/Jumper Competition
Beginning with the Tryon Welcome Series in March and continuing through the Tryon Fall Festival Series, TIEC will welcome 23 weeks of Hunter/Jumper and Equitation competition as part of five different show series. The calendar begins with the Tryon Welcome Series, hosted March 19-April 12, which will highlight four weeks of Premier and National Hunter competition and Level 3 for Jumpers. Welcome 3 has been upgraded to an A. for 2020.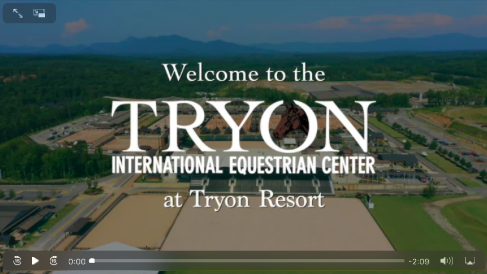 Click image above to view the "Competing at TIEC" video
The Tryon Spring Series introduces the return of FEI Jumping to the venue for 2020 alongside Premier and National Hunter ratings, with CSI 2* competition during Tryon Spring 4 and CSI 3* competition hosted Tryon Spring 5 and 6. The Tryon Spring Series runs six weeks from April 29-June 7, followed by the six-week Tryon Summer Series hosted June 12-July 19. The Tryon Summer Series begins with two weeks of Regional 1/Level 3 competition, followed by four weeks of CSI 2* and 3* competition alongside Premier and Regional 1/Level 6 national competition.
The six-week Tryon Fall Series runs September 18-October 25. The Tryon Fall Series will host CSI 2*, 3*, and 5* alongside Regional 1 and Premier/Levels 3 and 6 competition. The most competitive series on the TIEC calendar, the Tryon Fall Series boasts the $384,000 Grand Prix CSI 5* alongside a $20,000 USHJA International Hunter Derby during Tryon Fall 5. Closing out the Hunter/Jumper calendar year for 2020, the Tryon Fall Festival Series includes a week of Regional 1/Level 3 competition offered November 13-15.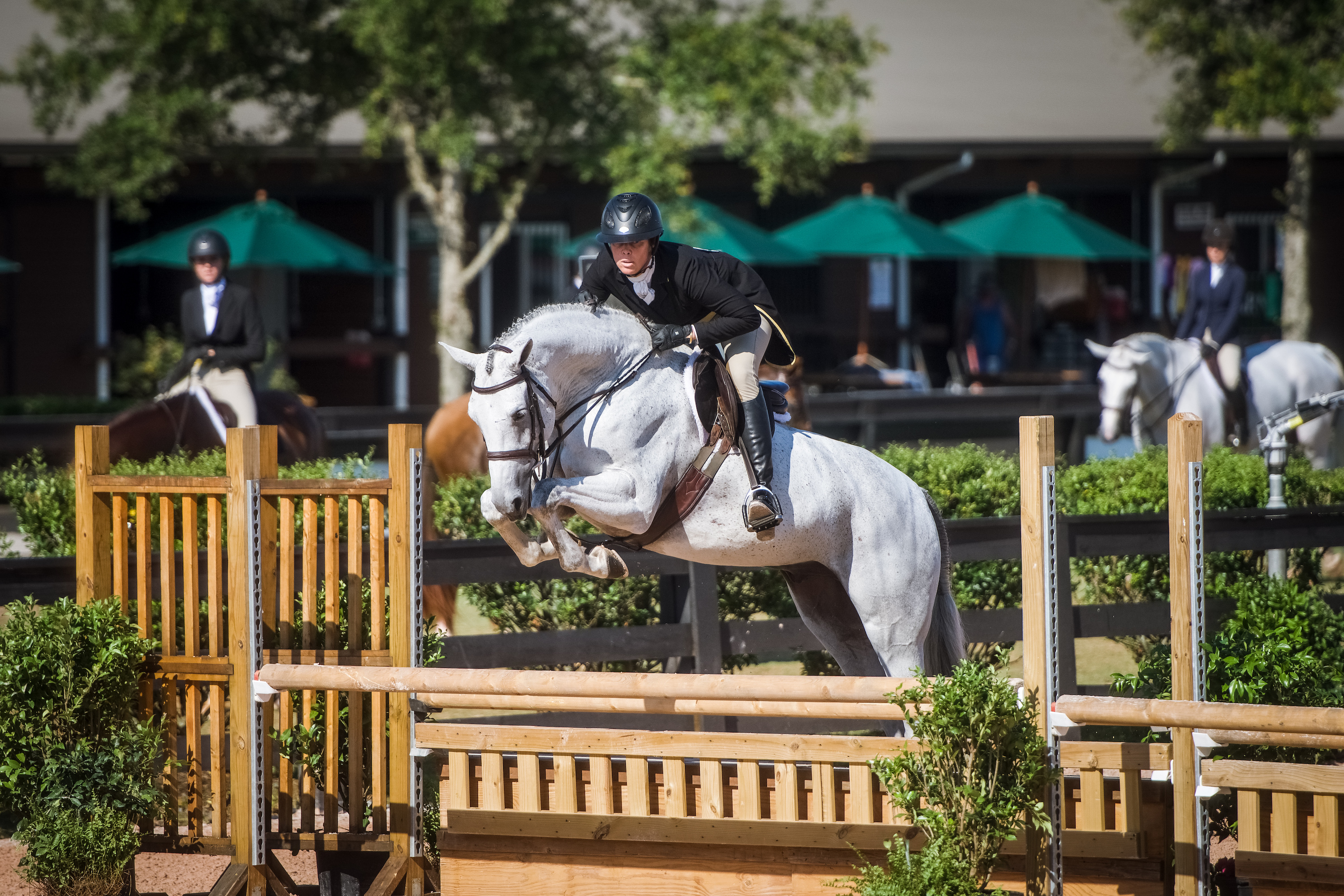 A myriad of special events will be included within the Hunter/Jumper calendar, including but not limited to the USHJA Zone 3&4 Jumper Team and Platinum Jumper Championships during Tryon Summer 6, and three USHJA International Hunter Derby competition dates: Tryon Spring 6/92nd Annual TR&HC Charity Horse Show, Tryon Summer 4, and Tryon Fall 5. An additional $20,000 Open Hunter Classic will take place during Tryon Fall 6. The Developing Jumper Series Championship will again take place during Tryon Fall 5, showcasing the talents of developing jumpers ages five through seven.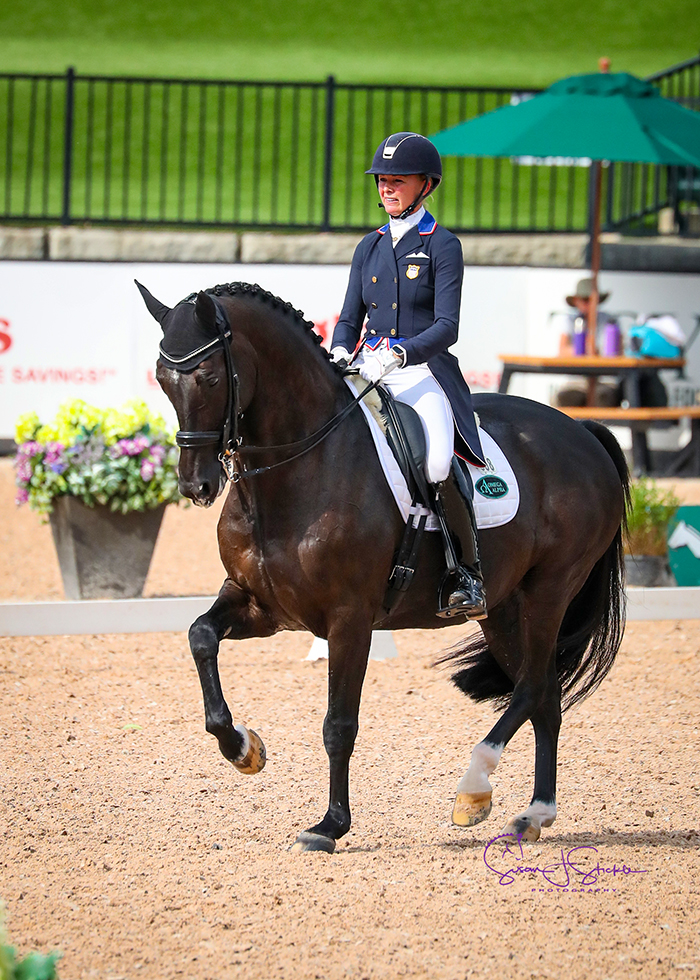 Dressage and Para-Dressage
Dressage will return to TIEC six times in 2020 for a total of nine competitions: twice in the spring, featuring CDI 3* competition April 16-19 and USDF competition hosted May 2-3; twice bookending the Tryon Summer Series (June 12-14, August 8-9) for a total of four USDF competitions alongside CPEDI 3* in June; and twice within the Tryon Fall Series totaling three competitions, including USDF and CDIW competition. Tryon Fall Dressage 3, hosted October 22-25, will also play host to the USEF Para-Dressage National Championship. The full Dressage schedule is available here.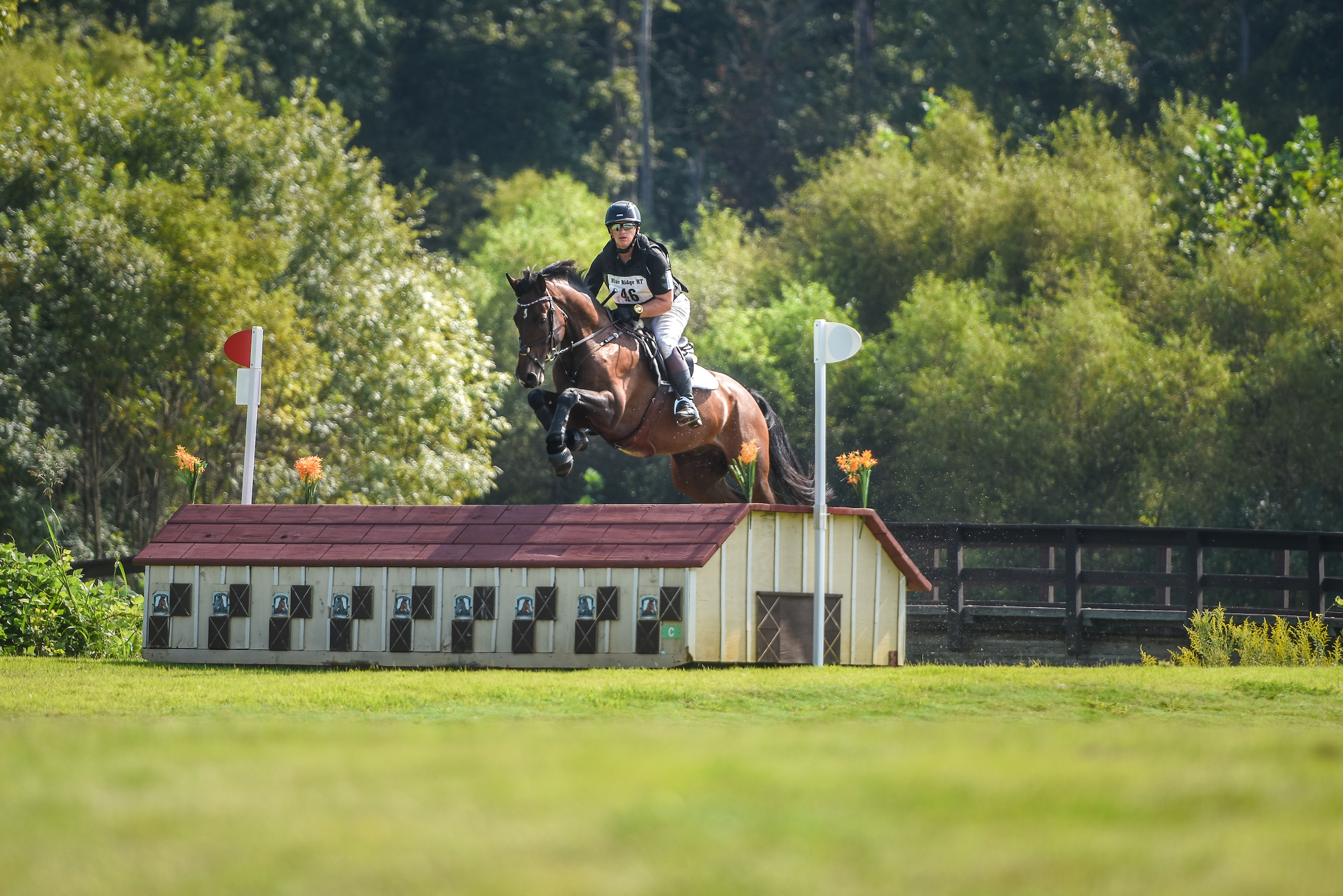 Eventing
The Fork at TIEC will be hosted at the venue April 2-5, utilizing the world-class White Oak Course for Cross-Country competition from Modified through Advanced and CCI 1*S, 2*S, 3*S, and 4*S. The fall Eventing fixture introduced in 2019, the Blue Ridge Mountain Horse Trials at TIEC, will again host BN-A competition on the weekend of September 11-13, and will provide another opportunity for competitors to experience the White Oak Cross-Country Course at TIEC.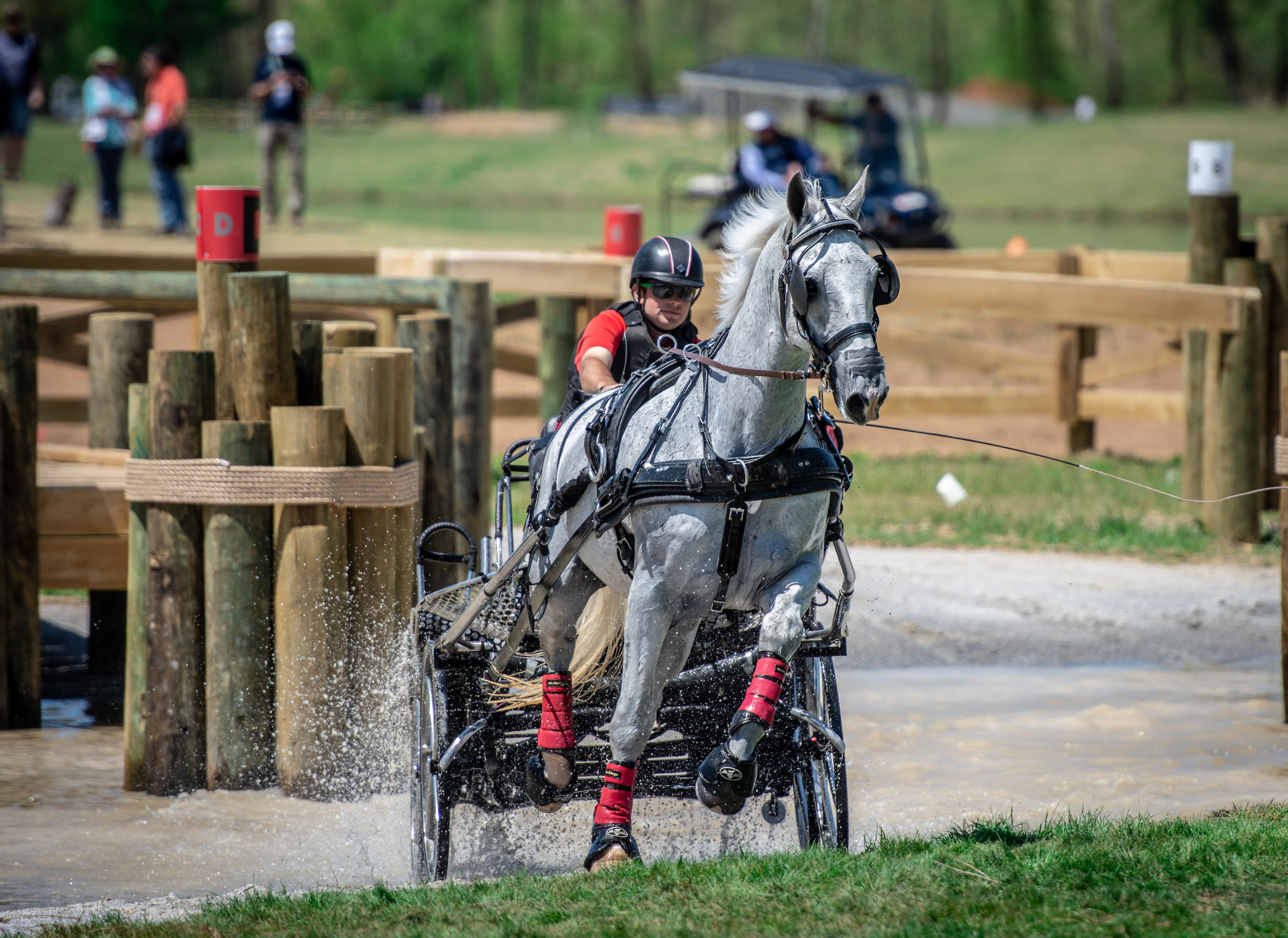 Driving
Driving will return to TIEC in 2020 for the Katydid CDE at TIEC hosted April 23-26, highlighting national singles and pairs alongside CAI 1*-2* competition. Further dates may still be added throughout the season, and all announcements will be made at www.Tryon.com/Compete.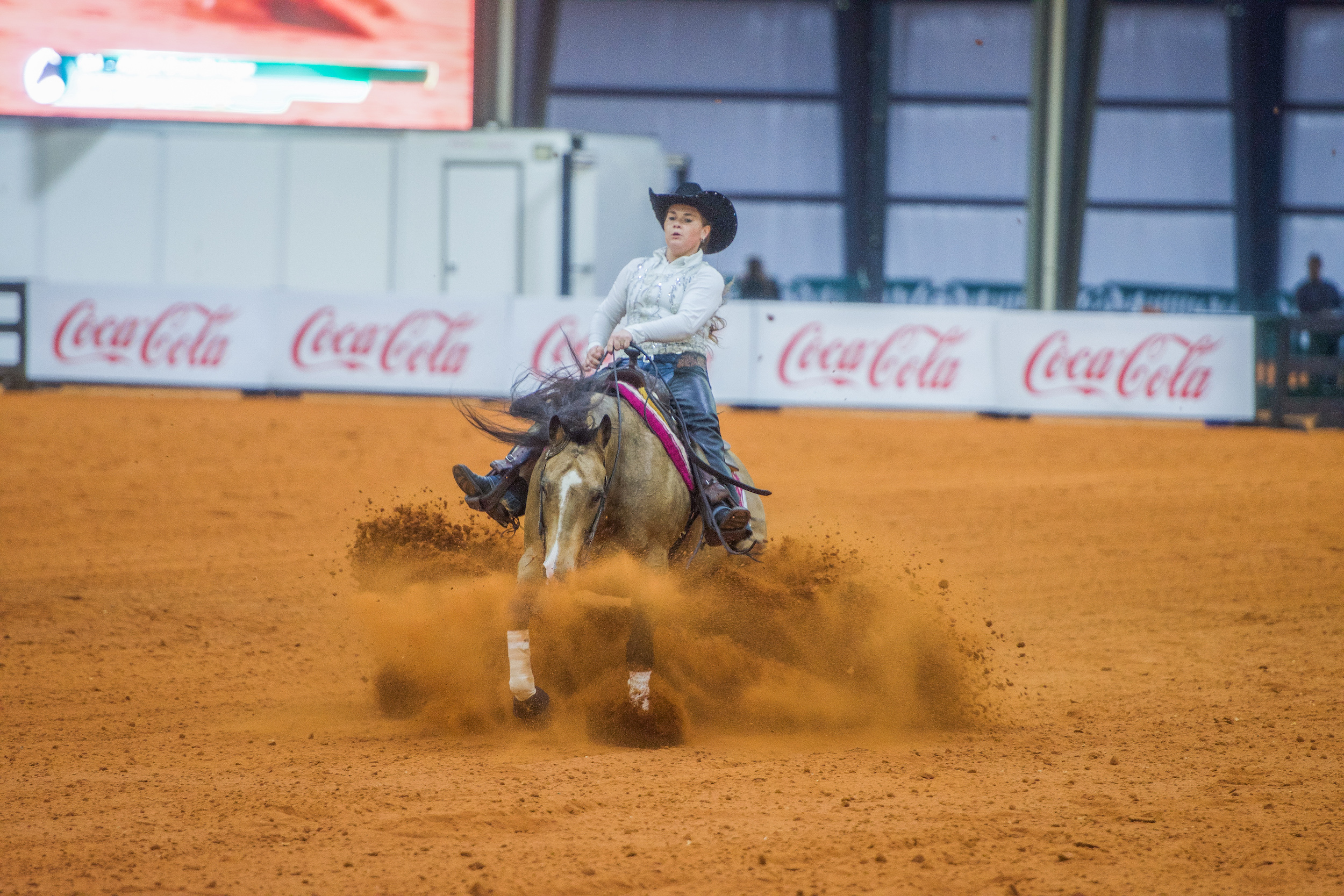 Signature Events
Numerous signature equestrian events will be featured in the 2020 competition calendar at TIEC. The 73rd Tryon Block House Races will run Saturday, April 11, at the Green Creek Race Course just minutes from TIEC, featuring five steeplechase races and a day of tailgating, live music and spectator contests. Reining will again return to the Indoor Complex at TIEC from May 6-10 for the Carolina Classic at TIEC, including a robust lineup of national competition and adding ranch riding class offerings for the first time.
The Young Horse Show Finals presented by Spy Coast Farm will take place November 5-8. Special competitions, venue rentals and clinics are also being added to the calendar, such as the US Mounted Games Association (USMGA) International Pairs Championship (November 11-15) among others yet to be announced. To inquire about hosting a special event, clinic, or to inquire about ring rental opportunities, contact events@tryon.com.
Competitor Amenities
TIEC features 13 competition and training rings with all-weather footing, including a tented covered training arena. A year-round professional team manages and maintains all equestrian surfaces and horse paths. Hacking is available to all competitors daily, weather permitting, March through October on the Glades Course located behind Tryon Stadium and Barns 6/7. The Ring 8 covered schooling area, introduced summer of 2019 and wildly popular with competitors, will again be available daily for schooling March through November, to competitors only.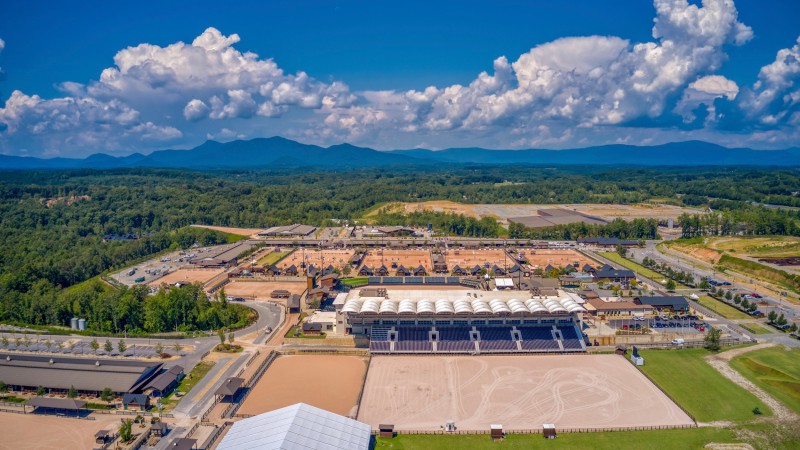 Onsite lodging and RV pads with hookups, eight onsite restaurants, permanent and climate-controlled bathroom facilities, raised spectator areas with covered seating, convenient bridle path designs, and onsite shower facilities make the showgrounds extremely competitor-friendly. Permanent stabling with pre-installed mats and fans totaling 1,400 stalls, lockable tack rooms, and convenient wash stalls make up seven barns and Indoor Complex stalls that surround the competition rings for the shortest showring commute possible. The TIEC First-time Competitor's Guide can be found here.
Competitor Praise: What Riders are Saying
Click here to read what riders from all disciplines at TIEC love about competing with us!
Prize Lists:
When available, prize lists will be posted on the website here.
Stabling:
For stabling requests, please click here or call 828-863-1003.
Lodging:
A variety of onsite lodging is available for competitors and spectators. Choose from a three or five-bedroom riverside cabin, Tryon Resort's signature one-bedroom "tiny house" cottages, or a room at the Stable House Inn. RV pads with full hookups are also available onsite. Click here to reserve lodging now or call 828-863-1015.
Media:
Click here to request media credentials for 2020 competitions, or contact media@tryon.com for more information.
Sponsorship and Advertising:
Activate your brand with our audience and showcase your message to our competitors, lodging guests, and spectators! Print advertising is available in each of the 2020 event programs as well as in the biannual Visitor Guide. For more information, contact advertising@tryon.com. For sponsorship opportunities, please contact sponsorship@tryon.com.