Say hello to our next Team Tryon spotlight, Kailey Blasius! Kailey's unique equestrian background, kindness, drive and enthusiasm are just a few things that make her the incredible sponsorship manager that she is. With over six years of experience across multiple venues, she has a keen understanding of sponsor's needs and is dedicated to creating positive experiences, fostering genuine relationships and reaching every goal for all of our sponsors at Tryon International Equestrian Center & Resort.
Kailey's talents go beyond the saddle and sponsorship with a passion for singing and acting! You can see her in action at the Hendersonville Theater's production of the 25th Annual Putnam County Spelling Bee the next two weekends (July 29-31 and August 5-7). Click here to learn more and purchase your tickets.
 Continue reading to get to know Kailey, learn more about her career background, hear about her favorite highlights, and more!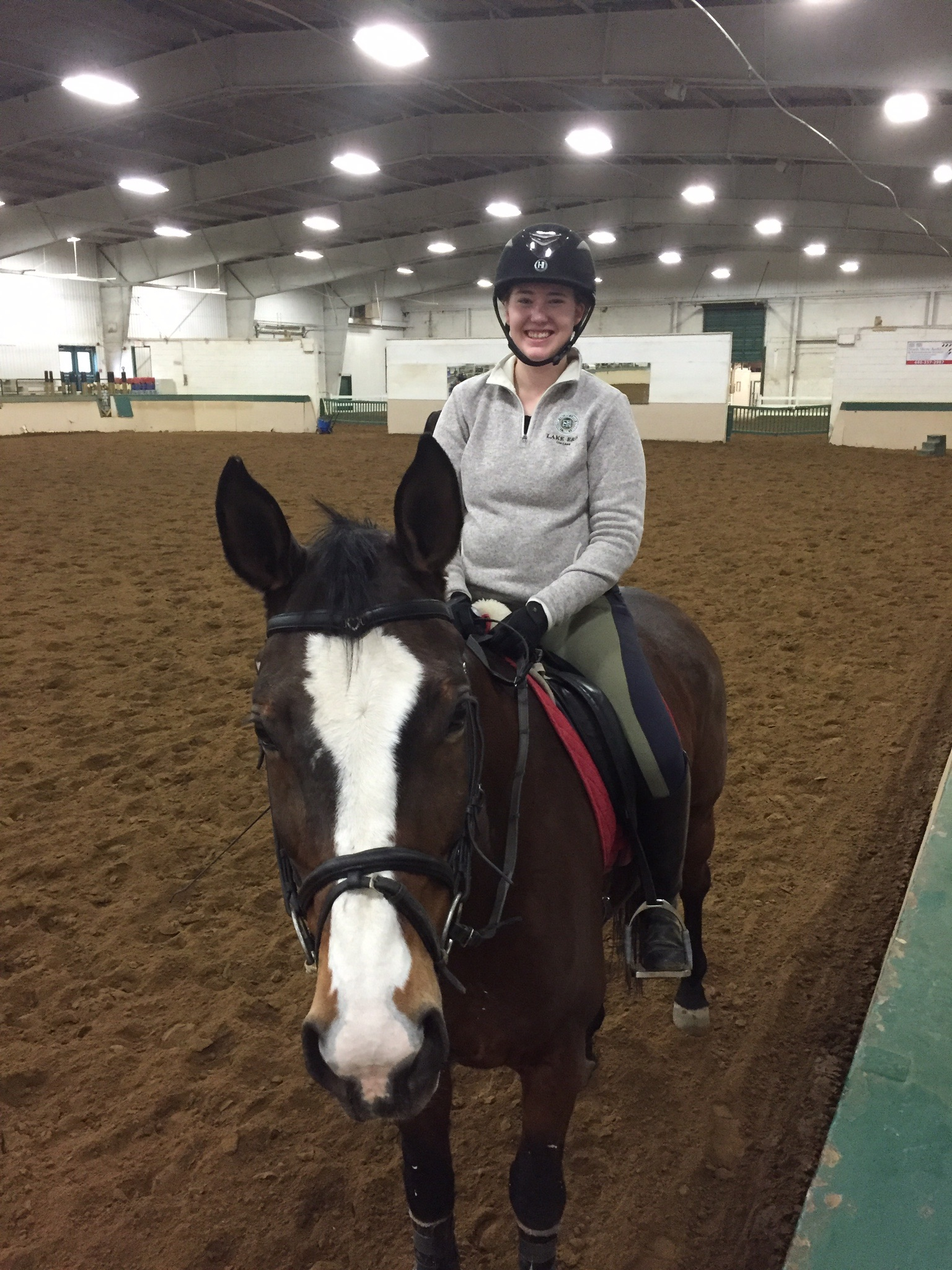 How did you get started at TIEC?
I used to work at what used to be our [TIEC] sister company, Equestrian Sport Productions, down in Wellington, Florida. I worked there for almost four years. I had come here for the WEG in 2018 to work that, and just fell in love with the area. After 2019, I decided I had to stay.
Can you give us an overview of your role?
I'm the sponsorship manager here. I work with our sponsors from horse shows to our special events, such as the PBR® Tryon Chute Out, Night in the Country Carolinas Music Festival and Earl Scruggs Music Festival. Once they've signed on, I handle the deliverables and work with them on any activations and presentations. I also handle all of the sponsor signage on property. Overall, it's just making sure our sponsors are well represented. I like to be their advocate and make sure we're doing everything we can for them.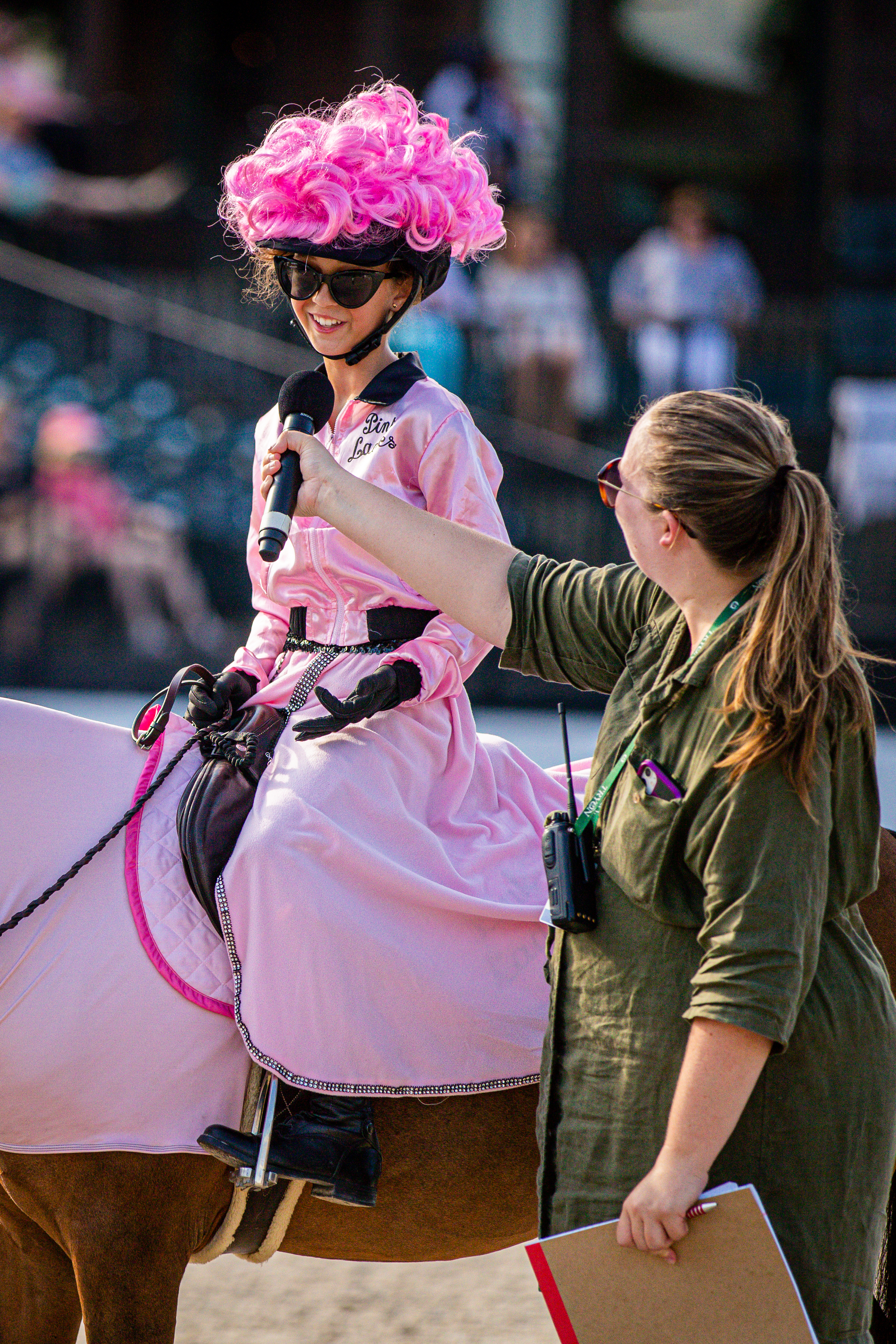 How did you get into sponsorship?
Sponsorship was not what I originally planned. I actually have an equine entrepreneurship major and business minor. I always knew I wanted to be in the horse world, but not a trainer or farm manager. I wanted to be more on the business end of it. Right after I graduated college, I got an internship at WEF [Winter Equestrian Festival], and it was with the sponsorship team. I found my niche there and have been with it ever since. I've been doing this for six and a half years.
What's your equestrian background?
I started riding when I was 11. There was a barn right by our house that was actually owned by my piano teacher. I just got horse fever, so I begged my mom to let me start riding. I had weekly lessons and covered half of them, then transitioned into a half-lease. I started in Dressage and have done it since. My mom bought me a horse when I was 16 and I learned how to do some jumping on her. The horse fever stuck, and I'm pretty sure my mom didn't think it would stick as much as it has. I decided to go to college for horses at Lake Erie College in Ohio. It was six hours away from home, so just far enough! They had an equestrian entrepreneurship major so it seemed like the perfect fit for me.
I use my major a lot, especially from the business end. I also learned a lot from my internship and just being in sponsorship. Being in it for as long as I have, I know what to look for and have a feel for what sponsors want. Plus, having the equine background helps. I've never shown at the level of competition we have at TIEC, but still being able to feel comfortable around horses, knowing the lingo, and what to look for are good things to have when talking to sponsors who have no knowledge of the horse world. We have so many sponsors who come in that aren't equine related, but have connections and ties that attract people from the equine business. Being able to bridge that gap for them is very helpful.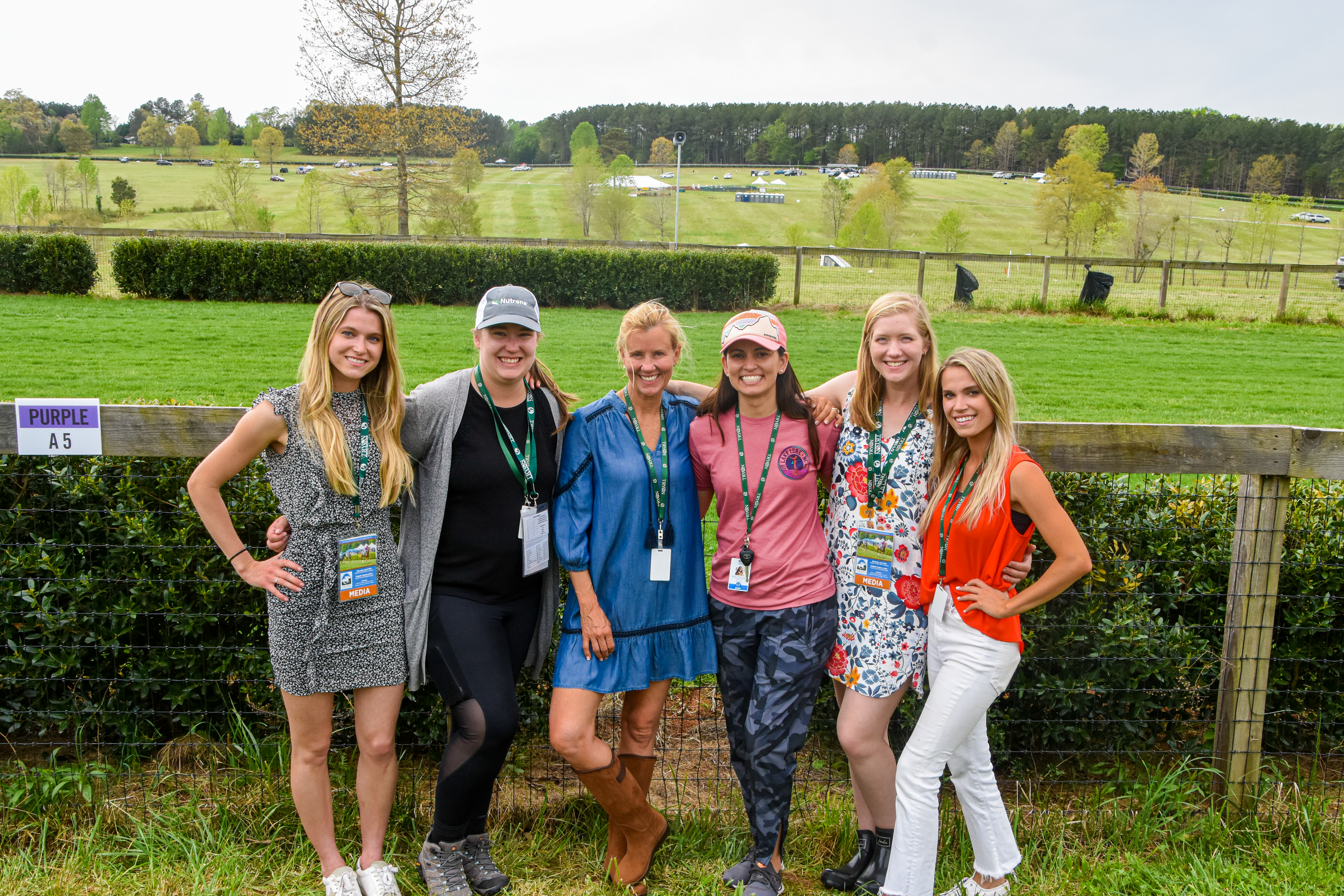 What do you enjoy most about your role?
It's probably the personal relationships I've fostered with sponsors, and receiving the positive feedback from them. Especially after working so hard to get them there –- it's very rewarding. I like to have that personal touch, and it takes fostering to get to that. We are so fortunate in that our sponsors are truly phenomenal. The sponsors and people who represent the brands are so kind and caring. Having great people makes all the difference. 
What's most challenging about your role?
Signage! I think I've lost count of how many banners I've put up from Global [Global Dressage Festival], WEF, TIEC, and Colorado Horse Park. When done well, it's a really great branding tool. I understand it and I like to do it in a specific way so that it looks good. Signage can be the bane of our existences at times, but it looks so good once it's done.
What's been a highlight for you over the years?
The most rewarding thing I've done here was Dream on Three last year. I was involved in showing them around for the first half of the Saturday that they came. They had an amazing girl named Reese, and that was probably one of the most rewarding things I've ever done. Seeing such a positive impact made on such a young person's life was incredible. We really made it Reese's day. It was so special getting photos and videos from the Dream on Three team. I cried!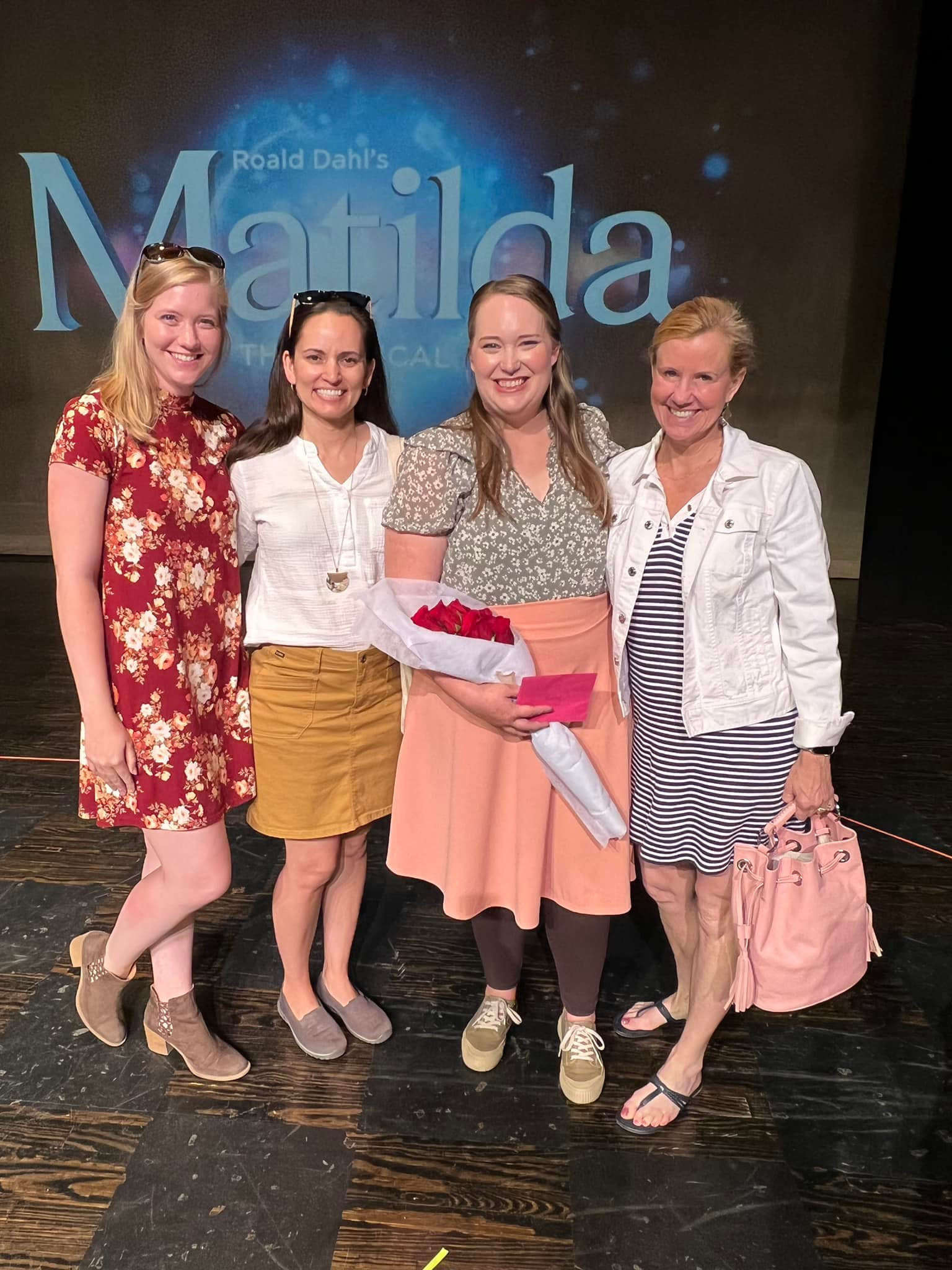 Beyond TIEC, how do you spend your time?
I still ride and take weekly lessons. My trainer is amazing and has a really cool Freisian. I love it! I don't know if I'll ever show again, but I love just training and riding. 
My other big hobby is theater, so I do singing and acting. I've been singing since high school, and did choir and musicals. I did singing lessons in college then took a hiatus until I got back into singing two years ago. I have a phenomenal voice teacher in Asheville, and she pushed me to do a play in Hendersonville last year. That sparked this acting bug that I didn't know I had. I did some acting in high school and one small show in college, but never had a part with major lines or solos. I was usually always in an ensemble, but now I've been getting some big roles. 
Right now, I'm playing Olive in the Hendersonville Theater's production of the 25th Annual Putnam County Spelling Bee. For someone who doesn't do a lot of spelling, I do a lot of spelling in this show. I'm absolutely loving it. We have a phenomenal cast! Our first performance was July 22nd, and we'll go for three weekends. 
What do you enjoy most about acting?
It's the one place I can be one-hundred percent myself. I feel like we tend to put on a bit of a mask day-to-day, but when I'm singing and acting onstage, I'm being totally myself. I might be portraying a character, but I'm finding a way to weave myself into it. That's been the amazing thing about Spelling Bee is we've all found a way to weave ourselves into each character. It's very personal, and we're all in love with this show. We're such a family, so just from that, you know it'll be phenomenal. 
People can expect a lot of laughs, and possibly some audience participation! We go for it. It's more of a PG-13 show, so I don't recommend little kids attend. It's very funny and is a really good time. Be ready for characters to come into the audience!
Thank you for all that you do for TIEC and beyond, Kailey! We couldn't do it without you.