Meet Favian Hernandez, our first spotlight of our Team Tryon Series! Favian joined Team Tryon full-time in 2015 and has played an integral role across the rings ever since, from Hunters and Jumpers to Eventing and Dressage and beyond.  His passion for the sport, kindness to others, contagious drive and positive attitude are just a few things that make him such a valuable member of Team Tryon.  Get to know Favian below!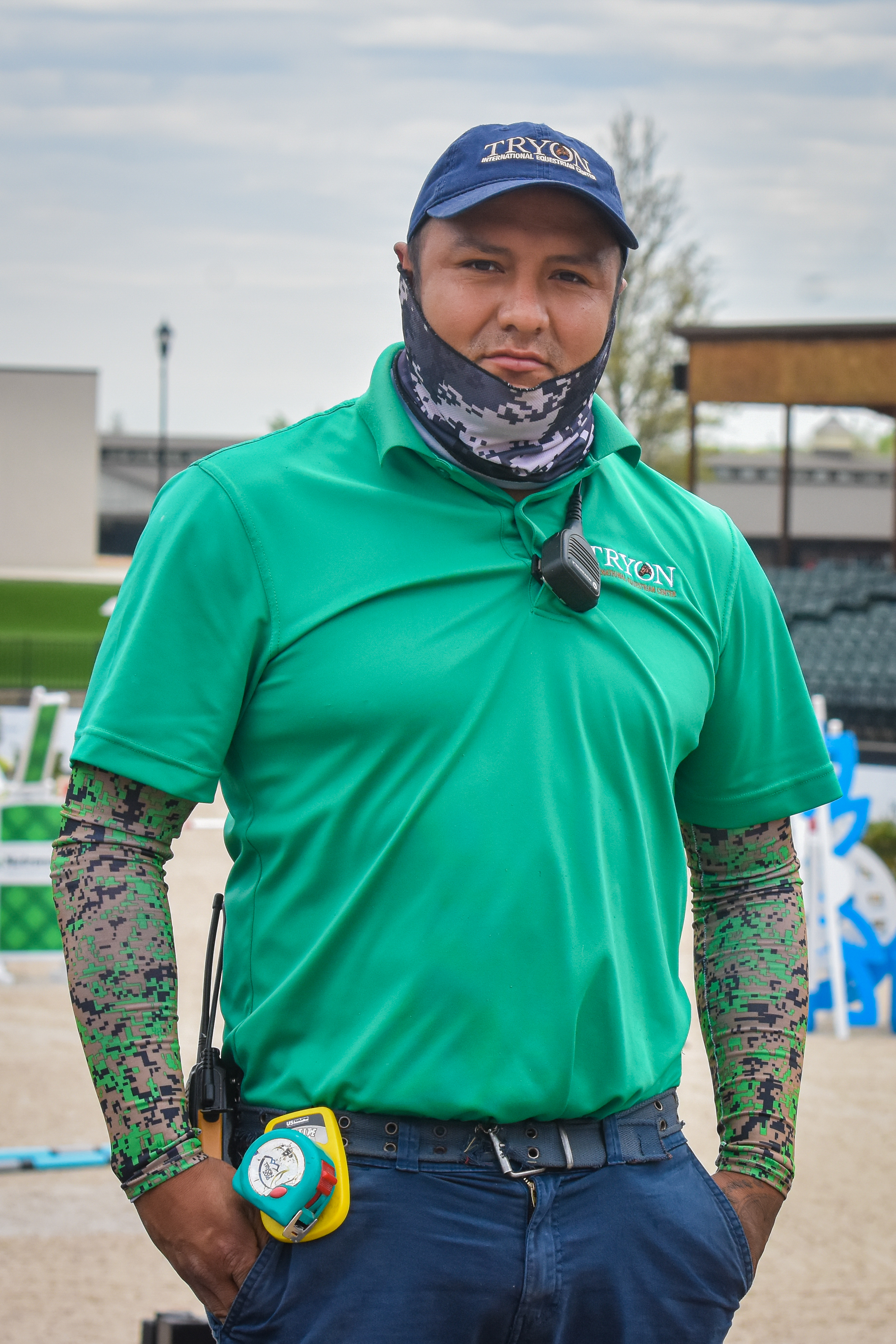 What is your role at TIEC?
I'm managing all of the crew guys to make sure we have everything the course designer needs. The course designer comes to me and I make sure the ring is ready to build. I do a little bit of everything, though. When we don't have Jumping, I do Dressage. I help wherever I can!
What do you enjoy most about your role?
I enjoy working with my friends. We all get along so well. Plus, I just love the sport. It's so cool to see such great riders and horses. You meet so many cool people! I just love this place. All of the guys are fantastic and I would be nothing without them.
Also, every Tuesday, I get to design the schooling courses. I really like that. One day, I want to be a course designer.
What's been a highlight for you at TIEC?
WEG! It was a challenge, but if was just unbelievable. It was a dream come true.
Thank you, Favian, for the magic you create at Tryon International Equestrian Center & Resort!