Meet Ellyn Cooley, our next spotlight as part of our Team Tryon Series! From a 25-year luxury retail career that included organizing photo shoots across the country, to leaving retirement to share her expertise with Tryon Resort, Ellyn is the brilliant mind behind the Unique Boutique, a one-of-a-kind shopping experience introduced to the venue last year. Ellyn's role in the local community, extensive experience in the retail industry, and contagious enthusiasm and kindness are just a few of the many reasons why we're so grateful to have her leading the growth of the Unique Boutique. From handmade jewelry and stunning leatherwork to beautiful home goods and so much more, Ellyn has sourced a wonderful collection of products produced by small and local businesses to offer at Tryon Resort. Continue reading to get to know Ellyn and learn more about her professional background, goals for the Unique Boutique, and more.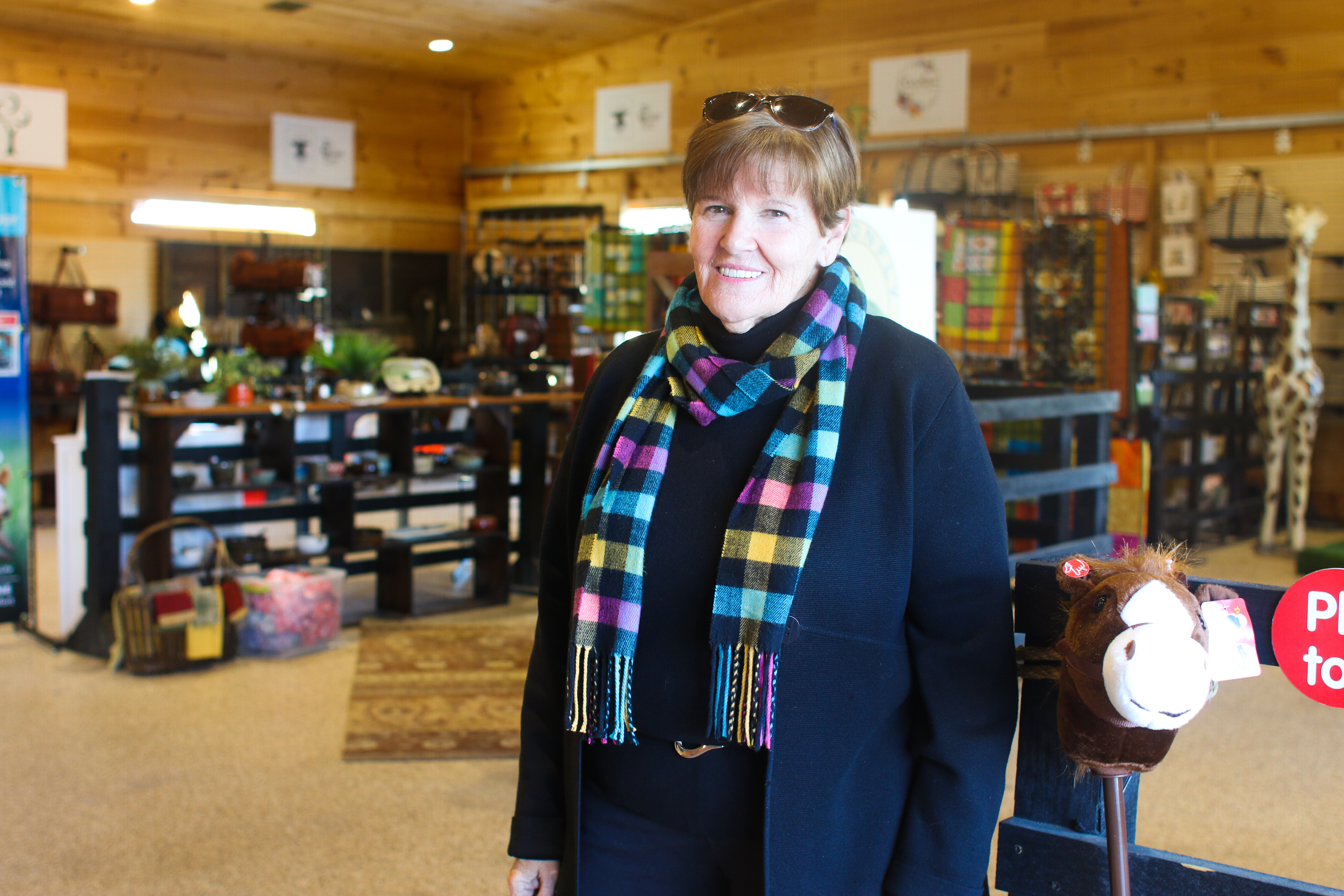 How did you get involved at Tryon Resort?
I worked with TIEC President Sharon Decker at Doncaster Tanner Companies for a long time, and I was the Chief Retail Officer and Head of Marketing for Doncaster for 20 something years. Sharon called me one day and said, 'How's retirement? Are you bored?' I said, 'Well, retirement is fine, but I am a little bored.' She said, 'Could you do me a favor? I have a space. Would you take a look at it and tell me what to do?' I came out, walked in, and looked around, and I said, '4,000 square feet?' She asked how I knew, and I said that I've been in a lot of stores! I told her she wouldn't find a single retailer and suggested that she create a sort of a co-op along the lines of Black Lion in Charlotte and places like that. It would give vendors an opportunity to have a storefront, and give us an opportunity to drive traffic for something that's needed here. It could create a shopping experience that's unlike anything in the area. If you're a local around here, you know there's not a lot of shopping. Plus, this would not be all equine-driven. We wanted to cater to the resort as opposed to simply the horses. So, that's how it came about! It just sort of started coming together.
Our goal was to keep it open and create an inviting ambiance so that when you came in, you didn't feel pressured. I didn't want walls because they make people commit to going inside. People can really browse here. We also wanted to find vendors that were compatible, but yet prevent too much overlap. The goal was that everyone's successful. We could have 10 Jewelry vendors in here, but then nobody would be successful. So, if we have a nice mix, then we're going to have everybody be successful. It becomes a win-win. So, that's pretty much what we did!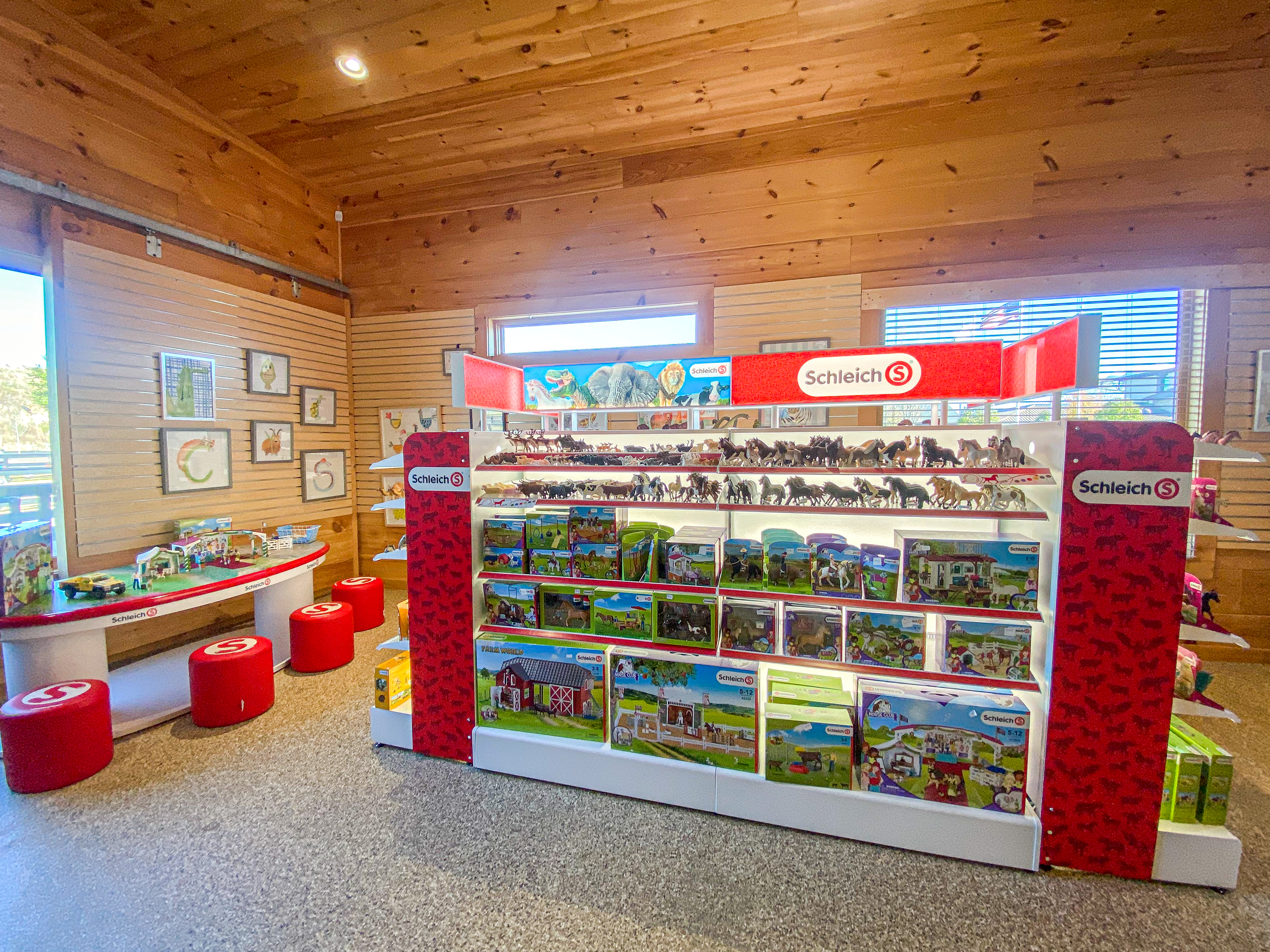 What's been a highlight for you so far?
As long as I've been working in the workforce, it's the creative freedom. Sharon didn't say, 'Oh, you have to do this!' No one's asked me why I picked a certain vendor. It's allowed me to create relationships with vendors and find the right products. Our goal was also to have staff that ask our vendors about their backstory, bullet points, and what they want us to know about their products. Then, if somebody has a question, we understand the products. We want to help artisans make a living on their craft, so we take ownership of being stewards of their product. 
Also, I have such wonderful people working with me. I hear all these people say, 'Oh, it's hard to find people.' We have such great gals who work here! They make it so easy for me. People tell me they have the best experiences here and the team is so nice and knowledgeable. We have a nice mix of people that bring something for every person that comes in here. I've never met a stranger here. It's amazing.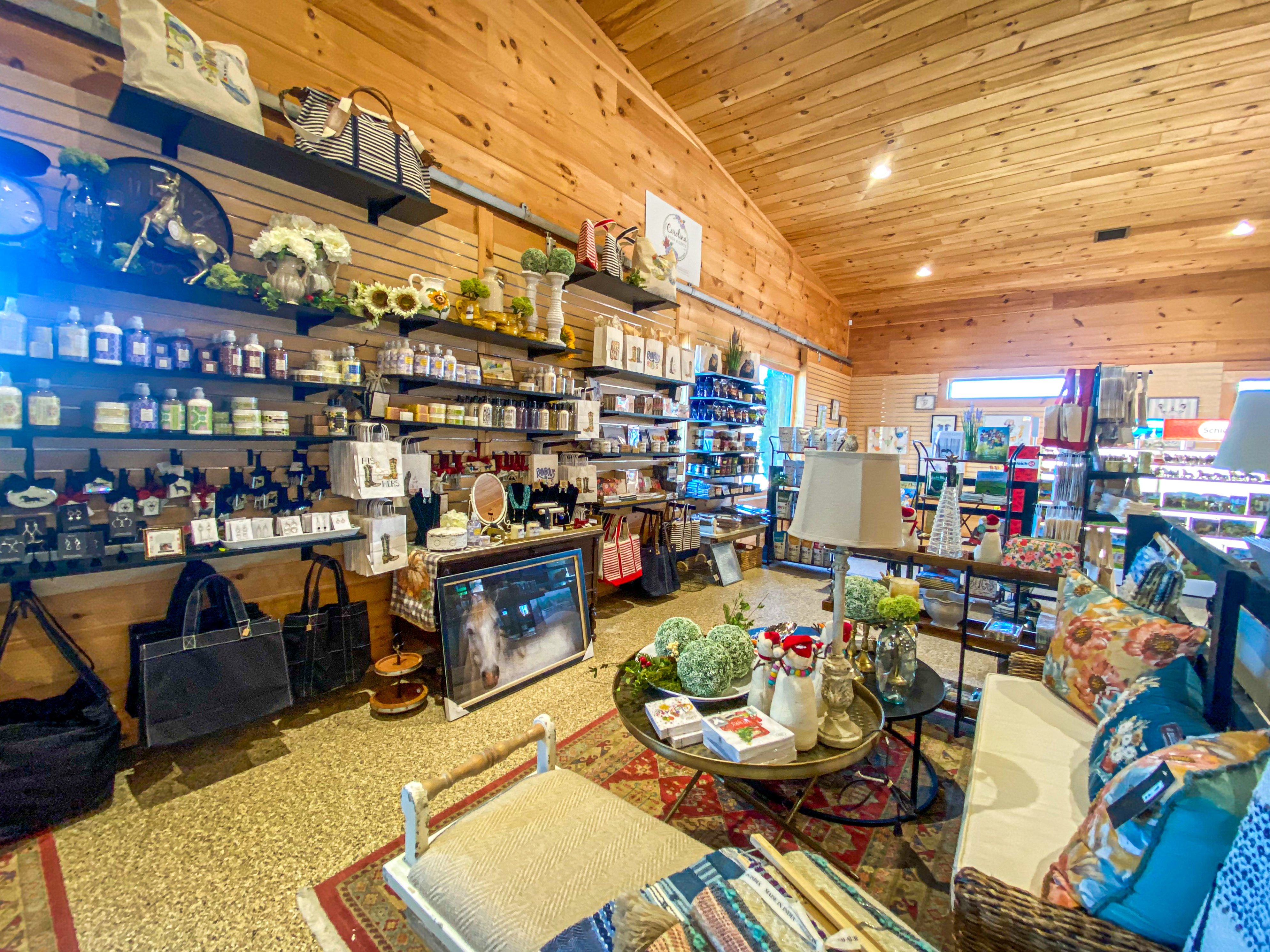 What is your professional background?
I was with Doncaster for 25 years. I started out as their Director of Stores with the goal of being their first female vice president. A year later, I was made the first female vice president there. And then I said, 'I think I'm going to run retail.' At one point, I had 36 stores. At the end of the season, I would buy the excess product and fabric from Doncaster. If we wanted a Tanner label, I would go in, find an existing pattern we had that worked with a fabric of the same properties, and then create new things. When we made those, there were no more than 50 ever made. Being a retailer, the exciting thing was that we had a 74% sale rate on that. We had very few markdowns.
I also worked with the design team in New York a lot. I worked with the designers, offered input, did selection for catalogs, and things like that. We had major photoshoots with some amazing photographers, such as Lorenzo Brandolini who does Vogue. He was one of our photographers for a long time. We'd select sites from California to The Hamptons to wherever to do our photoshoots. The fashion shows were the highlight of the year. It'd be a full-on runway with 20 New York models. It was awesome!
Where are you from?
I was born and raised in Charlotte. My husband was in the military, and we moved 21 times all around the world. My husband got out of the military and I was offered a job at this company [IB Diffusion]. They asked, 'Where do you want to live?' I told them Hilton Head. So I was East Coast Director of Stores and then Tanner contacted me and said, 'So, what are you doing?' I came to talk to them and the rest was history!
I've been in Rutherfordton for about 20 years. When we were in the military, we were stationed in Brunswick, Maine. I was an unusual officer's wife as I always had a job. I opened a store for Tanner in Freeport, Maine, and was with them for about a year. Then, we moved to Virginia. Tanner had a store there, so I helped them out some while I worked in another company. They later called me and said, 'We've been keeping up with you. Would you come and talk? We have a Director of Stores position.' I drove up and interviewed and I said, 'Yeah, it's getting back home!' I jokingly say that they hired me because I knew where Rutherfordton was.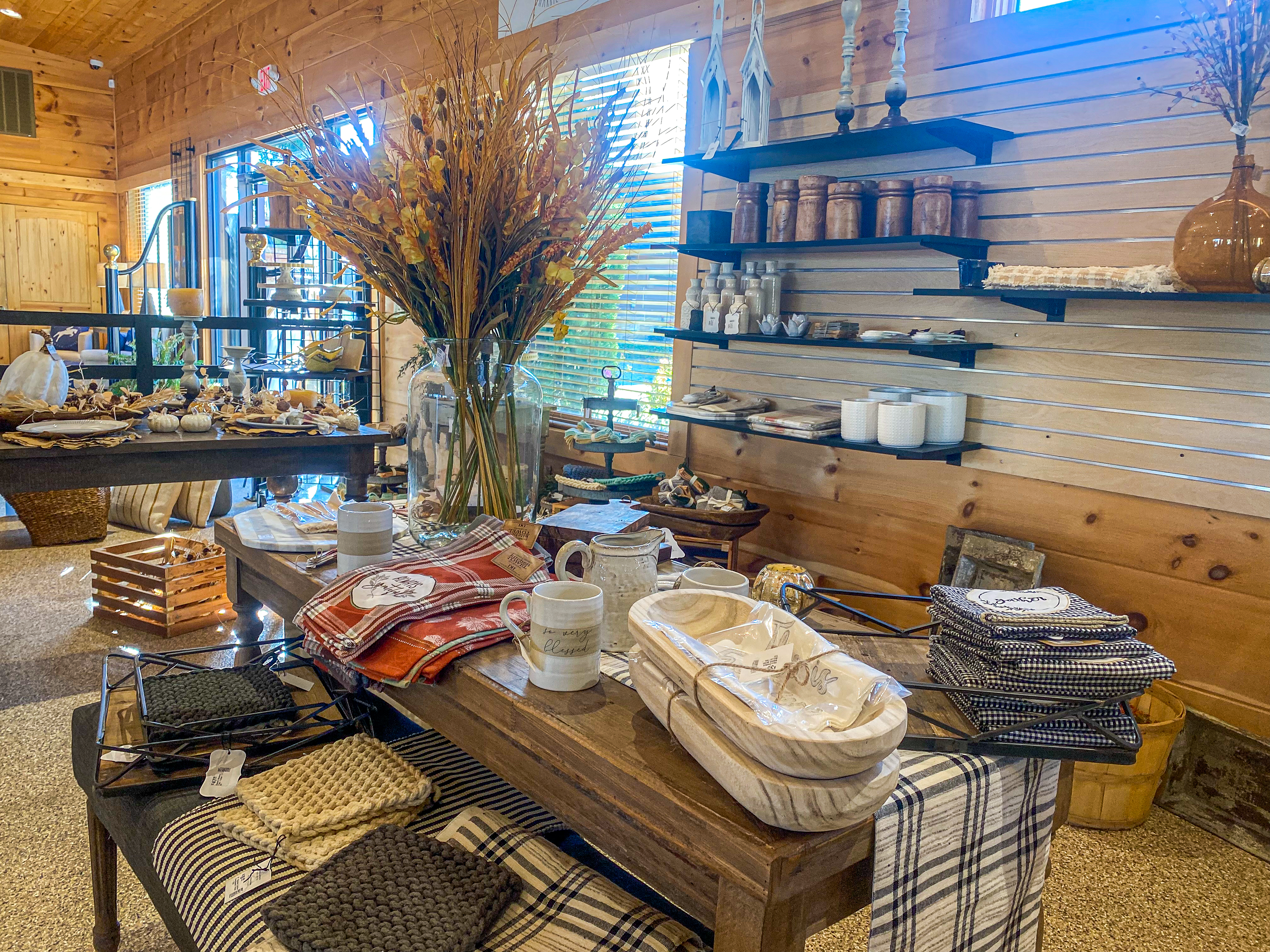 Being a local, how has it been watching Tryon Resort grow?
It's been really interesting. When it first started out, I remember driving by thinking, 'Oh my goodness!' I will be the first to admit that I am not a horse person. I love everything about them – I love their smell, the sounds and everything, but I am not a rider. Someone said, 'Oh, that's the equestrian center!' I thought, 'Really?' I would come out here some, but just didn't understand the scope of it. Honestly, until Sharon talked to me, I didn't spend a ton of time out here. I just thought, 'Wow. That's another world.' It's like its own city.
As I like to tell people when they come out here, we're in the middle of nowhere in the center of everything. You're an hour from Greenville, an hour from Asheville, and an hour and a half from Charlotte. You have the mountains, and you have the beach three hours away from here. It doesn't get any better than this! 
Thank you for all that you do, Ellyn! We can't wait to see all that you continue to create at the Unique Boutique.