Meet this week's rider (and trainer!) spotlight, Amelia Nowicki! Amelia is a professional athlete and a full-time trainer based in the Inman area, local to Tryon. Read below to learn about how she found her way to the sport, how she balances her busy lifestyle, her horses, what made her move to the region, and more.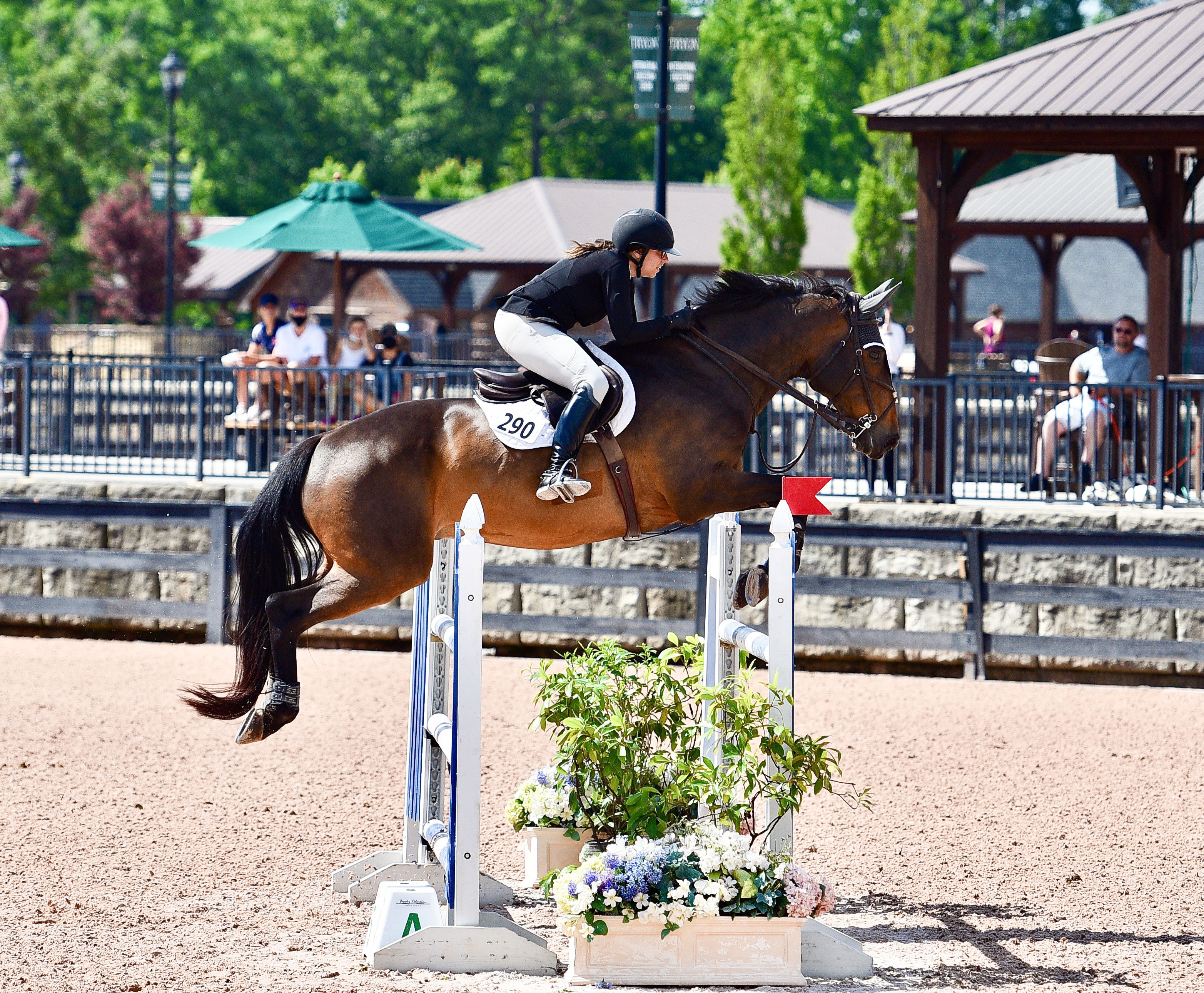 How did you get into the sport?
Ever since I was a kid, all I talked about was horses. My parents don't know how I found out what a horse was, but they were all I could talk about. I begged for riding lessons and started out doing western. I eventually moved to English because a friend was moving to a Hunter/Jumper barn. It just took off from there! I got my first pony, Bear, when I was in middle school. He didn't know anything, so we kind of learned together. He was five years old when we got him and he had just been broke a few weeks earlier. He's an old soul and such a sweet guy, so luckily he was very forgiving.
What made you decide to become a trainer?
I always had training in mind. Having an inside desk kind of job would never work with my personality. I really like to be outdoors and I just love animals. My mom was a teacher, so I think I get some of it from her as well. Seeing my horses progress is very rewarding. They're just as much my students as the people are. I have seven horses and one just born, with now eighteen in total here at the barn. Some of them are clients' horses and some are mine. I also have the Converse College equestrian team here.
How do you balance coaching and riding?
It's definitely difficult, as there are always a lot of balls in the air. Being very organized keeps everything where and when it needs to be. I have a great support team with me. My grooms are fantastic and my mom is a huge help for me, especially on the business side of things. One of my clients helps me a ton with the team as well. It's really a group effort!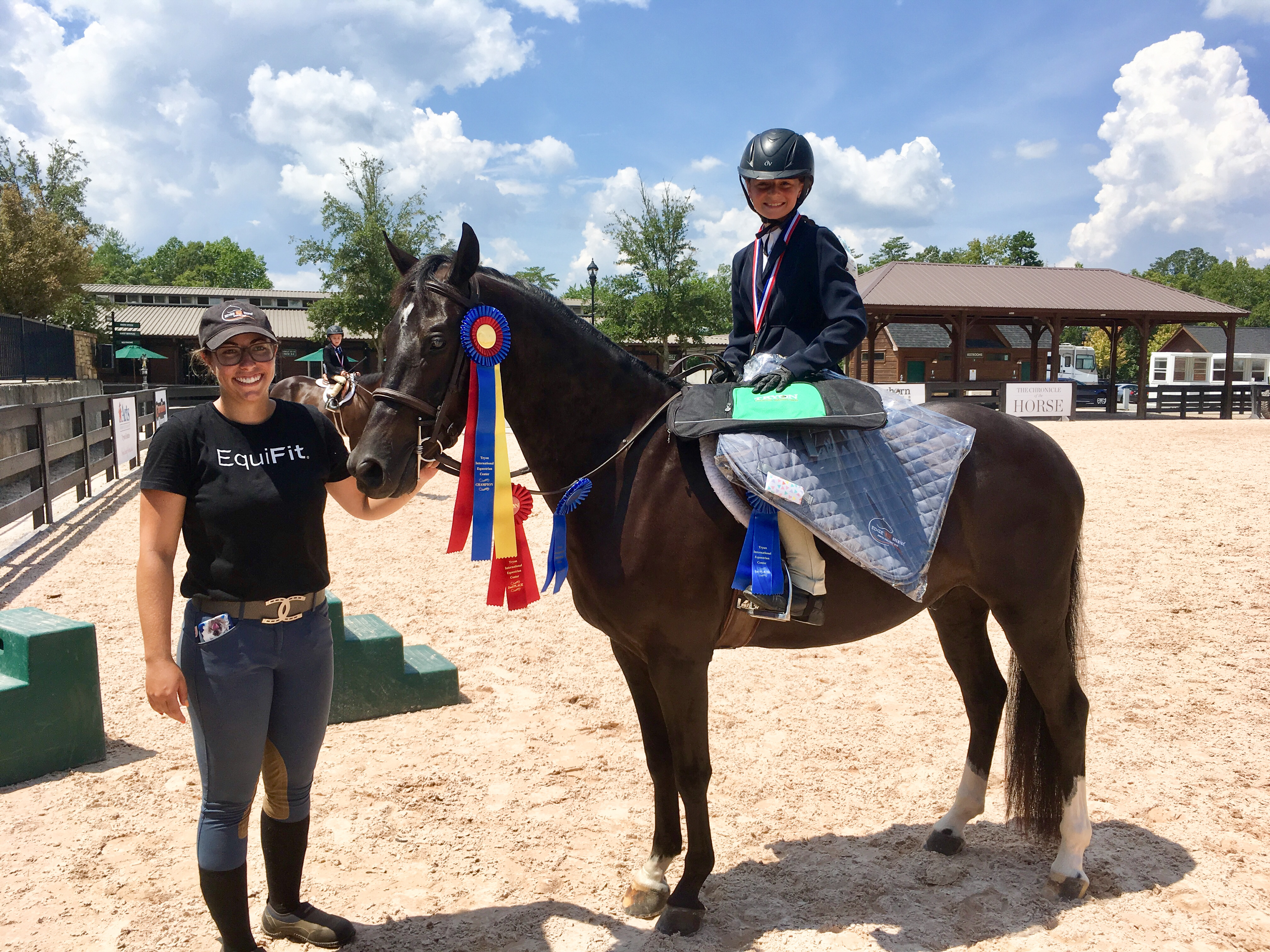 As a young professional, what made you choose the Tryon area?
I grew up coming to Tryon for shows. I always enjoyed the Tryon area. I loved the small towns, restaurants, and overall atmosphere of the area. Once the Tryon International Equestrian Center opened up, it was a done deal. I was graduating from college at the time, so it was just perfect timing. 
What does your average day look like?
Every day is different, depending on how many lessons I have to teach or how many horses I have to ride. It can be somewhere between teaching maybe three to twelve people a day. Sometimes I just ride my horse, and other times I'll ride clients' horses as well. I always have a few meetings every month at the school for the coaches. Luckily, one of the benefits of Zoom becoming a huge thing is I've been able to Zoom into a lot of meetings. I've Zoomed in while on my horse a few times! It's actually been a bright side of COVID.
Tell us about your horses!
The show horse that I have, Daredevil, will be nineteen this year. Most people are shocked to hear that because he's still very fiery and enjoys his job. He's pretty lazy at home, and people don't expect him to be after seeing him show. He's very high maintenance in the barn. He has to eat five times a day. He gets breakfast, brunch, lunch, dinner, and then he eats again at 10pm when I come to do night-check. We had a lot of health scares the first year that I had him. Tryon Equine Hospital was a lifesaver with him. Dr. Emily kept us away from the surgery table and has worked with me to find the perfect schedule for him. He's been thriving ever since then. He's been competing in the 1.20m open classes and we've done some Mini Prix [classes]. He loves it! He has no plans of slowing down any time soon. The Oliver family actually gifted him to me. Kim and Christian have been instrumental in helping my career as a young professional. I owe them everything. They're a wonderful family. 
My other horse, Zuri, is currently a broodmare. She's due in a few days (gave birth to a beautiful filly 3.26!). She's bred to Carrasca Z who's owned by Taylor Flurry. She's a very good friend of mine, and her head groom is one of my very best friends. We're very excited! I also still have my first pony, Bear. He'll never leave. He has a fan club list that's a mile long with fans all over the country at this point. He's very, very special. I have a couple of other horses that I use for my equestrian team as well, as well as two mini horses I rescued. One of them is about twenty-five, and the other one is her foal who was about eight months old when I got them. She came from a puppy mill type of situation and had somewhere between eight and ten foals in her life. She now has a lot of health issues, but we've gotten her on the right track. The baby will be five this year.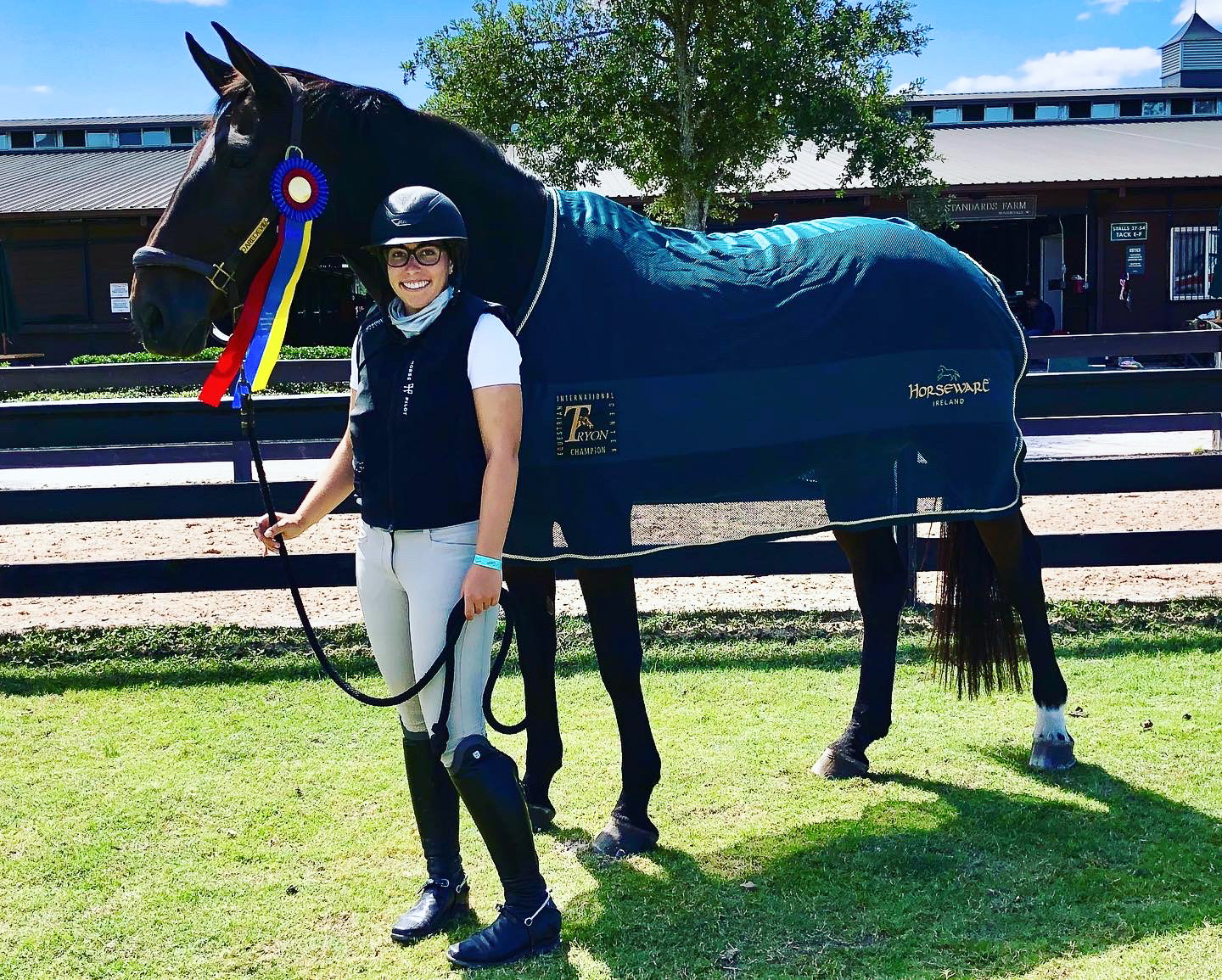 What are your personal goals?
I would like to continue moving up to the 1.30m jumpers. At some point, adding a second jumper would be great. In the long run, I'd like to get to the Grand Prix level. I work with Kelly Kocher at the horse shows. He knew Daredevil before I had him, which is awesome. 
What is your greatest accomplishment?
I would say probably my business in general. When I moved up here, I didn't know anyone and I had never done this before. Now I have a full barn and we go to horse shows almost every weekend. The business has grown quite a lot in a short time. 
What's your advice for upcoming riders? 
Work hard! If you really want to do it, you need to do all aspects of it. It's not enough to just ride. You need to know how to take care of the horses that you're sitting on. I think everyone should take the time to be a groom. It gives you a lot of appreciation for what grooms do – how hard they work, how big of a part of our system they are – and it shows you more behind-the-scenes. 
How have you enjoyed competing at TIEC?
I love that you can go on the property and you don't have to leave. There's plenty of things to watch and do. I love that it's become a hub for a lot of people, so I get to see a lot of friends that come into town from out of state. Getting to see them and all be in the same place is amazing!
Thanks for chatting with us, Amelia! We look forward to cheering you and your students on this year at TIEC.