Say hello to Will Coleman, our next rider spotlight! With a long list of international accomplishments on the Eventing scene, this athlete needs no introduction. Will has competed with us many times, establishing quite the fanbase at TIEC. We met with Will during the Blue Ridge Horse Trials Presented by EquiSafe Global to hear about his experience during the thrilling event, as well as his plans for the upcoming MARS Tryon International Three-Day Event hosted at TIEC November 12th-15th. Will was also featured in our Behind the Barn Series Presented by MD Barnmaster, where we heard about his ideal barn design, barn essentials, how he creates a home away from home at shows, and more! Continue reading to learn more.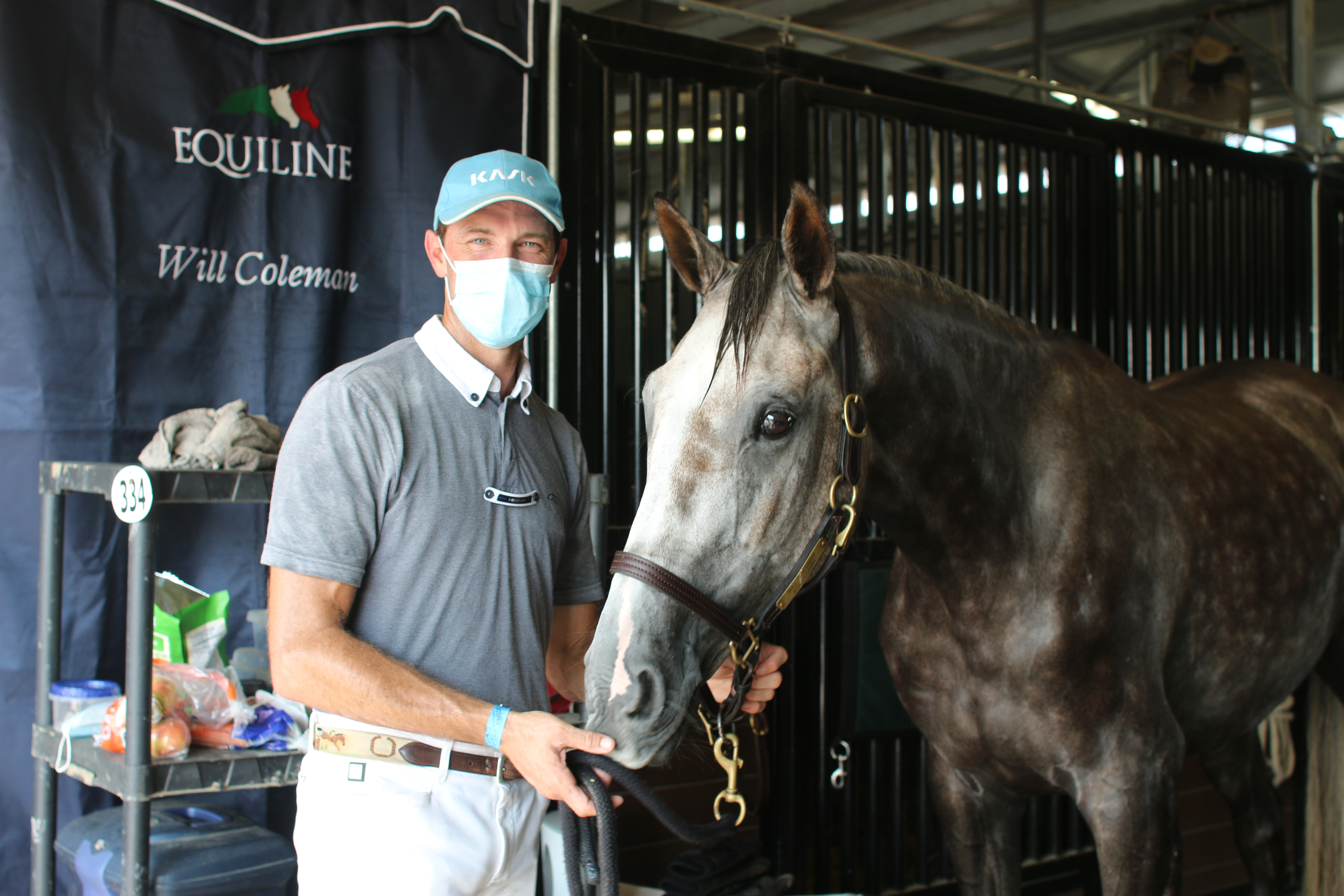 Which horses did you bring with you this weekend?
I brought a crew of younger horses here this weekend. I brought two younger four-star horses that are looking to come here in November. They had never been here before, so I wanted them to see the venue and get to know it a little bit. After those two, I have a five-year-old horse who just did the Young Event Horse class, which was excellent. I also have two Intermediate horses, one of which is a horse for me who's owned by Hyperian Stud. It's a lovely eight-year-old horse who I think has a really bright future. He's also never been here, so I really wanted to bring him to Tryon and let him see the venue because I definitely think he'll be coming back here in the future.
How was your quarantine experience?
There were pluses and minuses. It was nice to not be packing up the truck every week to go somewhere. I have a young daughter, so it was nice to be home and just train the horses and really concentrate on them in a very natural and developmental way. We didn't have to be so competitively driven. After a while though, that got kind of boring, so now we're all just so happy to be able to come back out and do what we love. I know that my competitive juices have been reenergized by being back out at some of our lovely venues and events. It's been fun! I'm just hoping it can continue. We're all doing our part.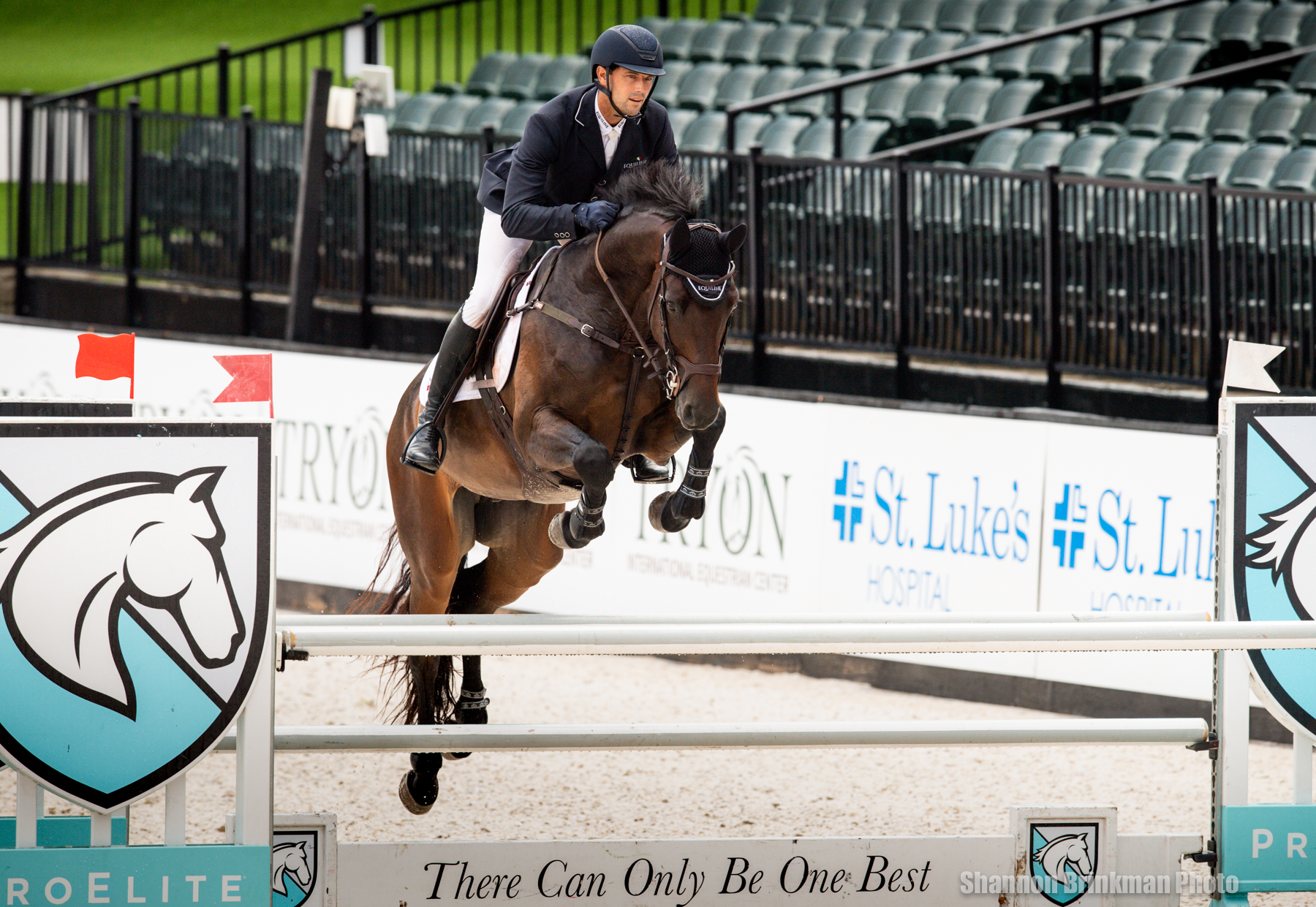 What are your upcoming competition plans?
The big thing on our calendar is coming back here in November. We're very grateful to Tryon for stepping up to host these events. It's very important for obviously qualifying horses for five-stars down the road, but even just developing some of the young ones. It's the last big one that we've got, so fingers crossed that it holds. We're looking forward to coming back!
What do you enjoy about Eventing at TIEC?
I've been here a bunch. I think the cross-country here always makes it feel like a major championship. It's over there on the [Tryon 2018] WEG course, there's beautiful jumps, and Mark Phillips is obviously one of the best designers in our sport. It always has a big-time feel, even for our younger horses going lower levels over there. It's just a great experience for them. It's good to put them in that kind of environment so that hopefully one day, when they're on the big stage, they're not overwhelmed. There aren't many facilities like this anywhere in the world. It's kind of the field of dreams! It has everything with the barns and the rings, and now I feel like they've added some very horse-friendly features with hacking, cross-country schooling, and galloping, which is obviously very attractive for the Event horses. We just hope it's here for a long time and we get to keep bringing the horses here. It offers a lot to people who are competing and training horses professionally, as well as the juniors and amateurs.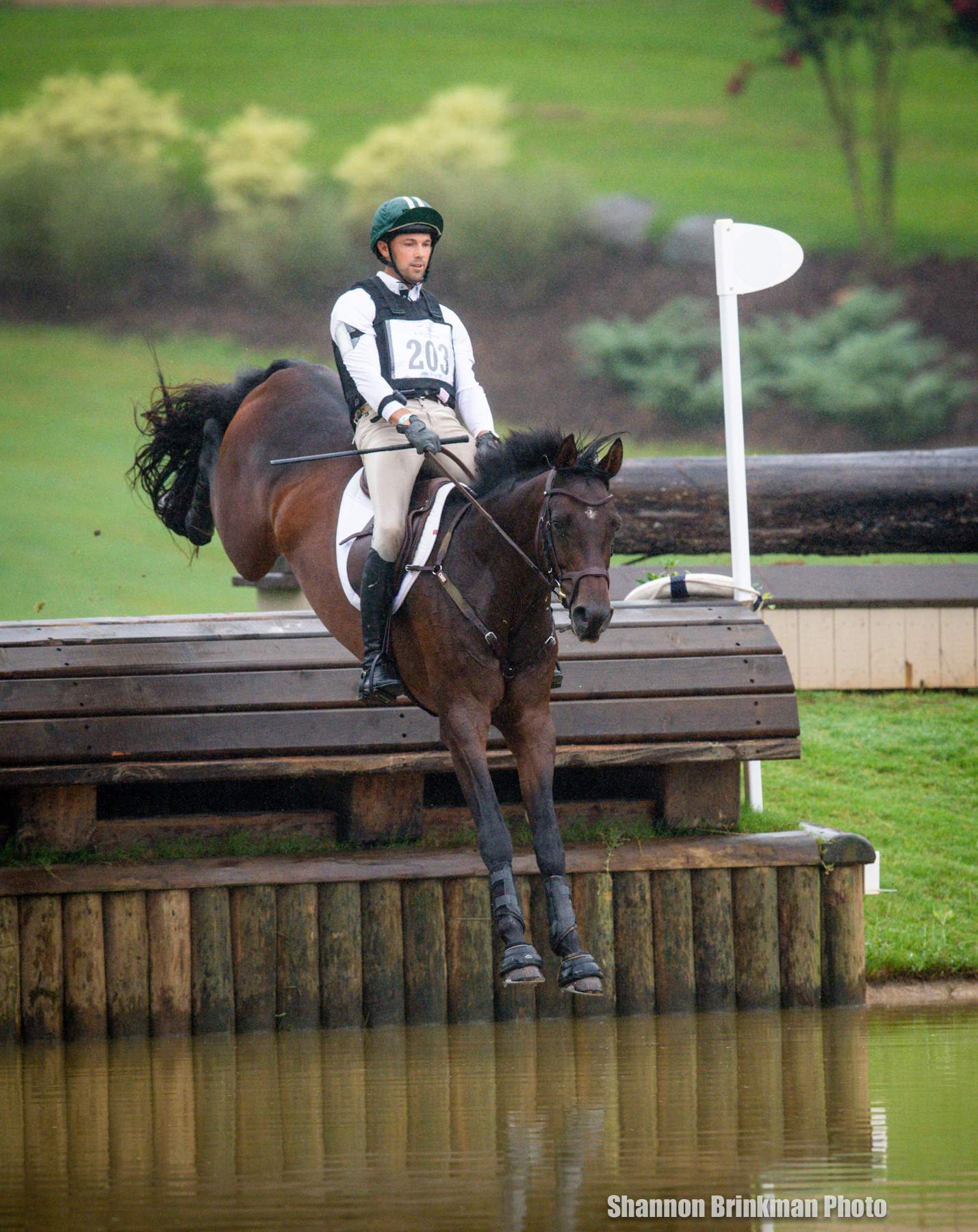 What's your favorite barn memory?
There's a lot of memories! Most of my life has been spent in the barn. I grew up in a really horsey family, so as kids, we were always in the barn and riding ponies. There wasn't much structure early on. We'd just get on and go. We developed a real appreciation for horses and the countryside. The barn is where we'd go to tap into all of that. I don't have many memories that don't have a barn in it!
What are three of your barn necessities?
Good grooming stall, a well laid out feed room, and an extra large tack room!
What's most important in a barn design?
Efficiency wise, a center aisle or cross-shaped barn with doors on either side so that you can get the ventilation and there's still a central area. You can still access all of the horses somewhat efficiently. Courtyard barns are lovely, but they're not all that efficient for professional yards with people who want to look at horses and be able to see them constantly. It's nice to be able to get to each and every horse relatively easily. I like to look at the horses a lot. I'm constantly walking by their stalls. That's probably my preference!
How do you create a home away from home environment at shows?
I don't know if you can necessarily recreate their environment at shows. I think it's more how you handle your horses. We're blessed to have some really good horse people working for us. We really want the horses handled correctly and appropriately. That's how we try to do it. You can't recreate a home, but you can treat the horses just the same. 
We loved catching up with you, Will, and can't wait to welcome you back in just a couple of weeks for the MARS Tryon International Three-Day Event!
Since TIEC is closed to spectators, join our volunteer team for a front-row seat to the thrilling Eventing action! Click here to learn more.