Meet our next Rider Spotlight, Pilar Ojeda! We caught up with Pilar during the 2021 Tryon Fall Series. The talented North Carolina local is climbing up the sport in all three rings with her two horses, Johnny and Leffe. Continue reading to learn about her horses, how she found her way into the sport, her upcoming goals, and more!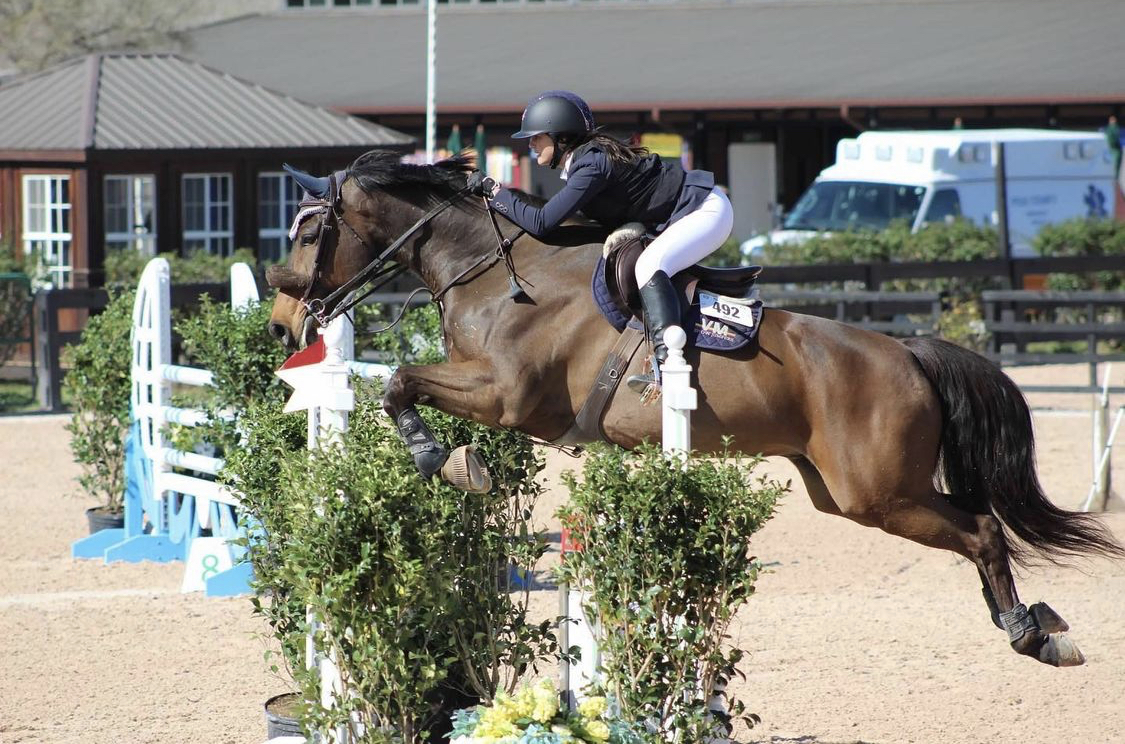 Tell us about your horses!
I have a Jumper named Johnny. He's the one I've had the longest, almost four years now. We started in the .80[m] and have now moved up to the 1.20[m] and the low juniors! We're really connected. He's my favorite! I also have Leffe who's more of a prospect for the Hunters and Equitation. I got him when he was two and he's five now. I'm hoping to get him in the Equitation and Hunters next year. 
How did you get into the sport? 
I lived in Florida, and about four years ago we moved to North Carolina. We were in a neighborhood in Florida, then we moved out to a property and my mom was like, 'We have to get horses!' When I was five, I started doing some lessons. I got a little pony that I did the 2ft Hunters with and worked my way up. I had a Thoroughbred, too, and we did 2'6 for a while, and then 3ft.
What led you to the Jumpers?
I had started in the Hunters, but when I got Johnny, it opened the jumpers for me. Once I started doing the Jumpers with him, I ended up loving it over the Hunter ring. Since then, I've had the most fun there. My goal is to make it to the Grand Prix level!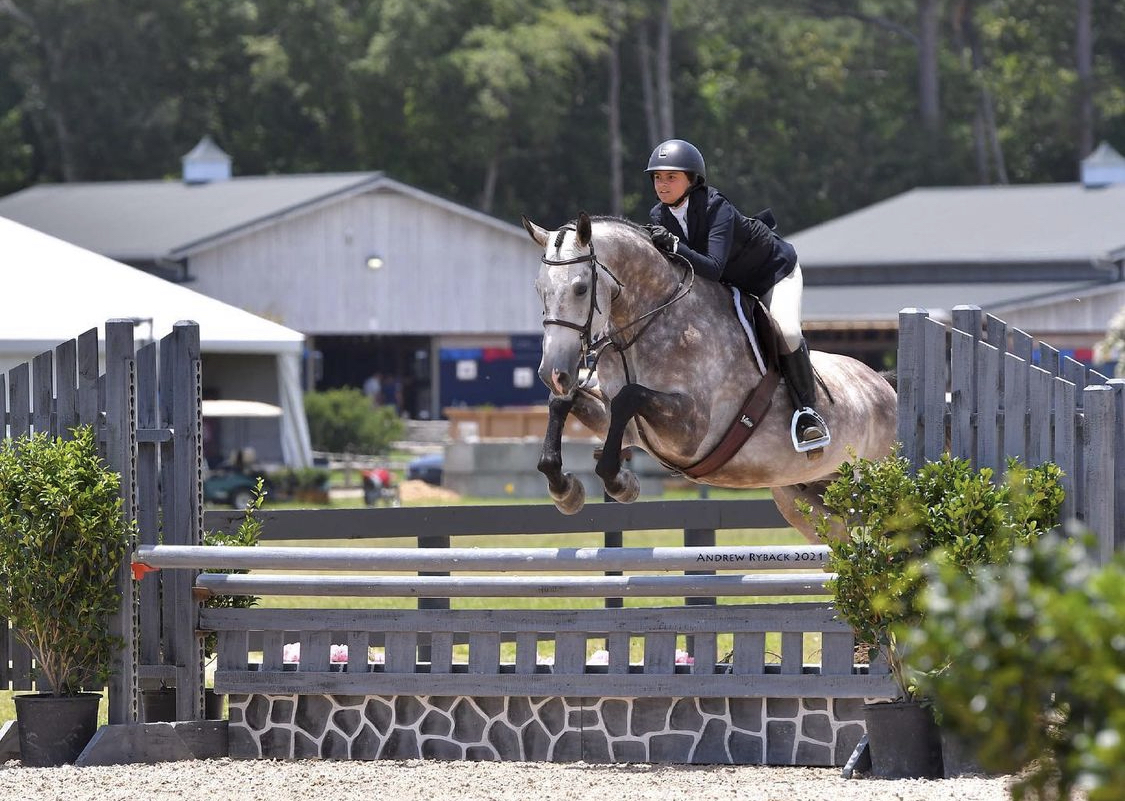 What has been your biggest accomplishment so far in the Jumpers?
The Zone Championship that we just had! My team was first in the Children's Jumpers and then I got third individual. It was so much fun!
What goals would you like to accomplish within the next year?
I just hope to keep moving up with Johnny and eventually do the mediums. I would really like for Leffe to start getting into the Equitation more, qualify him for finals, and just get him out there.
What is your favorite part about competing at Tryon?
I've been competing there since I had my pony in the 2ft. My horses seem to like it a lot and the rings are always nice. I always compete the best there!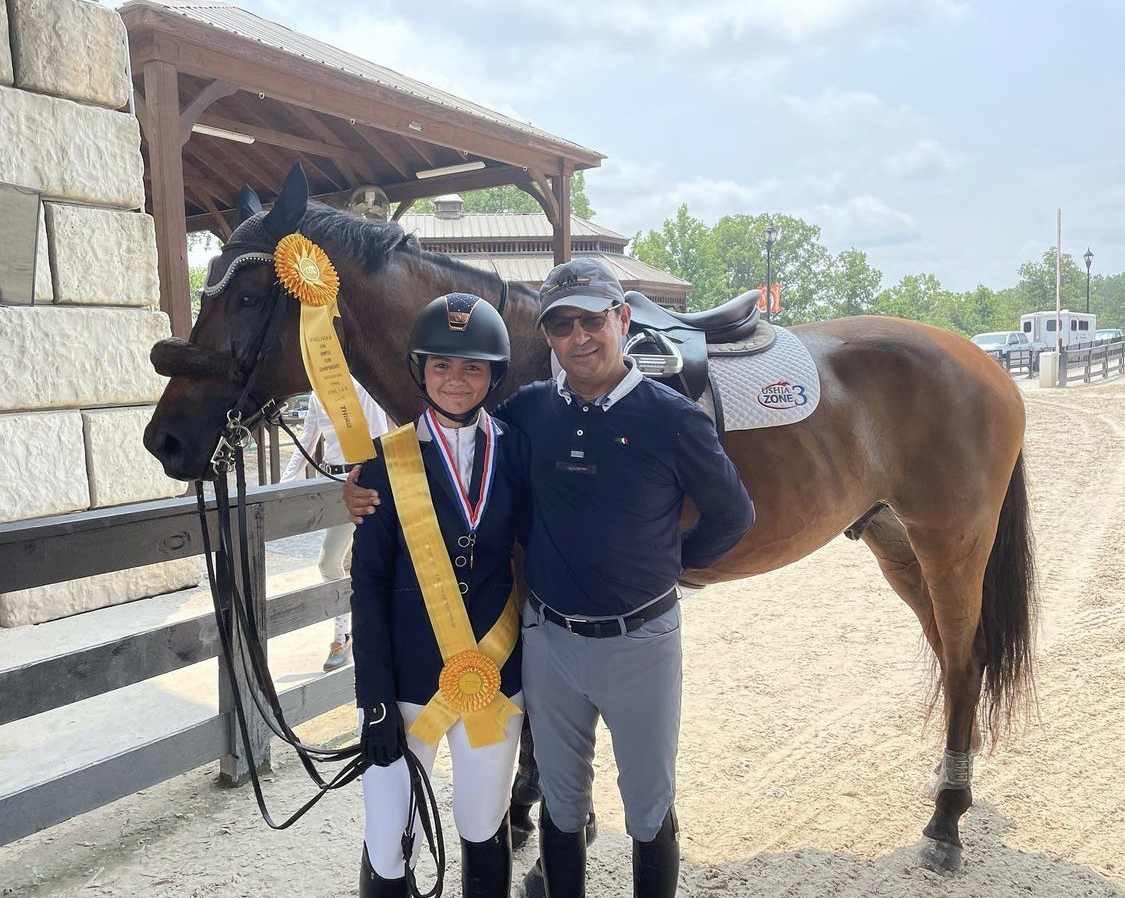 Thanks so much for chatting with us, Pilar! We hope to see you and your horses back at TIEC soon.