Meet our next TIEC Rider Spotlight, Morgan Fogarty! Horses have played a role in Morgan's life since she was seven years old, and she's now an avid Eventing athlete at LH Equestrian with two horses of her own. Beyond the show ring, you can see Morgan on the Emmy-award-winning WCCB News @ 10 in Charlotte, NC. Her incredible research skills and raw talent in front of the camera are just a couple of things that make her the phenomenal and decorated host and moderator that she is! If you haven't already, be sure to tune in.
Morgan joined us for the first-ever Tryon One-Day Unrecognized Event last weekend where she and her horse, Macaroni, earned the  blue ribbon in the Open Starter division! We loved watching them showcase their skills on the White Oak Cross-Country Course and can't wait to welcome them back for the Tryon Fall Horse Trials coming up on September 17-18, 2022. Continue reading to get to know Morgan!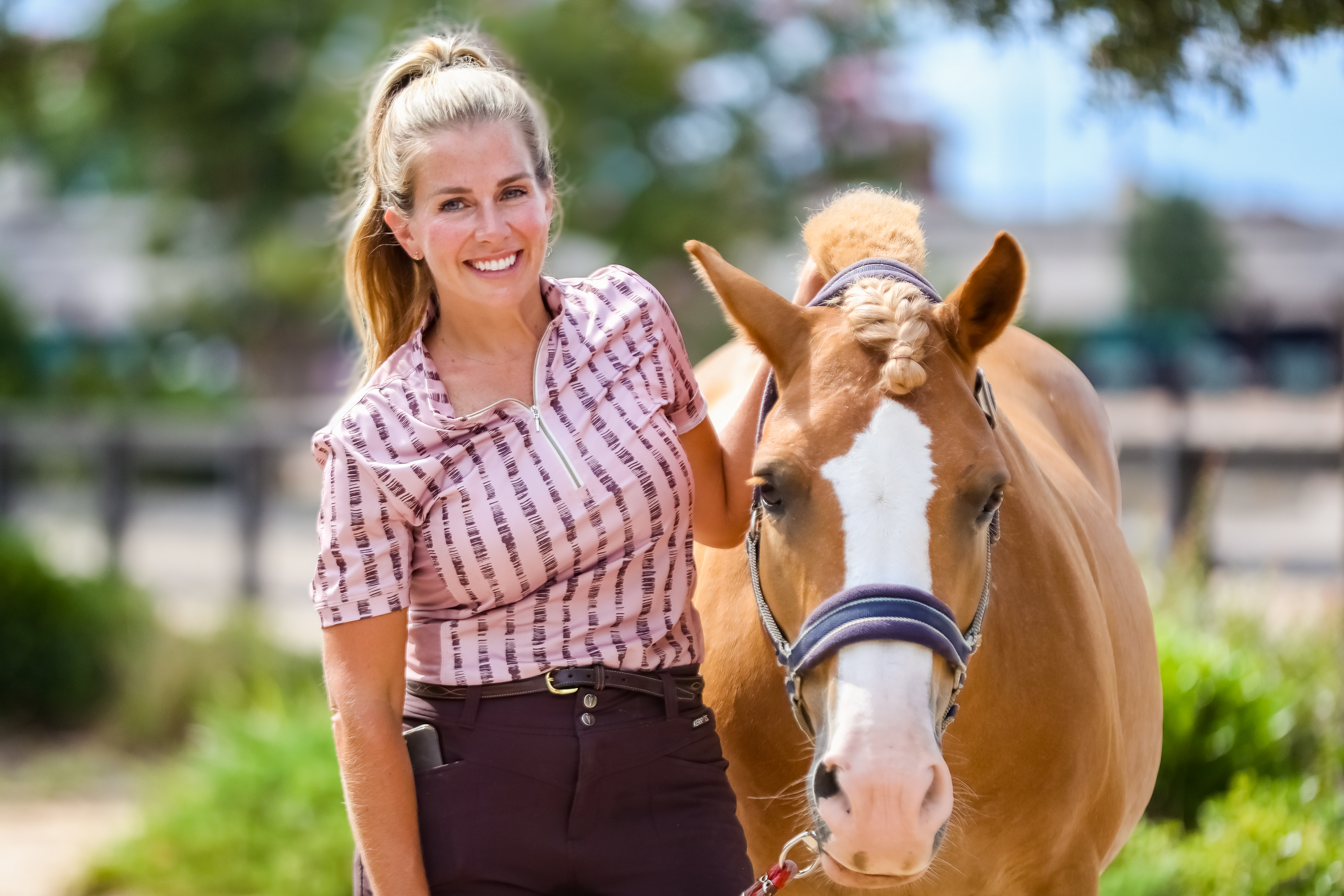 What is your background in equestrian sport?
I started riding when I was seven. I did Hunters and Jumpers, then took my horses with me through college at Penn State. It was really fun, but as soon as I graduated, my parents said, 'Go get a job!' My horses went home, and then I actually got out of horses for probably 15 years so I could start my career, have kids, and get married. When my son was six, he said he wanted to take horseback riding lessons. I was like, 'Yes!' It was a dream come true moment.
Does your son still ride, too?
He's left the horse world and is back to mountain biking, video games, and all of that stuff. Tryon is the only venue he'll come to! He loves Saturday Night Lights, going to Roger's Diner in the morning to get breakfast, riding the bucking horse and carousel – it's just great for families. It's the same for my husband who likes horses, but not the riding part. He gets such a kick out of coming here.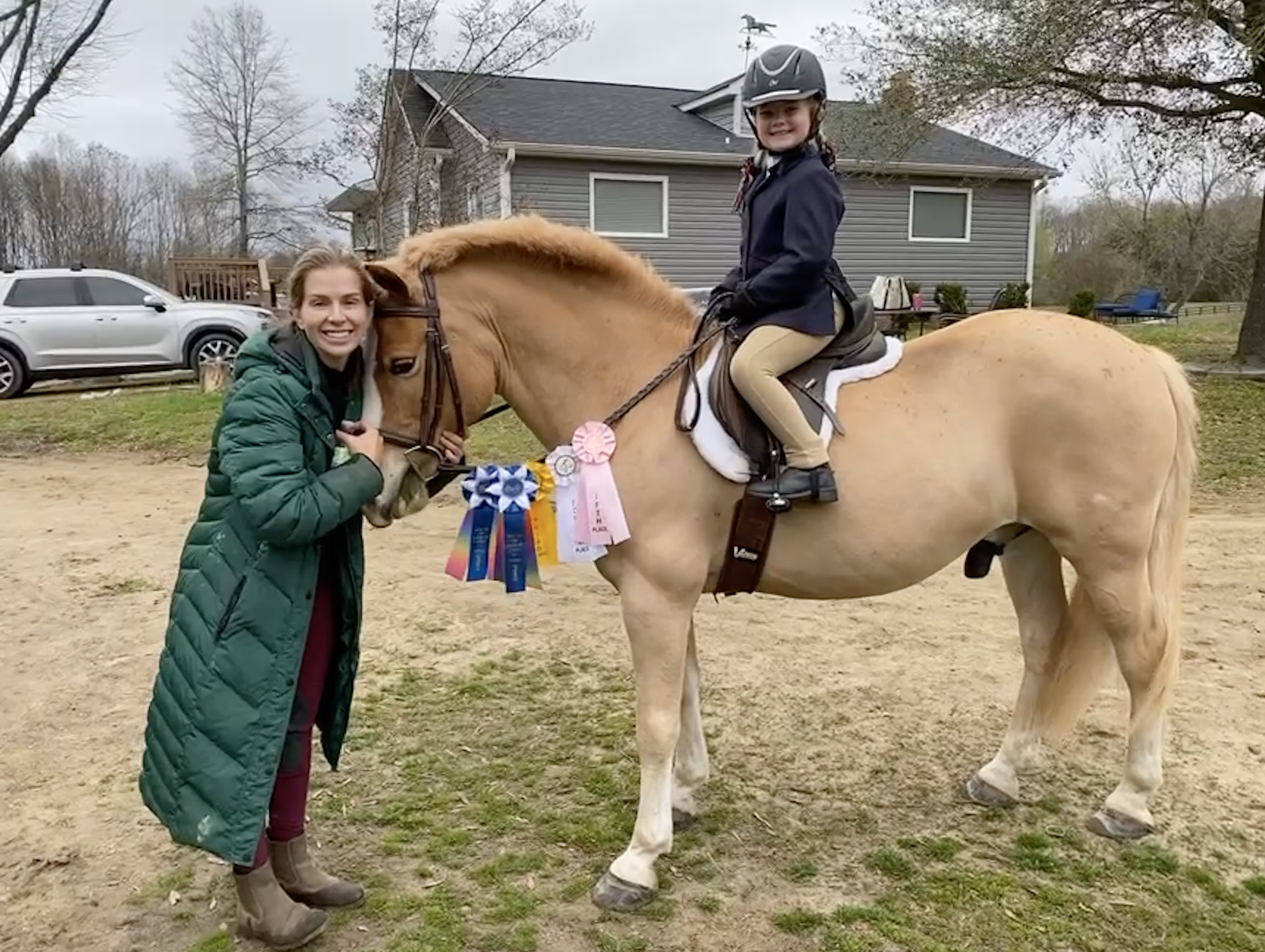 What's it like sharing a love for horses with your daughter?
It's so fun! I think about it every time we leave for a horse show, and even when we leave for the barn at home. It's so fun to be able to share it with her and take her with me. She's a barn kid through and through. She loves grooming, being around the horses and the barn, watching people ride and, of course, riding. She's been around horses since she was three and she loves all of it. Right now, she's doing a bit of Hunter/Jumper, but still learning. She's been to a couple of Hunter/Jumper schooling shows and has just started to canter. She's figuring it all out.
Tell us more about your horses!
At some point, my husband said we should get a horse, so we got Macaroni. He's so cute! He was originally for my kids, but we realized he was a bit more forward than what they might be ready for at that time. We were planning to sell him, so I started riding him to get him going. I fell in love, so we decided not to sell him. Macaroni is my dude, and now I'm riding him with the intention of turning him over to my daughter.
I also have an off-the-track Thoroughbred named Saint who's wonderful. I got him as a three-year-old and he's five now. He's fantastic! I primarily compete with him, but because it's a schooling show and everything is at a smaller height, Mac and I are showing this weekend.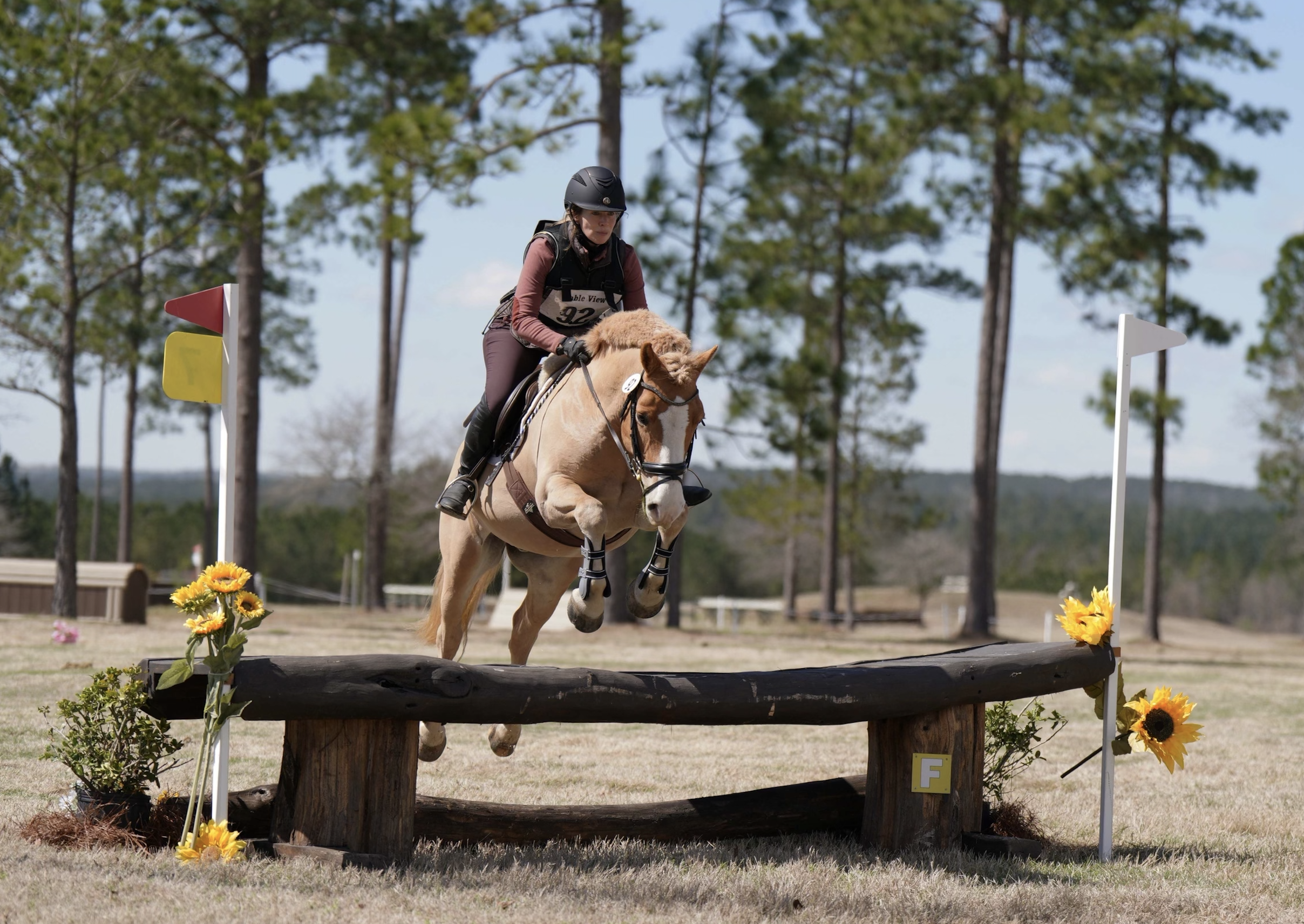 What sparked your interest in Eventing?
Initially, I wanted to work on my Dressage. Then, as I got my feet back underneath me in the horse world, I decided to do some jumping. I found my trainer, Logan Harris, and she suggested we go Cross-Country schooling. I had been Fox Hunting before, so I said, 'Let's do it!' I had so much fun and that led to a show. I thought I'd like Cross-Country the least because it's the scariest and most nerve-wracking, but now it's my favorite phase. I always look forward to it. I get a little nervous beforehand, but I always have the most fun. 
Which level do you compete at?
I ride Macaroni between Starter and Beginner Novice. Saint has competed up to Novice with my trainer. He and I are starting to move up there as well, and are currently at Beginner Novice.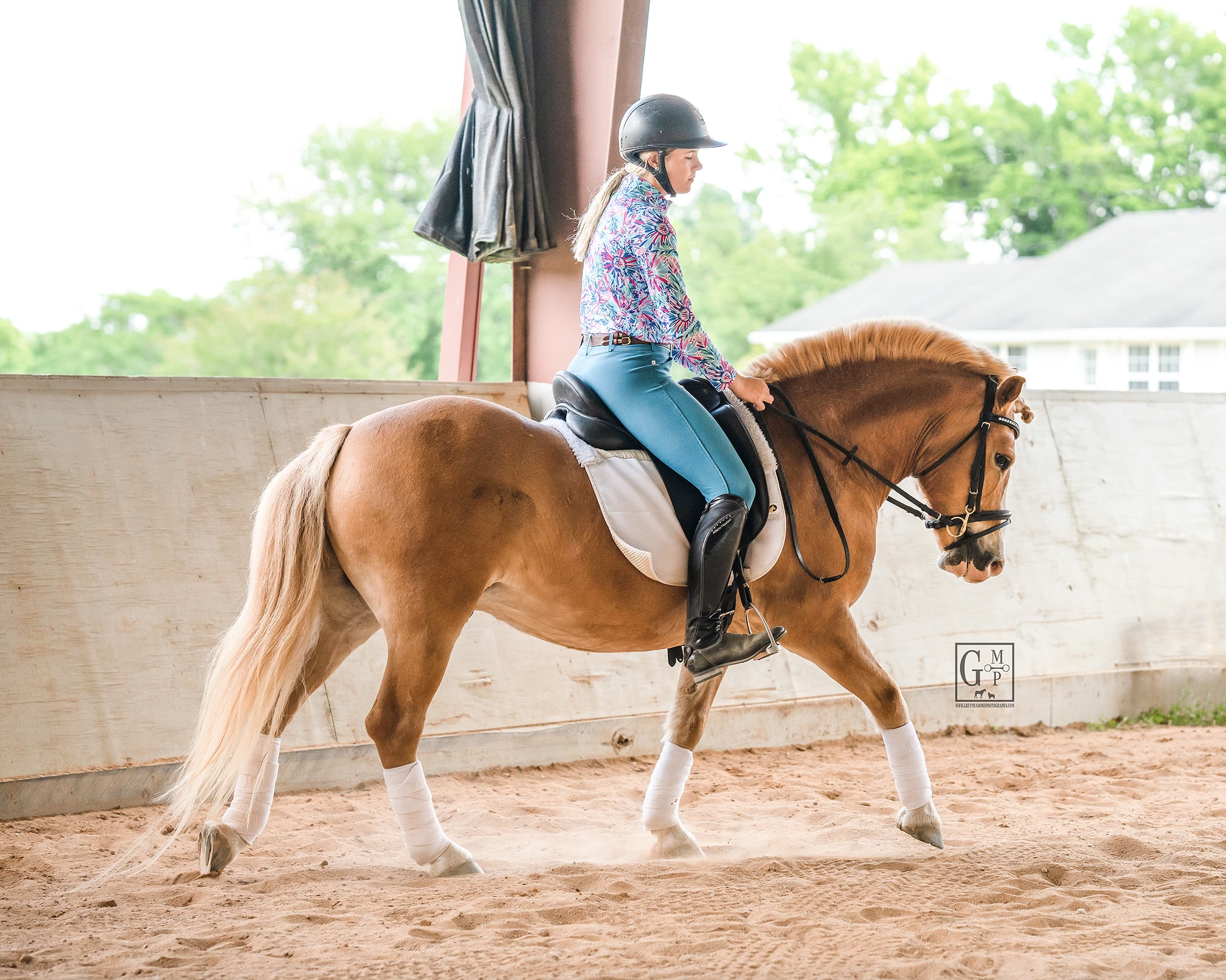 What's been a highlight for you over the years?
I think one of the things that I love the most is my trainer, Logan. She's super talented and really brave. Nothing backs her off, but what I admire the most about her is that she's always kind to the animals. She's always taking their needs into consideration. I really appreciate and respect that about her, and it's been really fun to be a part of.
Also, I never thought I'd have a connection with another horse like I did with my "heart" horse growing up. Then, Macaroni showed up! Saint is also an amazing horse.
Where are you from originally?
I was born in Washington, D.C., but raised in Pennsylvania. I went to Penn State and then went to work in Maryland for a couple of years after graduating. After that, I came to Charlotte, NC for work. I planned to stay for two or three years, but here we are almost twenty years later.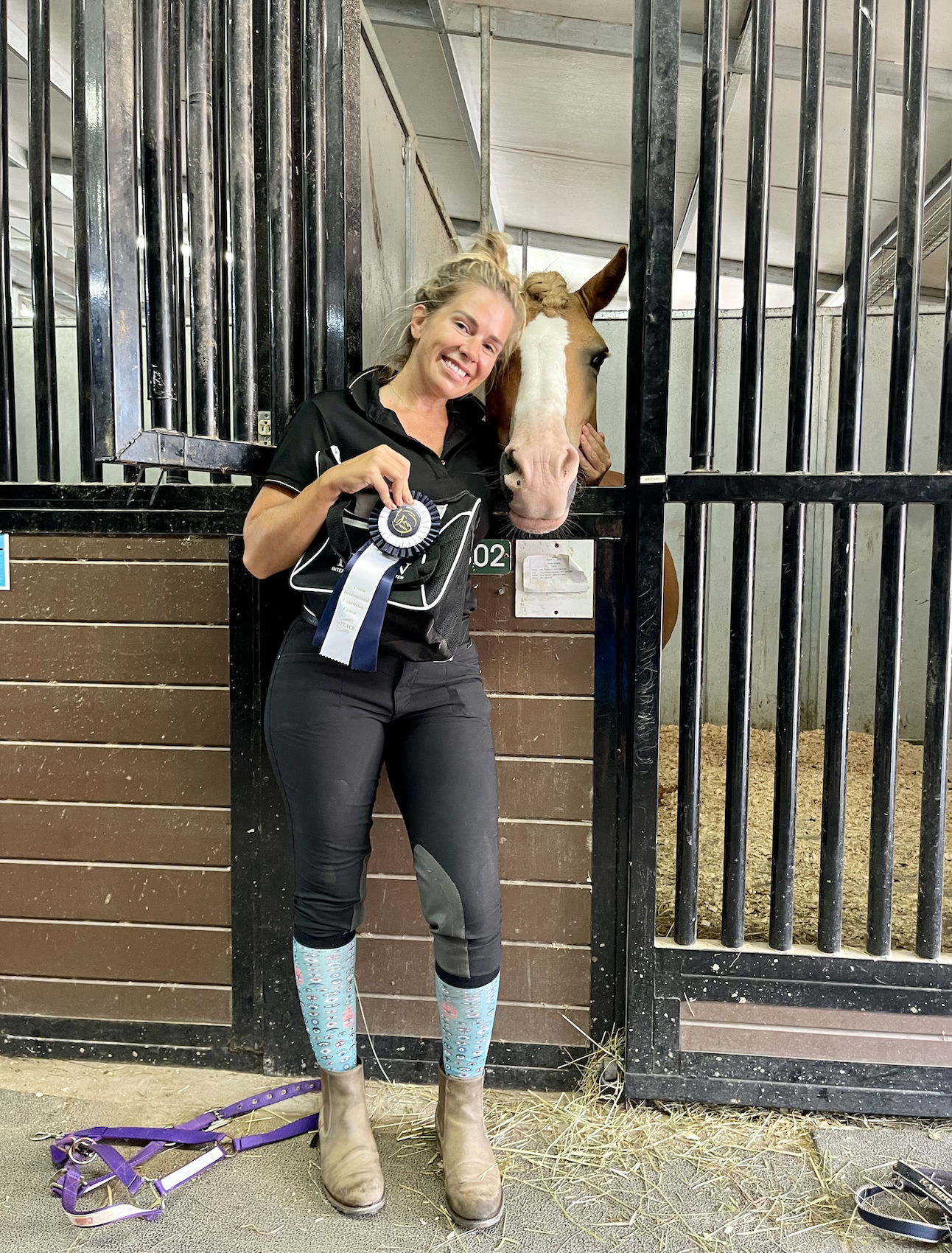 What sparked your interest in being an anchor?
I've always really liked to write, so I started school with a print and journalism major. If I remember correctly, they require journalism majors to take a couple of broadcast classes to really experience it all. I really liked the deadlines and on-camera part of it. I thought it was really cool, but it's primarily writing and research-driven. I really like that!
What do you enjoy most about being an anchor?
I like when we're able to tell stories that impact the community, whether that's making people happy, raising awareness for an issue, or bringing change if something needs to shift in the community. Those stories don't happen every single day, but when they do, it's really important and a great moment to be part of.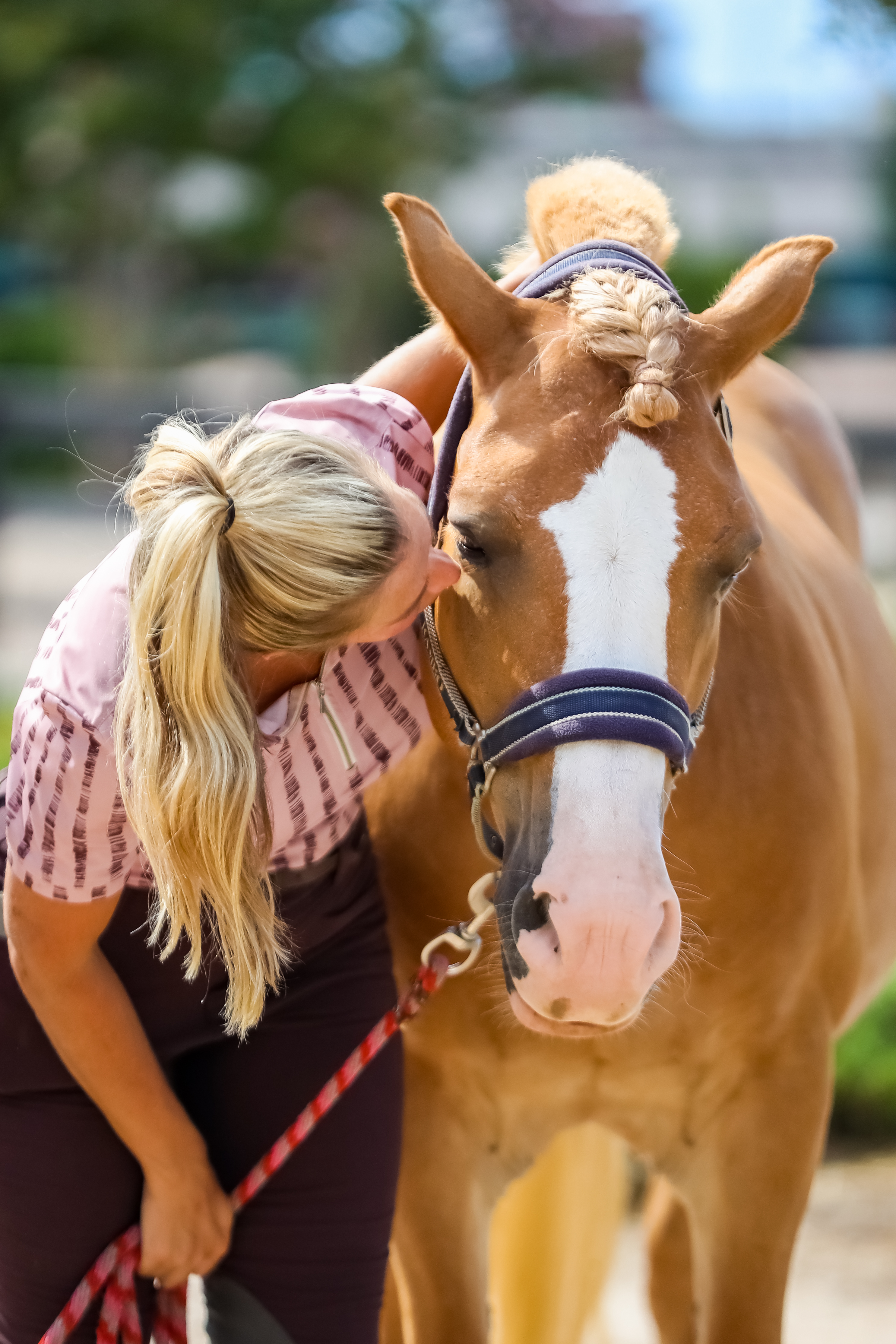 What are your upcoming plans?
We have Windridge coming up, Five Points at Carolina Horse Park, a clinic with Bobby Costello, and then we'll be back at Tryon. We come here a lot! Our experiences have always been amazing. It's such a great place to come and bring friends and family who maybe aren't as horse crazy. They can go hang out at a restaurant, shop, and watch Saturday Night Lights and get a thrill out of that. It's just a beautiful facility and we are so lucky to have it in our backyard.
Thank you for chatting with us, Morgan! We can't wait to see you back at TIEC again soon, and will keep up with you on WCCB News in the meantime.