We caught up with Mimi Gochman during the 2020 Fall Series! Continue reading to hear about how she got into the sport, what it's like sharing the sport with her family, how her season went leading up to competing with us, and more.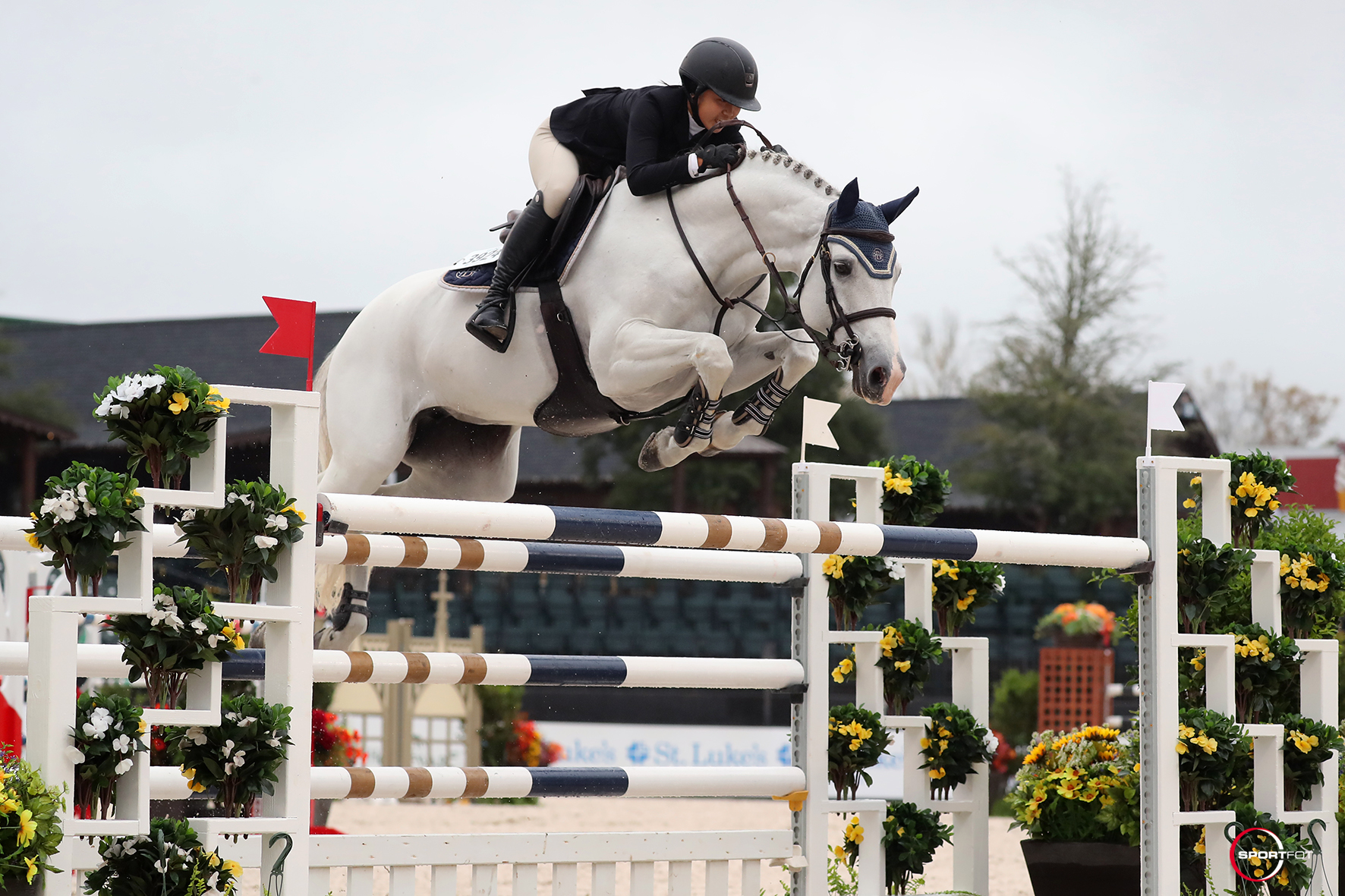 How did you get into the sport?
My mom rode as a child, junior, and amateur, so basically her whole life. She always thought it would be fun for Sophie and me to get into it, so she put us on a horse at a very young age. She always gave us the option to quit or venture into something else, but we both loved it so much. It's nice sharing the sport with my mom and sister. I think it's brought us closer as a family because we can all talk about different experiences with horses and give each other tips. I've always competed against my sister, so we're always together and have become a very close-knit family because of it. We're very competitive as a family so sometimes that can be a little much, but as a team, I think that it's really fun. We can go and cheer on my mom, then we can go cheer on my sister, then they come to cheer me on, it's just a big family affair. 
How has your experience been at TIEC?
This is the first year I've come to Tryon. My trainer came here for the WEG [World Equestrian Games] and her fiancé has a house here. She's always spoken so highly of it, so we thought we'd come and try it out especially when we heard they were doing so well with COVID rules and protocols. I love it here! The food is so much better than most shows. That's a really big plus. There are a ton of rings and the footing is great. The horses seem to enjoy it. The vendor cabins are super cute. I've loved my experience here and think it's one of the best shows. I will definitely come back!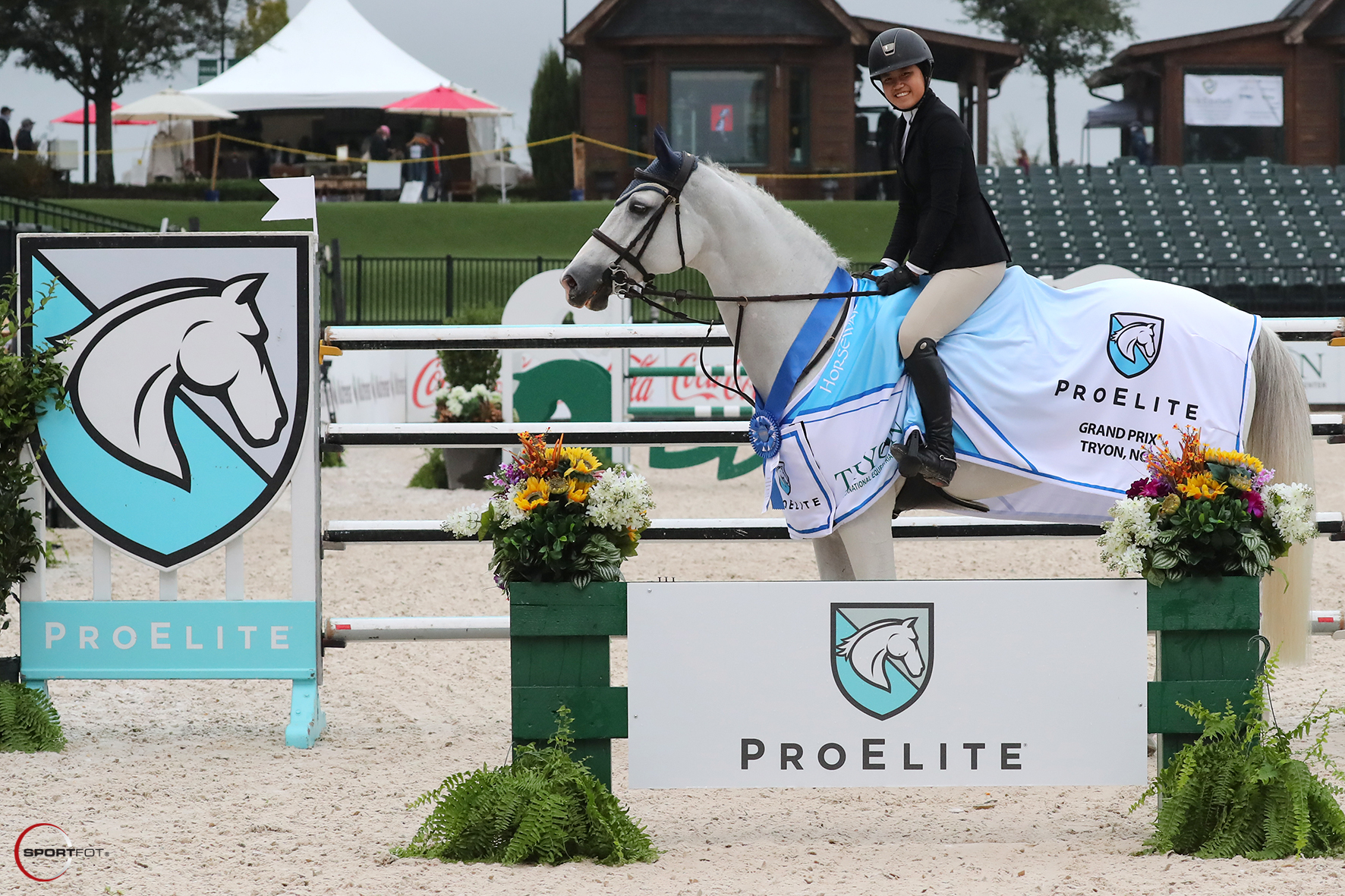 What has been a career highlight of yours?
I've started doing the Grand Prix, so a recent highlight has been winning a National Grand Prix a couple of weeks ago on Gigi. That was my first Grand Prix win ever. Jumping bigger jumps is what I love doing, and being successful at it is something I love even more. 

What is most important to you about competing? 
As a person, I think you always learn more – whether it's about yourself, your horse, the way you rode, or learning from someone else – when showing. I think it's always good to keep in mind that this sport is very hard to be successful in. As long as you're learning something new, trying your best, treating your horse well, and being a good sport, you're doing the most important things. Obviously winning is the cherry on top, but just being able to be with the horses is really special.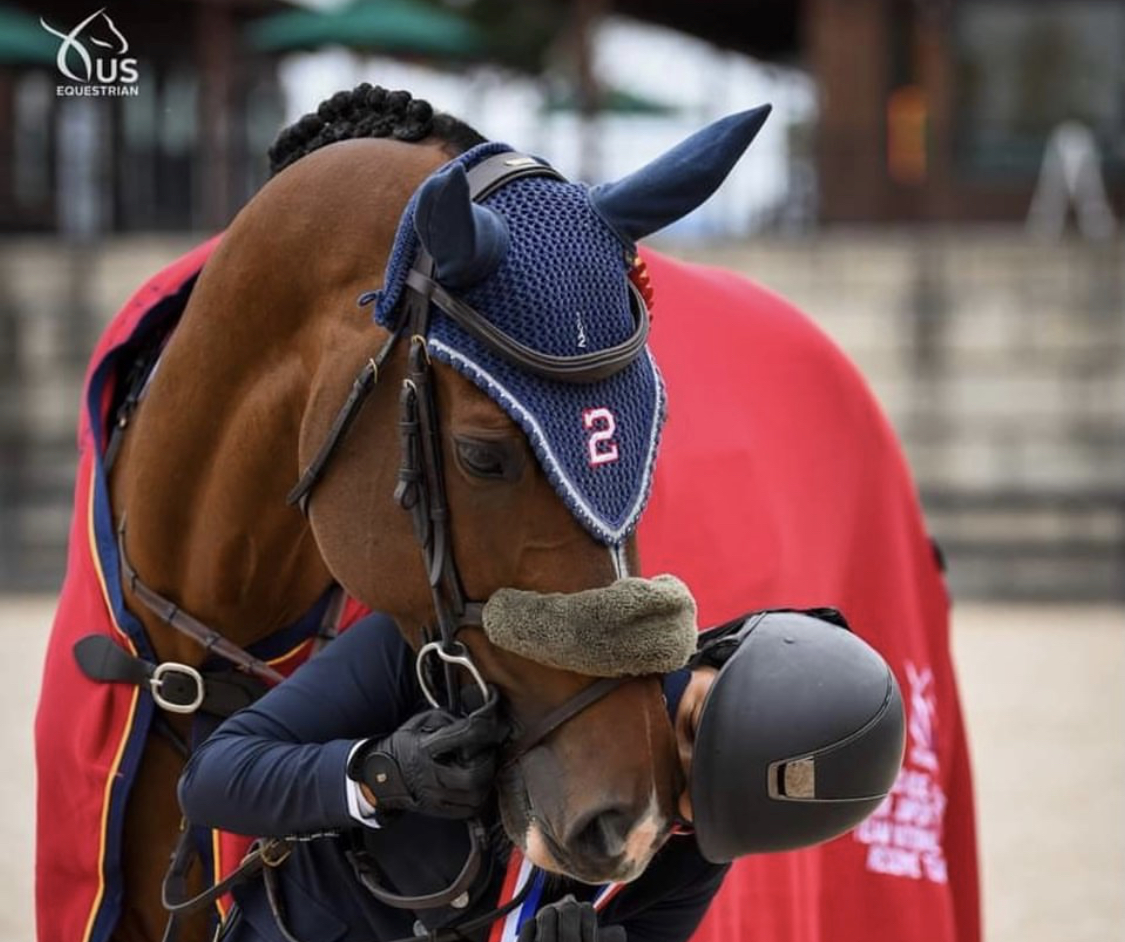 How has your competition year been so far?
COVID kind of put a damper on our plans. In the last few years, we've gone to Europe for a little bit, which is super cool. Jumpers in Europe is a little bit different than it is here, so it was always fun to experience that. Since COVID came this year we've had to change our plans to keep everyone safe. We didn't show much at the beginning of the summer. We stayed down in Florida longer than we usually do, which was kind of nice. We got to practice a lot, which was cool. In the middle of the summer, some people suggested we go to Michigan because they were doing a really good job of managing COVID and being very careful. We went there for three weeks, which was a great experience. I came here this summer with my equitation horses without my family and just my other trainer, Amanda. It's Fall now and we came back because, first of all, the finals were being held here and, second of all, because Amanda and David said that Tryon was being very safe with COVID. 
What advice would you give to other riders? 
I would say to never give up. It's not always going to go perfectly. As a horse rider, you always have expectations to win, but in such an individual sport like this, there can only be one winner most of the time. At the end of the day, it's about being with and around the horses. Even if it seems like you can't do it or that it's too hard, just try and keep going.
Thanks for chatting with us and sharing your inspiring words, Mimi! We hope to see you and your horses back at TIEC this year.