We caught up with Dressage superstar, Michael Pineo, and his wife, Louise, during the Tryon Summer Dressage Series at TIEC. The married couple met through equestrian sport, and share an incredibly impressive background in the sport. Continue reading to hear about how they found their way to Dressage, learn about their horses, how they met, and more!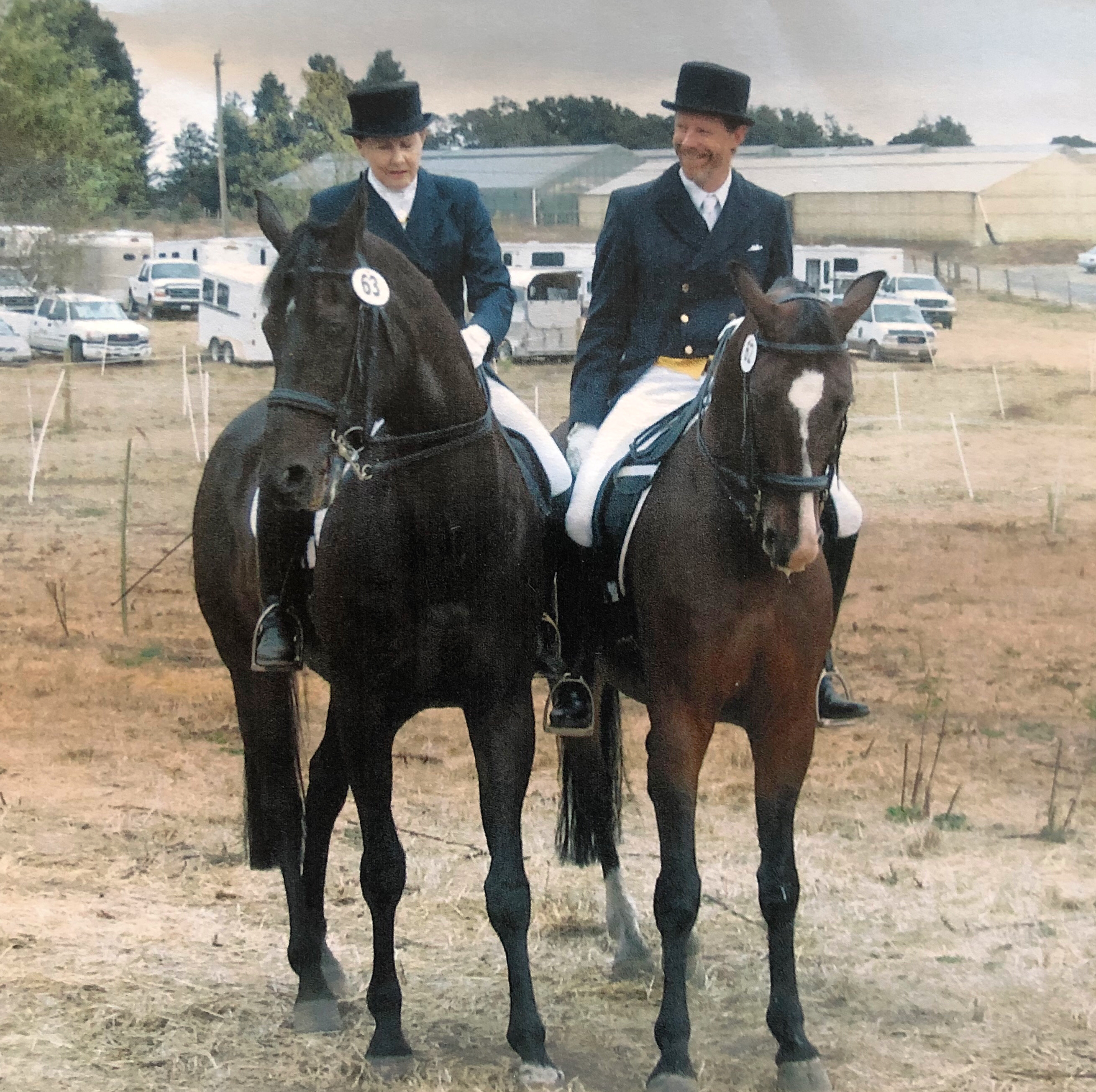 How did you get into the sport?
Michael: When I was in the second grade we lived in Chile, South America. My father became an aficionado of Chilean Rodeo. That was how I first got involved with horses. From Chile, we moved to the United States and that's when I was introduced to Dressage. After that, we moved to Australia and I took lessons with a Dressage instructor. 
Louise: I didn't know how to put on a bridle at age 40, so I was assigned to Mike who had started teaching at the barn where my sister took lessons. I didn't want him, I put up a huge fuss, but they told me if I agreed to start with Mike I could switch over to my sister's instructor when they had space available. Of course, that never happened. We've been married for 20 years now. Mike completely brought me up through the levels. I didn't get to ride much for the first 10 years, but a while ago I got my gold and silver medal while being coached by him.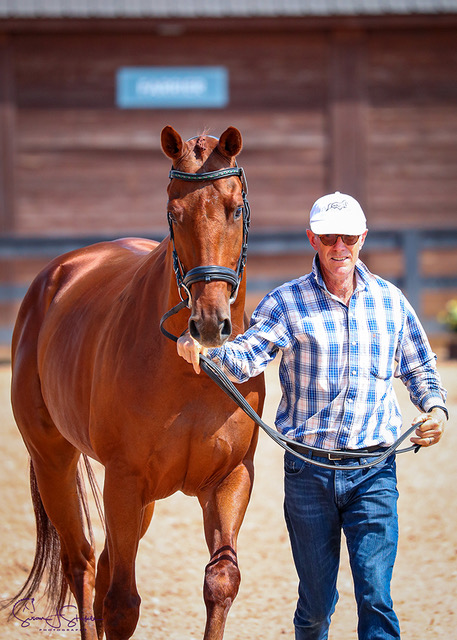 Tell us about your horses!
Michael: At the moment I have six horses that I own. I'm a Grand Prix trainer and sell them on the global market. I've had horses go to Germany, France, Holland, Canada, England, and the United States. I have a couple of special horses right now. I competed my horse, Farrington, in CDIs last season, and I came in second a couple of times. He's a ten-year-old. I have Geneva who is nine, and I've been competing with her at TIEC and am hoping to take her to Wellington and compete in the Grand Prix and maybe CDIs. 
Louise: Mike and Farrington ranked number 21 in the United States at the Grand Prix level, which is pretty cool because he's only 10. He's always the youngest in the ring, sometimes by a lot. He's competing against very experienced horses and people that have been in the Olympics.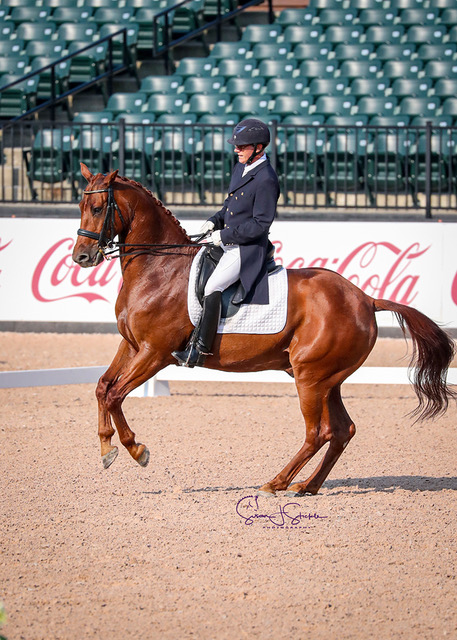 How has your competition year been so far?  
Michael: This competition year has been very good so far. Farrington really started to come on board, and Geneva is a very young Grand Prix horse that had barely competed in her life, maybe 10 times or so, and she's steadily improving. I have a few young backup horses that I'm hoping to bring up to the Grand Prix level as well.  
What do you enjoy about showing at TIEC?
Michael: It's an incredible facility. The volunteers and all of the people that work at the show are fantastic. They're all very friendly and helpful. The facility has all the amenities you need. They maintain a safe environment while being able to host these shows, and that's a big deal!
Louise: The communication of everything going on at the show grounds has been right on. The people are trying very hard to keep the sport going. You feel so comfortable and confident when at the show grounds. We moved from California to Mill Spring in 2018. We're only about 10 minutes away from TIEC. Our favorite memory was building our own facility from scratch and being able to bring those horses home.
Thank you for chatting with us, Michael and Louise! We can't wait to see you and your horses back at TIEC soon.