Meet our next TIEC Rider Spotlight, Michael "Mikey" Andrade. Mikey rides at Bellwyn Farm with Sarah Scheiring, who is based in Wellington, FL, having previously worked at the acclaimed Heritage Farm before moving south. As a student at Centenary University, he won the IHSA National Championship title in both the Open Equitation Over Fences and the Open Hunter Seat Equitation on the Flat. This year at Capital Challenge, he finished 4th in the WCHR Developing Pro Challenge.
Mikey is a relatively new face to TIEC, having only competed once at the venue before this fall. He can be seen competing in both Hunter and Jumper divisions. Continue reading below to get to know Mikey, the horses he is showing this week, how he started riding, and more!
How did you start riding?
It was kind of by accident. When I was younger, my parents worked full-time jobs, so I had a babysitter. The woman who watched me took her daughter to ride every Friday, and I would go and watch her at a young age. Then one day, the trainer, Kristin Lloyd, told me to come on out and get on. Then it stuck.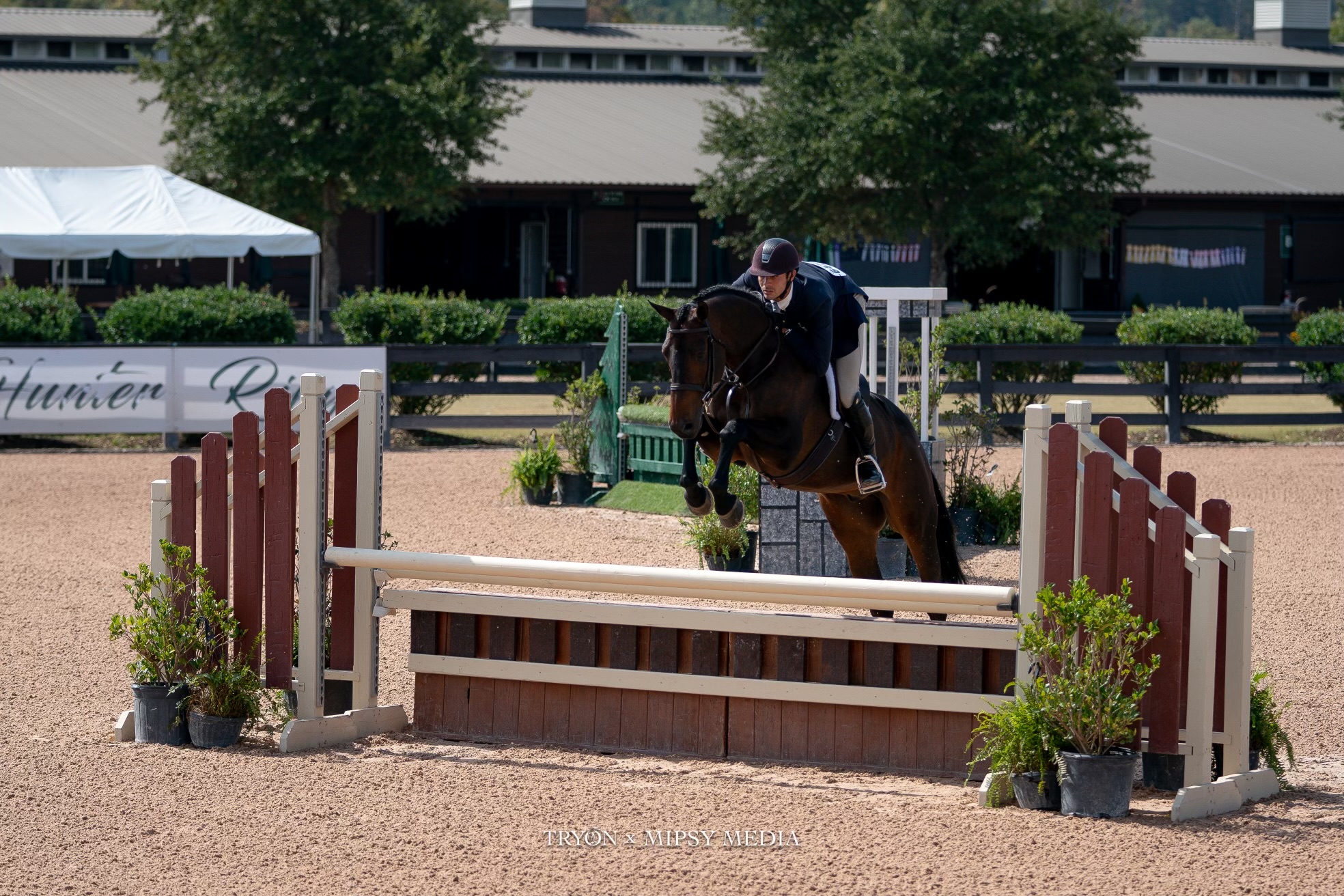 ©Mipsy Media for TIEC
What are you most excited about in your new position at Bellwyn Farm?
I think what excites me the most is learning a different part of the sport. She's [Sarah Scheiring] doing classes that I wasn't really familiar with, and I'm really excited to be part of that. I'm going to be given a lot of freedom to learn from her and to help develop some young horses.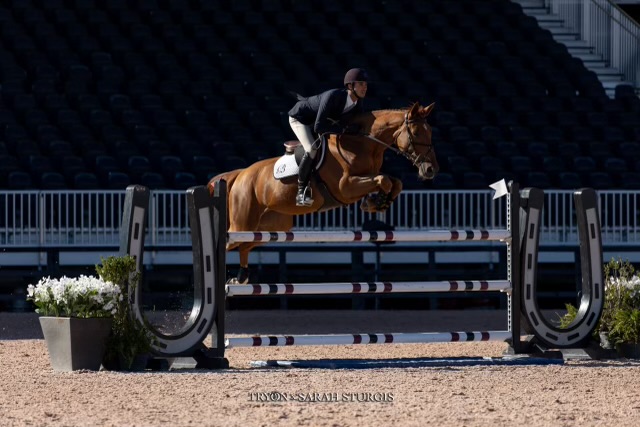 ©Sarah Sturgis for TIEC
What do you like about showing at TIEC?
I think the footing is spectacular, and there's a lot of places to ride. It's such a nice venue in the fall, especially. The stabling is great and the jumps are beautiful. You really can't beat the weather. It's overall a really nice facility.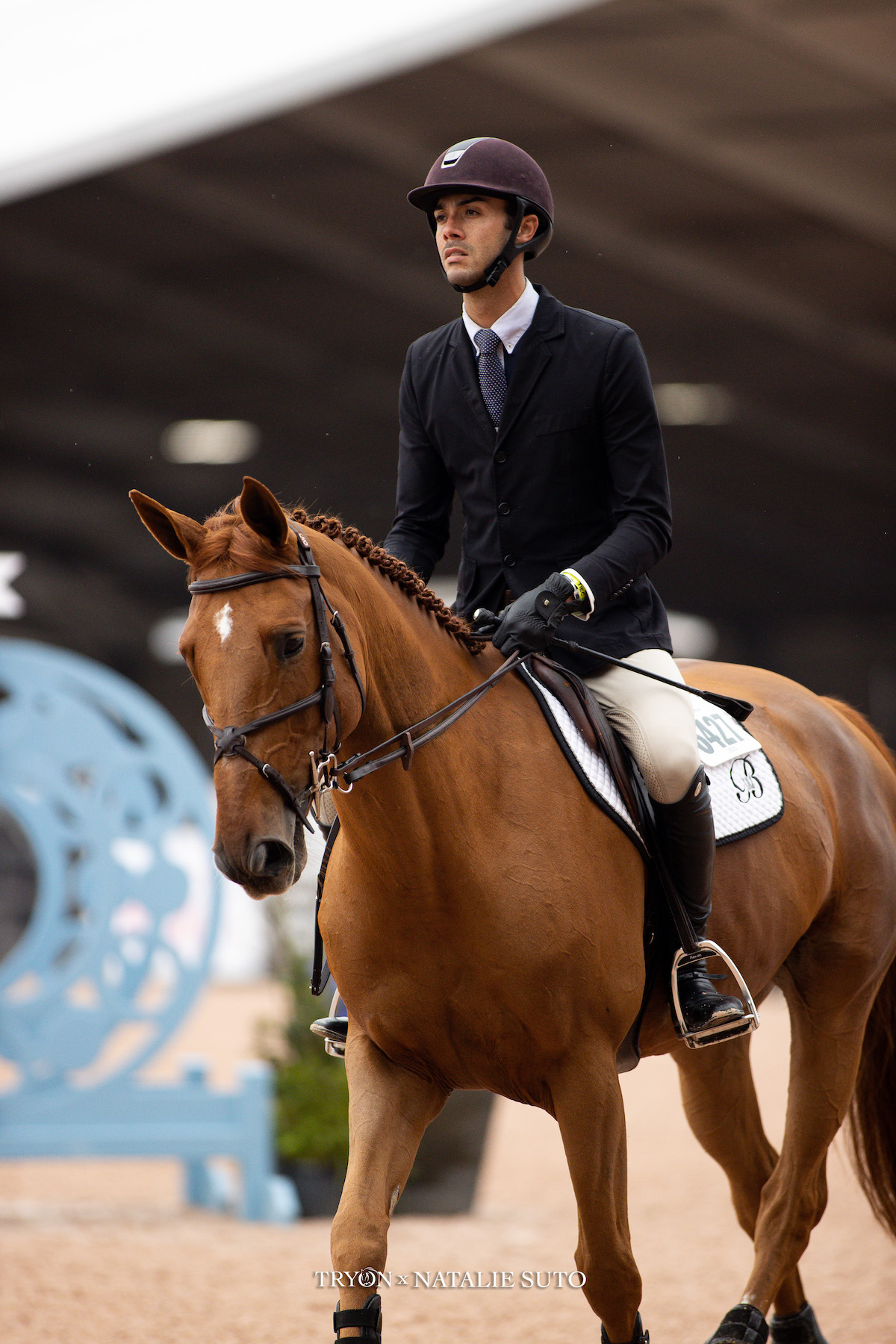 ©Natalie Suto for TIEC 
Can you tell us about the horses you are showing this week?
This week, I'm showing a nine year old named Darjeeling de Pehou. We will do the 1.30m Jumpers. The horse has great scope, and she is going to be a great Medium Junior Jumper. She's helping me practice jumping that height at the moment, as I hadn't done it in a while, so just to get my feet wet. She's a great horse. 
The other horse that I'm showing this week is an eight year old named Cali Blue PS. He had been showing at 1.35m jumpers with Sarah and she thought he would also make a nice hunter.  Last week, during his first time on the job he was champion in the 3'3" Performance Hunters. He was adorable. It was his first time being braided and everything. And this week, he was champion again, this time in the 3'3" Green Hunters.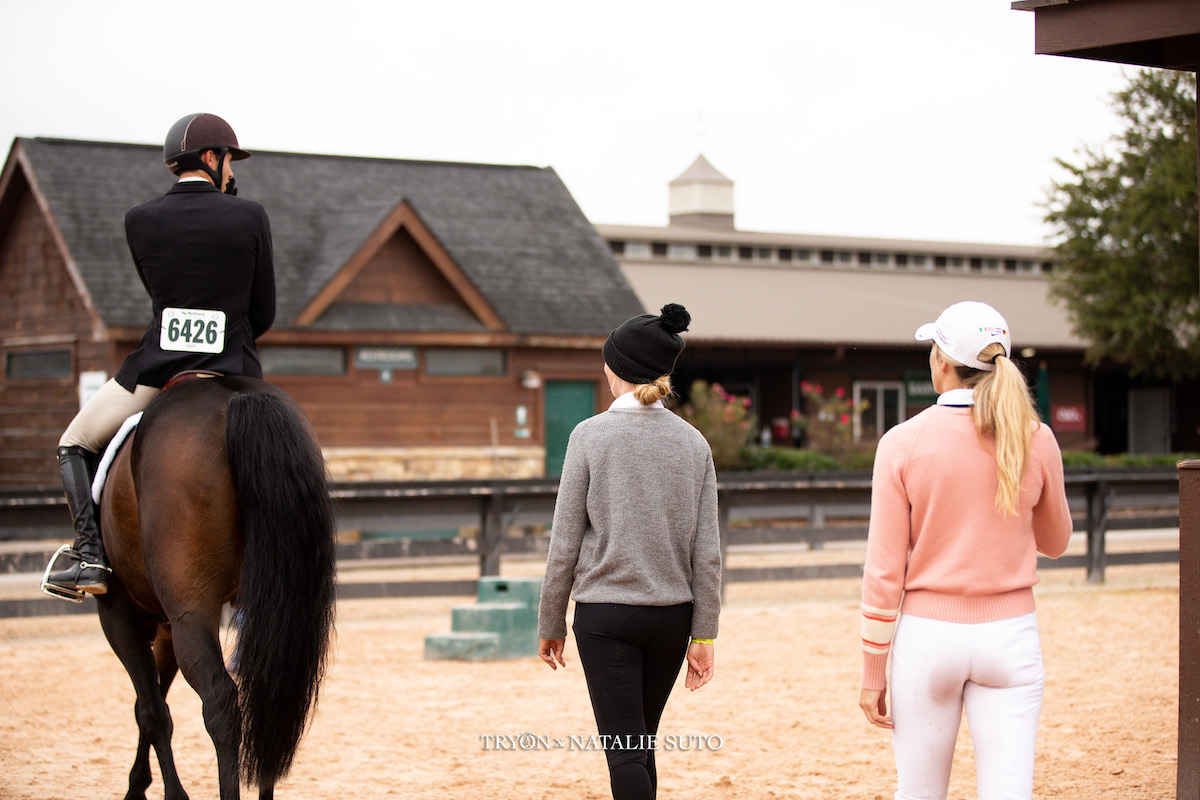 ©Natalie Suto for TIEC
Which trainers influenced your rider career the most?
I think the woman who taught me how to ride, Kristin Lloyd, was always a real role model for me. She runs a great entry-level business that took me to exactly where I wanted to be. I think the team at Heritage all really inspired me: Andre Dignelli, Patricia Griffiths, the whole team. It's really nice to have people that believe in you- Sarah [Scheiring] being one of them, and makes you want to try harder and do your best.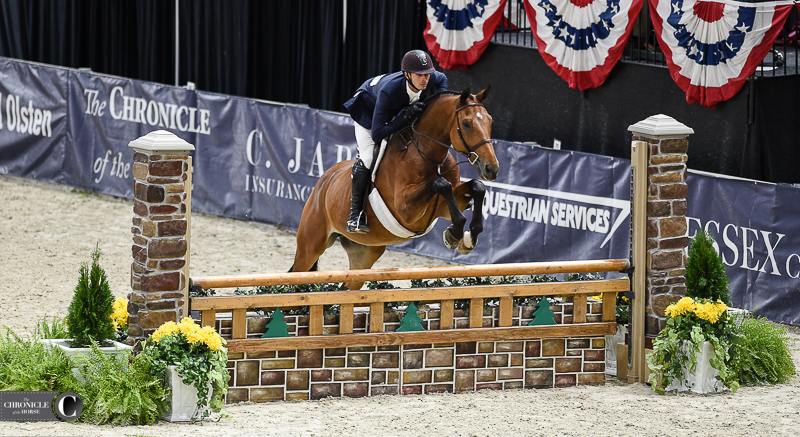 ©Chronicle of the Horse
What is your best advice for young riders looking to turn pro?
Work hard. Turning professional doesn't mean you work any less hard. I think keep up the hard work, believe in yourself, and go for it. Nothing lasts forever. You could do whatever you want with your life. And don't forget to have some fun!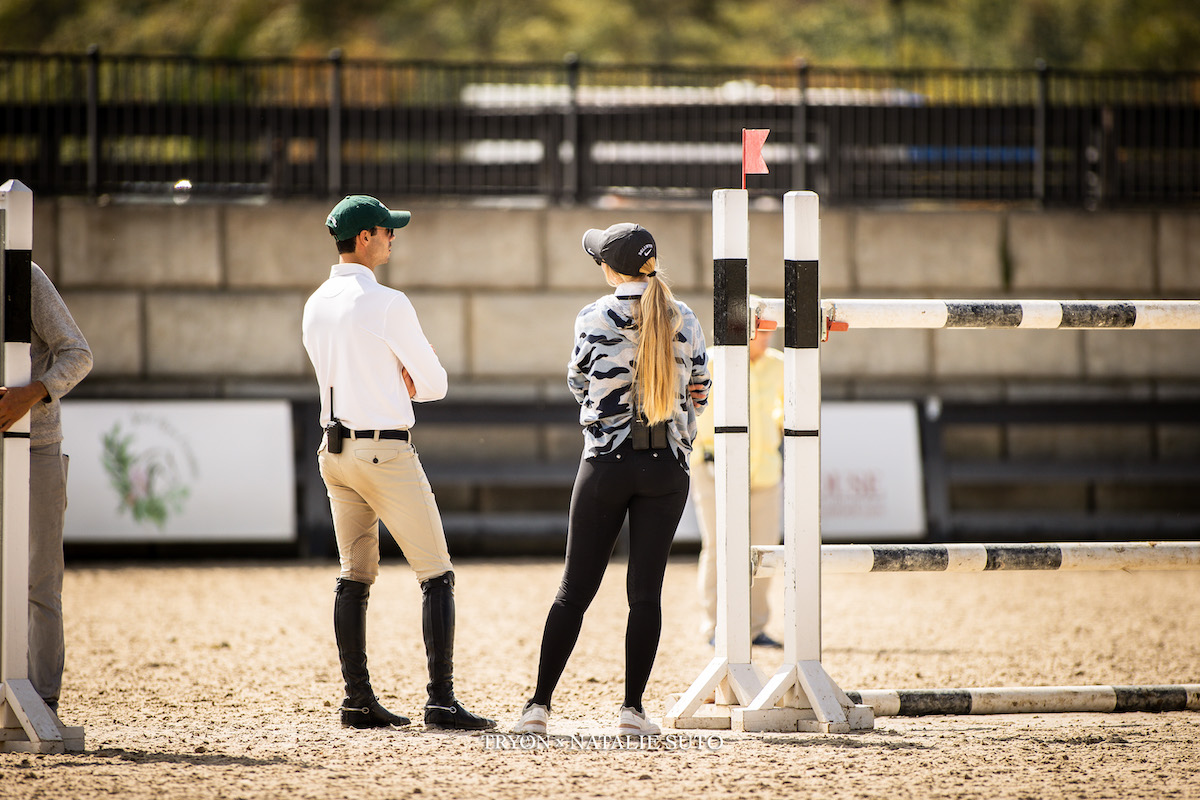 ©Natalie Suto for TIEC
Anything else you'd like to add?
I'm really grateful for all the opportunities I've had. I'm grateful for the team at Heritage for all the support, and I'm really excited for this new team at Bellwyn.
Thank you for speaking with us Mikey! We hope to see you back at TIEC soon!