Liza Boyd is one of the most impressive hunter riders and trainers in the United States, while also balancing a normal life and kids. Liza had a very successful junior career before heading to school at the College of Charleston. Now, as a professional, she has won more than 25 USHJA International and National Hunter Derbies and has won the USHJA International Hunter Derby Championships three years in a row aboard the famous Brunello. Liza is also very accomplished in the jumper ring, winning multiple Grand Prix's throughout the year.
Read our one-on-one Q&A with Liza about how she became the rider she is today, and then scroll below to find out what she thinks of showing at Tryon International Equestrian Center!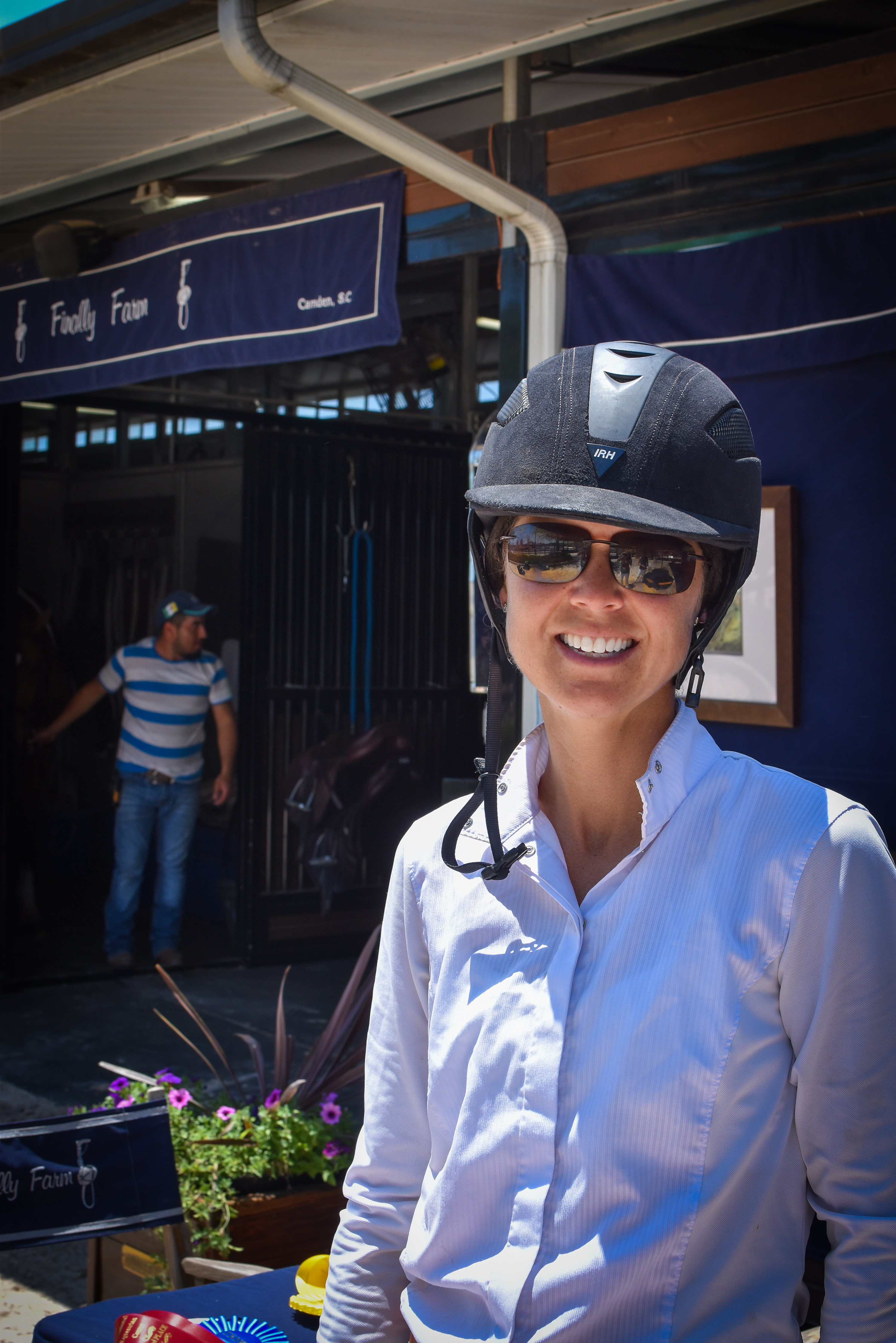 When did you first fall in love with horses?
"I come from a horsey family where my dad was a trainer and a blacksmith to make extra money, and one day mom's water broke. My dad was holding a horse that kicks really bad in the hind end and he said, 'Sorry honey you're going to have to wait until I finish this horse's hind legs!' I am almost positive when my parents brought me home from the hospital they stopped by the barn and sat me on a horse. I think I was destined to be around horses from the beginning."
When did you know you wanted to be a professional?
"I took a year off to ride before heading to college, and that's when I realized I wanted to go to school first. I wanted to take a break from riding and have something else to fall back on and have friends outside of the horse world. Then, throughout college, I realized when I was finished with school I might want to get involved again … The love of the animal pulled me back in."
How did you begin your professional career?
"I began working for other professionals in the industry where I learned so much. I think that was really, really good for me to get away from the family business and to learn different tips, and probably hear the same things but worded differently. I learned so much horsemanship and flatwork from the two professionals I worked for. I began describing to my friend what I wanted my job to look like and she said to me, 'You have all of that at your parent's farm,' and that's when I went back."
What is your working relationship like with your family?
"I have been back at my parent's farm since 2006, and my dad and I have a great relationship. My husband also works for EMO Insurance so he is involved, but we don't work directly together with the horses. Our little girl, Elle, has just started showing in short stirrup so that has been fun. My mom is very behind the scenes, and always keeps an eye out for ones I should buy or ones I shouldn't buy. She has a lot to do with it – you just would never know that. I also talk to Hardin every day and he is currently in Europe and he always has his eye out for young ones. It really is a whole family affair."
What does Liza Boyd think of Tryon International Equestrian Center? Click 'play' to watch her testimonial below!