Say hello to Lauren Hough, the next athlete to step under our rider spotlight! With many years of experience and a striking list of accomplishments, we were thrilled to welcome Lauren back to TIEC and get an inside scoop on all that she's been up to. After an unfortunate accident back in May, Lauren has been getting back into the saddle slowly but surely, making her long-awaited return to the show ring during Tryon August 2! We're so excited to be cheering her on again, and can't wait to see all that she accomplishes throughout the rest of the show year. Continue reading to hear about what she's been up to, her upcoming plans, how it feels to be back at TIEC, and more!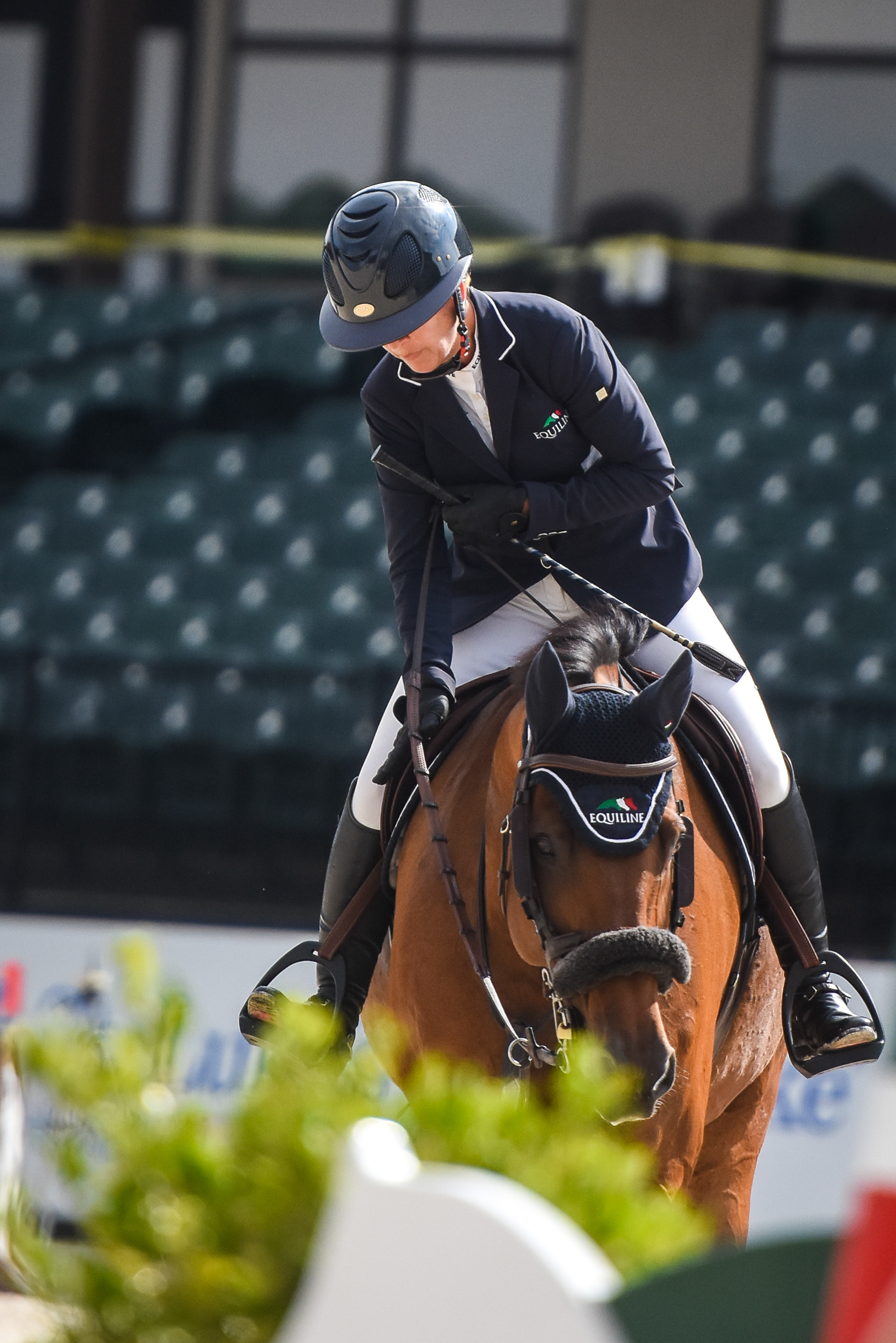 How have your past few months been?
I had an accident on May 19th. I was hit by a car while riding my bike. I guess, if that's ever going to happen to you, it's good that it was during COVID. I had surgery on June 5th. I did my first [show] round on Friday in the 1.20m, and did the 1.30m on Saturday. It had been five months since I'd competed, which has never happened in my life. We're doing fine now, and going day by day!
How does it feel to be back in the saddle?
It feels a little odd, but we're doing fine. Like riding a bike, you never really forget. I rode my Grand Prix horse, so I was a bit over-mounted. Honestly, I'm not really in a hurry. I'd like to gear up for the FEI shows during the Fall Series here. My goal is to be ready for that with all my horses.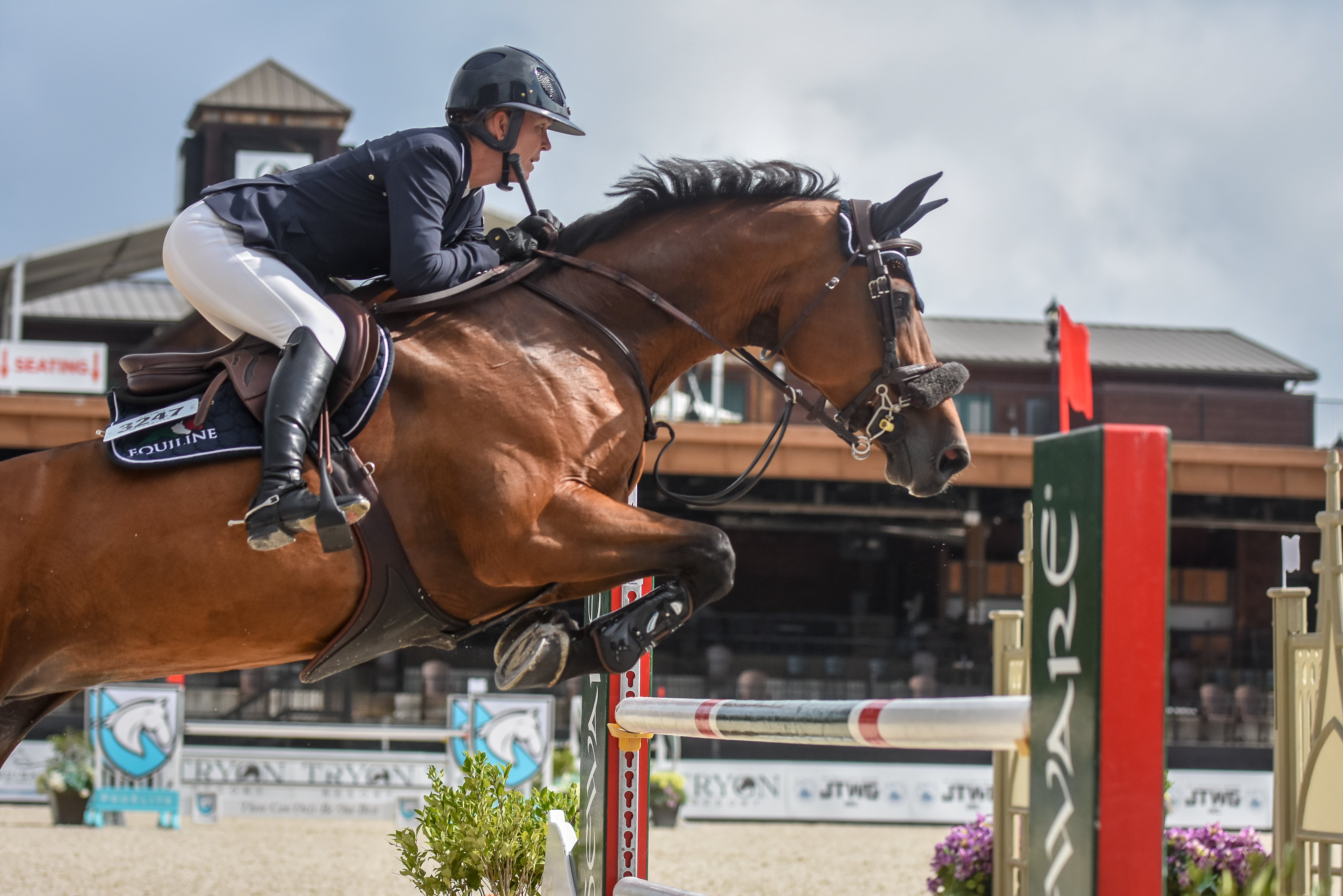 How has your show experience here been so far?
I was fortunate enough to have Tori Colvin here to help me with all of my horses. She won the Grand Prix today, and my student won the High Amateurs just now. We're having a good day! It's a different feeling for me as I get way more nervous watching my horses than actually riding them, but Tori is a huge talent. We worked together when she was a junior, and we're a good fit. I was thrilled with her winning! 
What are your upcoming plans?
We'll be here through the August shows, and then we rented a farm in Lexington, [Kentucky]. We'll go back there, do the two Split Rock shows in Ohio, and then come back here for the last three weeks.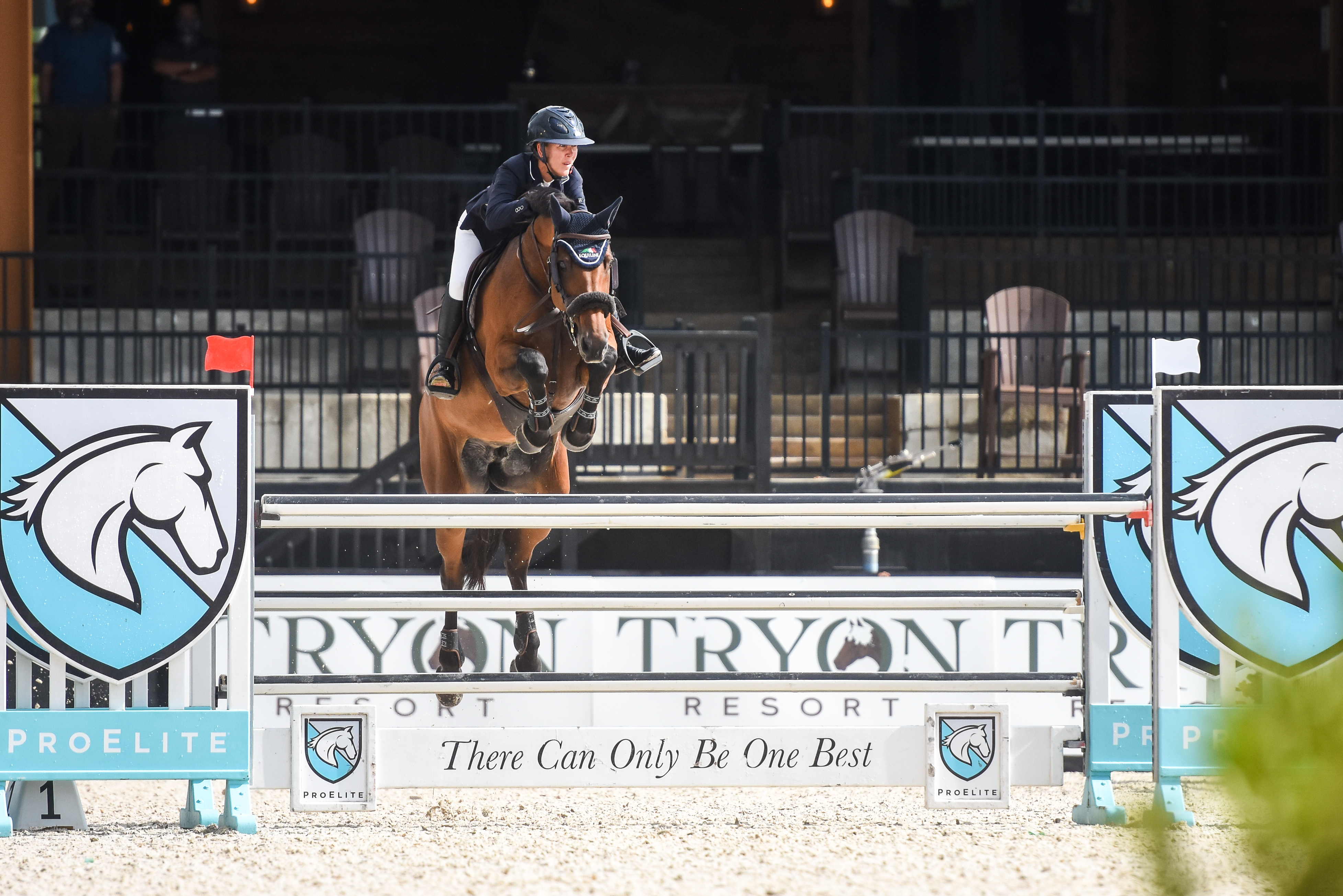 How does it feel to be back at TIEC?
The last time I was here was for the first five-star Grand Prix in 2016. It's a fantastic facility! I was lucky enough to get one of the cabins, so to be onsite, feel safe and not have to go out is super important during these crazy times. I want to say thanks to the team here. With the cancellation in Kentucky, Tryon really went above and beyond to accommodate as many people as they could. We've felt very safe here, and I think all of the protocols they have in place here are well done. It's a crazy time for us, so to be able to still make a living, bring our clients, and feel safe doing it is really important!
Thanks for catching up with us, Lauren! We can't wait to welcome you and your team back to TIEC for the Fall Series.