Meet this week's Rider Spotlight, Hailey Royce! You may recognize her and her horse, Sonic Boom, from their viral "ride along" YouTube video taken at TIEC last year.  The accomplished athlete based out of Wellington, FL, is dominating the show rings and continues to set her goals high. Keep reading to learn more about her background in the sport, her horse, her upcoming goals, and more!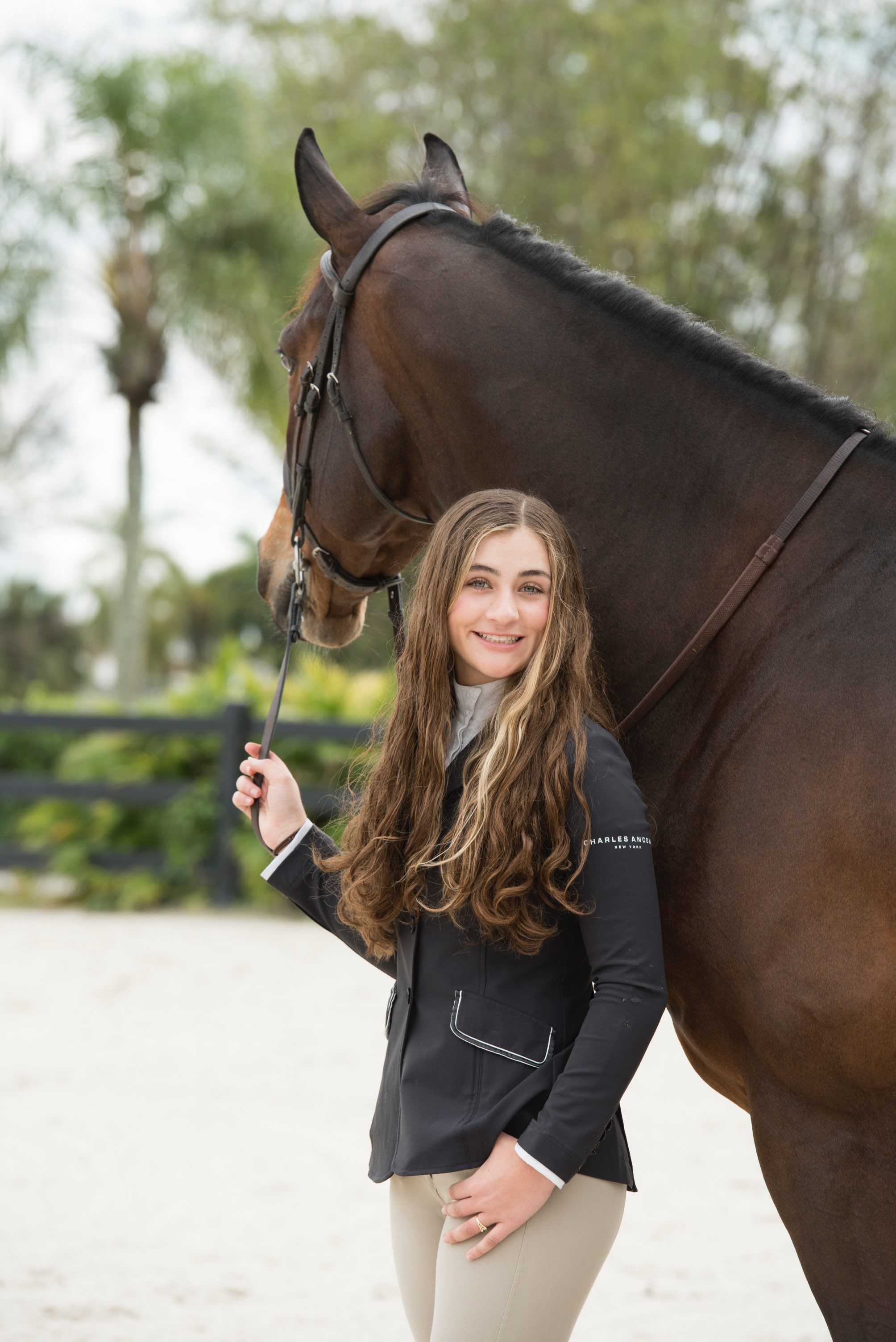 How did you get into the sport? 
I started riding when I was four years old. My mom grew up with horses, so she introduced me to them and I started riding at a local barn. I actually started out with Dressage and did that for four or five years before transitioning to the Show Jumping world. 
Tell us about your horse!
I have one horse right now, and his name is Sonic Boom. He's a ten-year-old gelding who I've had for just over a year now. We currently compete in the High Juniors and National Grand Prix. I also did the U25 Series during WEF and two-star [classes].
What's the best piece of riding advice you've received? 
I think the best piece of riding advice that I've ever received is to trust my gut and first instinct. Always ride how you feel because it backfires when you second-guess yourself.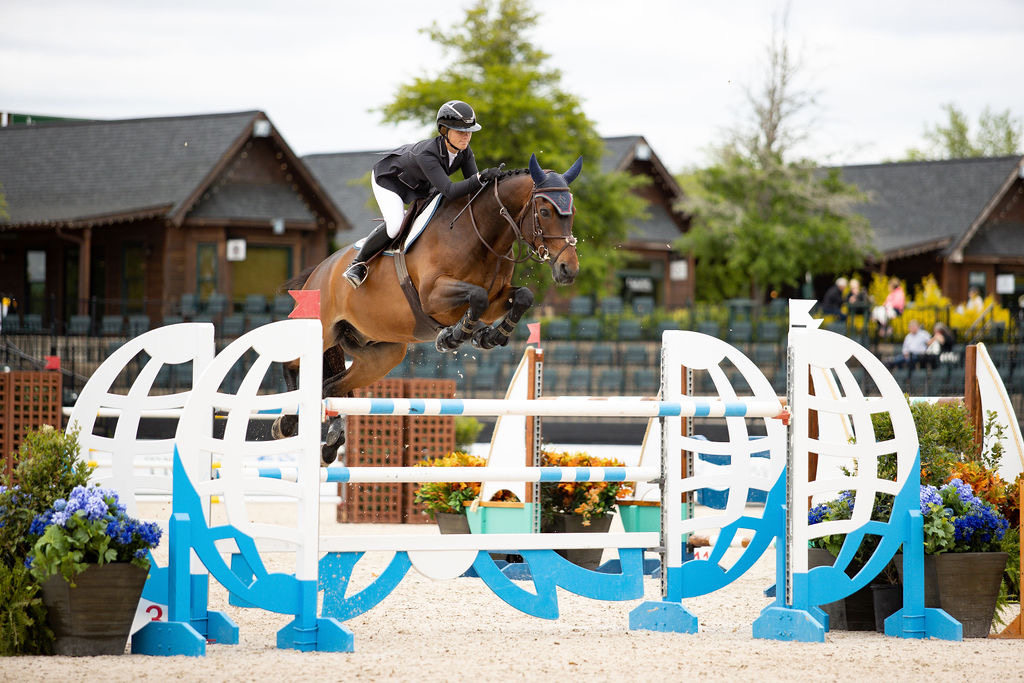 What are your upcoming goals? 
For this year, I'd really like to compete at the North American Youth Championships in Traverse City in August with my horse, Sonic Boom, and do some of the FEI two-star and maybe three-star competitions as well.
Do you plan on going professional?
I definitely think so! I'm attending the University of Georgia this fall and competing on their D1 equestrian team, and then after that, I'm going to look into going pro. I'd really love to keep riding him [Sonic Boom] outside of college and be able to go back and forth from school to ride him in Florida this winter. 
How do you like competing at Tryon?
I love Tryon! It's one of my favorite shows to go. The environment is so nice and I really like the rings and all of the amenities there are. I love the restaurants and shopping, and the barns are beautiful. I love how you're able to take your horse out on a trail ride and change it up a bit. I really like the Tryon Stadium; I think it's a great ring to ride in, and it's super fun when there's a crowd there! 
What advice would you give to other riders in the sport?
My advice would be to work hard and never give up. Also, make connections with as many people as possible. It's a big sport, but also so small at the same time. It's awesome to get to know different trainers and people within the sport that can help you with your success throughout the years.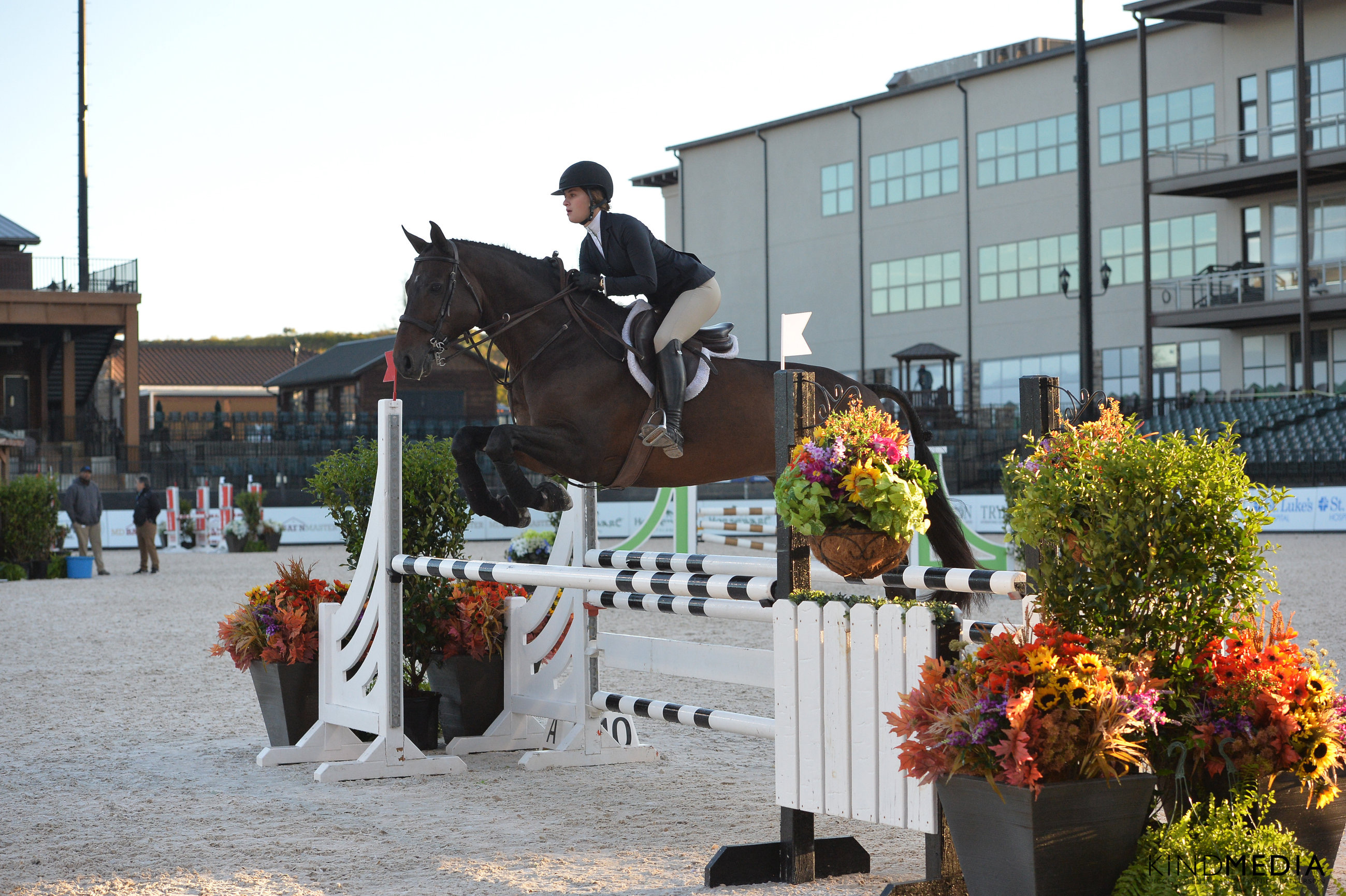 Thanks so much for chatting with us, Hailey! We can't wait to continue to see you excel in the sport and hope to have you back at TIEC very soon.