With The Fork presented by Lucky Clays Farm right around the corner, we caught up with Dom Schramm, who will be competing in multiple levels and representing Australia. Be sure to come and watch Schramm and all these amazing Eventing athletes  – horse and human – contest their abilities April 4th-7th at the Tryon International Equestrian Center (TIEC)!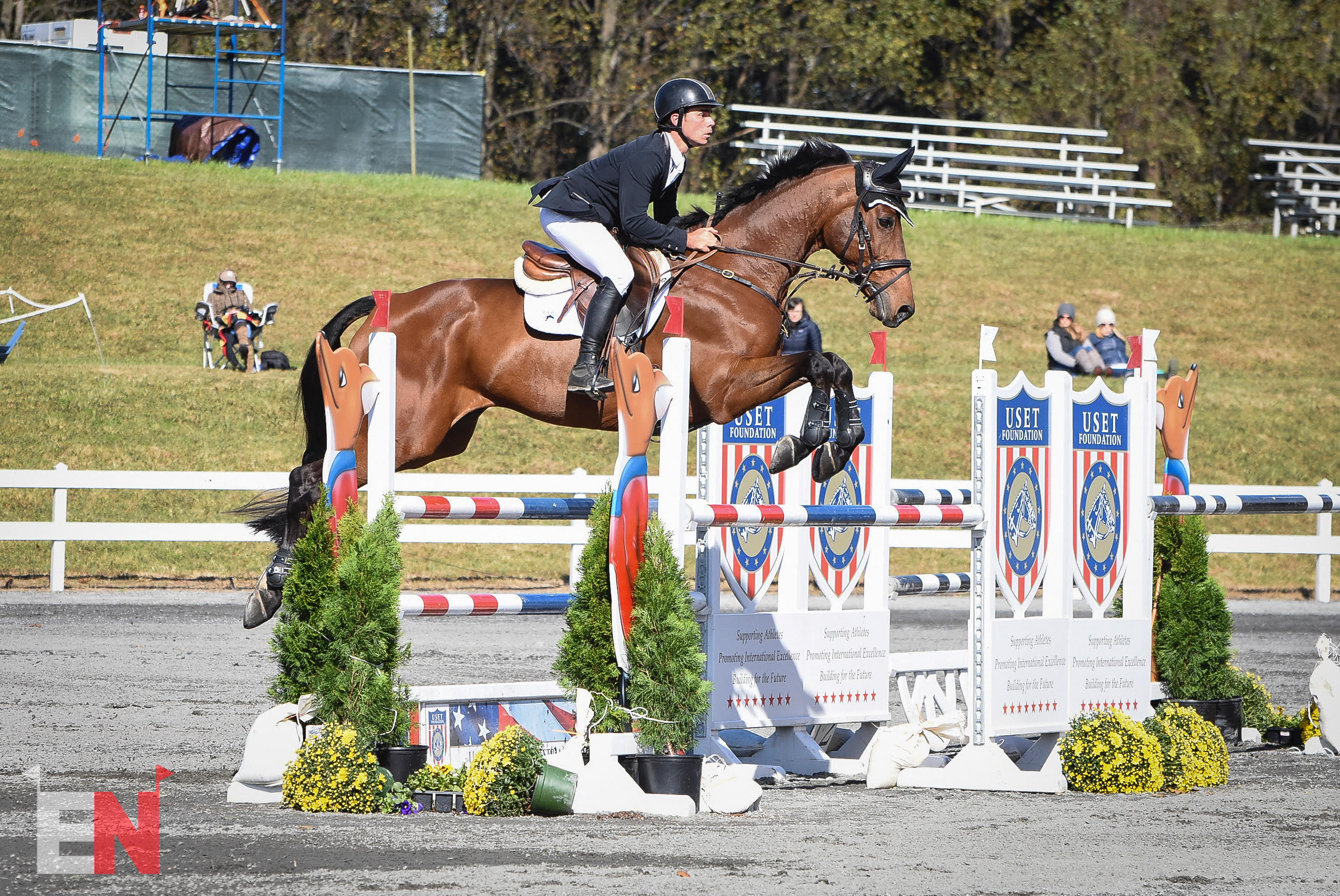 Dominic Schramm and Bolytair B. Photo Credit: Eventing Nation
What are you looking forward to about competing at The Fork?
I've got to say, I think the thing I'm looking forward to the most is having the courses be on the same track as WEG – I've been to the American Eventing Championships (AECs) and The Fork at TIEC before, but I haven't ridden on the other side (on the White Oak Course) yet. I'm really looking forward to that.
How do you and your horses like TIEC?
We really enjoy it – it has been so cool to be able see my students experience TIEC for the first time. Jimmie and I have gotten to see it grow right from the beginning, so when people finally come and see the stabling and the rings, and walk into air-conditioned bathrooms – stuff like that – it's so cool for them to experience how awesome a show can actually be.
What have you been up to this winter? How do you prepare for a show like this?
We've been down in Florida, campaigning all the horses. We've done four or five shows already, and we've been hard at work getting all the horses legged up. Many of the horses have moved up a level, and I know for me, I'm using this competition as the final show for my horse before he goes to Land Rover (Kentucky Three-Day Event), so that's a testament to this as a real high-quality event, and a great place to put the finishing touches on my preparation. This is really the horses' first major show of the season after kind of getting back into the swing of things.
What horses are you bringing, and at what levels?
My top horse, Bolytair B, will be there in the 4*, and I have two young horses: one that will be in the Training level, Quadrocana, and then I have another younger horse named Casalto who will be in the Novice. It'll be a good show for them, and it'll be their final one before they move up. The Fork will be the most atmosphere they've experienced, so it'll be a good way to gauge whether they're ready to move up to the next level.
Based on what you know about the course, is there a part in particular you're looking forward to experiencing?
From what I've seen from the WEG and when other events ran there, I'm looking forward to the fitness aspect of it. I think that the way it flows will be a great preparation for my horse as a final run. And I think for the young horses, they probably haven't seen a horse as well-presented as that, since it's quite fancy, and so I think it'll be really good for them to kind of get some exposure to more of what they will see at the higher levels.
If you had to choose a favorite phase of Eventing, what would it be?
No surprises there – the Cross-Country is why we do it! I think that's part of the main reasons we're looking forward to this event, too.  Now that we get to experience the White Oak Course, I think that was really the final punch of making it really an awesome event in all aspects.