Say hello to Catherine Tyree! With Catherine's sheer talent in the ring and immense love for horses, there's no wonder why she's been so successful in the highest levels of equestrian sport. We caught up with the superstar athlete to learn more about her horses, her plans, and her story. Continue reading to learn more!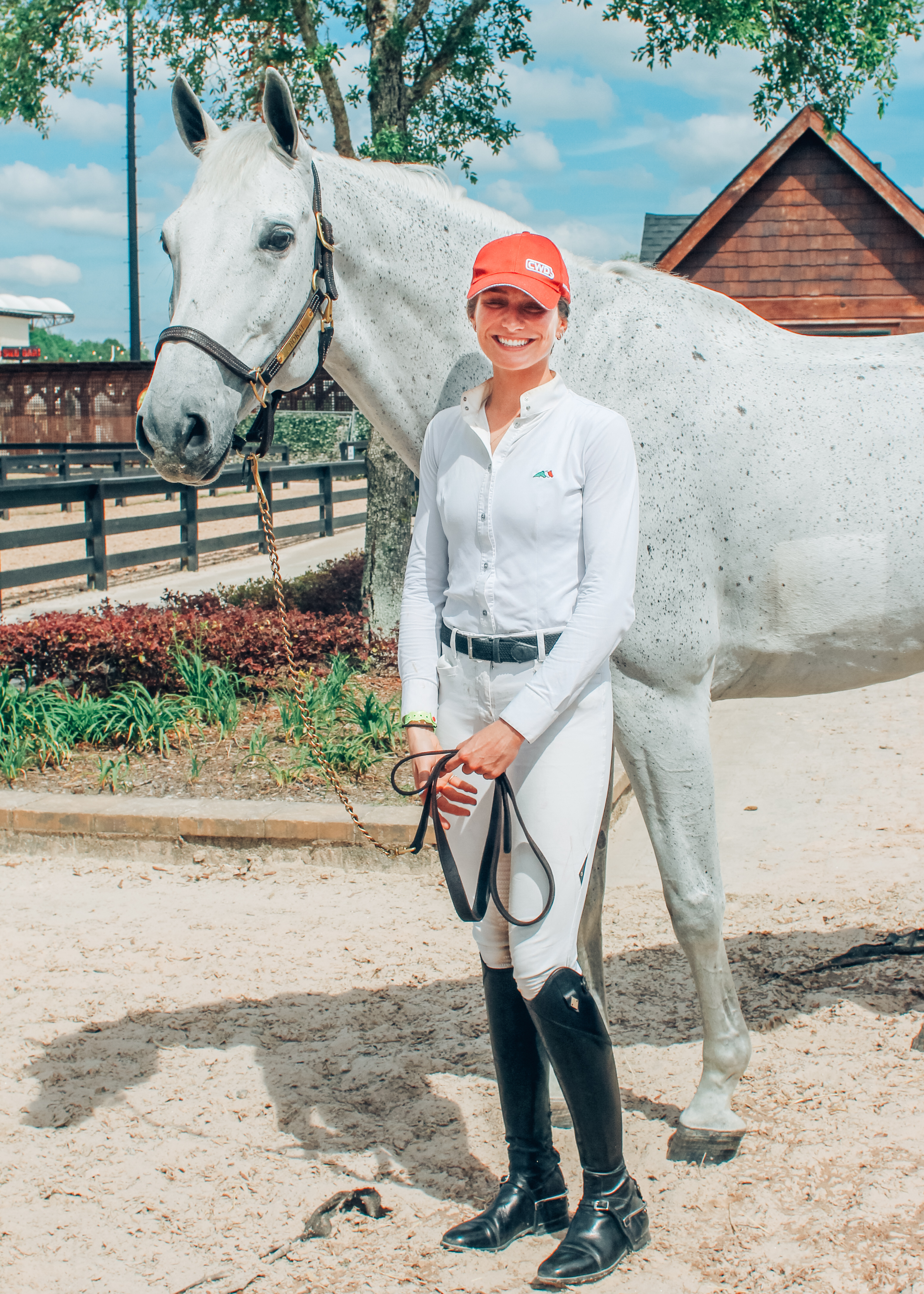 Tell us about your horses!
I've had Catungee for about two years now. He's super competitive in any class I do. I really bought him as a speed horse, but he's proven to be so much more than that. I know I can call on him for some bigger classes when I need a horse to step up.
And then I have Lorenzo, who I got just at the end of his seven-year-old year. He actually jumped his first FEI level competition in the two star here last year. He's been incredible. We kind of found him by chance in Europe. We weren't really planning on going where we ended up seeing him, but I find that the good horses find you. It was meant to be. I showed him for the first time during Week 5 of WEF 2018. He won his first grand prix, which was also my first FEI grand prix. 
Bokai is my main grand prix horse. He's here to sort of lay over. He might do a small class just to have no pressure. It's really nice for him to be here and use all of the space and kind of go around and stay outside of the ring. Our show next week will be kind of just to take him over until we do our next class. 
Enjoy Louis, who I've had for 4 years, is here. He got injured, so this is his first show back. I'm really excited to have him here. He means the world to me. I'm just going to take my time and any round that I get with him is something that I'm really grateful for.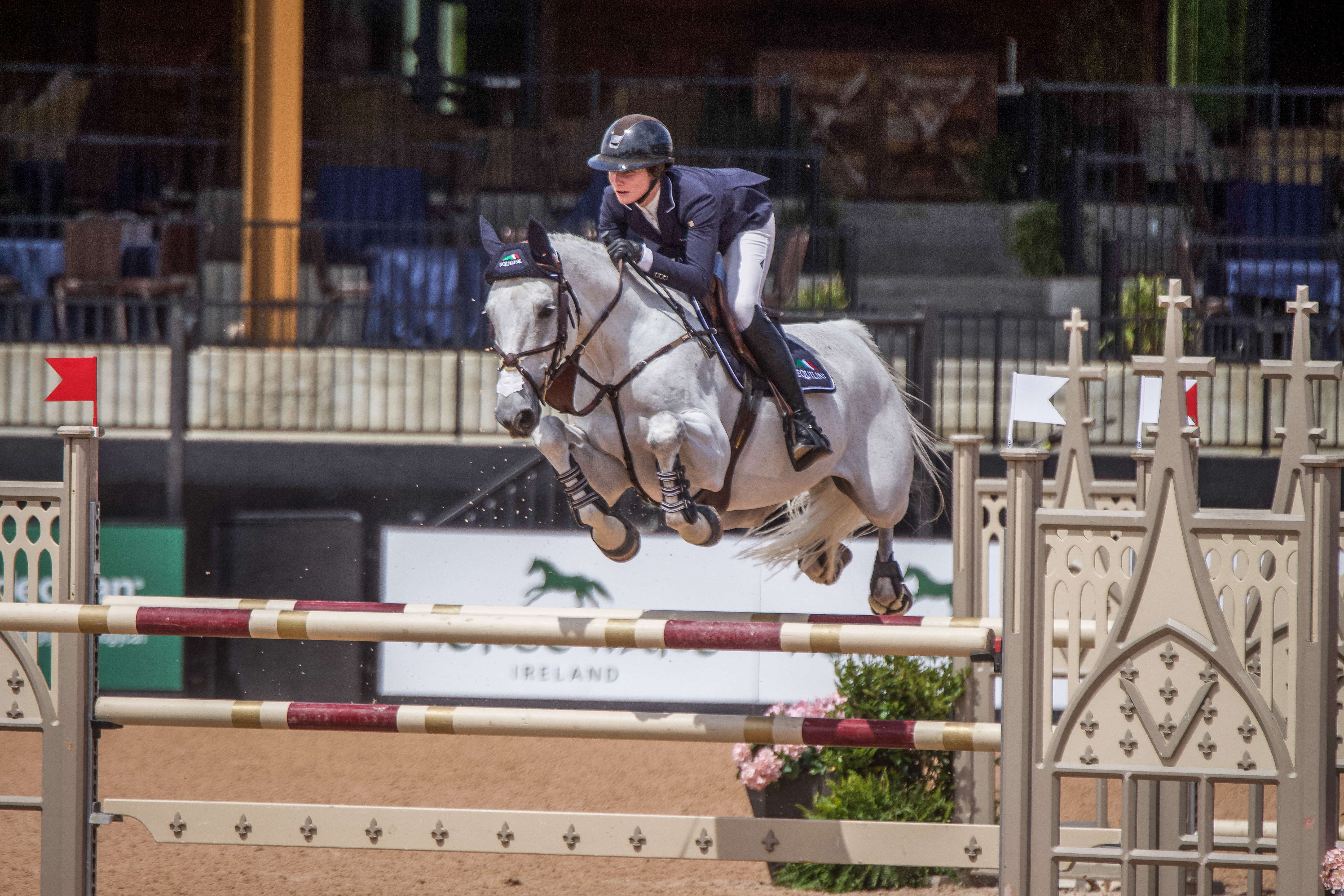 Have you showed at TIEC before?
This is the third time we've come to TIEC. It's really nice for us to break up our trip back to Vermont. It's also great for the horses. They get out of Florida and come to a new place. We've found that the horses have been really fresh and interested when they get here, so that's very nice after being in the same place for so many months. Like I said before, I think it's amazing how much space we have [at TIEC] for the horses. The barns are very well built and everything is very user-friendly and easy to work out of. It's great that they have mats and fans in the stalls. It's all very thought-out for the horses!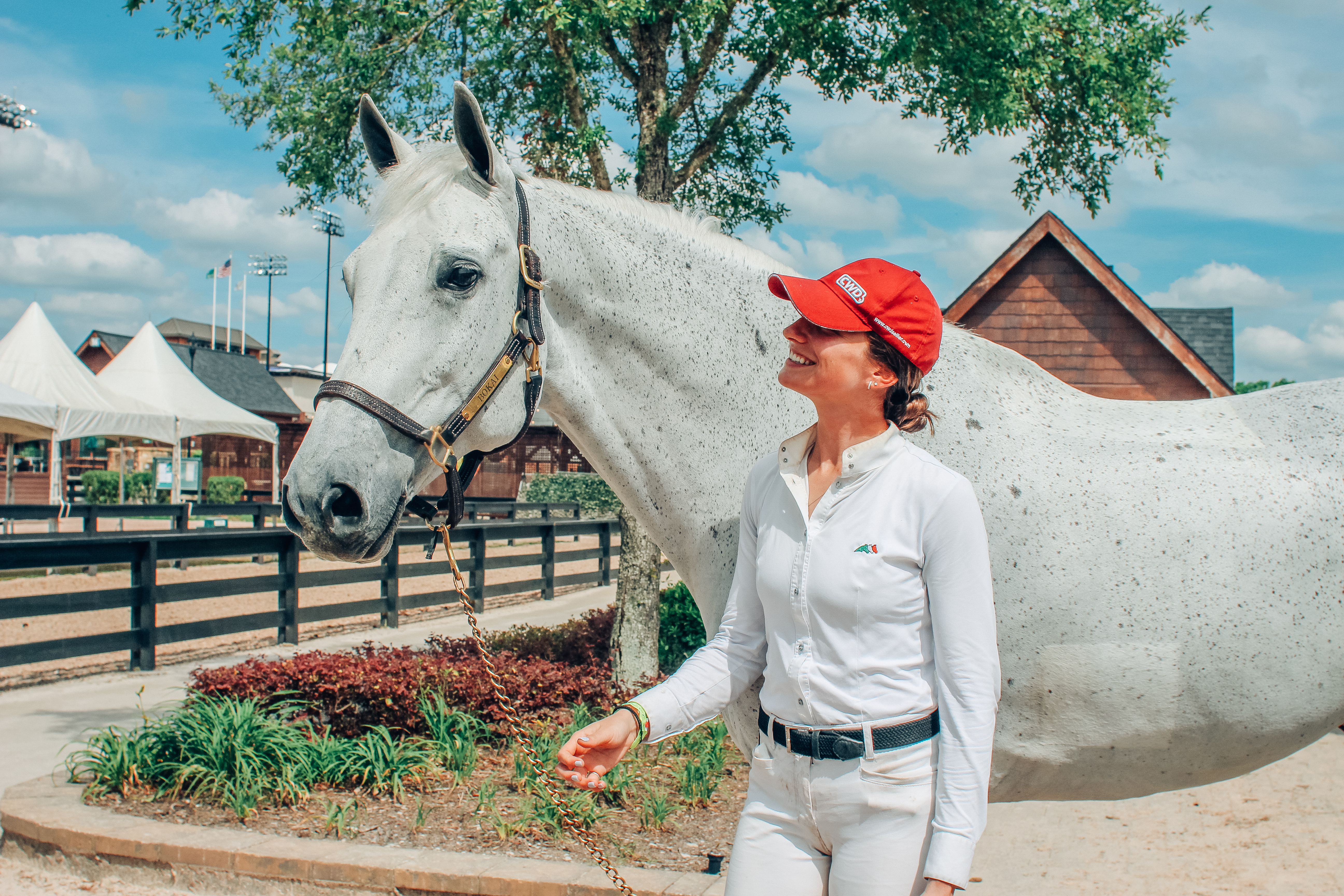 How did you get into the sport?
My mom rode a little bit and brought my sister and me to the barn when we were younger. I got on one of her horses when I was four or five years old. I had a pony just for fun and on the side. I got really serious about it when I was probably 15 or 16 years old. I did all of the junior divisions: Equitation, Jumpers, Hunters. I made the switch to North Run my last junior year. I have been with them for almost most seven and a half years now. They're like my second family. We've done a lot together. They've taken me all the way to the five star level and I never thought I would get there. I am lucky to work with such a great group of people! They've done a lot for me and I've learned a lot from them. Horses have always been something that I really love. I just made the decision this past December to turn professional. I love this sport and I love the horses!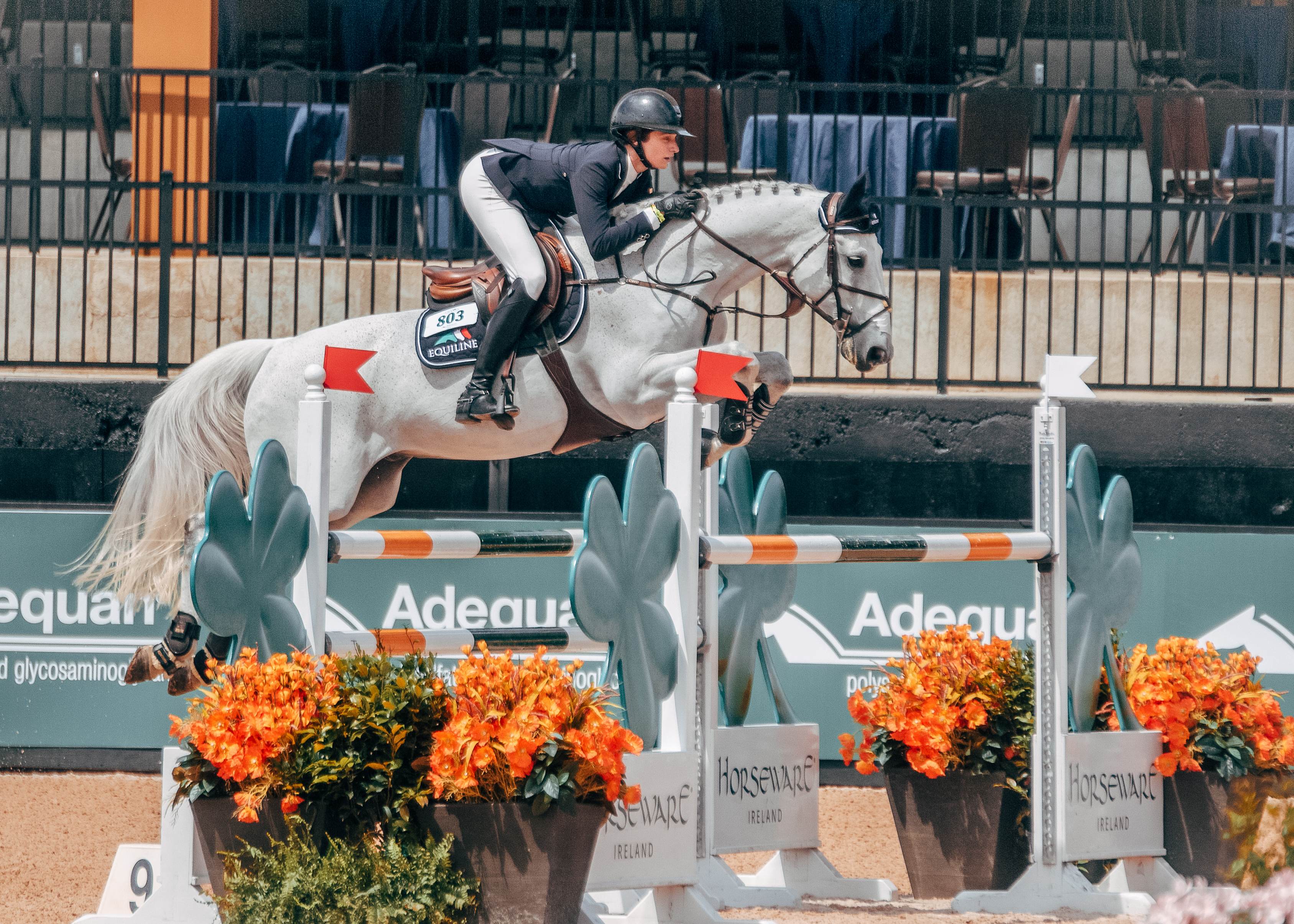 How have horses impacted your life?
I really don't see myself without horses. Especially the ones I have now; I've had them all over a year. You develop such strong relationships with them. I would be with my horses all of the time if I could. This is the kind of lifestyle that I chose. I love to travel the world and see new things that maybe I wouldn't have before. It's also so nice how everybody knows everybody. No matter where you go, you know you're going to have someone there.  
Thanks for chatting with us, Catherine! We'll be cheering you on this season.