We caught up with Bea, who competed at the Tokyo 2020 Paralympic Games this summer in her first appearance for Team USA after earning her spot on the team at the final selection trial hosted at TIEC. As the Adequan®/USEF Para Dressage National Championship returned to the venue alongside Tryon Fall Dressage 3 competition, she chatted with us about what it was like to compete in the Games as a first-timer, how she feels after the experience, and what it was like to return to Tryon and celebrate with her teammates. Read below to hear from Bea!
What was it like going to Tokyo, and how does it feel to be back?
I was so proud of him, proud of myself. I handled the pressure really well. Being the first one to go in the entire competition was not easy mentally, and I handled it like a pro. I just got in my head and did the job.
It's definitely a different feeling. It's not like I feel better, it's just that I feel like I have more experience now. More experience competing against the international competition, seeing them and their horses and how they compete and how they train. I feel like I have more knowledge than last year.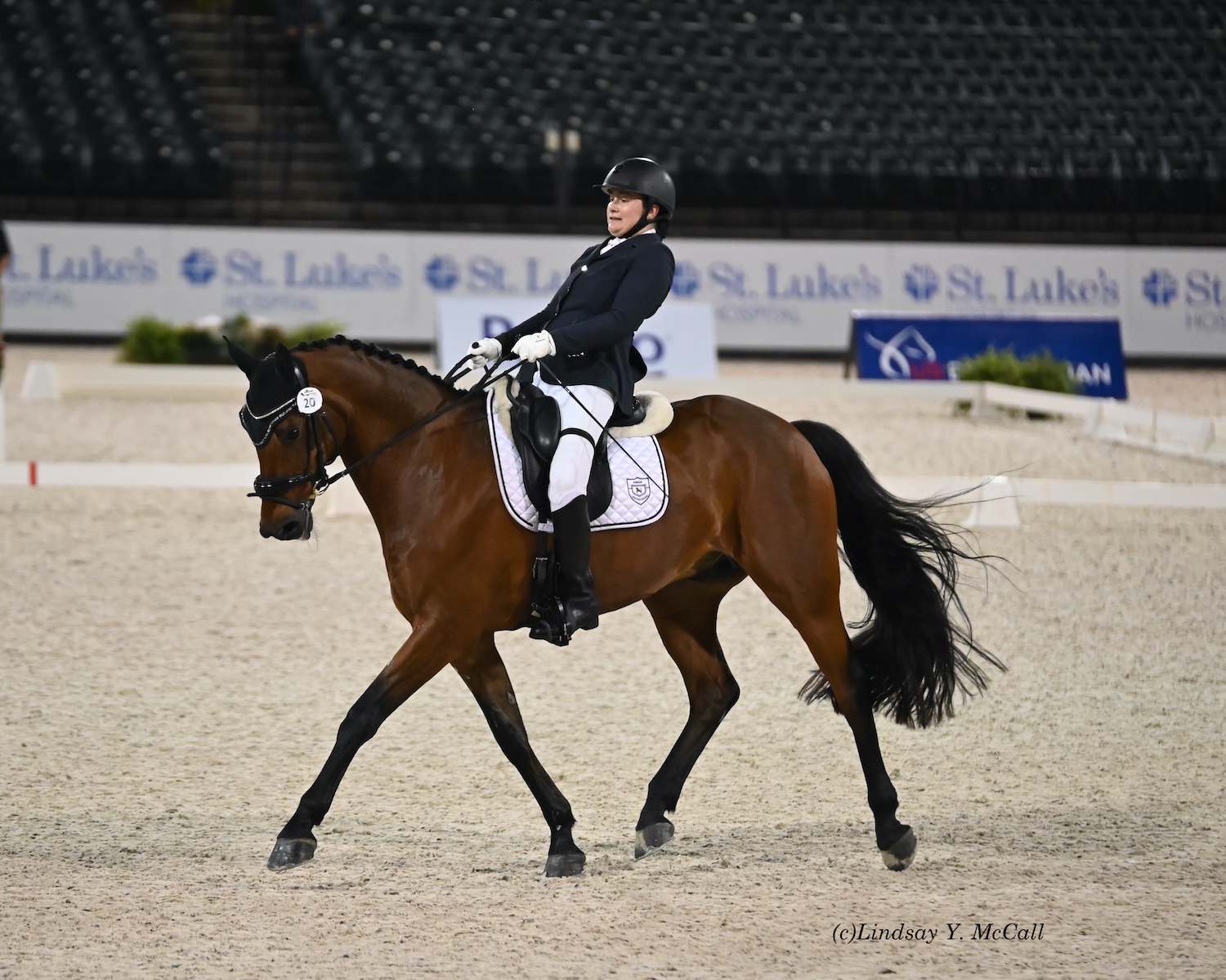 Bea De Lavalette and Clarc in Tryon Stadium
©Lindsay McCall, USPEA
What was it like qualifying for the Paralympics while competing at Tryon, and then returning from Tokyo back to the States?
The process of coming to Tryon in June and then to Tokyo and back can be a little hard on the horses. It's a lot of travel in a short amount of time. It's a lot on us, but it's harder on the horses. They've done pretty well acclimating to the weather. There's a big weather difference between here and there.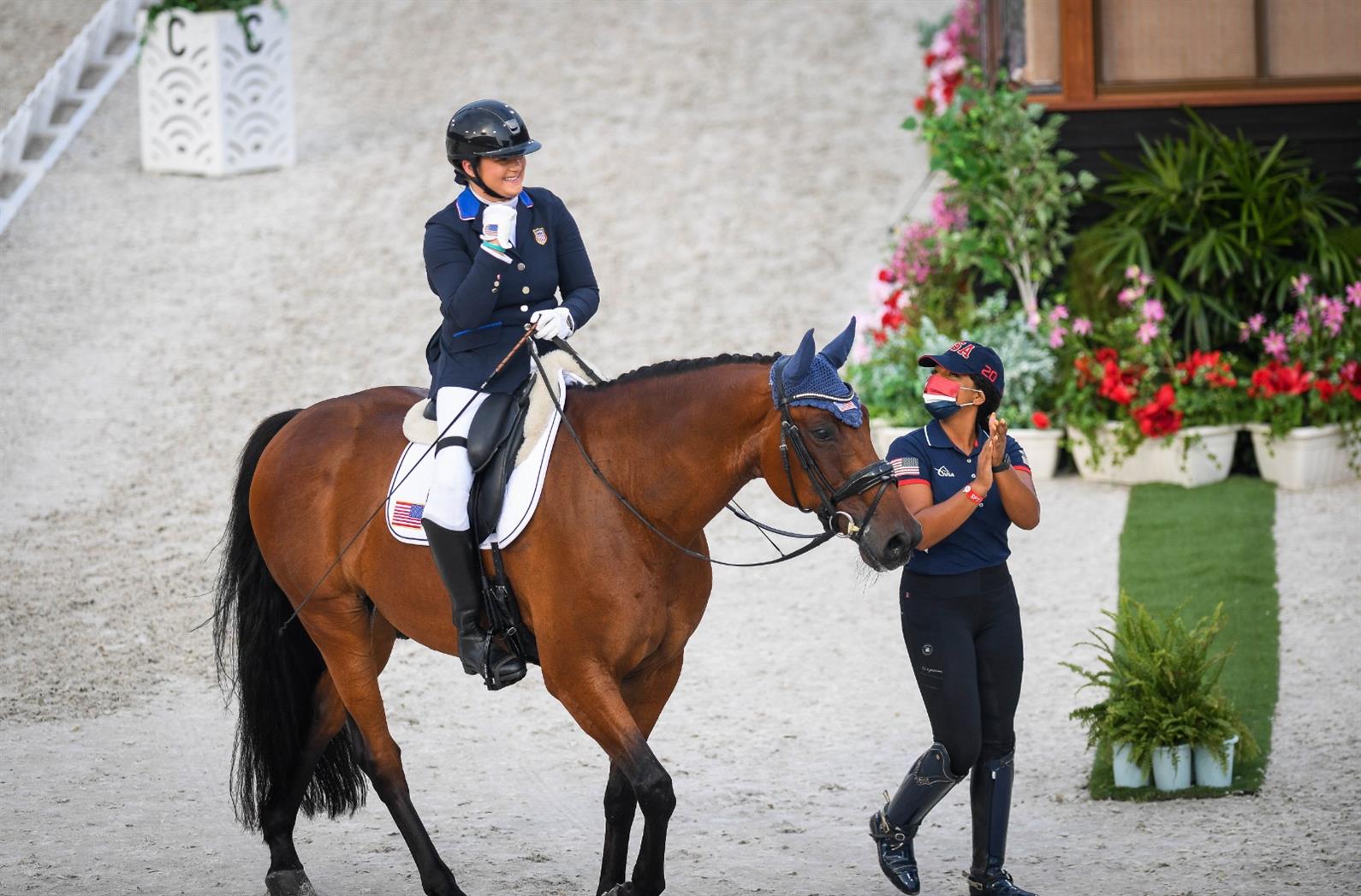 Bea De Lavalette and Clarc in Tokyo
©US Equestrian
What does it feel like to be back in Tryon, even though you're not competing?
I'm here supporting my teammates and friends, and they're doing pretty well this weekend. I'm very proud of them. Especially with the weather that we've had, it's not the easiest. Some of the horses are used to Florida weather – South Florida weather! – so rain and cold are not exactly the same. They're doing pretty well, I'm very very proud of them.
Did competing at TIEC at the selection trial prepare you for Tokyo?
Yeah, definitely. Just the last qualifier being here there was a lot of pressure on it. That prepared me a little bit for the pressure that I was going to have in Tokyo. That kind of pressure from wanting to be on the team and being on the team, and then being at the Olympics. It definitely gave me a little bit more of an edge off.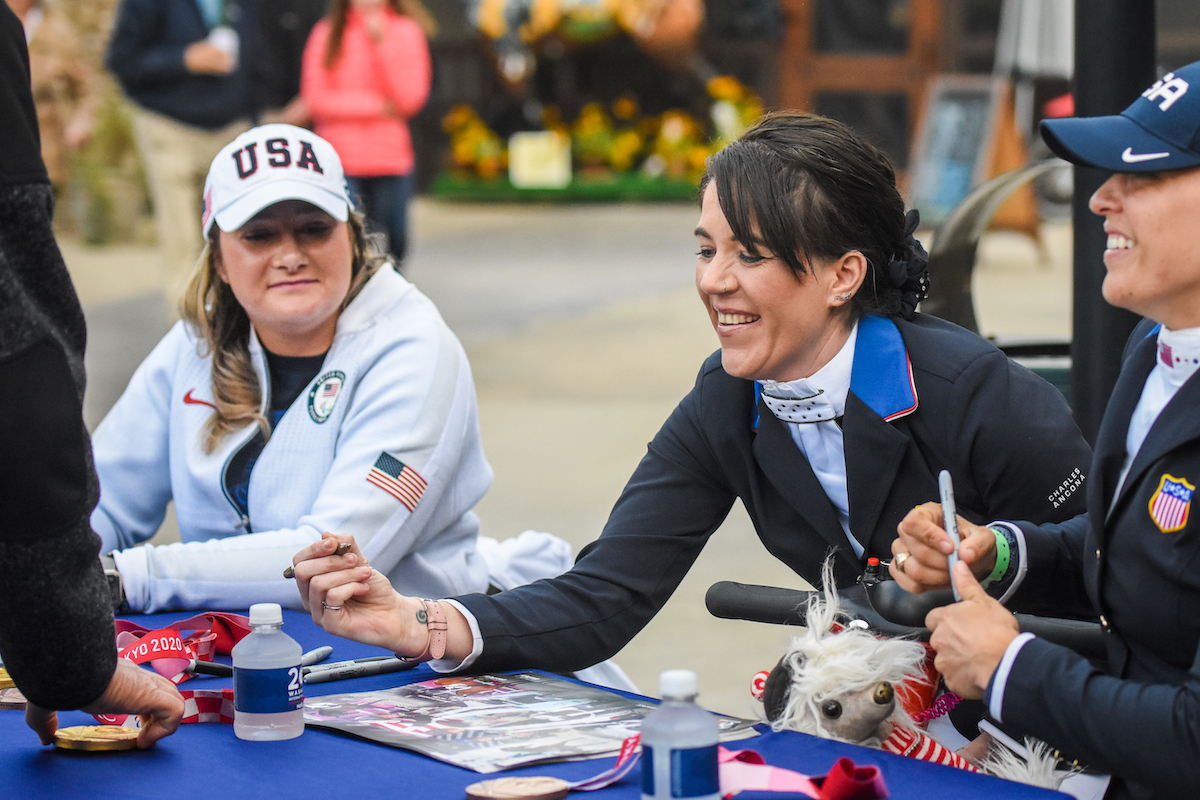 Team USA greets fans and signs autographs in Legends Plaza.
©TIEC/Madison Ibach
How have you seen the sport growing in popularity since the Paralympics?
There's definitely a big difference. A lot of people I think paid attention to it during the Paralympics. Just the fact that the team did so well helped a lot. With Roxie [Trunnell] getting the two golds and then the team getting the bronze, that brought more light onto the sport of Para Dressage.
As part of 2021 Washington International Horse Show events at TIEC, Team USA was honored in Tryon Stadium prior to the Longines FEI Jumping World Cup™ Qualifier as well as with an autograph signing earlier in the afternoon. Fans were able to meet the Paralympic superstars as well as view the medals they brought home from Tokyo. We are so proud of ALL our Para Dressage athletes, and we look forward to welcoming everyone back to TIEC again in 2022!
Click here for results from Tryon Fall Dressage 3 and all Para Dressage competition.

2022 Dressage and Para Dressage competition dates will be available soon at www.Tryon.com/Dressage. Stay tuned for more information to come!