Meet our next TIEC rider spotlight, Alyssa Morris! Alyssa has loved horses for as long as she can remember, starting her journey in the saddle in 2012 after watching one of the greats, Charlotte Dujardin, earn Gold at the Olympics. She is now excelling in the Hunter ring with her talented Thoroughbred, Blue.
Alyssa faced a pause in her riding career when her leg was amputated. Her passion for the sport was unwavering, though, and she resumed her equestrian career three and a half years ago. Her dedication to and unconditional love for the sport and horses has inspired many equestrians across multiple disciplines, including the team at TIEC! She joined us during the Tryon Fall Series, and we were thrilled to catch up with Alyssa and hear her story. Read below to learn about her background in equestrian sports, her horse, her exciting goals, and more.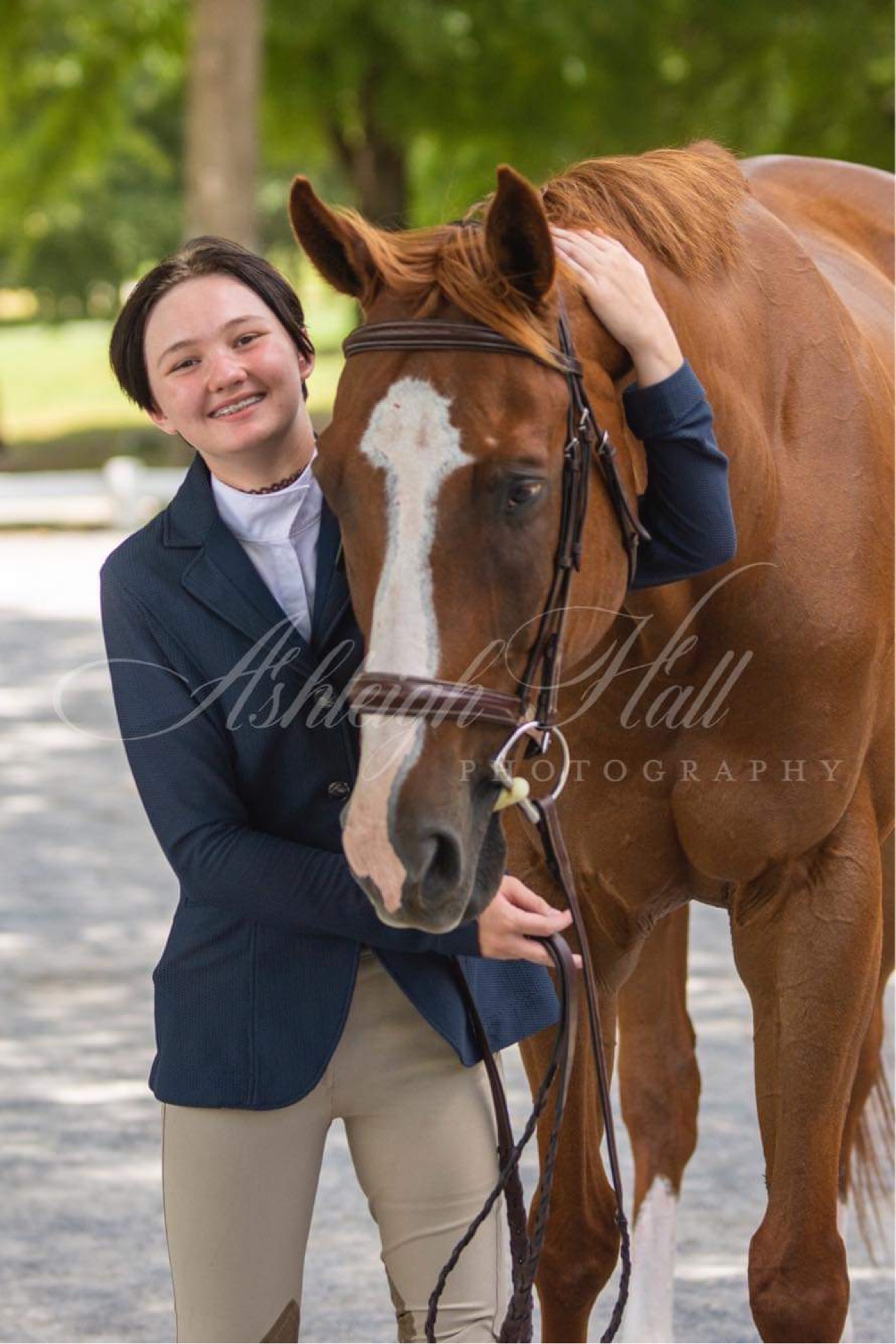 How did you get into the sport? 
I've loved horses my whole life. I really started getting into it in 2012 when Charlotte Dujardin won [a Gold medal in Dressage at] the Olympics with Valegro. I thought, "I want to do Dressage!" I started riding at our state's rescue. I would be so excited when one of the horses would do a sidestep. That's how I started, and then I stopped once I got my amputation. I finally got back into it about three and a half years ago. Now, I'm here jumping!
Tell us about your horse!
His name is Blue, and I bought him a little over a year ago. He's a 17-hand Thoroughbred who's 13 years old. We bought him without knowing how green he was. He hadn't done pretty much anything his entire life. He's finally settled and is doing really great. I have very high hopes for him!
What inspires you the most as an equestrian athlete?
Trying to be the best that I can be. It's so hard with one leg because all the other competitors don't have an amputation, or if they do, they normally do Dressage [instead of Hunter/Jumpers]. It inspires me to show people that I can do 3'6" or 3'9" fences while only having one leg. I want to show people that it's not a big deal and I can do whatever they can do!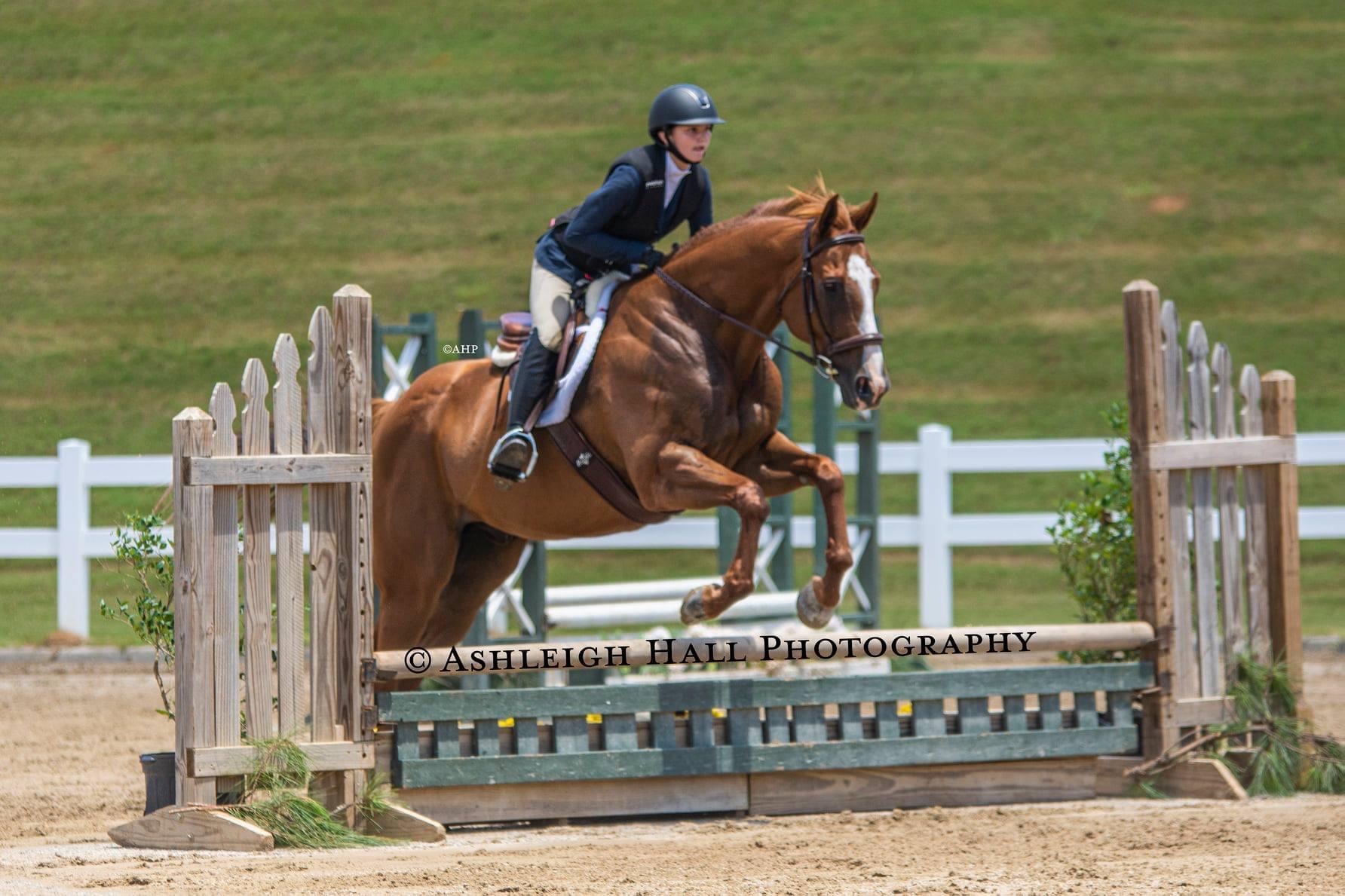 What made you decide to ride in the Hunters?
I honestly don't know. I didn't know the difference between Hunters and Jumpers, so we searched it online. I remember seeing that Jumpers was all about going quick and not knocking poles down, while Hunters was about going slow and making it look good, and I decided on Hunters.
What are some of your upcoming goals?
I want to show 2'6" next year, but my long-term goal would of course be to go to the Olympics. Short-term, I want to go to the Maclay Medal Finals. That would be a big one, or the Hamel Foundation 3'3". Something Equitational and, of course, Hunter Derbies! 
What advice would you give to other riders who are just getting into the sport?
Find a trainer that's right for you. I went through a couple of different trainers and finally found my current trainer who's helped me so much. She gives me the confidence I need. Find someone who can give you the confidence, train you, and support you.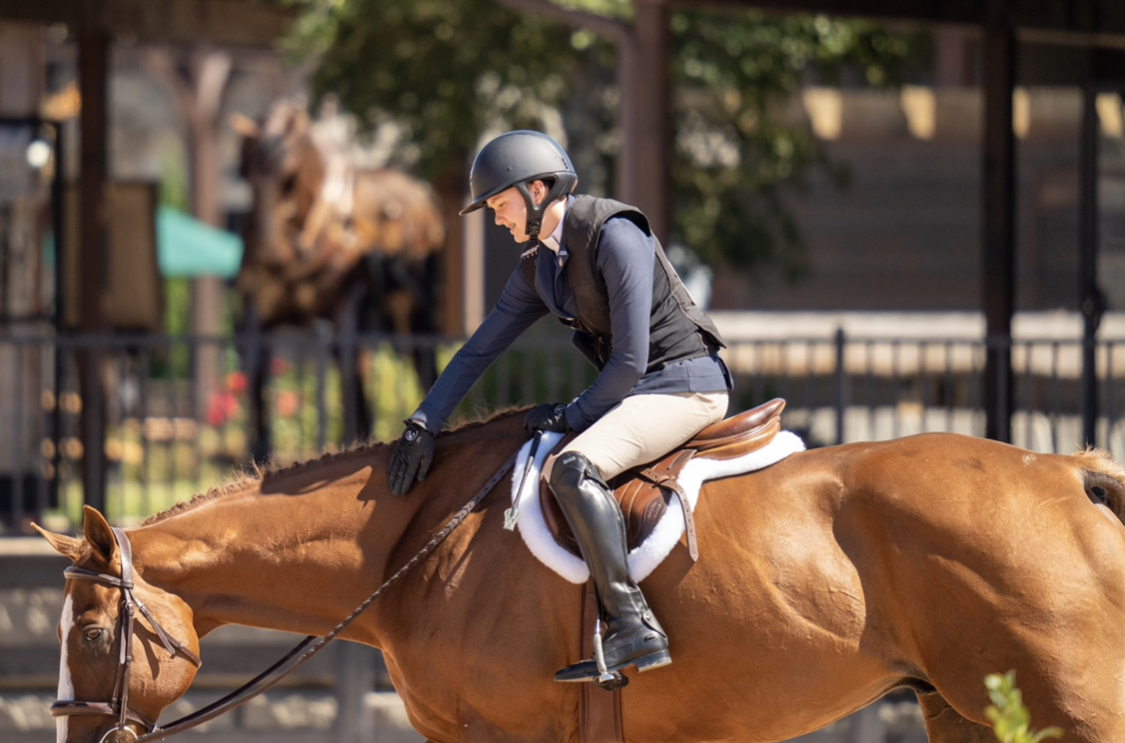 Which horse has made the biggest impact on you?
Definitely Blue! I've ridden schoolmasters, and that's kind of what I had before him, but Blue is the first horse I've ever bought. He would be the one that's taught me the most, in just a year. 
How do you enjoy showing at TIEC?
I love how much fun it is! It's so horse and rider-friendly. Blue loves it here, too. He's kind of iffy at shows and can get a little excited, but he just loves it here. As a rider, it's so much fun to get to see all of the big riders go. I had a bad fall the first time I was here, but it was so nice to be able to be like, "Well, let's go get dinner and watch the Grand Prix!" It's so great that even when you have a bad day, there's plenty of other fun stuff to do.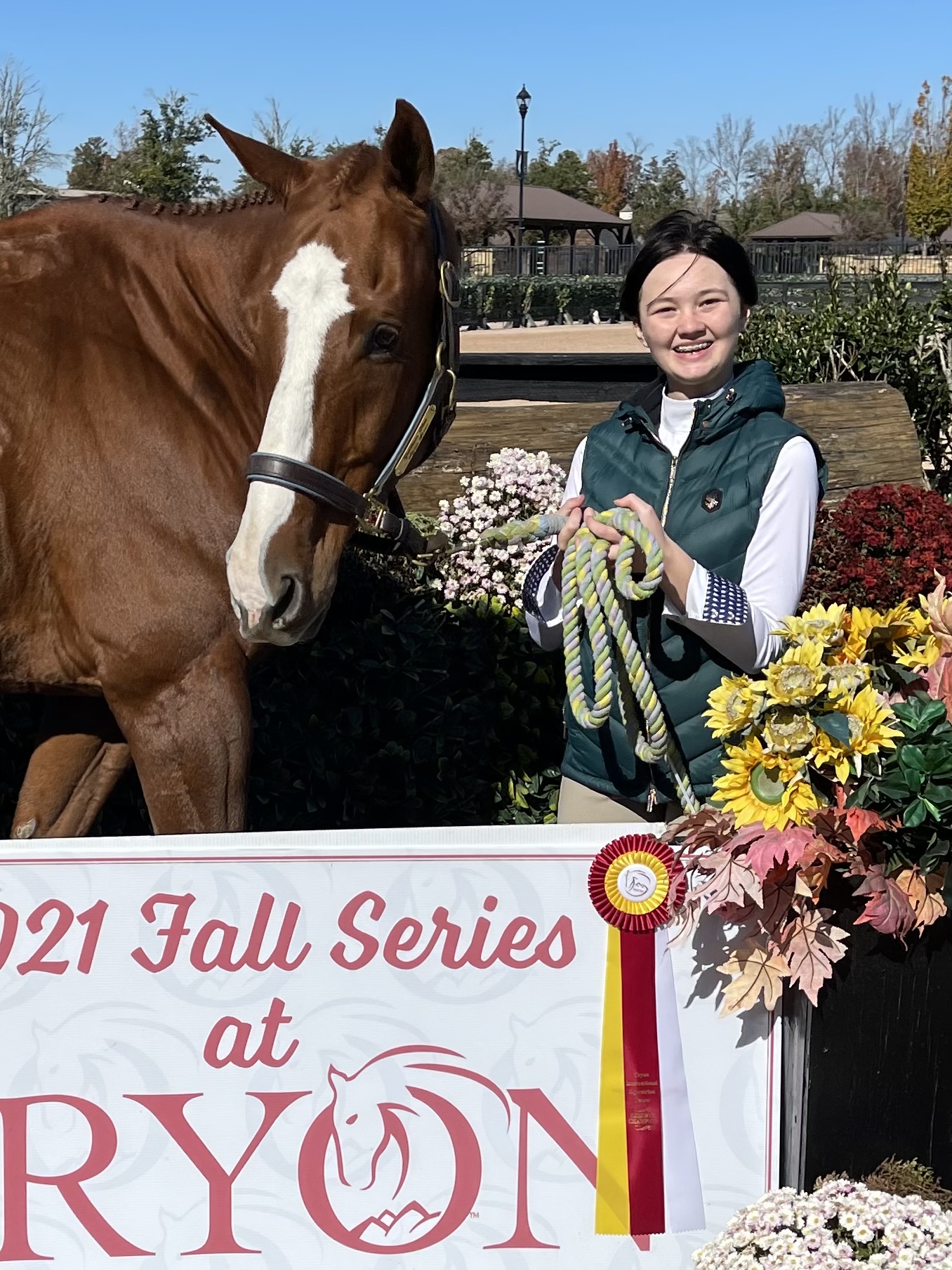 Thanks so much for chatting with us, Alyssa! We're so excited to see all that you accomplish in the sport and hope to see you and Blue back at TIEC very soon.