Meet our next rider spotlight, Alex Alston! The talented junior rider out of Gahanna, Ohio has already made quite the name for himself in the sport across all three rings. He excels in Equitation, scores high in the Hunters, and soars across the Jumper rings! We were thrilled to catch up with him when he joined us for the 2021 Tryon Fall Series and Washington International Horse Show hosted at TIEC. Continue reading to learn more about his equestrian background, get to know his horses, hear about his goals, and more.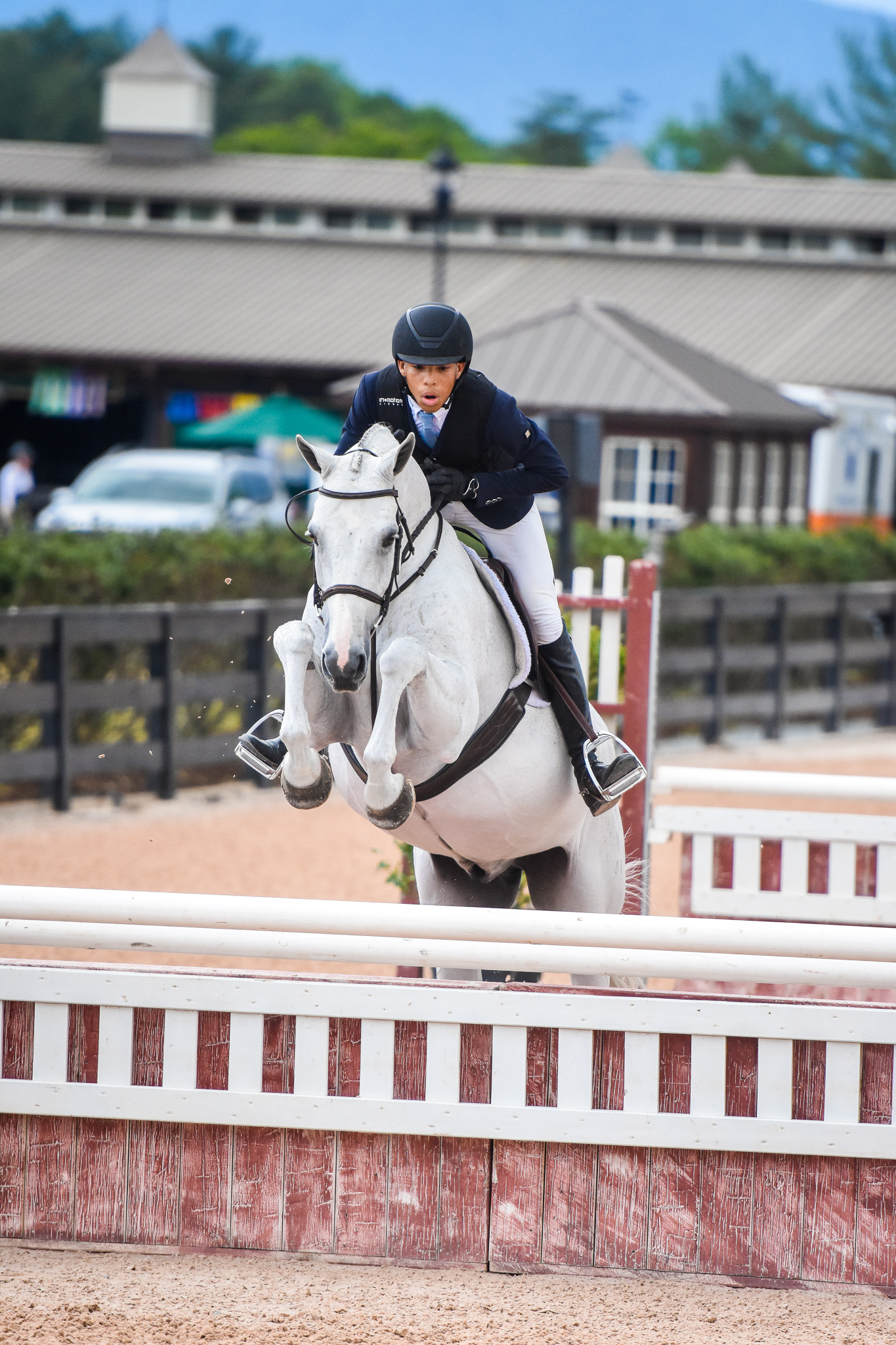 How did you start riding?
Growing up and before I moved to North Run, my neighbor rode with the trainer who I then rode with for ten years. So, that's basically how I started riding and how I was introduced to the sport.
Tell us about your horses!
I have a good group right now, and they all have really affectionate personalities! Most of them are actually picky treat-eaters, too. They like real fruit such as bananas, banana peels, apples, and carrots. They don't like mints or any sort of makeshift treat or cookie. They like to eat healthy. They're vegetarians, like me!
Which horse has had the greatest impact on you?
I would say Cash, for sure. In the beginning, we weren't super successful. It took me a long time to figure him out. A year in, I couldn't do it and considered selling him because I couldn't figure him out. Before getting him, he won plenty, so I didn't want him to have to put up with me and never be successful again. Looking back, that wasn't the right way to think of it. I stuck with it a bit longer and figured it out! He taught me to never give up and keep pushing.
What do you show in right now?
I show in the High Junior Jumpers, Medium Junior Jumpers, Large Older Junior Hunters, and pretty much all the Equitation classes.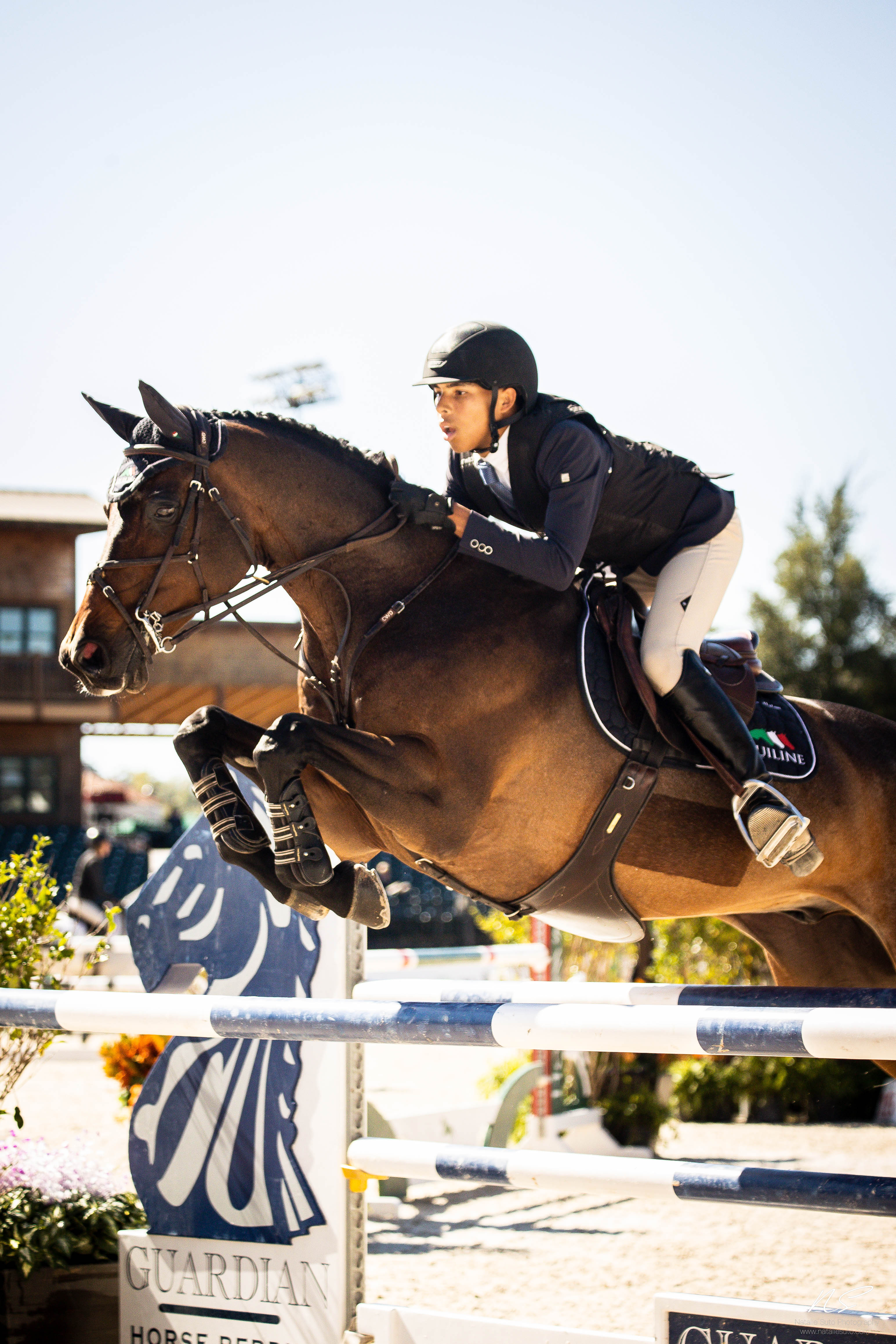 Which discipline is your favorite and why do you enjoy it?
These are all easy questions, but they're so hard! I really enjoy the Hunters on the horse I have now, Cash. Overall, though, the Jumpers are my favorite because the judges aren't there to critique you as much. It's more technical and less judged.
What's been your biggest career highlight so far?
I think it was probably winning the Gladstone Cup at the Junior Hunter Finals. I was 5th at the Medal Finals and over the summer, our team won Bronze in the Young Riders Competition in Michigan. Those are my favorite accomplishments!


What are your long-term goals as a rider?
To continue to be successful at the Equitation Finals and hopefully jump bigger classes in the Jumpers. I would love to continue to improve my quality of riding!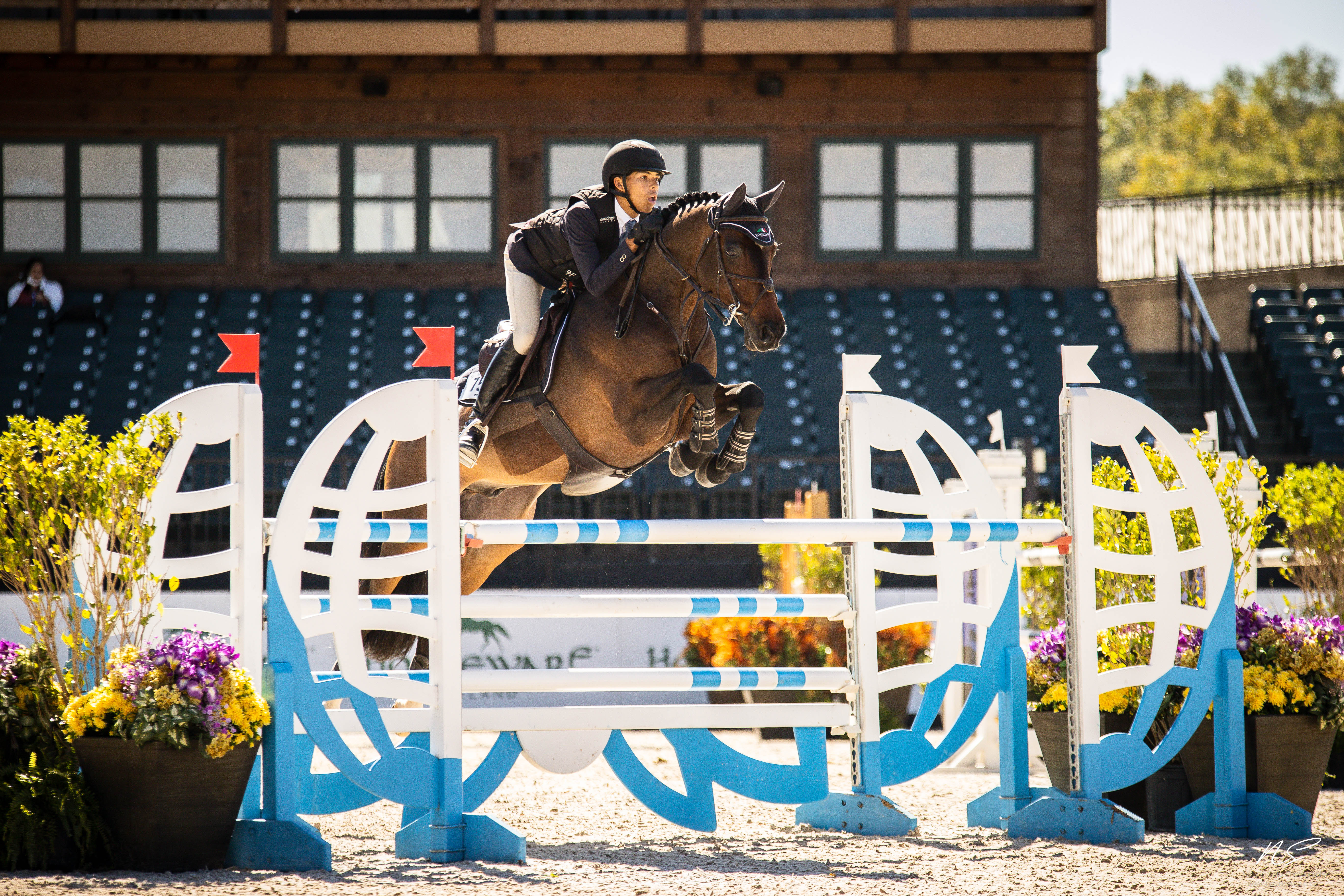 What's your favorite part about competing at TIEC?
The horse shows themselves are always nice and well-run. There's good weather, normally. I like that there's plenty of restaurants to choose from, too. There's a great layout for the barns, and there's everything you could need in one place. I love the General Store, the cabins, the restaurants… All of it!
How do you think we can grow the equestrian sport for the better?
I think the sport needs to be more accessible for the average person. I don't know how, but it needs to happen. It's not like we can make the horses cheaper, but we need more accessible opportunities.
What advice would you give to a new rider in the sport?
Work hard and never let anyone get in your way. Never let anyone tell you you can't do something!
Thanks so much for catching up with us, Alex! We're so inspired by all your accomplishments and can't wait to watch you continue to shine in the show rings.