Meet Mellisa Warden, our next rider AND Eventing official spotlight! With a deep and seemingly primal love for horses, Mellisa's life has always been centered around equestrian sport. Her career as an Eventing official was inspired during her Pony Club years when she would assist her dad and his fellow officials in the building of Cross-Country courses. In the saddle, she's turned many horses' stories around from off-the-track thoroughbreds to rescues, bringing them up the levels of Eventing and Show Jumping.
After a year and a half of chronic pain due to an injury, she made the difficult decision to amputate her left leg in February of this year. Despite this significant life shift, Mellisa continues to exude optimism and strength, determined to be the best athlete, horsewoman and official she can be. She joined us as an official for The Fork presented by Nutrena at TIEC last weekend, so we were thrilled to catch up with her to learn about her background in the sport, how she maintains such a positive mindset, her role as an official, and more. Continue reading to get to know Mellisa!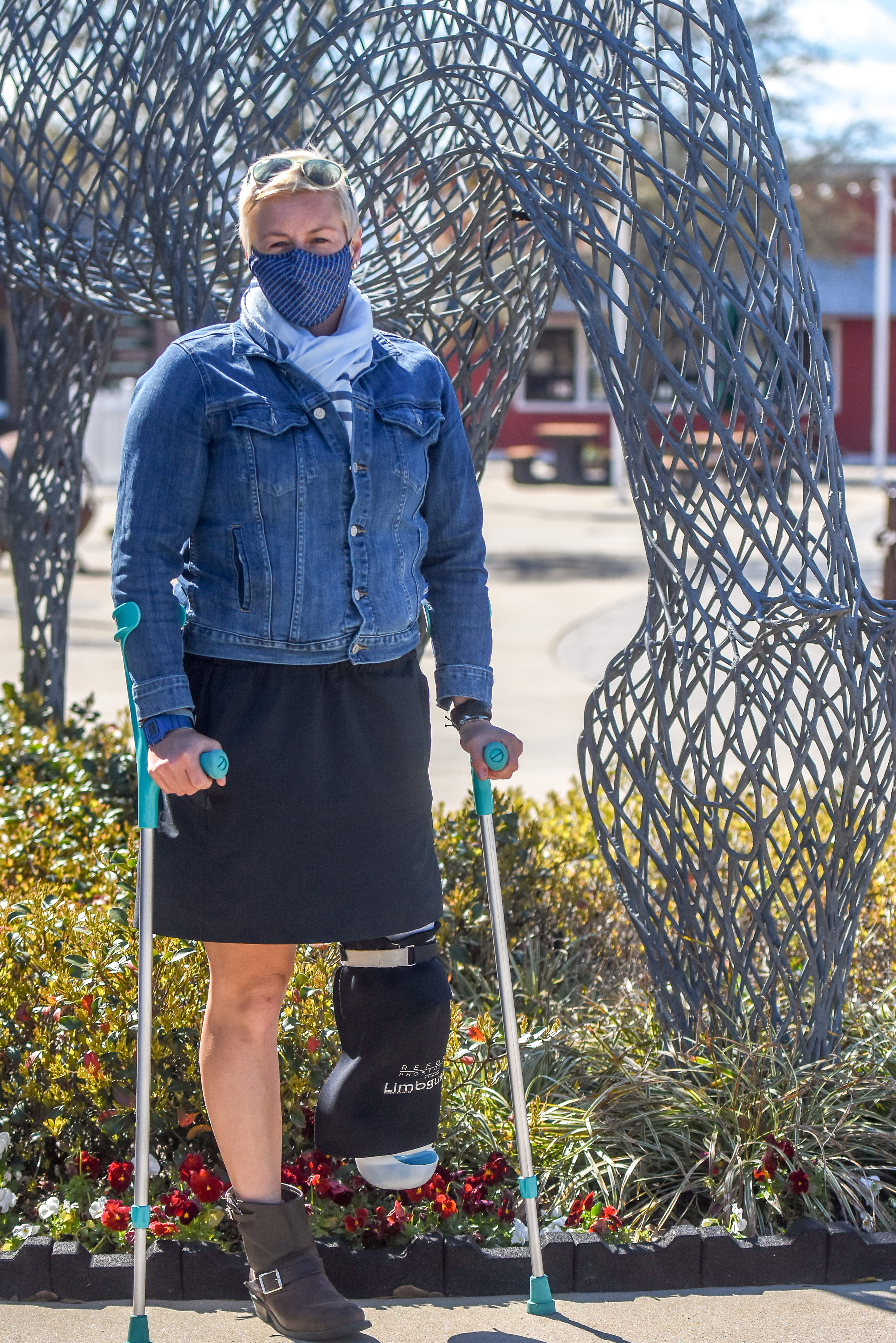 What sparked your love for horses?
My maternal side of the family were all riders. My great aunt was a Show Jumper back in the 40s, 50s and 60s. Unfortunately, she passed away before I was born. I've tracked her horse, though, and found him in the old AHSA catalogs and stuff like that. It was pretty cool! After she passed away, he was sent onto someone else. My aunt was an Event rider, too. I wanted to do the Jumpers when I was little, but my dad had found out about Eventing and said, 'No, you're going to be an Event rider!' I grew up in the northwest on a boat, so not what you'd expect to get into horses, but the genetic defect is strong. Sometimes it skips a generation, and I think it skipped my daughter as she's not really into horses. She rides, but she doesn't love it the way that I do.
I did Pony Club and my dad took over the Cross-Country course design when I was 13. I would spend my summers working alongside him building Cross-Country jumps and working with the officials. I thought, 'I want your job one day!' I didn't really plan on it, but it worked out that way.
Tell us about your role as an official!
I have my Large R Event TD License and Large R Event Judge License, so I can TD and judge through Intermediate. I was planning on doing the FEI Seminar last year so I could be Level 2 FEI TD, but it got cancelled due to COVID. Hopefully, it'll go off this year without a hitch and I'll add FEI TD to the list of licenses. 
I love the sport, I love the people I work with, and I love the opportunities [the sport] allows. It's really cool for me to see it all come full circle. My degree is in International Politics, so working with a lot of international people and working on rules makes me feel like I'm home. I totally didn't plan on it either. I was supposed to go to law school, then decided it wasn't the career for me.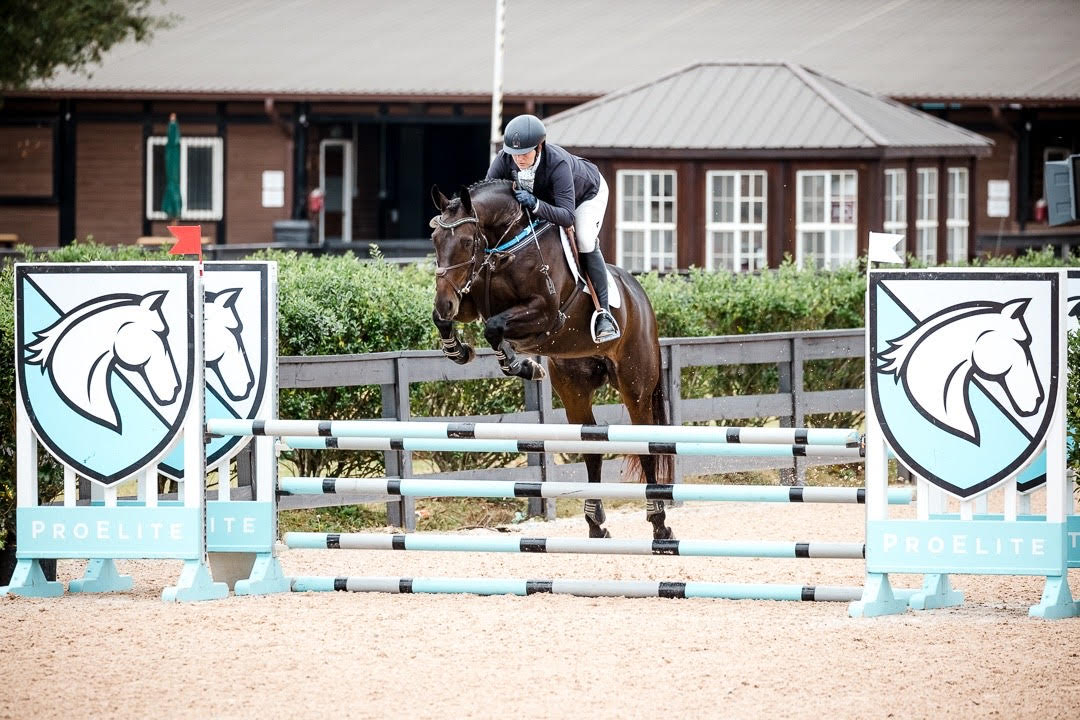 Has Eventing always been your primary discipline?
I went to school on the Canadian border, so we did the Jumpers up in Canada at Thunderbird and stuff like that. I always came back to Eventing, though. [Eventing] came from the military, so it has these deep roots and is very pure. Going to an event was always like going to a party. It was very social and it didn't matter if you knew the person or not. If someone needed something, people were always there to help. I think our community is like that anyway, but you see it a lot more [in Eventing] because the world is so small!
How have horses impacted your life?
I think they're it. The reason I'm on the East Coast is because when my daughter was a few months old, I found this thoroughbred gelding. I went to look at him and he ran away with me six times in a giant field. I said, 'Let's just watch him gallop because clearly he's feral.' After watching him gallop, I decided that was the horse. He was extremely talented, but very naughty. He was terrible on the flat, but a good mover. I ended up going to California with him and moving up to Prelim and Intermediate there. He was doing quite well at the upper levels, so the next step was to go east. I found a place in Aiken, so instead of everything being hours away, it was 30 minutes away. I had his full brother, too, who did the Jumpers and Eventing. He did 1.30m classes and went to Intermediate.
I lost my big horse two days after his ninth birthday about ten years ago. I passed his brother onto a young rider who took him up the levels and did well with him. The horses have really become my life. On the side, I always ran, did marathons and got into ultra running. They've complemented each other really well! The fitness from the endurance sports have really paid off with riding.
Which horses do you have now?
I have a five-year-old thoroughbred mare who I evented up to Training right before I had my surgery in February. She's in training with a friend of mine, Jessie Schultz, in Aiken now. Jess is helping her learn that I can't do certain things. She's teaching her how I can mount and how to move off of my seat better. I also have a failed pony who we bought as he was on his way to a slaughter auction. He evented Prelim with me and did the Jumpers, and now he's with a young rider in Florida. I also have a Trakehner mare who was bred by the people who bred my first two thoroughbreds. She didn't have the heart to be an upper-level horse, so she's with a lovely amateur doing Second Level Dressage and Eventing Beginner Novice and Novice. I've always done off-the-track thoroughbreds because we didn't have very much money. I could take my skills working with difficult horses and bring them along. 
Who's been your heart horse over the years?
I've had a couple of them, and they usually are horses that I shouldn't have had. I had plenty of horses I rode as a kid, but as an adult, it's the horse who brought me to the East Coast and basically gave me the life that I have today. He gave me my first Prelim, first Intermediate and then almost my first Advanced. He gave me my first FEI and all of that stuff. He honestly was a jerk, but when he got out on Cross-Country, you knew he would take care of you. He had his moments and his quirks, but he was just exceptional.
Years after he passed away, I went to look at a horse for a friend at the track. They didn't tell me how old he was, but he was this 16.3-hand black thoroughbred who raced for 11 years, so he clearly wasn't a five or six-year-old. I ended up bringing him home and my husband, who's in the Navy, deployed to Africa the same day. It was ironic because the horse's name was Davy Jones. He was a runaway who was known for attacking people. They had to handle him with a chain, but within a few months, my eight-year-old child could lead him in a grooming halter. She'd walk him around while reading a book with him following her like a puppy dog. That's just what he needed! Right before he did his first Prelim, we lost him. That was the only time in my life where I just wanted to stay in bed. 
I love my red horse, Deadpool, who's down in Florida. He has a sense of humor and is totally Ryan Reynolds. The five-year-old mare who I have right now just doesn't get offended by the fact that I do or don't have a leg. The day I got home after surgery, I went down to the barn to check on the horses. Lucy was like, 'Hey! I missed you. Where have you been?' The other horses in the barn were concerned that I had a walker, but she couldn't care less. I feel like she really gets me.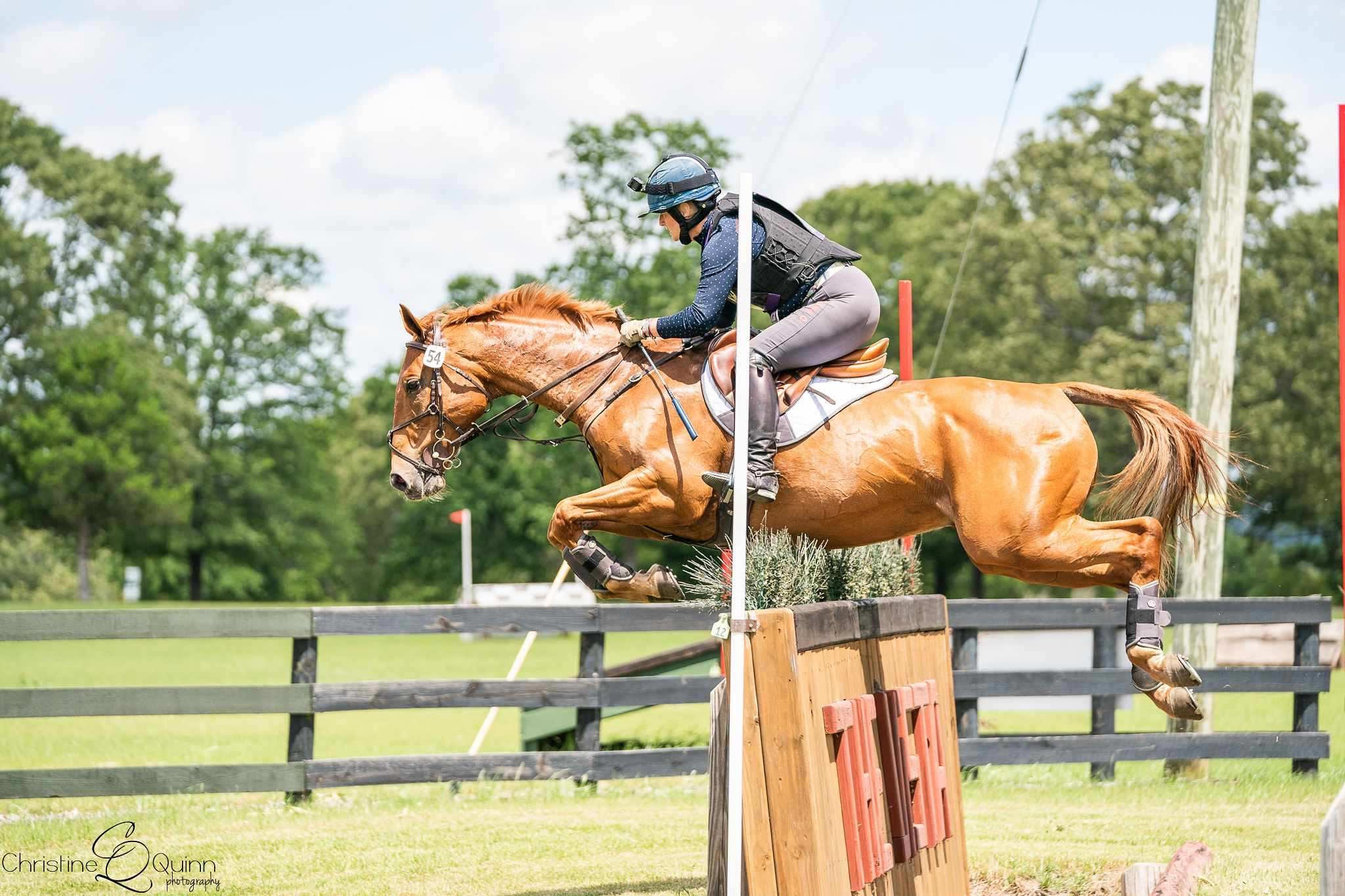 What are you looking forward to about The Fork?
This is my second Event back. I get to work with the most amazing people! I love the facility and I love the group of people who put this Event on. Shelley, Max and Rick are incredible and the group of officials here are just the most lovely humans. No matter what situation you run into, they are just wonderful to work with. 
What are your thoughts on Eventing at TIEC?
I think it's definitely something that was needed in the area. In BC, we have Thunderbird and they run phenomenal shows. You don't find a lot of that across the country. There are so many opportunities here for non-horsey people. If I'm up here showing, my husband can go run trails or go mountain biking in the mountains and the facility has options for food and places to stay. I was here for the Young Horse Show Finals in November and the stalls were lovely. My horses were really happy and everything was really clean. That's really important to me as a competitor and an official.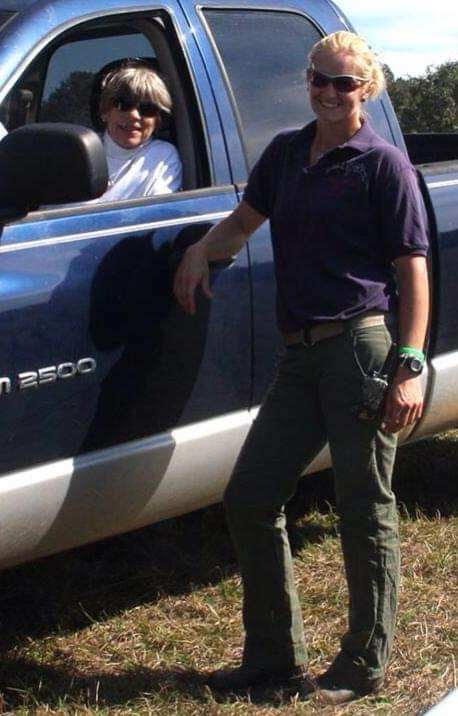 How do you maintain such a positive mindset?
The way I see it, you can either find a way to do what you want to do or grow up and die. There's really not another option. If you want to do something, there's a way to do it. What drives me nuts is when people say, 'It hasn't been done before.' Well, clearly it can be done. We now have women coaching in the major baseball leagues, so clearly there are opportunities regardless of where you come from or what your background is in. If you want it, you can make it happen. Just because you aren't born into horses doesn't mean you can't have it, and just because you're missing an appendage doesn't mean you can't go back and compete.
I've been really fortunate. There are some great people who ride that I started reaching out to as this journey started. One of them is Andrew Diemer in Southern Pines. He's an amputee as well and was back on his mare playing Polocrosse just a few months after losing his leg. He's Eventing at Training [level] and getting ready to go Modified Prelim. I was telling Shelley [Page], there's a guy in Portugal who has a story similar to mine. It was trauma related and they made the decision to go ahead and amputate. Four months after surgery, he was ready to go one-star. I thought, 'I'm really not special!' There are people doing way more.
I want people to know that it's not always, 'Yay, we can do this!' Everyone has dark times. The best thing that I was told years ago is that you get five minutes a day to cry and be upset, then you have to put your big girl pants on and own it. I try really hard, but if I'm having a tough time, I acknowledge it. Living with terrible chronic pain for a year and a half and being told there was nothing that could be done was probably one of the worst things I've ever experienced in my life. Every time we tried to get answers, we were told it wasn't possible and to just give up. The worst thing was feeling like there was no hope, and now there is. Hopefully, if I can get my act together and get USEF qualified, I'll come back here in June for the Dressage show and maybe get Para classified. People have been overwhelmingly helpful. There are literally people who train racehorses who are missing a leg. Clearly, it's definitely possible. It's just figuring out how to do it. I think the big is seeing other people who are like you and knowing that it's possible. 
What advice would you give to someone who's experiencing a similar life shift?
I think the big thing is talking to people. April is Limb Loss Awareness Month and I think it's really important for people to have this discussion. I hate the word 'inclusivity' because it's overused and misunderstood, but acknowledging someone is different and learning how they cope with it is so awesome. If you're going through something, be brave and contact someone who you see doing something incredible regardless of whether they're in your sport. I contacted a guy who's an amputee professional snowboarder who also rides dirt bikes. He lost his leg above the knee 12 years ago and was told he'd never ride again. He went home and started building legs! Now, he's in Italy racing this weekend. Oh, and he rides horses. There are all of these people doing incredible things, so I reached out and said, 'Hey, this is what my life is now. Do you think I'll have limitations?' He told me, 'There is nothing that can stop you. You just have to be determined to make it happen.' You just can't give up until you have the answers that you want. You have to educate yourself, too. Take advantage of the sleepless nights when you're up with anxiety and do research. You never know who you'll run into and who might have an answer that'll help you. Just like with a horse, you never know who will have that trick that makes the horse go, 'Oh, now you're speaking my language!' I think the big thing is to not give up. If you get to a tough point, acknowledge it, find people who can help you, and then push forward.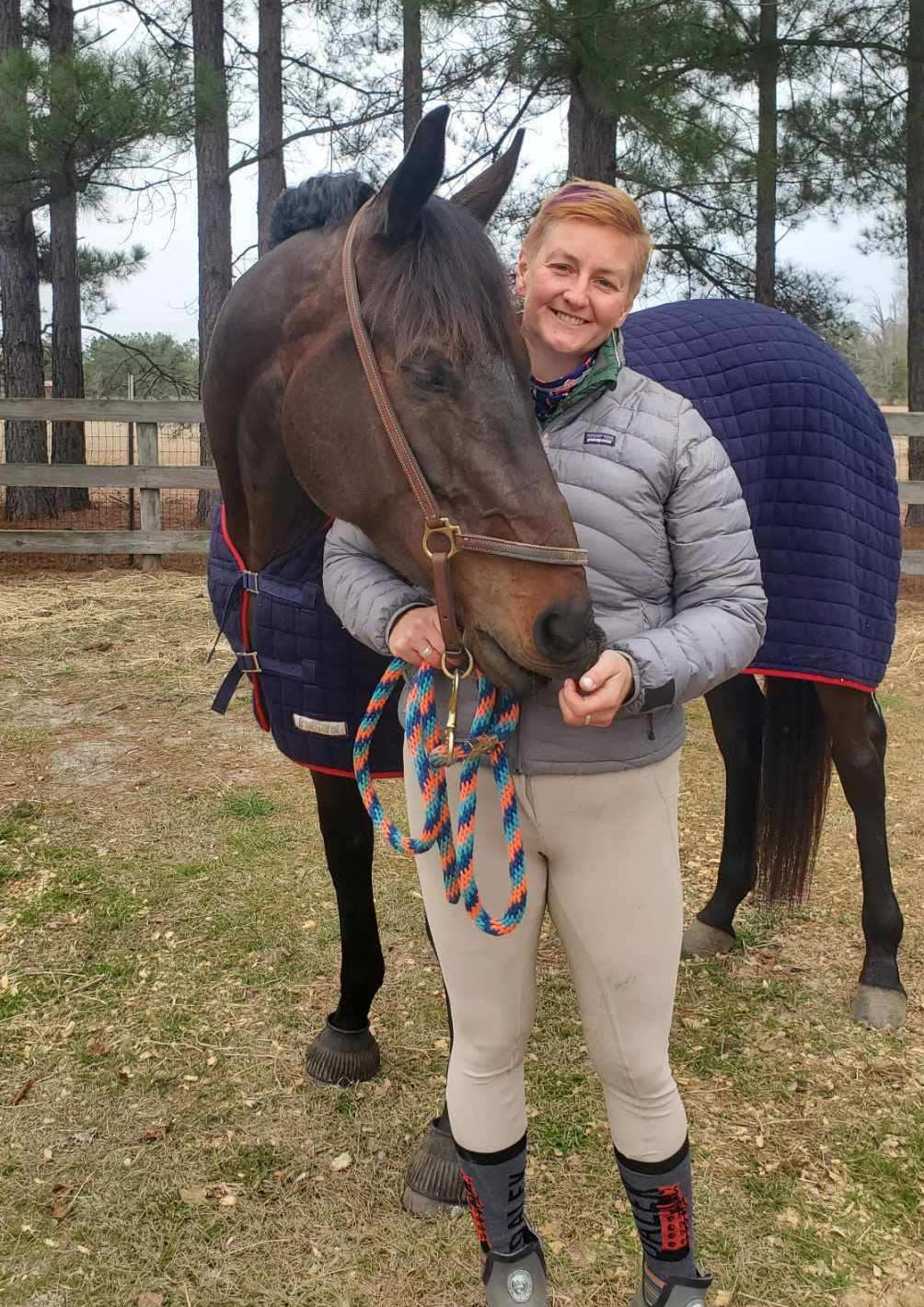 What do you love most about equestrian sport, and what do you wish we saw more of?
I think it's different across the disciplines, but with Eventing, I love that the people I work with don't see my disability as a disability. They don't see it slowing me down and I'm really grateful for that. I don't want to be treated any differently than I was before. They're very positive and very good problem solvers. I don't know that there's much I wish I saw more of. I think I just wish people would have the discussion more. I don't care if it's about race or limited abilities, I think that we just need to have discussions instead of simply saying, 'Oh, you won't be able to go and jump narrows because you're missing your left leg.' Well, there are people who are doing it elsewhere, so let's acknowledge that and figure out a way to do it. In general, I think that acknowledging our differences is what's going to make us stronger because then we can use our differences as superpowers. If you see someone who's different, just talk to them. By talking to people, they feel like they're part of it. The key to being inclusive is involving people.
Thank you for catching up with us and best of luck, Mellisa! We can't wait to cheer you on in the TIEC rings.