March 1, 2022
A pillar of the Mill Spring, NC, community and the Tryon International Equestrian Center (TIEC) family, Joe Louis Godlock, passed away on February 22, 2022. Joe was a dear friend and neighbor to TIEC who helped bring the Center's vision to life by helping our partners make connections in the local community.  
TIEC Partner Roger Smith remembers those first days well and will always be grateful for Mr. Godlock. 
"My memories go back to our first meetings when discussing our plans for the community. He was a devoted supporter and always a gentleman. I will miss him," said Smith.
Joe frequented the venue almost daily to make sure things were going well. He was quick to welcome TIEC President Sharon Decker who said Joe's support of TIEC was priceless.
"Joe came to see me at TIEC my first week on the job, to welcome me. I think he wanted to be sure I really understood how special this place was. He made a drive down through the park in his ATV most days – always with a smile and a TIEC hat! He was so incredibly proud of this place and proud that he and other members of his family had been a critical part of making it all happen."
Decker was so appreciative of Joe's watchful eye over the property and pride for the venue that she gave him an official title. 
"I called him 'Mayor' because as far as I was concerned he was our mayor, always keeping his eyes out for us and helping us make this part of our world a little brighter and a little better," she added.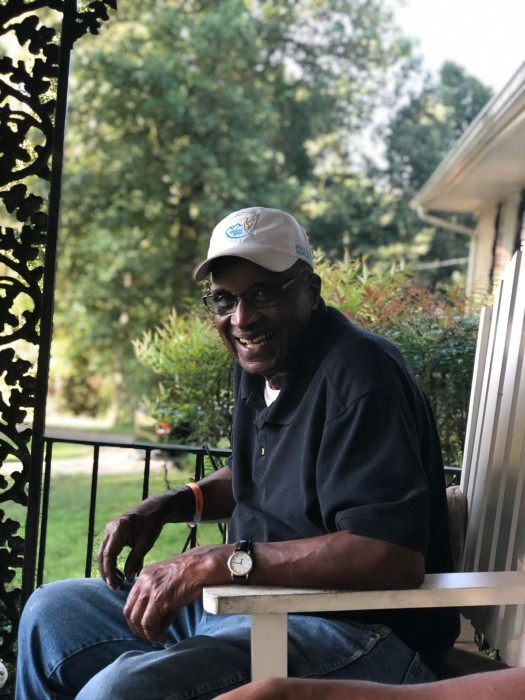 Contributed family photo

TIEC Managing Partner Mark Bellissimo is equally thankful for Joe's dedication to TIEC.
"We will miss Joe's visits to the Equestrian Center. His support and encouragement has meant so much to all of us," said Bellissimo. 
Johnny Adkins, who doubles as Santa for TIEC's Winterfest events, had a friendship with Joe that spanned over 20 years and their memories included many from TIEC.
"I just can't say enough good things about him. He loved everybody. I've had so many good adventures with him. From time to time, we would meet over at Roger's [Diner], and then he would take me on his Gator and he would ride me all around [TIEC]. He was in seventh heaven showing me and telling me all about it. And that's how I got to know a lot [about TIEC]. It's because of what Joe had shown me and told me all about it," remembered Adkins. 
While the loss is painful, Joe's legacy and impact live on through everyone he has blessed, like his nephew, Antoni Staley, who is also a TIEC neighbor and remembers fondly how much his uncle taught him.
"Growing up Uncle Joe used to always say, 'Son, if you see me in a fight with a bear, help the bear.' As a kid I thought he invented that saying, ha. It may be small to most people, but Uncle Joe made sure all of us knew how to jump start a car, change a tire, how to properly cut grass, basically anything he felt a man should know. Even though my grandpa and dad taught us, Uncle Joe would always say 'let me show you the real way,' ha. He will always be loved and missed."
Staley shares and continues his uncle's love of TIEC, coordinating car shows for the resort, providing guest shuttles, and detailing vehicles for the venue, staff and guests through his company.
In honor of Joe Louis Godlock, TIEC will name a future road within the resort after him.