Meet Skylynn Elizabeth Floyd, one of our most adorable rider spotlights yet! Skylynn is a very talented 12-year-old Jumper athlete who's had a love for horses for as long as she can remember. Skylynn and her pony, Alaska's Northern Lights, have been shining bright at TIEC during Tryon Fall 1. After lots of preparation with Skylynn's trainer, Sher Gillespie, the duo had quite the milestone moment this weekend by competing in the .90-meter Jumper Division for the very first time! Continue reading to get to know Skylynn and "Alaska," hear about her background in the sport, and more.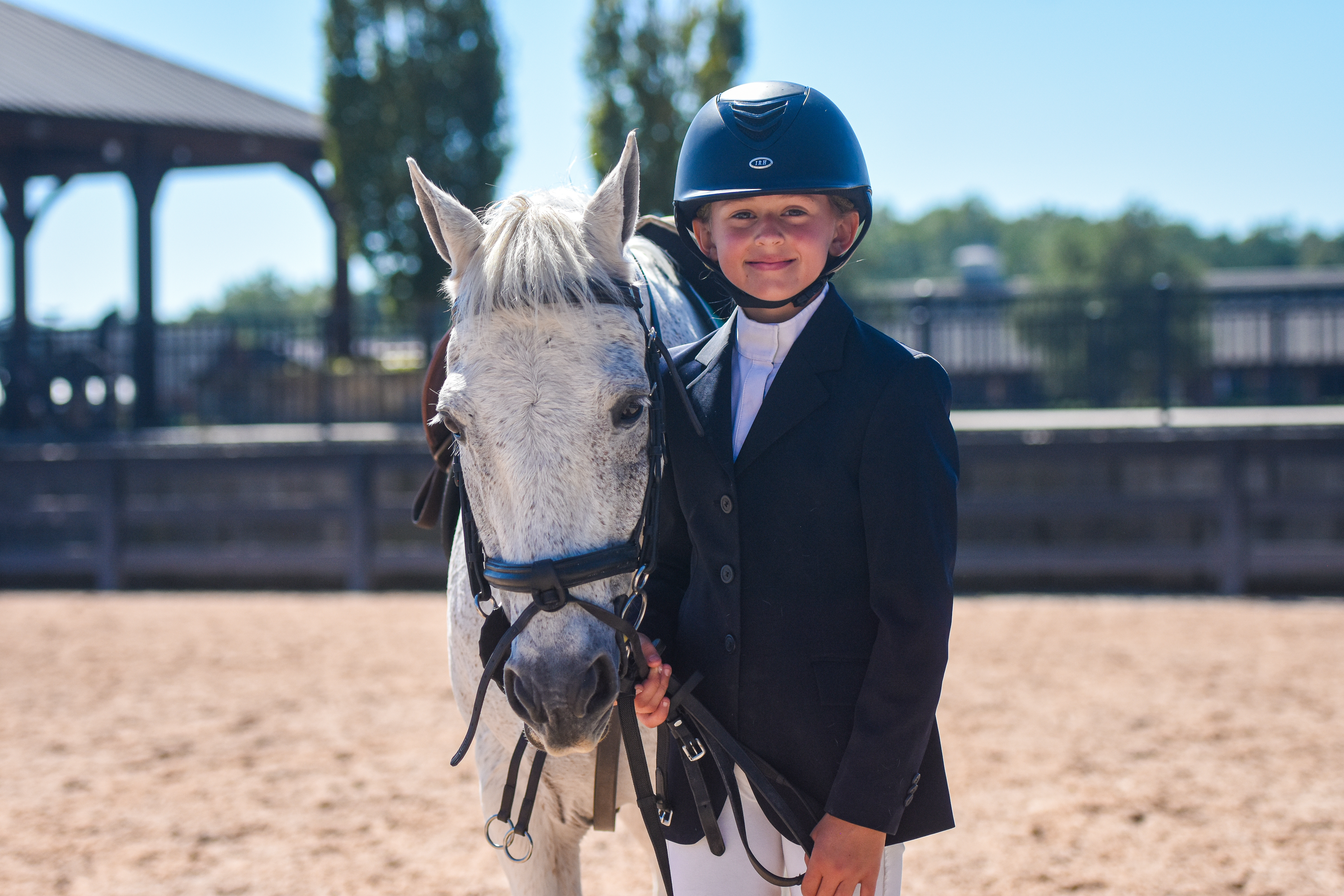 Tell us about your pony!
Alaska is a 13.2-hand Quarter Horse and Welsh cross pony gelding. We got him about three months ago. The rider was just too big for him, so now he's my main horse. 
This was your first time jumping a .90-meter course at a show. How have you been preparing to move up to this height?
Sher [Gillespie] has been really helpful and given me exercises to do at home, whether it's trail riding or a certain gridwork pattern. It has really helped! The height is easy, but everything else other than the height is really difficult. So, that's what we've been working on.
Do you do Hunters, too?
I used to do Hunters with my old horse, but she's retired now, so I don't really do it. I mean, if there's an option to do it, I'll do it, but Jumpers is where my heart is. 
What do you enjoy most about the Jumpers?
The speed, and that the jumps don't have flowers. My horses hate the flowers!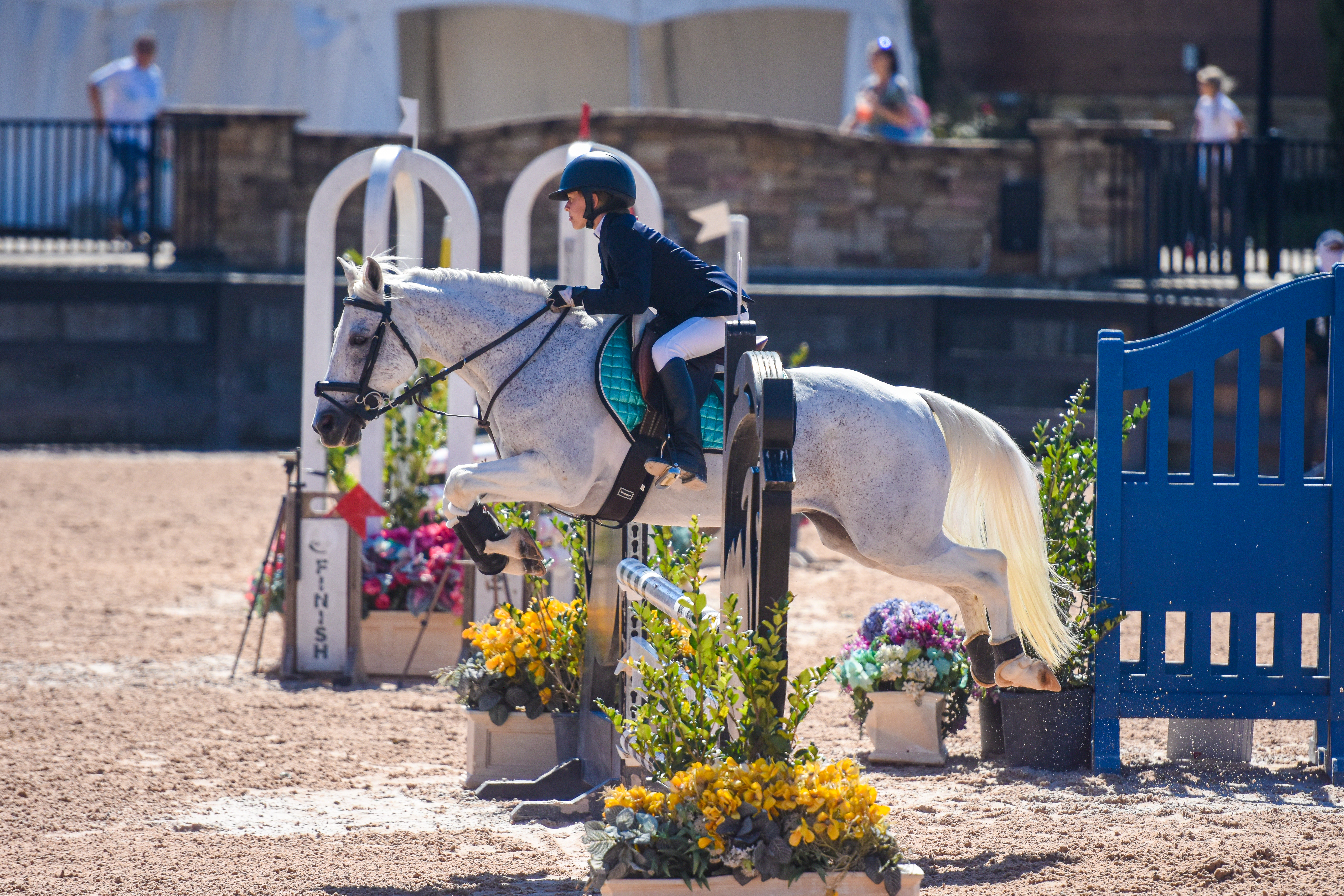 What sparked your love for horses?
My mom's dad was a big horse person, but she never really was. She rode occasionally, but not every day. Ever since I was born, I've had a horse to be around! 
Do you hope to ride professionally one day?
Yes!
What's next on your show schedule?
There's a Halloween show, and we have tons of shows coming up here [at TIEC]. Hopefully, we'll qualify for Pony Finals, too!
Thank you for catching up with us, Skylynn! We can't wait to see all that you and Alaska continue to accomplish.