Q&A with Erik Duvander, Team USA Eventing Coach
Ahead of The Fork at TIEC Presented by Lucky Clays Farm, we caught up with Team USA Eventing's Erik Duvander to find out how this event is helping to sculpt the PanAm Games team. Read below to learn what he's looking forward to this week!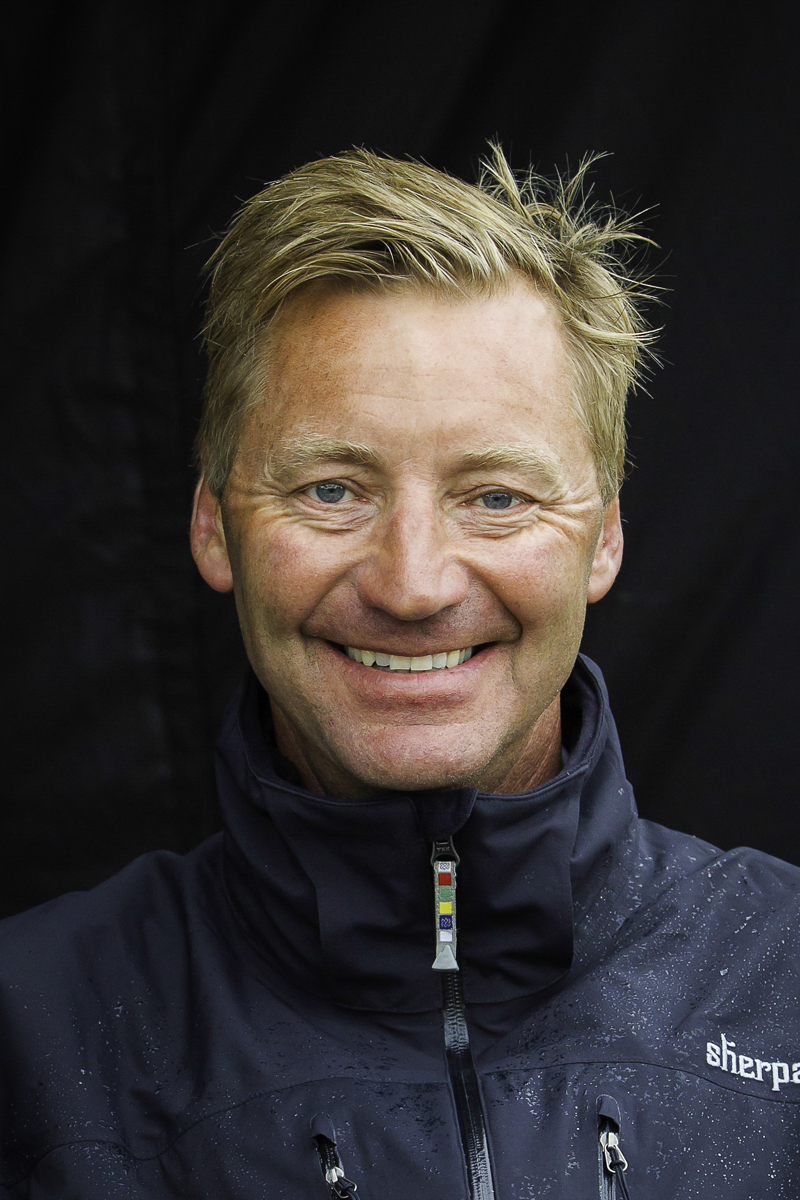 Photo credit: Libby Law Photography
1. How have riders been preparing for The Fork this winter?
In general, the horses had a rest at the end of the previous year and are slowly getting back into work. Through January, February, and March everyone works on their own individual programs with their personal trainers, and I've been traveling around, working with them and just being in touch with them to make sure we are all on the same page. So, it's been a pretty intense few months up until now.
We've gone into competition mode, so normally the riders will set themselves up with maybe an easier competition before they face a bigger track like The Fork, or some of the them have ridden a big track earlier this year as well, but in preparation for The Fork, you would want to have maybe had one or two runs before.
The most specific in the preparation is that as I spoke to Mark Phillips, he said the course is going to be quite similar to the World Equestrian Games, so people know a little bit what the course looks like and everyone can prepare accordingly with the cross-country training and such.
2. How will competing at Tryon International Equestrian Center help prepare combinations for the PanAm Games?
The PanAm is going to be in Lima, [Peru], and we had a course plan sent to us by Joanie Morris, our performance manager, who is out there right now and we know it's going to be a slightly twisty course and a little bit similar layout as there is at The Fork, so we recommended to riders that it could be useful for them to come to Tryon to compete obviously, but also to practice riding that style of course, as well, so I think it's the nearest thing we have in the U.S. to a course that's similar to Lima.
[Coming to The Fork] we have Doug Payne, Lynn Symansky, and Boyd Martin, those are the main riders coming from our squad, but however, the PanAm team won't one hundred percent be selected from our squad riders because the PanAm is lower level to Olympics and World Championships. Our squad riders have their first focus on Olympic Games and World Championships, so they're selected to be most possible for the Olympic Games following next year. But, there's a fair few more riders competing at Tryon that are likely PanAm riders outside of our training squad. We have two riders from west coast that I'm working with now, but they won't make the trip because it's a little bit too big an effort for one competition.
For the PamAn and championships, we have nearly 100 combinations that have put their names forward, so out of those 100 it could be anyone, so it's a little bit up to those competing to show their form, for example at The Fork and other events, as well.
3. What are your goals for the performance of U.S. riders?
I want to see that the riders come out and perform to the level of what they do at training in the show ring in Dressage because everyone is stepping up and improving, but then that needs to be transferred into the competition arena, so that's what I'll be looking at there. In Show Jumping we got a group of good riders and good jumpers, which is interesting at Tryon because it has that more stadium feel because it's surrounded with stands and we don't often get to practice in that arena. I want the horses to go in there and be able to look comfortable jumping in that style of arena because that will be similar to the PanAms and also to the Olympic Games, so that's why this event is very useful, as well, because it has a little bit more of a championship atmosphere.
And then obviously, I want the horses to look comfortable going around the track at Tryon. I know the track well. I've been there several times now. I think the course, as Mark Phillips explained it, could be very fair, but is slightly upgraded from last year in size and difficulty, but it's a fair track, so I want to be able to see that the horses can get around, be comfortable with the turns and the undulations, and jump with confidence.
4. Anything else you want to add?
We are very fortunate to have a venue like Tryon because it has a real good atmosphere, it has very good arenas, and I think the improvements that were done for the World Championship on the course have made it one of our better courses in the country, so all-in-all it's a great event for us to come and compete in, but also to get used to more of a championship atmosphere.