Katie Jackson developed her love of horses at an early age, the way most of us do. Raised in a small town in Oregon, Jackson sat on her first pony at six-years-old. She fueled the equestrian fire with 4-H and trail riding, and was first introduced to the discipline of dressage after a family friend took an interest helping her train an overzealous pony. "I started focusing on dressage and continued riding and competing through high school," commented Jackson. "I fell in love with the discipline because of its beauty and the amazing partnership that develops between horse and rider in order to seamlessly perform with near invisible aids."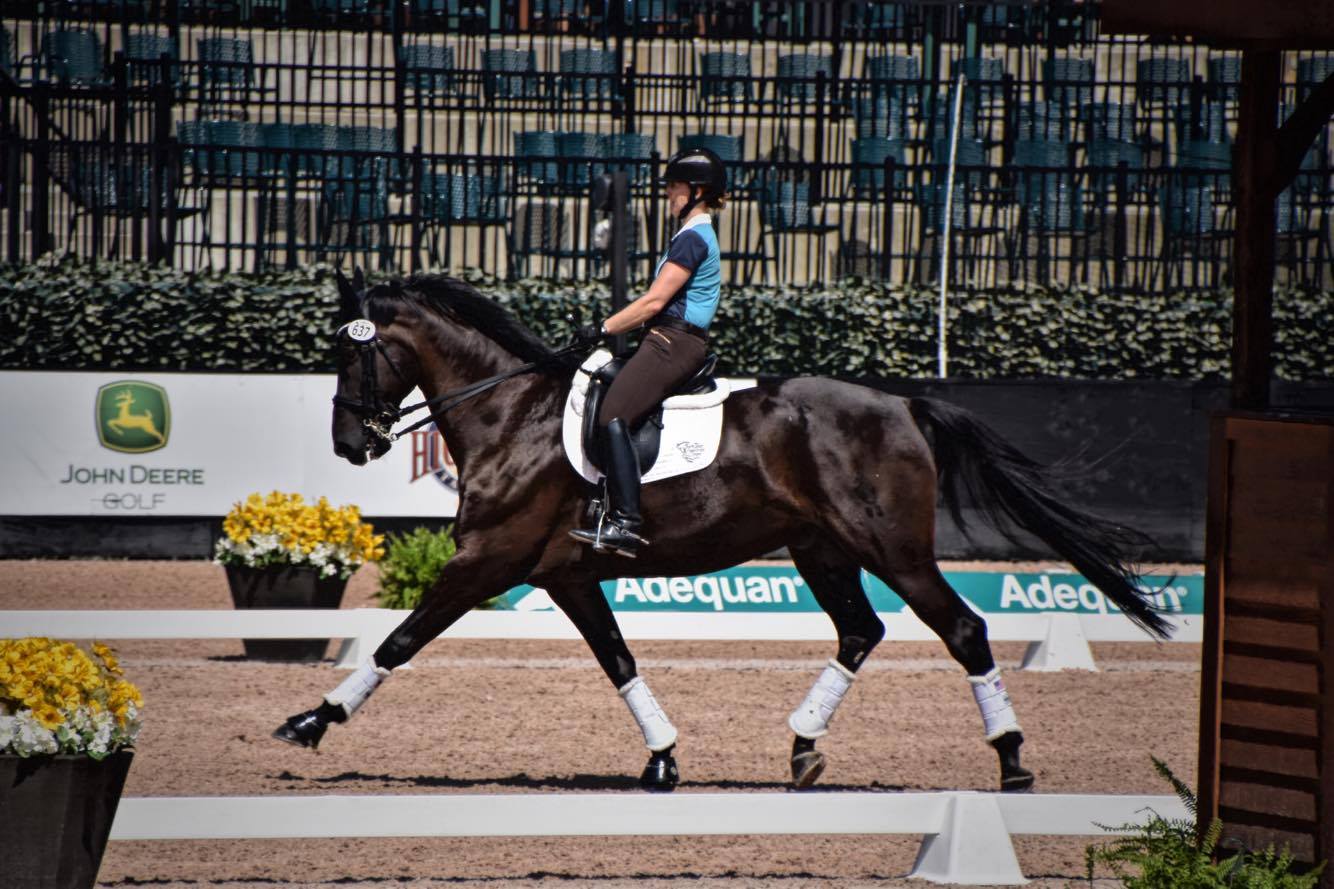 As Jackson transitioned to college, and then dental school at UCLA, her passion for horses stayed with her. When a residency in Advanced General Dentistry took her to San Antonio, Jackson packed her competition boots away, but still continued to enjoy horses whenever possible. "I would ride whenever I came home," said Jackson, "and found local dressage barns where I could ride and exercise horses."
While in San Antonio, Jackson met her husband Yancy, and started her own private dental practice. She then got back into the show ring, where she began her horse show career as an adult amateur.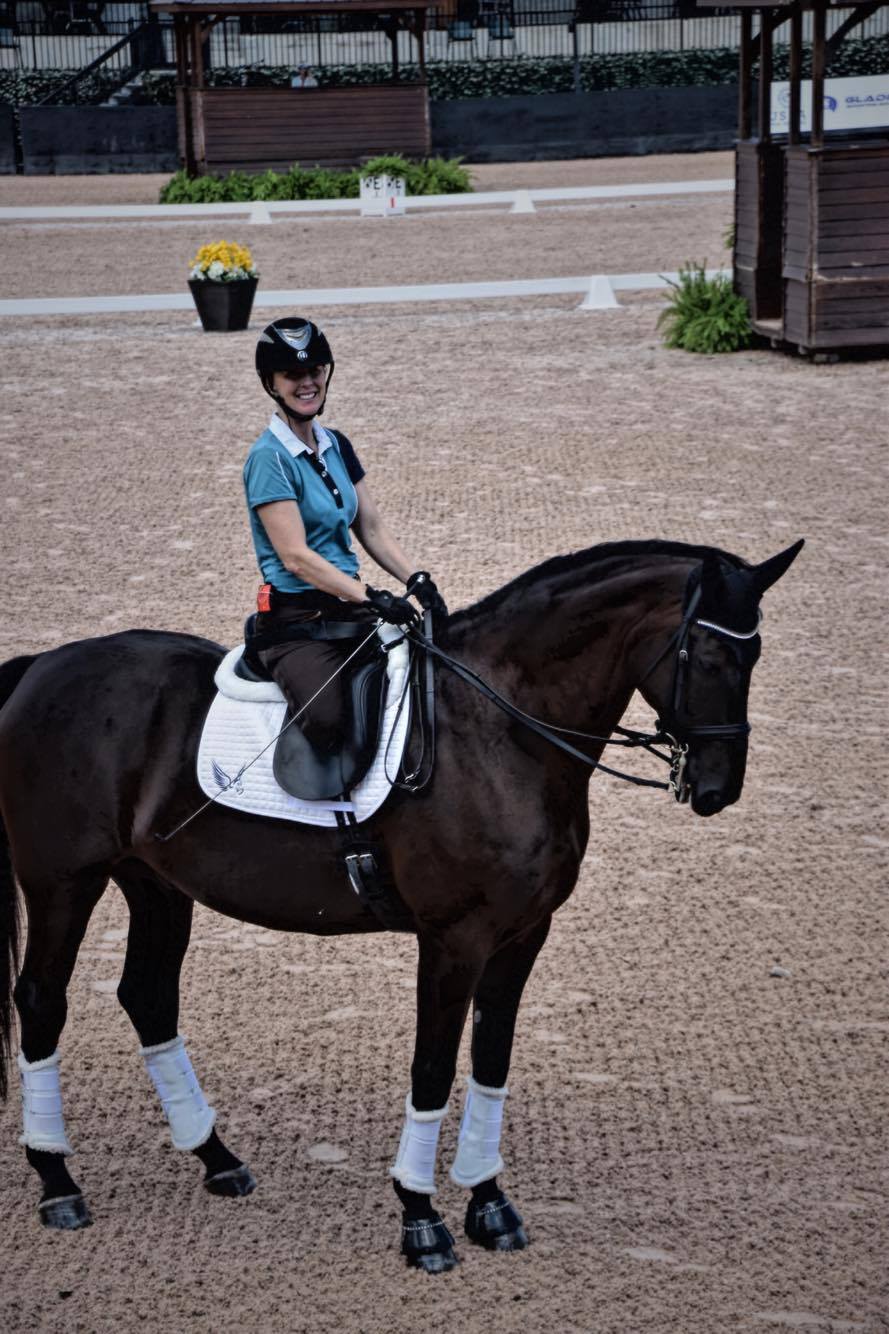 A New "Normal"
Things in Texas were going well for Jackson, until the summer of 2015, when substantial pain and a lump behind her right knee sent her to the doctor. After an array of tests, it was confirmed that Jackson had a rare form of soft tissue cancer known as Clear Cell Sarcoma. "When my doctor told me it was my leg or my life," relayed Jackson, "I knew my only option was to amputate the leg."
On August 5, 2015, Katie Jackson became a cancer survivor and amputee. The path of her life had taken an abrupt turn, and Jackson set out to overcome the many obstacles that she now faced. While working to establish a new "normal," Jackson also started looking into Para-Equestrian Dressage.
Four months after initial surgery, Jackson's passion for horses got the best of her. "I couldn't wait to be back in the saddle," she exclaimed. "Although I was nervous about what it would be like to ride without my leg, I was also anxious to get back to doing what I love."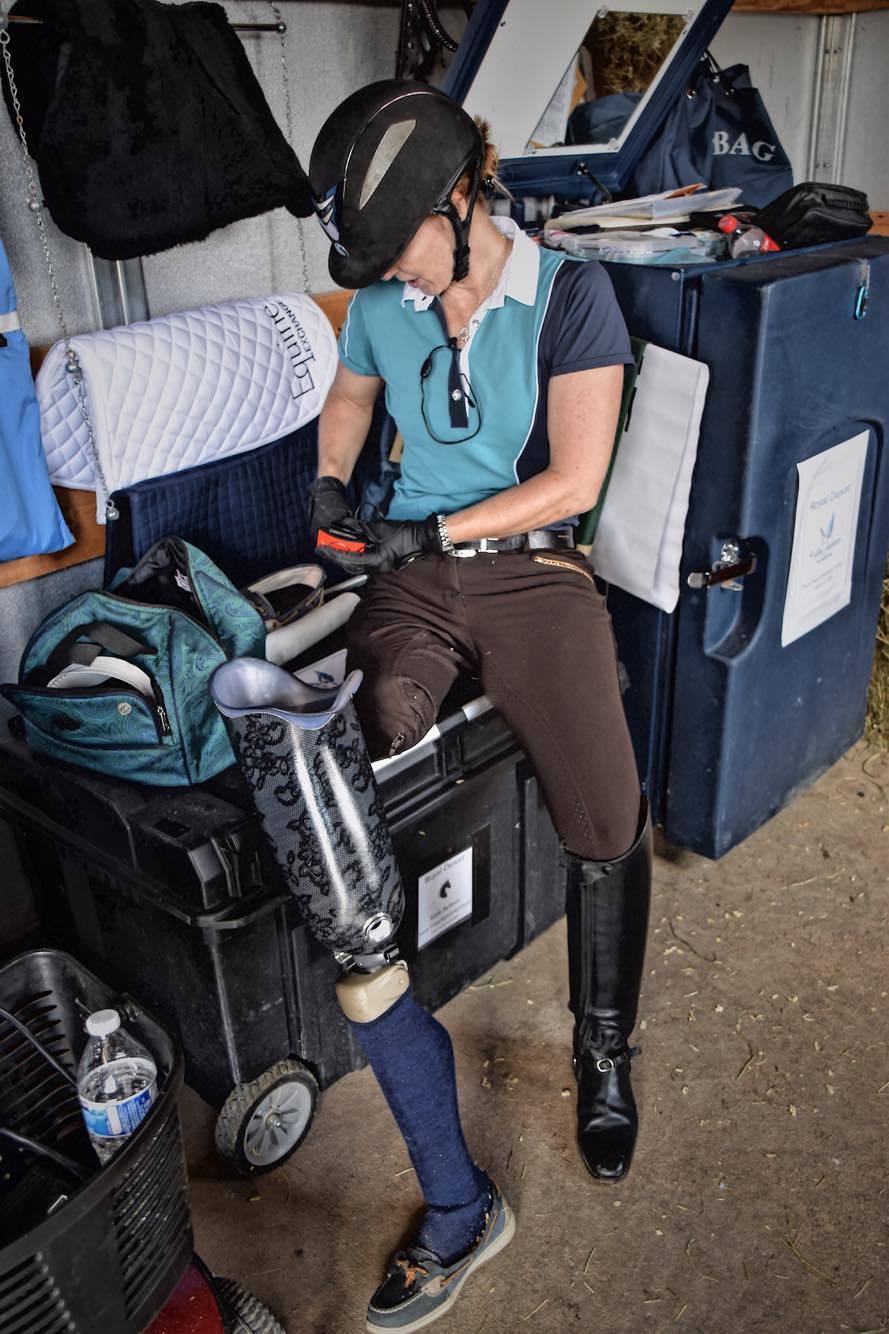 Katie chose to start back at a therapeutic riding center in Austin, (H.E.L.P. of Austin). "I took my time, figuring out the best way to safely mount and dismount and relearning my balance in the saddle," she continued, "riding has been extremely therapeutic for me both physical and emotionally.  I truly can't imagine having gone through all of this and not having the horses to keep my spirits up and give me new goals to focus on."
Transitioning into the Para-Dressage Community
Less than six months after her surgery, Jackson ventured to the CPEDI held at the Adequan Global Dressage Festival in Wellington, Florida, to learn more about the sport. Little did she know the trip would open the door to the incredible journey that she is currently on. "I received a very warm welcome from everyone at the show. I met many of the riders and also talked to many of the amazing people from the organizations that support Para-Dressage, including Hope Hand from USPEA, and Laureen Johnson from USEF. I was encouraged come back just two weeks later for the second CPEDI so that I could be classified (an assignment of your competition Grade level based on the extent of permanent physical disability present) in order to begin competing," said Jackson.
The Para-community embraced Jackson with open arms, and in the family-like environment, she flourished. Now entering her third year of Para-Dressage competition, Jackson's resume has grown tremendously. The Para-Equestrian was named a recipient of a 2017 Travel & Training Grant from the Women's Sports Foundation. Jackson joined a list of 14 athletes and five teams across 17 sports who received grants through the Women's Sports Foundation's Travel & Training Fund program.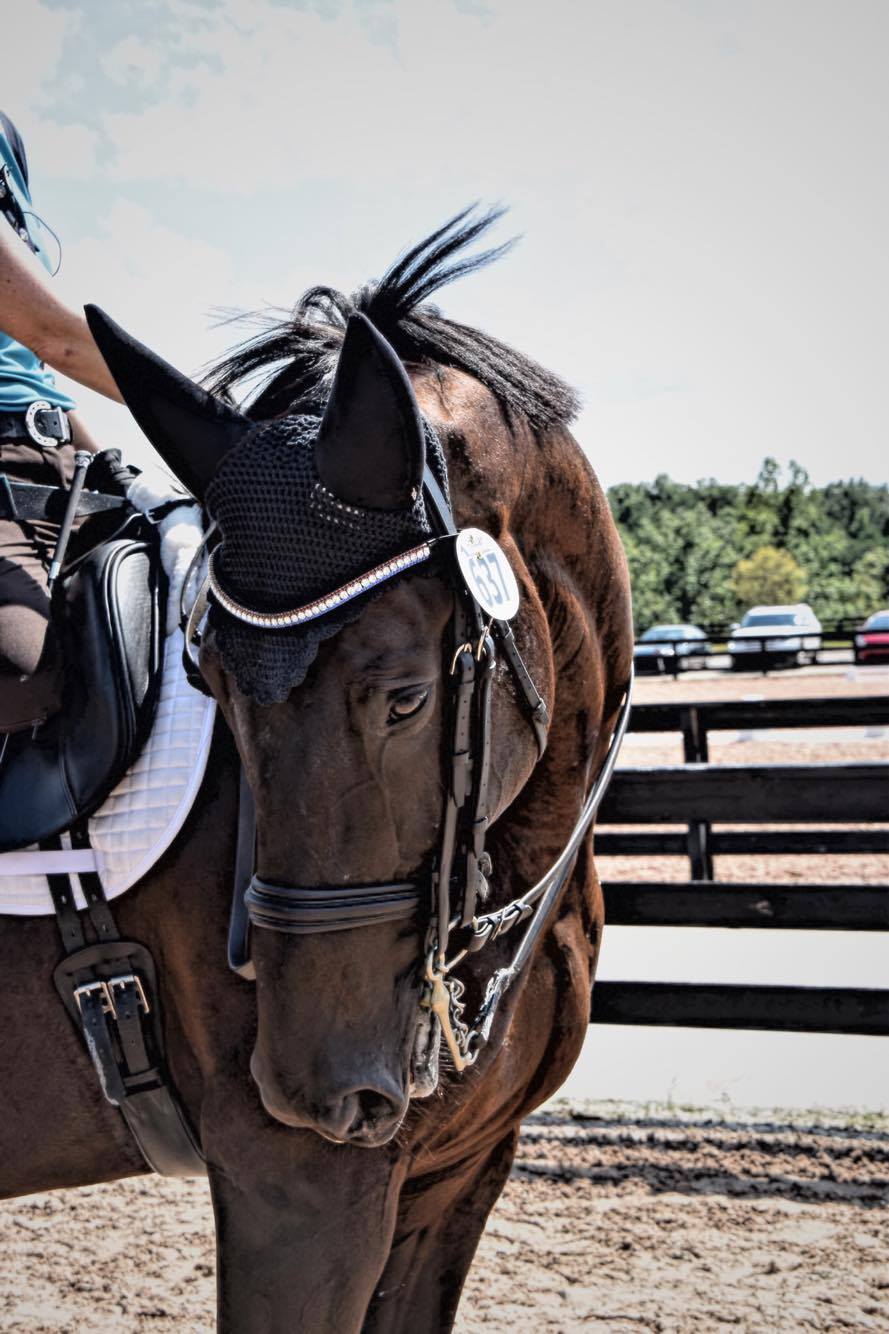 Jackson is currently training for a spot on the U.S. team at the upcoming 2018 FEI World Equestrian Games™, competing North Texas Equestrian Center's Royal Dancer, a 2005 Westphalian gelding. The pair joined partnership in March, after the tragic and unexpected passing of her original Para-dance partner, Webley.
Commenting on her future goals, Jackson stated, "The AGDF CPEDI in January was my first 3* event. My current goals include representing the USA at the 2018 WEG and the 2020 Paralympic Games. Outside of the barn, I continue to focus on keeping by body healthy and strong to make sure I remain cancer free!"

An Unparalleled Strength
As I strolled back to the barn with Royal and Katie after their first schooling session in the George Morris Arena, I noted the bond that the pair shared. In this sport, it's so important to be in that arena with a partner that you trust. For Jackson, Royal has truly stepped up to the plate. "He does test me at times," she commented, "but at the end of the day, these horses give us wings."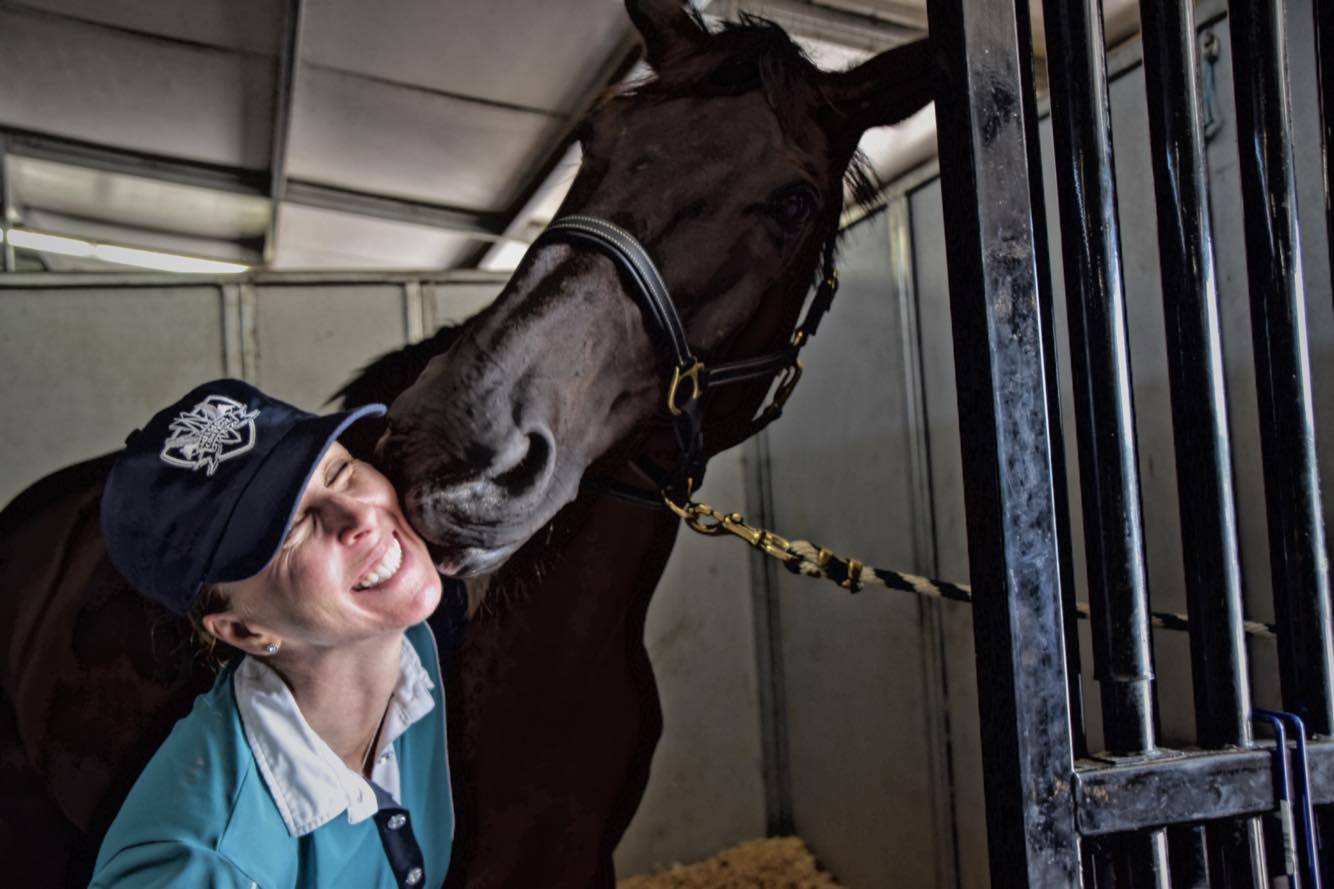 For Katie Jackson and many other riders competing at the 2017 USEF Para-Equestrian Dressage National Championships, the love of horses keeps them going each day. Para-Dressage prides itself on parallel competition for athletes with physical and visual disabilities. However, the strength and determination that these riders possess, is truly unparalleled.