Meet Debby Savage, one of the sport's top Dressage judges! With nearly two decades of experience in Dressage judging and an incredible background in equestrian sport, Debby has established quite the name for herself. She made her equestrian debut in the Western saddle, later making the transition to English riding. After many years of competing in Eventing, she decided to pursue her love for Dressage. She has since collected countless striking accolades, both in the show ring and from the judge's box! We've loved having Debby judge our Dressage competitions at TIEC, so we were thrilled to catch up with her and gain a better understanding of all that goes into being a Dressage judge. Continue reading to hear about how she got started, what she looks for in competitors, what she enjoys about coming to TIEC, and more!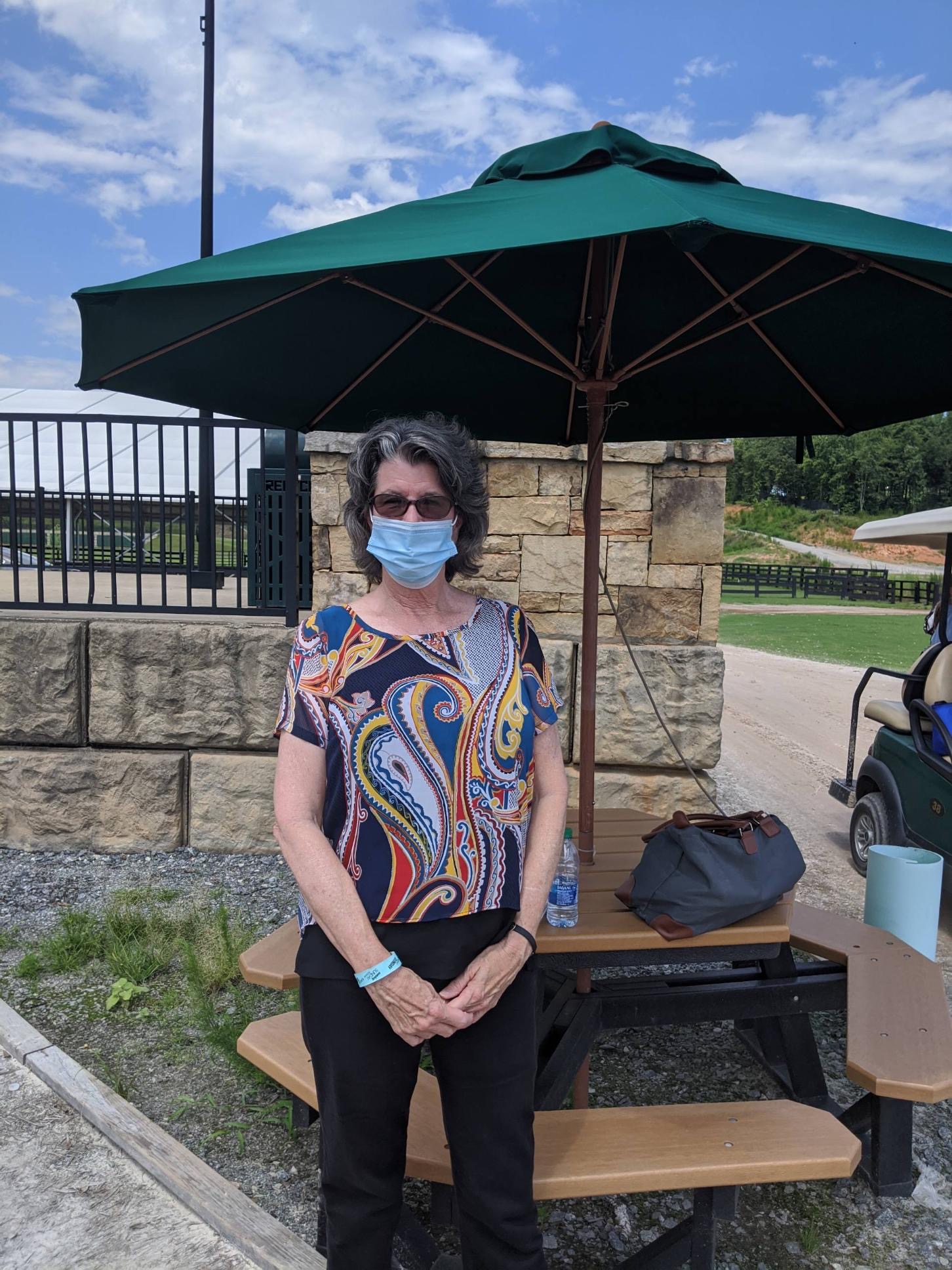 How did your Dressage journey begin?
I actually have a background in western riding in high school, and then I moved onto Eventing. I enjoyed Eventing for many years, but then I wanted to specialize in Dressage as I got tired of falling off into ditches with horses on top of me! I thought, 'I'll do Dressage. That looks easier.' 
What sparked your interest in judging?
I've been a Senior Dressage Judge for ten years now. I started working on my judging career in the mid 90s. I really just wanted to learn more as I was becoming more and more involved in the sport. I lived in Teaneck, New Jersey at the time, and my local USDF GMO was putting on an L [Learner] Judge program, so I signed up to audit that. I learned so much from it that I signed up again to actually be one of the participants and take my first step in judging, which is the L graduate. You have to say you're an L graduate; they don't even let you call yourself a judge yet. That was in the mid 90s. I was lucky enough to have a really fun horse who I continued to compete on. I moved up through the levels to qualify for my Small R, which means Recorded Judge. I worked through that program and achieved that, and then I continued to progress. About every three years, I moved up in the levels. Finally, after getting my Large R, I had to compete at the Grand Prix level in order to go onto the Senior License. I found a horse who had potential for the Grand Prix, and competed with him for a couple of years. I gained my Grand Prix scores in 2009, so I could also get into a Senior Dressage Judge program that year. It was a lot of hard work and very expensive, too! You have to travel all around the country and apprentice a lot. I was living in New Jersey at the time, and a group of us flew to Del Mar, California to apprentice at the Grand Prix there. We were watching individuals like Steffen Peters and some of the very top Dressage stars in our sport compete.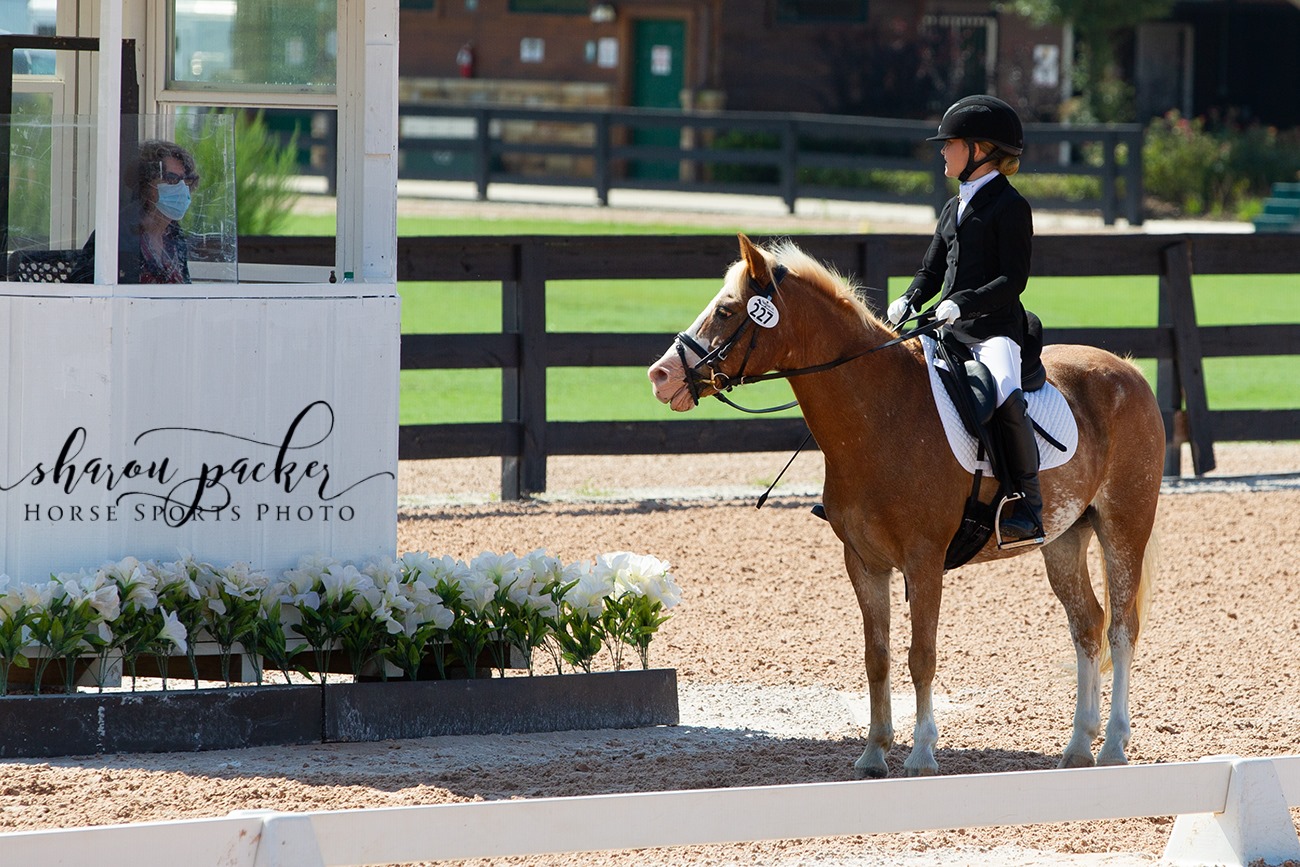 As a Dressage judge, what do you look for on a base level in competitors?
The primary thing that we look for in Dressage is quality of the gaits. That really doesn't vary from level to level. It's consistent throughout. So, you have to be able to really evaluate how a horse moves, and the quality of his gaits against a particular standard. For example, I also have my Young Horse certification. I did my Young Horse certification in Germany five years ago at the World Young Horse Championships. You learn how to really analyze conformationally and biomechanically how a horse moves and what makes a good, quality gait at each level.
As you go up through the levels, the quality of the gait is still very important, but you start to develop in Dressage collection. For example, from First Level to Second Level, there's a big jump because Second Level is now asking for collection. As you move on up, say from Second Level to Fourth Level, it's now a higher degree of collection. When you get into FEI, Prix St. George, and I1, there's still a higher level of collection. At the pinnacle of Dressage, which is the Grand Prix, you have the piaffe and passage which is the highest level of collection.
What do you enjoy most about judging at TIEC?
I love coming here to Tryon. My first invitation to come here was the first year it was open. I think it was one of the very first Dressage shows they had. I'll never forget being picked up at the airport by our infamous Walter, and stopping at the very top of the hill where he gave me a bird's-eye view of Tryon. It was just so breathtaking and outstanding. I was so happy to be there! I got to stay in one of the log cabins which was so wonderful. I'll never forget walking out and looking at the footing, thinking 'Oh my gosh, this is the most beautiful footing I have ever seen!' It had this unique blush tint to it. I'd never seen anything like it. It's just the most incredible facility that's beautifully laid out. I'm very happy to see that the area has attracted many top trainers now. When I first came here five or six years ago, there weren't that many trainers in residence. Tryon was more envisioned as a 'stop by' place, but now we have more and more people who are in the area. You have a lot of really top quality horses who you can see here every time you come to judge.
Thanks for chatting with us, Debby! We can't wait to welcome you back to TIEC. Click here to learn more about Dressage at TIEC and what's up next on the 2020 calendar.