Meet our next Jockey Spotlight, Graham Watters! We caught up with the talented athlete to learn more about his impressive career and to get his thoughts on the  2022 Tryon Block House Races. Continue reading to learn how he found his way into the sport, his thoughts on the Green Creek Race Course track, and more.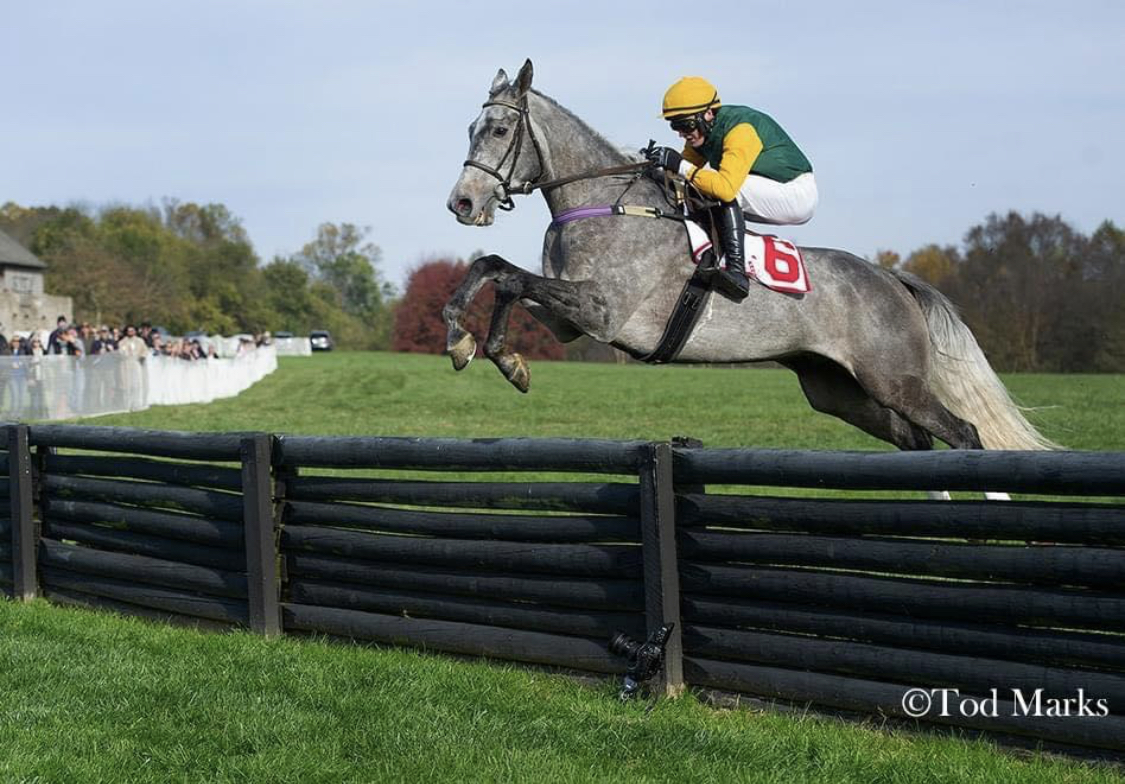 How did you get into the sport?
I started riding in Ireland when I was eight or nine years old. I was just riding ponies at an equestrian center and learned how to ride there. I don't have family or anything in horse racing, or horses in general, so that's where I started out. The ponies weren't moving fast enough for me, so I moved onto horse racing. Then, I moved on to the UK. I lived in the UK for seven years before I moved to America four years ago. I'm in Sparks, Maryland, now. It's very much like home, like Ireland, with lots of nice green grass!
What's your favorite part about being a jockey? 
I suppose getting to travel around and see a lot of places that you'd never normally go to. Tryon is a very cool place. It's a bit off the beaten path, but it's a very fun place to go. My favorite parts are being able to see places like that, meeting new people, and at the end of the day getting to make a living out of riding horses.
What's been a career highlight for you?
Last year was a massive year for me. I won my first Grade 1 on Snap Decision and then was named Champion Jockey at the end of the year. That's for sure a career highlight for me.
Has a particular horse had the biggest impact on you?
Getting to ride on Snap Decision has been very important for me, but you know, it's also the smaller horses that get you to places you want throughout your career. There's a horse very close to my heart named Milborough. I won some night races with him in England. He helped me progress through my career as a young rider.
What are your thoughts on the Green Creek Race Course?
Tryon's is a tricky track to ride. It takes a very different type of horse as it's a sharp track. You're always turning, always going up or down. If you're not doing either of those, you're jumping. You need a horse to be able to take you along and have a lot of natural speed. They also need to be able to handle the slightly softer ground because they have an irrigation system there, which makes the ground very safe. So, you know, there are a few factors that you need to win around Tryon than anywhere else.
What are you looking forward to about this year's Tryon Block House Races?
They're offering some nice prize money again this year, so we'll be looking forward to some healthy competition. I think you'll have an even busier day this year as it's on the same day as the My Lady's Manor Steeplechase up in Maryland, so I think it'll get a lot of support down that way. 
Why should people come out to the races?
Why not? It's a great day and a great atmosphere. As riders, we love when there are big crowds. When we're galloping around, we can hear the roaring and shouting, people calling out for us. It's great support for us and a fantastic deal for the supporters.
Thanks so much for chatting with us, Graham! We look forward to cheering you on around the track. 
Tickets to the 75th Tryon Block House Races, the historic steeplechase of Tryon Riding & Hunt Club, are on sale now at TryonSteeplechase.com. Join the ultimate tailgating party in Western North Carolina on Saturday, April 15, 2023 at Tryon International Equestrian Center's Green Creek Race Course in Columbus, N.C.
Four races throughout the day will showcase the power and athleticism of the horse alongside tailgating and fun contests. A huge kids area will provide free entertainment for family members of all ages alongside a beer garden, vendors and food trucks. For more information, visit TryonSteeplechase.com or email tickets@tryon.com.