The Grass Complex at Tryon International Equestrian Center utilizes the latest in turf technology, featuring a hybrid Bermuda grass called TifTuf Turf, which requires 38% less water irrigation, provides longer growing sustainability and season, as well as an ability to "repair" itself more quickly than traditional grasses. The entirety of the field also has been grown using a proprietary organic material called Mirimichi Green, contributing to the thickness and longevity of the turf. Most importantly, the TifTuf Turf used across the field is developed with ESI international footing surface of specialized sands, organic materials, and synthetic fiber installed on top of a six-inch high drainage system.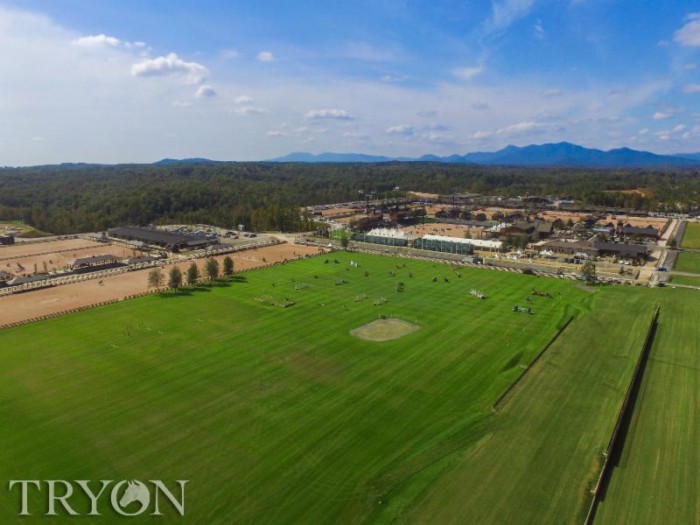 Spanning more than 12-acres, the Grass Complex has hosted both international and national show jumping classes, as well as international and national hunter derby competitions, and even portions of the cross-country phase of eventing during the 2016 USEA American Eventing Championships. Read about what our competitors are saying about the Grass Complex at TIEC and the opportunities it provides riders of any discipline! 
Liza Boyd
Liza Boyd is one of the worlds most decorated hunter riders with a highlight career winning the USHJA International Hunter Derby Championships with Brunello three years in a row. The duo also amassed top honors in the fall at TIEC in the $50,000 USHJA International Hunter Derby. Read why Liza thinks hunters should compete on grass more often!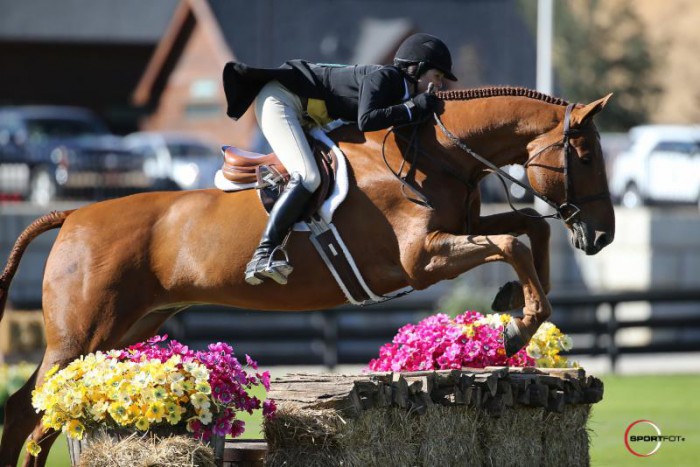 "I kind of grew up riding on grass as a kid and I think it is fun to see the hunters go back to the tradition of showing on grass. I think it is really beautiful to watch a hunter gallop around a huge grass field. If you think back to nature, horses live on grass and gallop on grass so it is probably the best footing if the grass is properly prepared. It is really suitable for horses to be jumping on grass. Growing up riding on grass that was maybe a little uneven, it taught me a lot. Times have changed however, but I still think it is a nice get away for horses to be able to show on the grass for their minds and their bodies. There was a lot of good bounce and the horses had a lot of good spring. With a horse like Brunello, when I showed him on the grass, he was like excited. It was a little bit different and I thought he was actually a little bit happier. I think the grass ring is a great addition to any facility. I think it would be great if they did a hunter week out on the grass at some point. They could break it into a few rings and have hunter classes out there which I think would be super fun."
Andrew Bourns
Andrew is a top Grand Prix rider who has spent lots of time competing at TIEC, picking up his most recent win on June 30, 2017 in the $6,000 1.40m Nutrena® Classic CSI 2*. Read why Andrew thinks this grass field is the most technologically advanced!
"My favorite part is the feeling when you are riding a horse on the grass. The horses love it. They love being in the open ring but they also love the feeling of it. It is firm and they feel very confident on it. And every horse I jumped out there, they just got better. They just got better and better the more they jumped on it. I also think the more water that is on it, the better. That tends to happen when there is the sand under the grass. The more water it gets, the better it gets. The wetter it is, the better. I think the footing here is more technologically advanced and it can handle so much more rain. The feeling from it is very consistent and it is the same everywhere. A lot of time with grass footing there is a soft area or there is hard area, but here it is so consistent. In comparison to other grass rings, it is light years ahead, to be honest. I like that it has just the right amount of firmness too. Even when the grass gets torn away, which that is going to happen because its grass, it is still quite good. I love the grass I really do. I even think when it has another year to mature it is going to be even better."
Jennifer Hannan
Jennifer is a native to the hunter rings at TIEC, piloting top hunters. Read why Jennifer thinks the grass is where hunters are meant to show!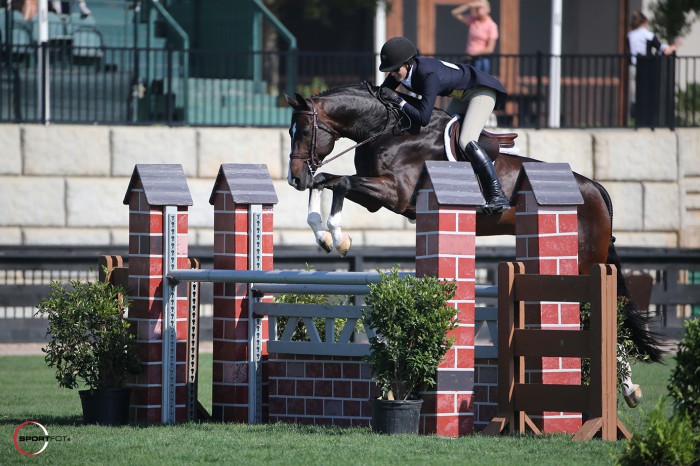 "My favorite part about the grass field is it gives you the opportunity to gallop and to show a hunter like they should be; with no related distances. Just to gallop. Also the footing out there is incredible. It felt springy and the horses had huge strides and jumped beautifully out there. It is very picturesque. I am a big advocate for more classes on the grass because there are not many grass hunter shows around anymore. This grass field is actually much different than other grass I have competed on in the past because there are no hills. It is perfectly flat, so it is like being in a huge show ring just on grass. It is just so nice."
Alex Granato
Alex won the first ever Grand Prix held at TIEC, while also snagging the inaugural win on the Grass Complex last fall. Read why he loved the change of scenery!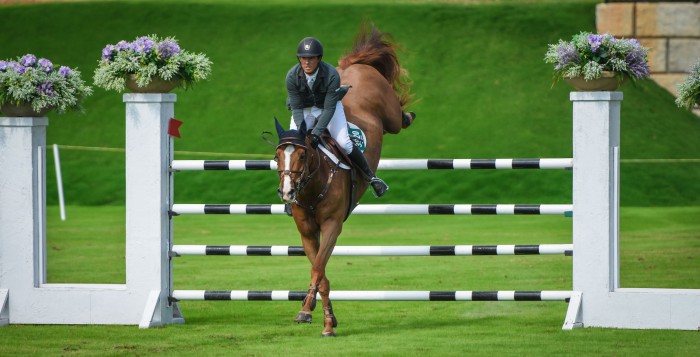 "It is a totally different experience competing on grass. Last summer when they opened the Grass Complex at TIEC we were showing there quite a bit, so it was a nice change of pace from being in the stadium and seeing the same scene. Changing things up for the riders and the horses is really good for your mind, for the horses mind, and a really good change of pace. We also do not get to compete on the grass a lot so it was really nice."
Aaron Vale 
Aaron Vale has over 200 Grand Prix wins in his career while also competing on grass all over the world. Read why Aaron thinks the grass at TIEC is the best he has ever shown on!
"The sport is going so much to the all weather footing, but the grass footing here at Tryon is like all weather grass. It is just perfect, it's unbelievable. It is designed for the rain. We have had rain all week and it just couldn't have been better. It is amazing. It is the best grass I have ever shown on. Personally, I would even say it is better than the all weather footing here. I actually like showing on grass too, and to have the big open field we can get more of a gallop. It is awesome. This was my horses first FEI show, and I have only shown him on the all weather footing but he jumped the fences on the grass amazing. Everyone you deal with here at Tryon is top notch. It is a lovely set up and it is quality from top to bottom."
Sharn Wordley
Sharn Wordley has competed all over the world, with a highlight win in the $130,000 Asheville/Greenville BMW Centers CSI 3* in October of 2016 at TIEC. Read why Sharn thinks this is the best grass field he has jumped on in America!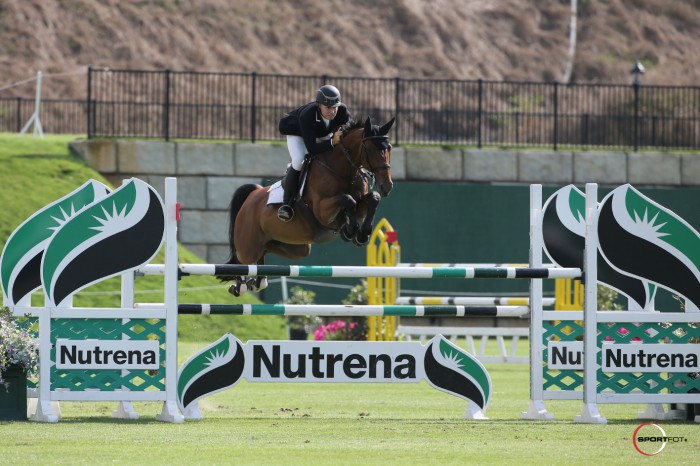 "You have more space, which is a major advantage. The disadvantage is managing the footing. We were lucky and had a ton of rain and the footing was fantastic. Hopefully Tryon can simulate that when there isn't that much rain coming. It is different riding too. You have lots of wide open spaces and big gallops which is something nice and unique about jumping on grass now-a-days. But I must say, the footing at Tryon this past weekend was the best grass footing that I have ever jumped on in America in the last few years."
Kristen Vanderveen
Kristen Vanderveen is the most decorated rider at TIEC, with a highlight Grand Prix win last summer in the $380,000 Horseware Ireland CSI5*. Read why Kristen thinks riding on the grass is great for the horses overall!
"I like how big it is. I like the amount of space we have and it is easy to get a good gallop out on it. I didn't slip on it, and it seemed the ground was good enough. It is nice to have a big field to gallop out on and it looks really nice. I also like the change. It is nice they don't have to jump on the same surface all of the time, especially when it is open for flatting, I love that a lot. It is so good for their joints and everything."
Abigail McArdle
Abigail McArdle has placed in the top three consistently throughout the summer at TIEC, with her most recent win in the $35,000 1.45m Tryon Challenge CSI 3* on the Grass Complex. Read why Abigail thinks the grass has fantastic drainage!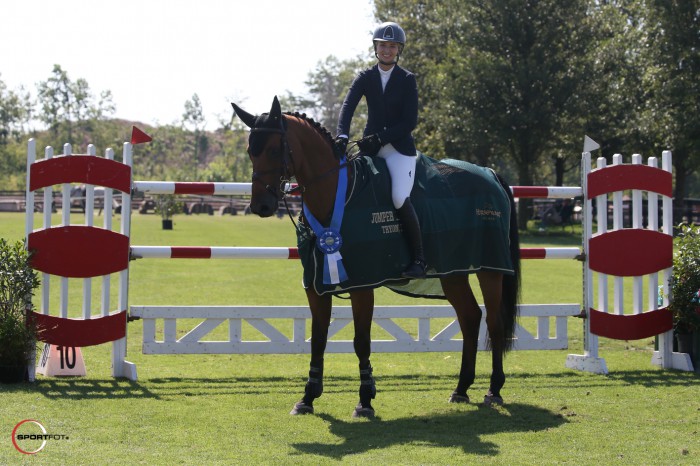 "Having the class on the grass field made it a completely different atmosphere for us. I thought the footing on the field held up great with all of the rain that we've had here in the evenings this week. The base feels awesome and there's great drainage out there. It's been great and it adds a totally different dynamic to the competition."
Andy Kocher
Andy Kocher is known for his speed, and he is no stranger to the winner's circle at TIEC winning the $130,000 Ariat® Grand Prix CSI3* most recently. Read why Andy thinks the Grass Complex is the best part about TIEC!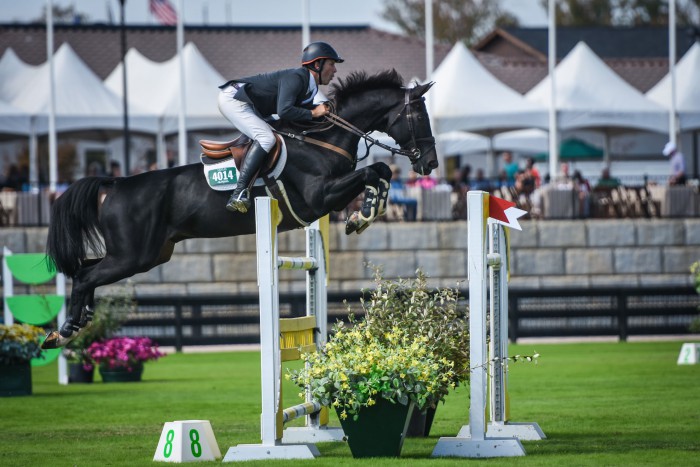 "It is the best field I have ever ridden on because it is flat and you don't even need studs in the footing. It is like competing at two different venues at the same place. It is really nice to not be doing the same thing over and over. I think the field is one of the best things about this place."