Connelly Grant for TIEC
Meet Paul and Eva MacRae! The father-daughter duo is taking the horse world by storm, including riding and competing at TIEC. Eva is 13 years old and already helping out her dad in his successful sales business. Paul built his business from the ground up, and gives advice to young riders who are wanting to do the same. Continue reading to get to know this talented duo!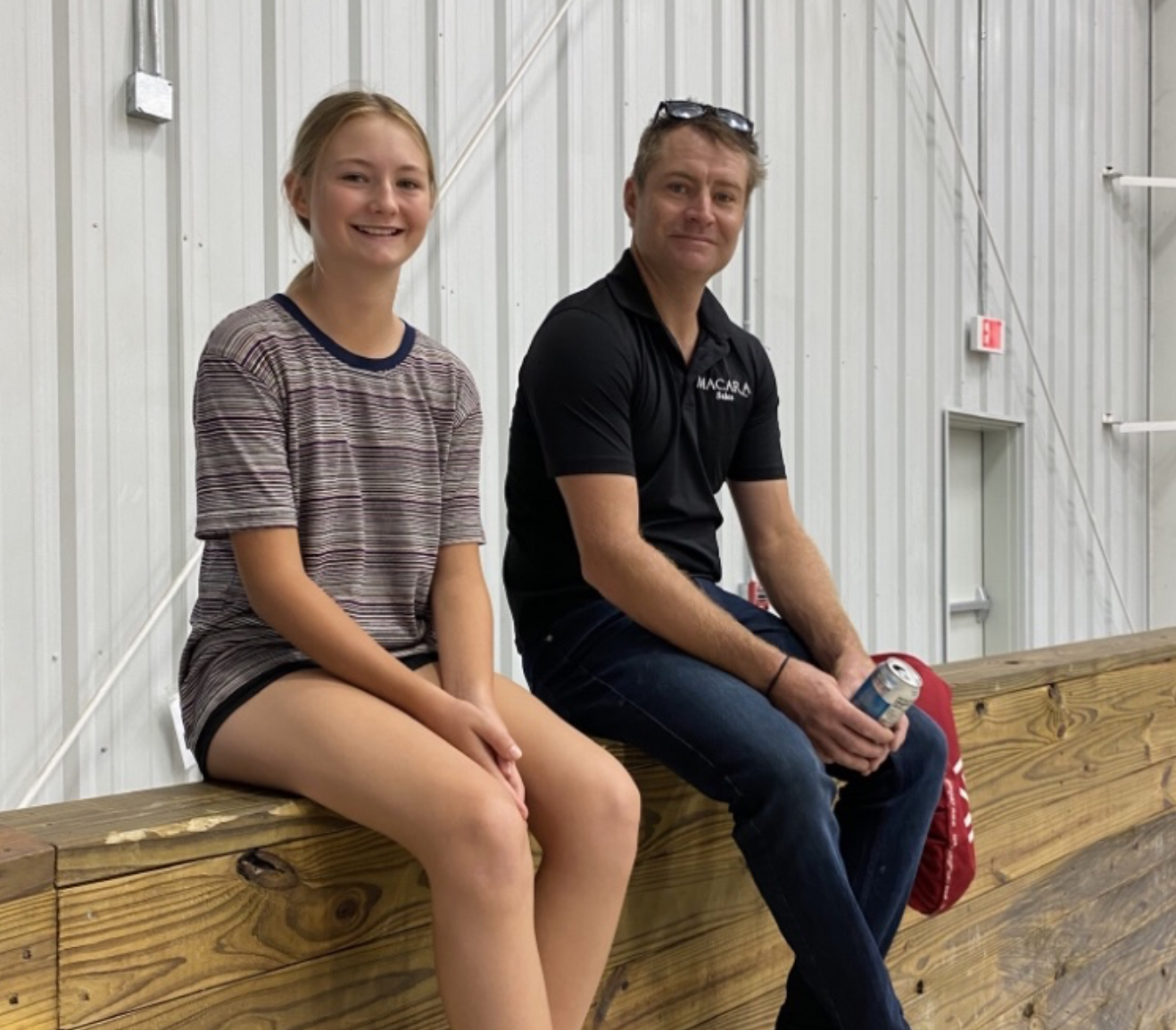 Paul and Eva MacRae
Photo Courtesy of Paul and Eva
Paul, how did you get into horses?
It was in the blood a little bit; my mother and my aunt rode until they were about 18 in England, and my sister and I rode in England as kids. When we moved to the states, I got out of it. I was around 10 and it was an all-girls sport, which at that age wasn't a good thing! My sister ended up getting a horse and I think it was really just sheer jealousy that all the attention was on her. My parents ended up buying me a very inexpensive Appaloosa, and that was my short stirrup/pre-children's horse. I started riding competitively when I was about 13 or 14 and never looked back. From that point forward, I knew that's what I wanted to do. It centers me and keeps me happy, and it's a constant goal for me. It's a part of me – not just on a business level, but also a personal level.
Eva, what is it like having your dad be a professional in the sport, and how has it affected your relationship with him?
I think it's nice having a parent who has done everything because they can help you more on a personal level. With my dad being a professional, I have had advantages and opportunities that most people do not get. I get to ride a large variety of his sale horses and I get help from some of his friends and business partners. Those advantages have helped my riding greatly, and have opened doors and opportunities where other professionals are starting to ask me to catch ride their horses. My dad has sacrificed some of his goals, his time, and money to support me. I pay him back with everything I can, whether it's riding or taking care of the horses. I think it honestly kind of brought us closer because we share something that's related that we both like!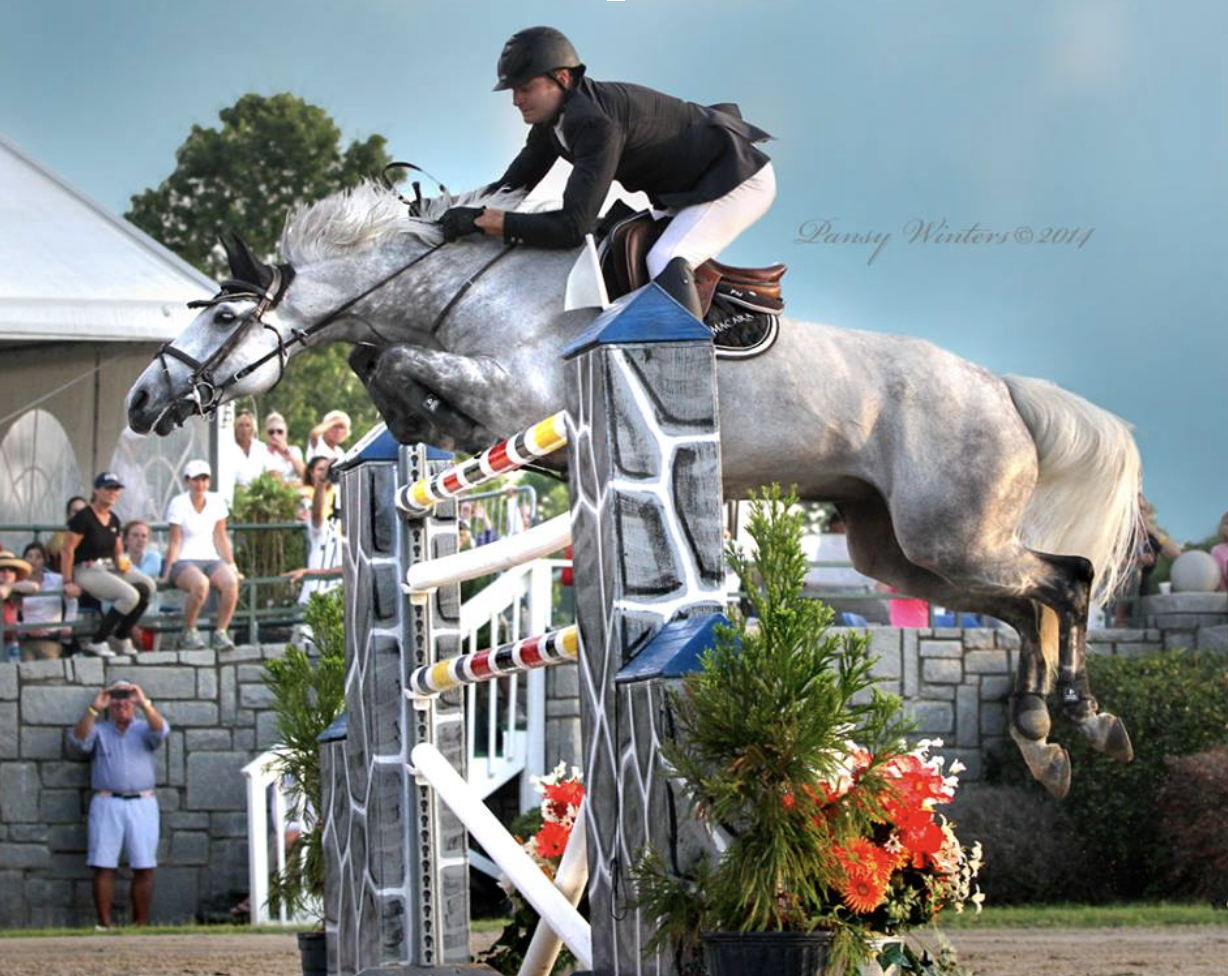 Paul in a Grand Prix class
©Pansy Winters
Paul, what is it like raising a daughter in this sport?
I've told Eva since she was really young that I want to be her father, not her coach, and that that's a far more important relationship for me to have with her. To this point, I've been pretty much the only person that's trained her. Once she starts to break off on a personal level and starts to find her own voice, I will turn over the training to other people. She's got a foundation that, I think, works for the majority of higher level programs, so it's not going to be anything different when she moves on. Hopefully [she can learn from] someone who's further along than me, and she can develop and come back to even help me down the road! I think especially having a daughter, as they get older, there's not always that common bond. I think we are lucky to share that.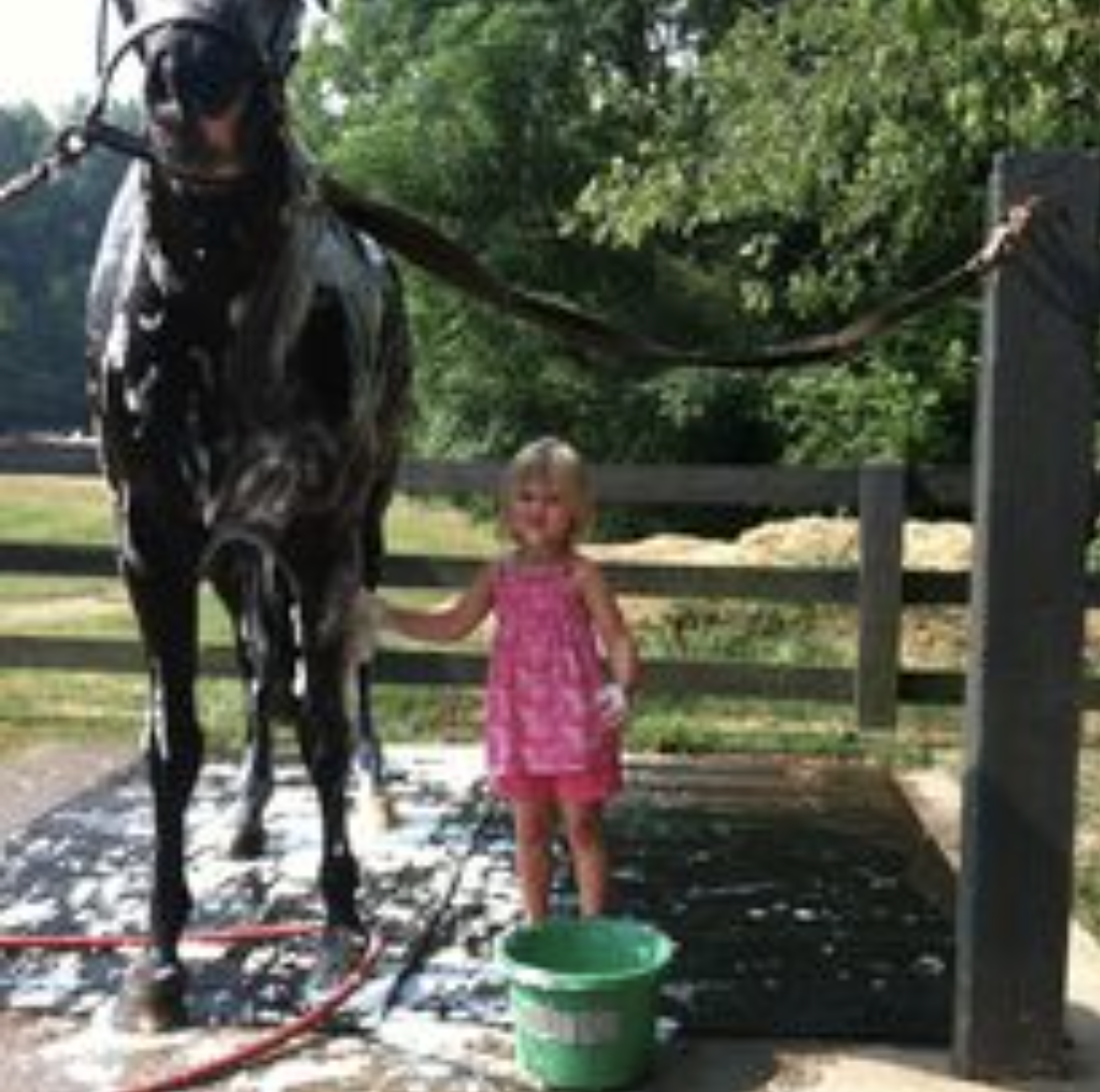 Eva at Paul's farm
Photo Courtesy of Paul and Eva
Paul, what was it like starting a business from the ground up in the horse world?
I think what was most helpful is I looked for specific jobs with professionals I could relate to; one's that had a little bit of support, but nothing of consequence and really had to build a successful business from nothing. I think working with those people helped me tremendously because I was able to replicate that in my own life. I ran into Maarten Huygens who helped me tremendously in getting my feet off the ground with sale horses, and it's kind of taken off from there! We usually sell around 20-30 horses a year now. I am very grateful to Maarten Huygens and Darragh Kerins, as they provided me with lovely horses to sell which allowed me to transition to a sales business. Recently, I have been able to add horses of my choosing, and under my ownership, to our selection of sale horses. That has been extremely gratifying for me.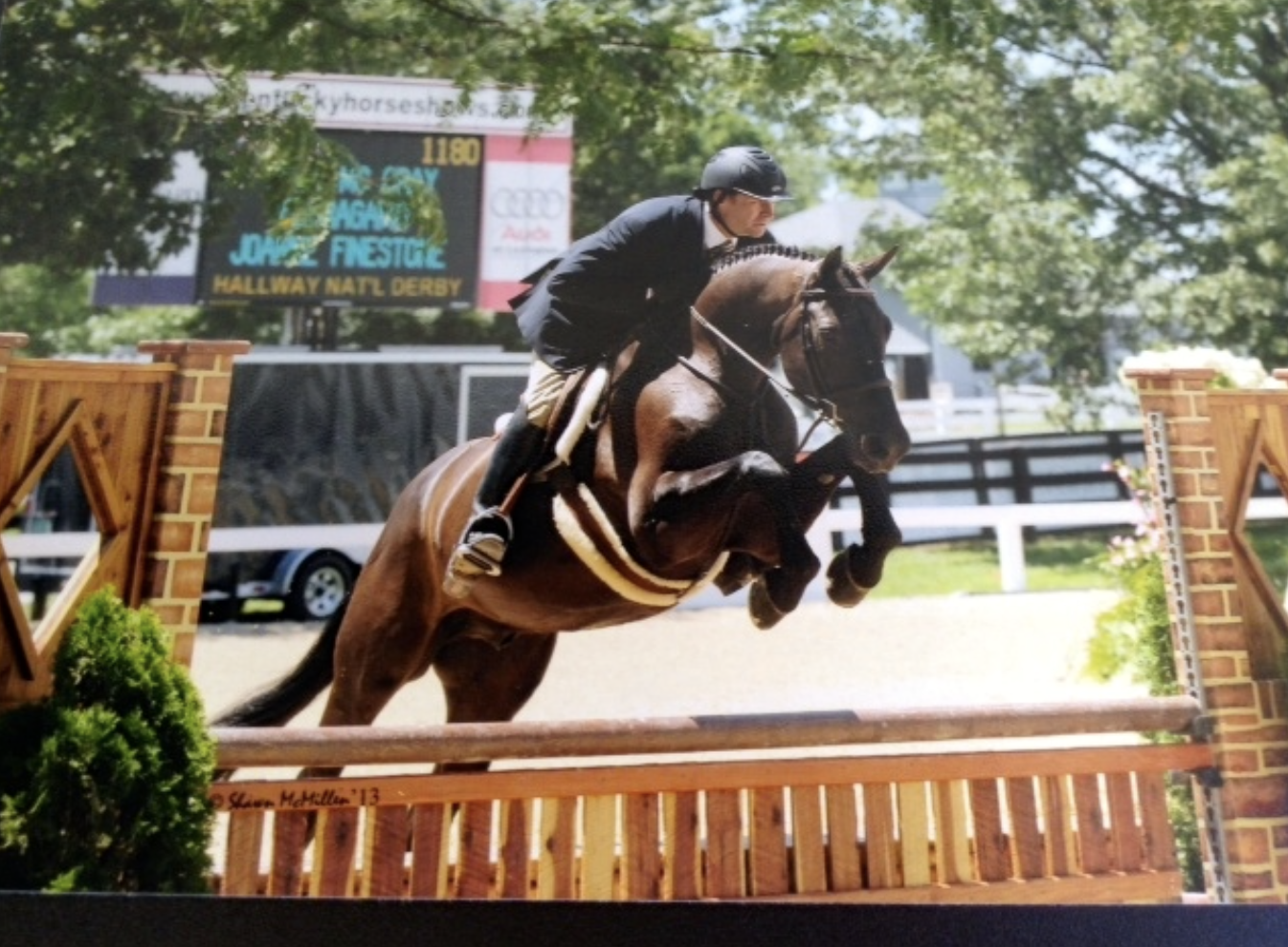 Paul rides in a National Hunter Derby
©Shawn McMillen Photography
Eva, what is it like being able to ride all of your dad's sale horses?
I think it's really cool that a lot of horses come through the barn. Being able to ride all different types makes you better, so just learning and going along is really helpful.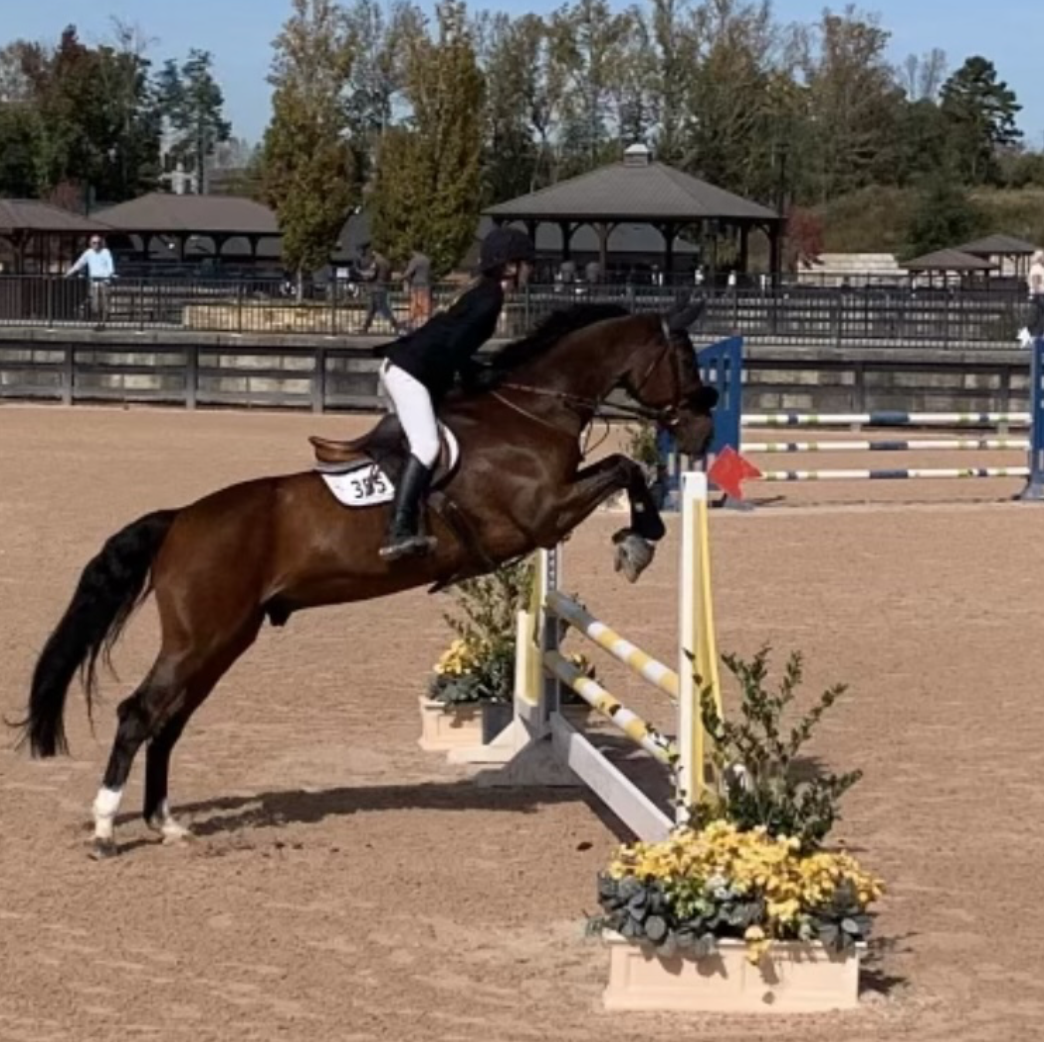 Eva aboard Darragh Kerins' Corini in the Children's Jumpers at TIEC
Photo Courtesy of Paul and Eva
Eva, has there ever been a time where you wanted to quit riding?
There have been days where things won't go well and I kind of start to second guess things. Some days it is really hard, but overall, I've always wanted to ride. 
Paul, what is it like working with Eva at horse shows?
It's been great. Eva's quite mature and she's very responsible. She has a great deal of passion towards this, not just in the saddle but also on the ground. Anything she doesn't know she's very quick to either figure out or ask how to do it. You only have to tell her once and she's got it! Her eyes are always open and she notices everything, good and bad. I've said to her over the last few years she's been better than some of the help I've had in the past, even just turning 13. I think it's an asset having her.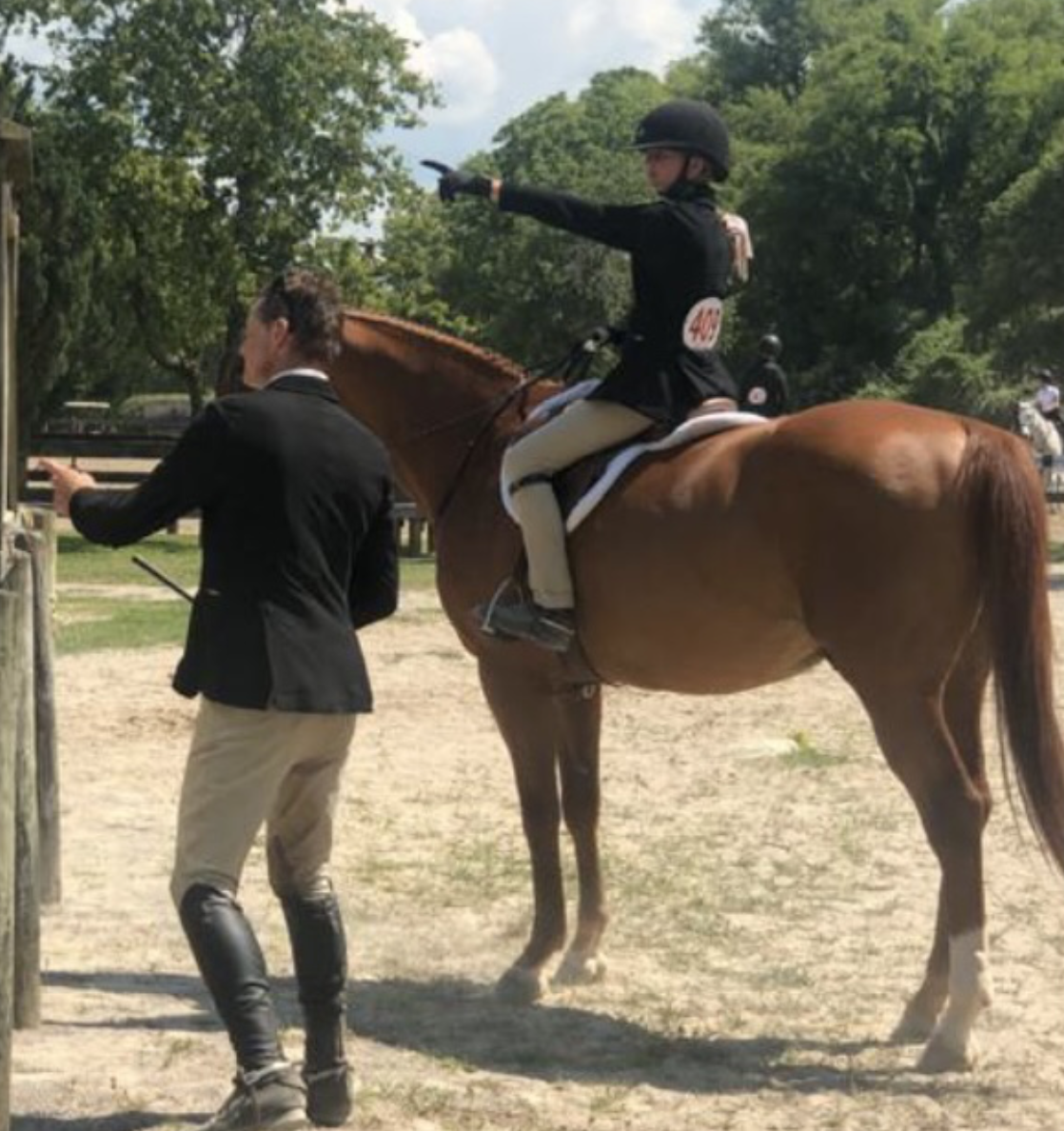 Paul teaches Eva her short-stirrup course on sale horse Hot Shot
Photo Courtesy of Paul and Eva
What do you think is in the future for you?
Eva: I think I want to do what my dad does. I like having the sale horses and having lots of different types of horses. I'm not sure about college yet; I hope my mom isn't reading this!
Paul: In the past, we have primarily been selling equitation horses or jumpers, and now we are starting to get more into having hunters. So, I hope in the future that people start looking to us not just for jumpers, but for hunters as well. My girlfriend has recently moved to the area, Aida Sanchez, and we're starting to get into clients with her, so I'm hoping it starts to become a little bit of a two-prong business where we can do sales and take on customers.
It's actually quite nice that we can match our sale horses to our clients specifically; we have horses in-house and we know the ins and outs of them and our clients. The advantage of this, too, is that if it doesn't work out, we will always swap the horse back out and find another one. It really is great for our business and it is a bit of a safety net for our customers, so there is a lot less risk in purchasing a horse. With Aida and Eva, I really look forward to developing that side of the business in the coming years.
I also want to add that over the last few years, I have been having physical issues that have kept me from riding at a level that I am accustomed to. I am having reconstructive surgery in a few weeks, and rehabilitation has an extremely high recovery rate. I am extremely excited to get this behind me, so I can get back to competing at a high level!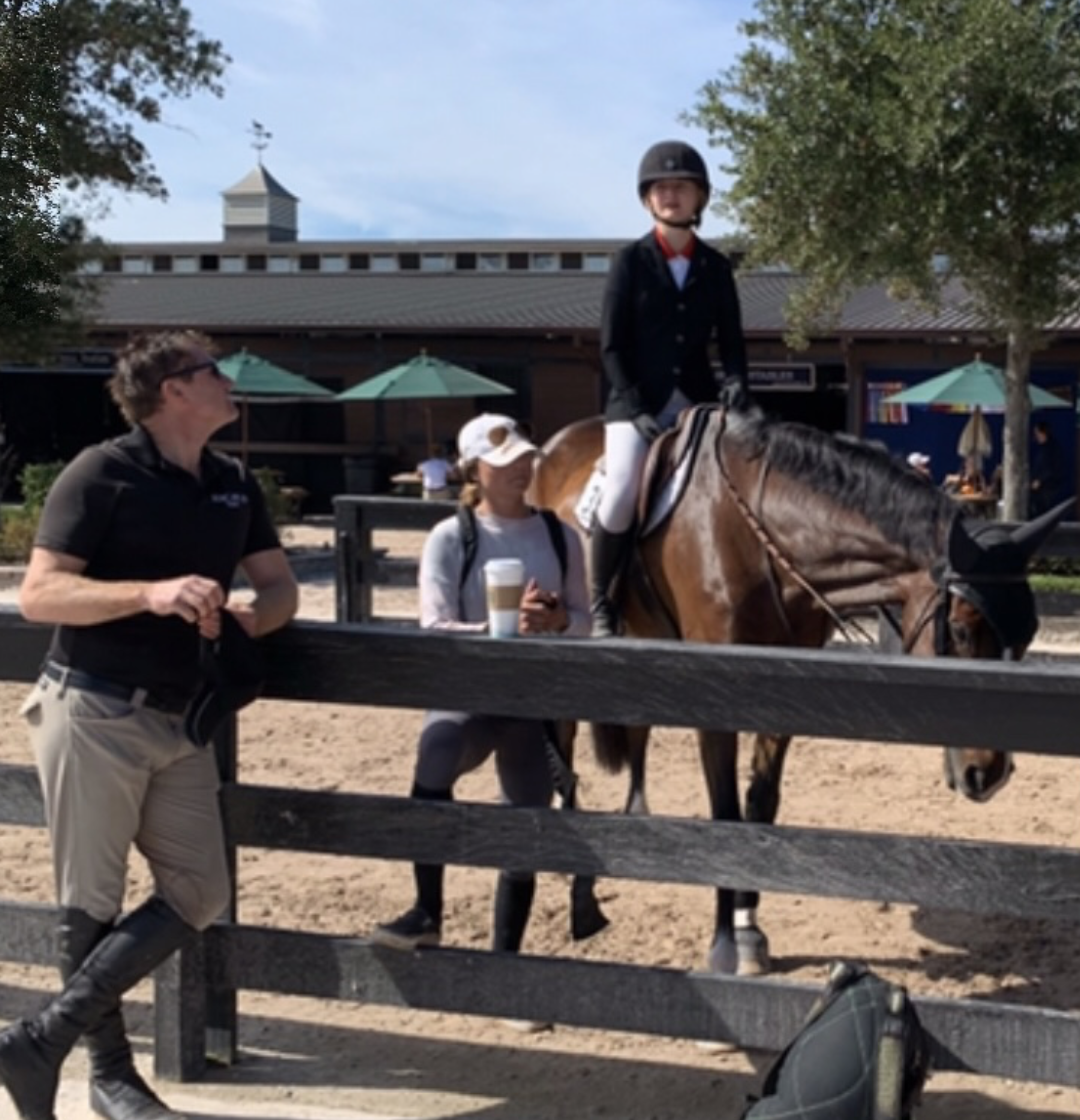 Paul, Aida and Eva wait for Eva's class at TIEC
Photo Courtesy of Paul and Eva
What do you like about coming to Tryon?
Paul: I always love coming here. It's horse friendly; the facility, staff, courses, jumps, and footing are all wonderful. There's some new facilities that are going up that are maybe a little bit more ostentatious, but I personally still would rather take to a facility like this, where I find to be more horse friendly; that's why we come here, is for the horse. I'm interested in if my horses are happy, and here I really think they are. 
Eva: I like how Tryon makes it fun for competitors my age outside of the show ring. I have enjoyed everything from the foot jumping competitions [Hobby Horse] to the stall decorating contests. Just last week I rode a mechanical bull here! Most importantly, my horses always seem happy here.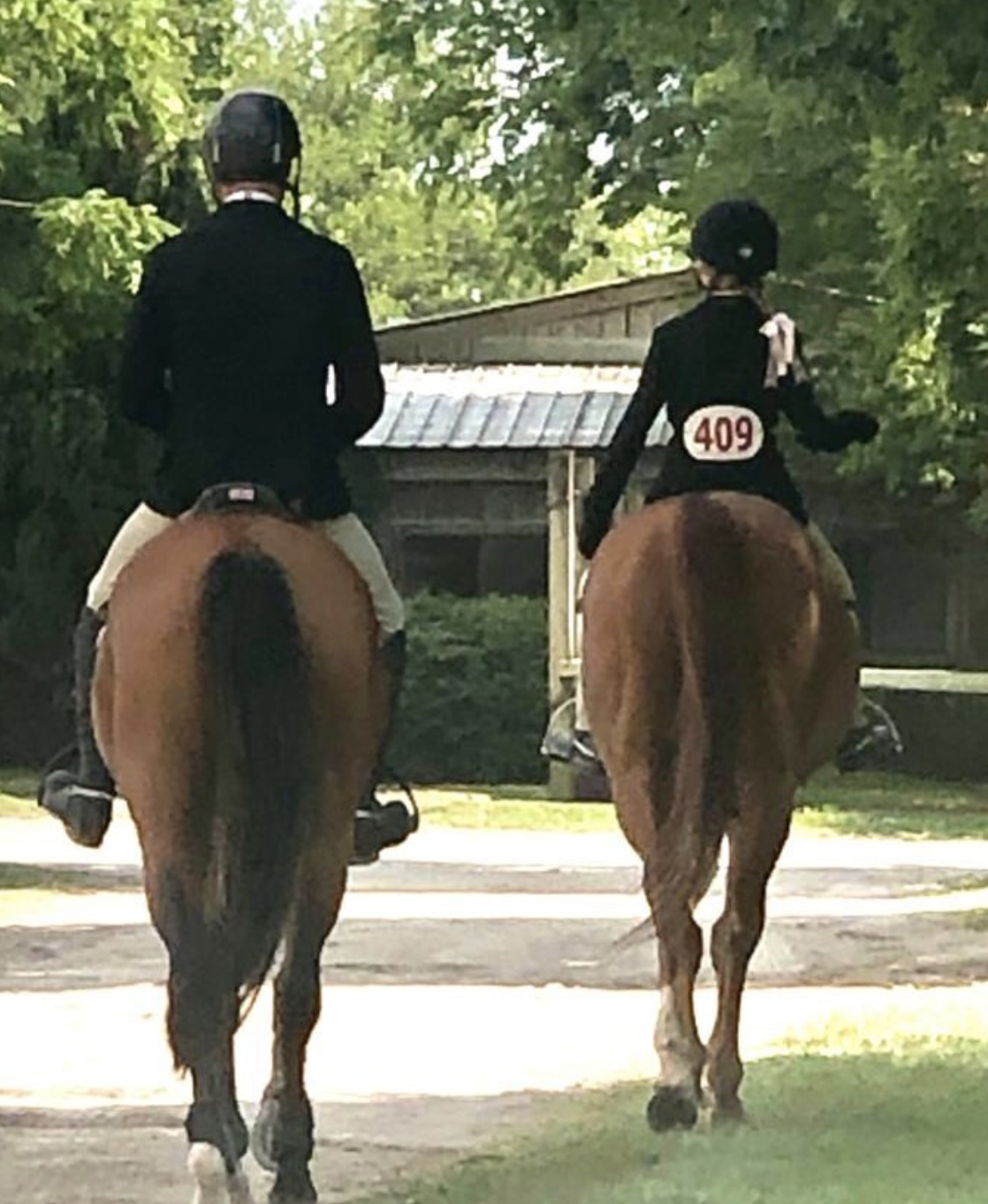 Paul and Eva walk back to the barn after their classes
Photo Courtesy of Paul and Eva
Thank you for catching up with us, Paul and Eva! We look forward to watching your continued success at TIEC and beyond.