Meet Team Tryon's own Favian Hernandez! Favian is head of jump crew here at Tryon International Equestrian Center & Resort. He has a variety of talents that include course designing and jump building, and is dedicated to celebrating and promoting equestrian sport. The valued leader of the jump crew team has designed and built a stunning variety of new jumps for all rings at TIEC, so we were thrilled to catch up with him to hear about the inspiration behind each jump, how he brings his ideas to life, his history at TIEC, and what his goals are going forward. Continue reading to find out more! 
How did you get involved at TIEC?
My first show was in 2014. I was doing so many shows in Texas and all over the place until I came here. I love it. When I started, I was just like one of these guys [jump crew]. I knew JP [Godard] before they opened this place; I used to work for him, so he called me and said, 'Come over here; I want you to be in charge of the stadium.' So, that's what I did. I know a lot of people, so every time they needed people here I told them to come over [to work at TIEC].  That's how I started moving up.
What do you enjoy most about working at Tryon?
Working with these guys. I always say that. I [also] like the environment with the horses. That's one of the main things is being with [the guys] at all times.
What's it like being in your leadership role?
Sometimes it's a little tough, but a lot of times it's easy. These guys know what they're doing, and they make it really, really easy for me. They're amazing. They're always in the ring getting the job done.
What does your typical work day look like?
First thing, I come and make sure the rings are closed in the morning, dragged, and make sure they have everything they need: that the timers work correctly, they have water and ice and all of that stuff. And then I will have like 30 minutes to an hour of downtime; I can chill and eat breakfast and [get] coffee. And then I keep going, handling course changes, waiting for [the classes] to finish, building the next one.
Tell us about some of the new fences you've built!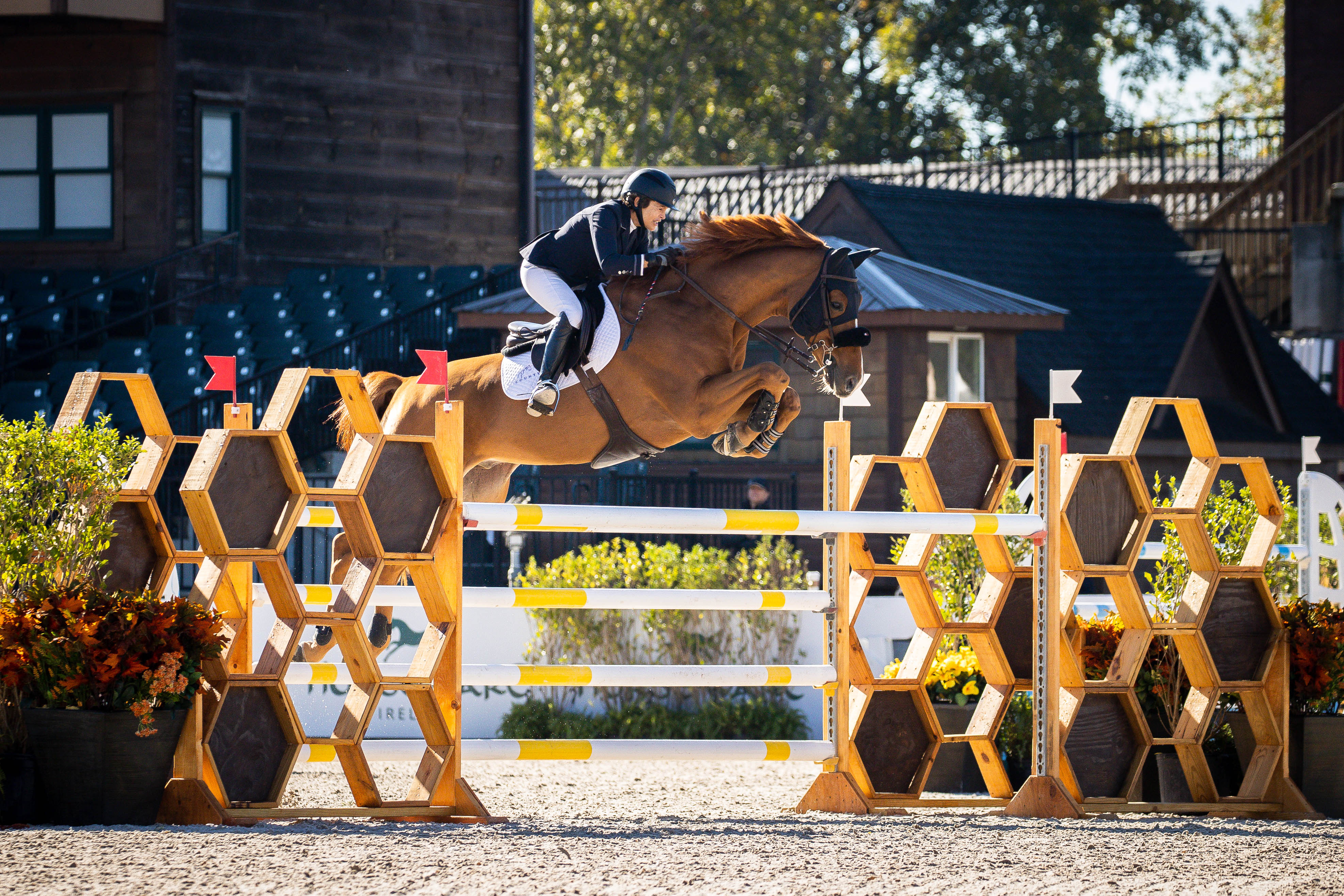 Beehive Jump:
[The Beehive] was my design. At the end of last year, we went to the cross-country course and saw the bees and were like, 'We have to make something!' It was supposed to be bigger, but we thought some horses might spook. It was hard [to get the different shapes]. The first week is always the hardest with the measurements and making sure it looks right. After that, you just start cutting.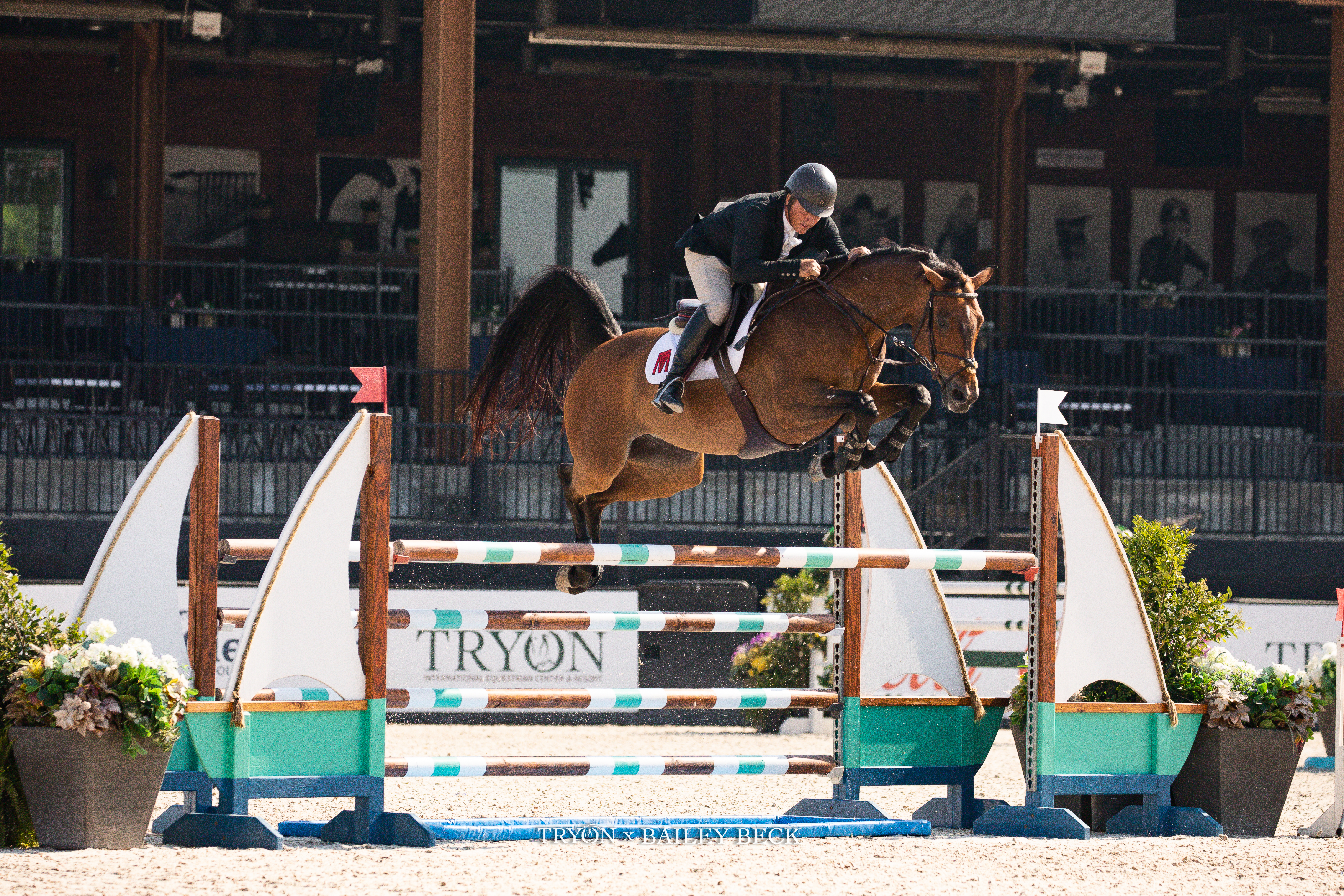 Sailboat Jump:
We kept looking at different pictures of real sailboats, so we decided to do the real natural look. We were going to do a line on the side of paint, but we decided to do the rope because I thought it would look a little better. Everyone likes those sailboats, and all the course designers are telling me about it. Bernardo, the course designer, gave me some good compliments about all the jumps that we have and that he had so many options. He didn't have to worry about what he had, he could just put it together. 
Barn Jump:
We came up with those. We gave it a little bit of a different touch; we used real shingles. You see the shingles when you look from the side, so it kind of gives it a little different look. When we build the courses, it's the last jump we move. It's easy to move, but still looks good.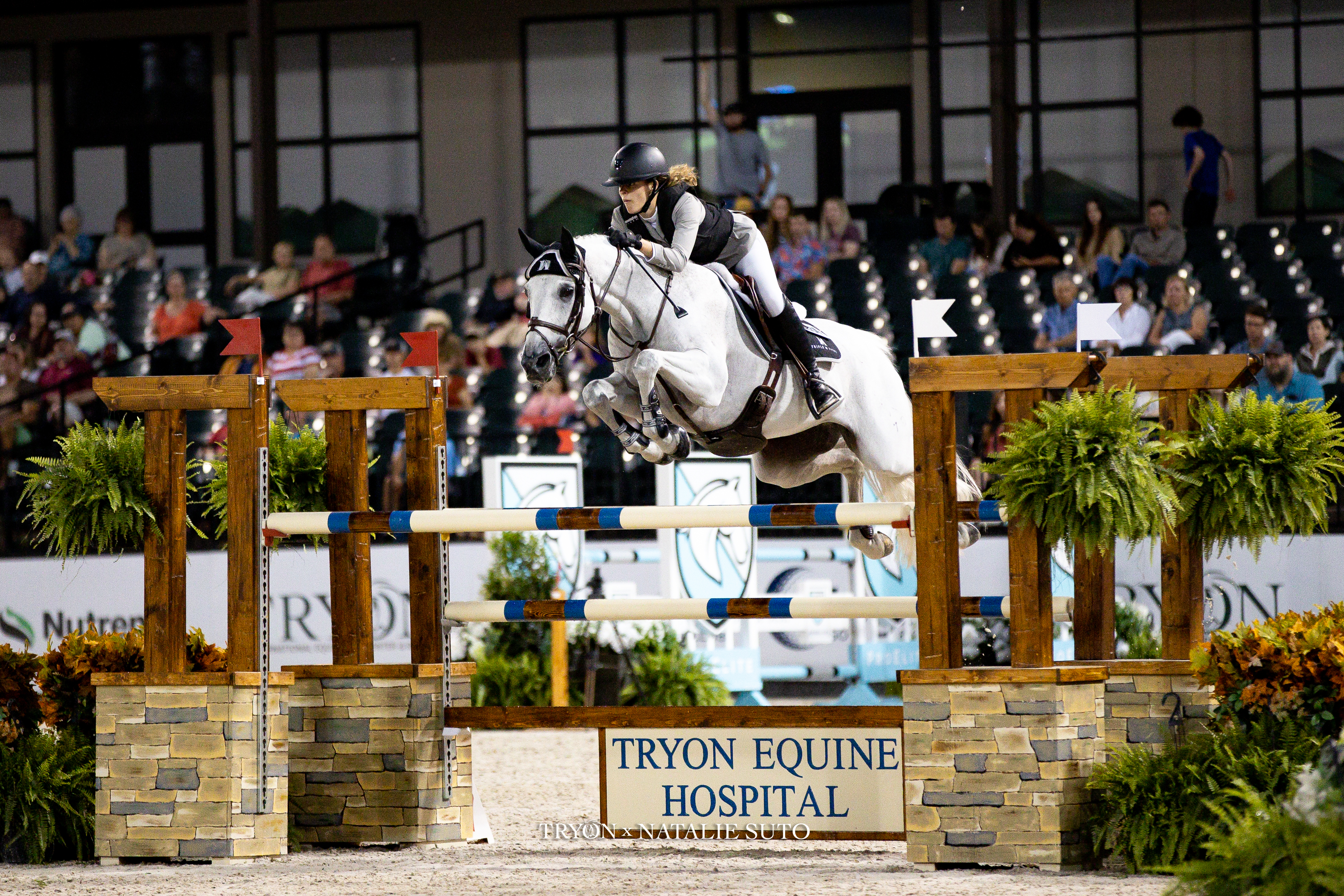 Tryon Equine Hospital Jump:
They showed me the picture of the entrance to [Tryon Equine Hospital], and we were working on these half pillars, so I got my measurements and came up with the design from those. I searched for the wood, put it together, and then I had the guy come and paint it. The hardest part was making sure they were straight. That was a little hard. I'm glad they liked the jump!
Are we missing any jumps from our list?
We just came out with the circles, and we have a lot of jumps in all different colors. We have the blue globes we bought a couple years ago, and then we decided to come up with different colors, like red and white, for the International Stadium. In Ring 3, we wanted to give it a different color, so we have purples in there now. I want to do more so I can keep alternating colors here and there.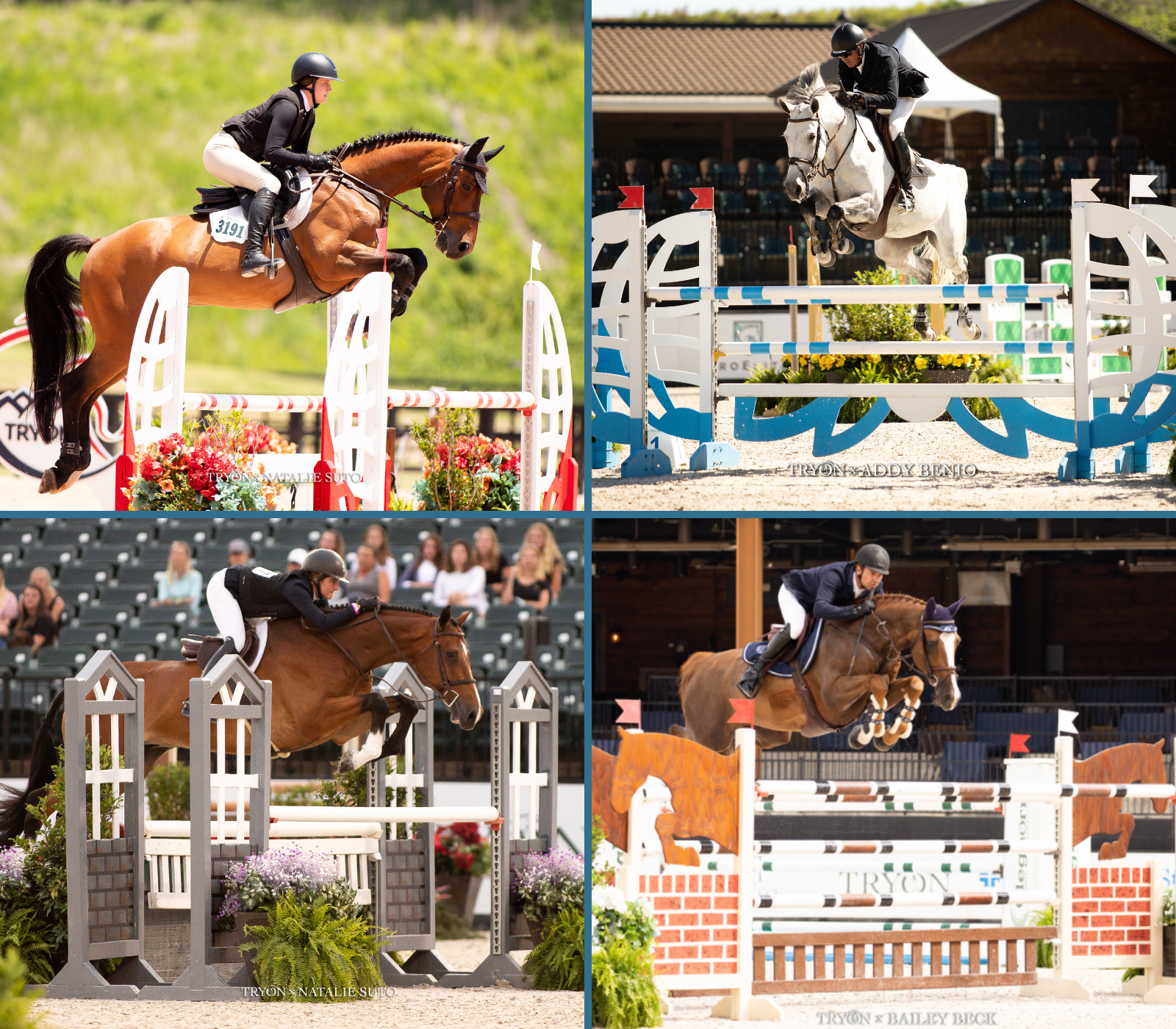 How long does it take for you to build a jump?
The barns took us about five days – six days with paint included. The sailboats were close to a week, and Tryon Equine took me two days to put together. It depends on the design!
What are your goals for the future?
I have so many goals, and the main one is being a course designer. Sometimes, when the course designer comes late, they email me the course and I do it for them. They don't remove anything, so it's good for me. I've been learning a lot. I designed the courses in the Indoor Complex for the Winter Indoor Series. I did all the Hunter and Jumper courses. It was a challenge for me, but I think it came out really nice. I [also] want to come up with some more jumps!
Thanks so much for taking the time to chat with us, Favian! We'd like to extend a huge thank-you to our talented jump crew and drag team for making world-class competitions possible every week, and encourage competitors to show their appreciation to our ring crews whenever possible. We can't thank them enough for all that they do!