Welcome Series to Feature New, Handcrafted Jumps for Competitors
Winter has been quiet, but not slow, for a small team of dedicated builders at Tryon International Equestrian Center (TIEC) at Tryon Resort. When the competition season ended in late 2018, Favian Hernandez and his team of three kicked into high gear recycling leftover building materials – rails, plywood and unused lumber – from September's FEI World Equestrian Games™  Tryon 2018 (WEG) to produce beautiful new jumps for the facility. Beginning with the Welcome Series in 2019, competitors at TIEC will have the opportunity to enjoy both brand-new and custom obstacles originally crafted by Touchstone Fine Cabinetry for WEG.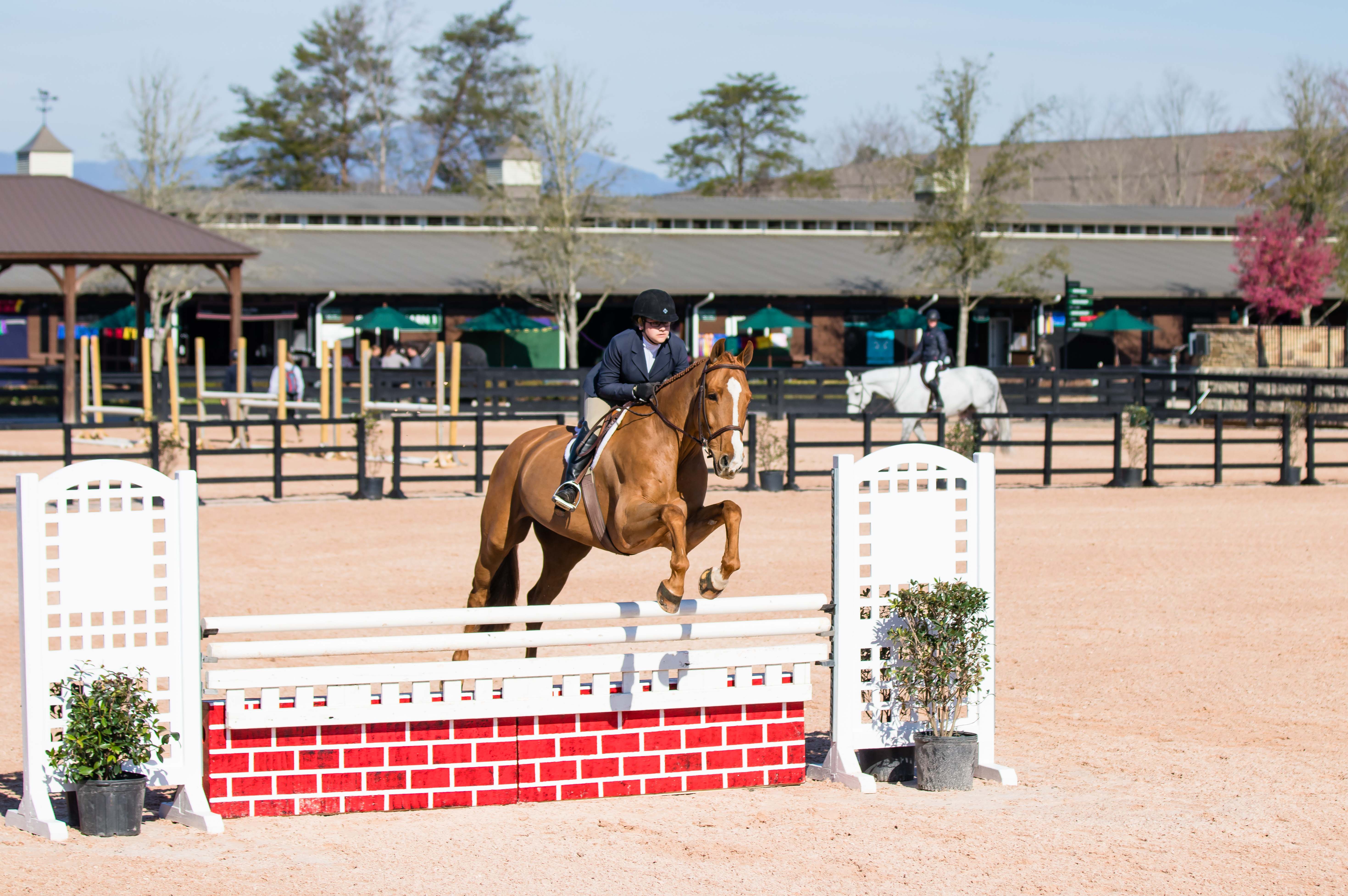 Hernandez and team have re-purposed unused materials to refresh and expand TIEC's jump inventory for 2019.
Photo credit: Bailey Beck
"Miguel [Araujo] and I have built jumps before," said Hernandez, "and I offered to help when Molly Oakman, Director of Equestrian Operations, was talking to me about wanting new jumps this season. I decided to use whatever materials were left over from WEG and start there. We started with new boxes and fillers and standards, and we've kept going and going."

 Hernandez puts finishing touches on a brand new standard.
Hernandez and team plan to keep going and going all of 2019. "We'll keep building inventory throughout the year, so the options will only keep growing," he explained. "We have a full Hunter ring of completely new jumps at the moment, with new walls/fillers for all the Hunter rings, and we'll keep working on more."
Fueled by a passion for the sport and a love for creating beautiful jumps, Hernandez and team have been able to experiment with new designs and create multi-purpose pieces that look good in any ring, he elaborated.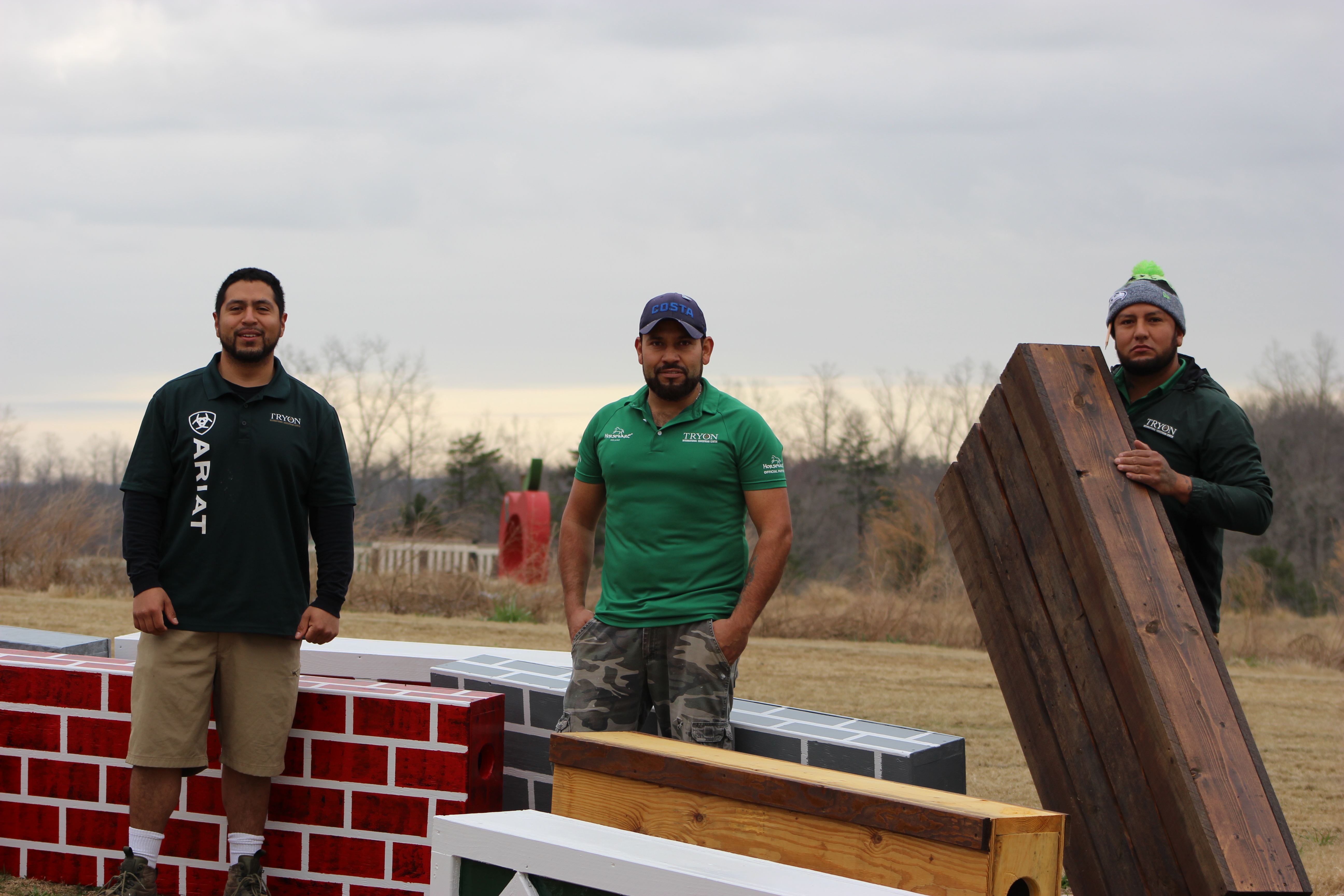 Miguel Araujo, Felix Gutierrez, and Hernandez pose with a variety of jump fillers created this winter.
"We've been able to try some new designs, like different patterns, and some diamonds on boxes and standards that I came up with. I tried to come up with designs that can be mixed and matched, too," he continued. "No matter what wings I have, I have some fillers that will match it, and I'm using some stains that can be used in both Hunters and Jumpers."
With the new year and a 33-week season ahead, Hernandez is excited to continue growing TIEC's inventory throughout the year, adding more variety and improving the regularity of care that existing jumps receive. "Things will be different this year, and better, because I will have two guys with me all year building, painting and repairing."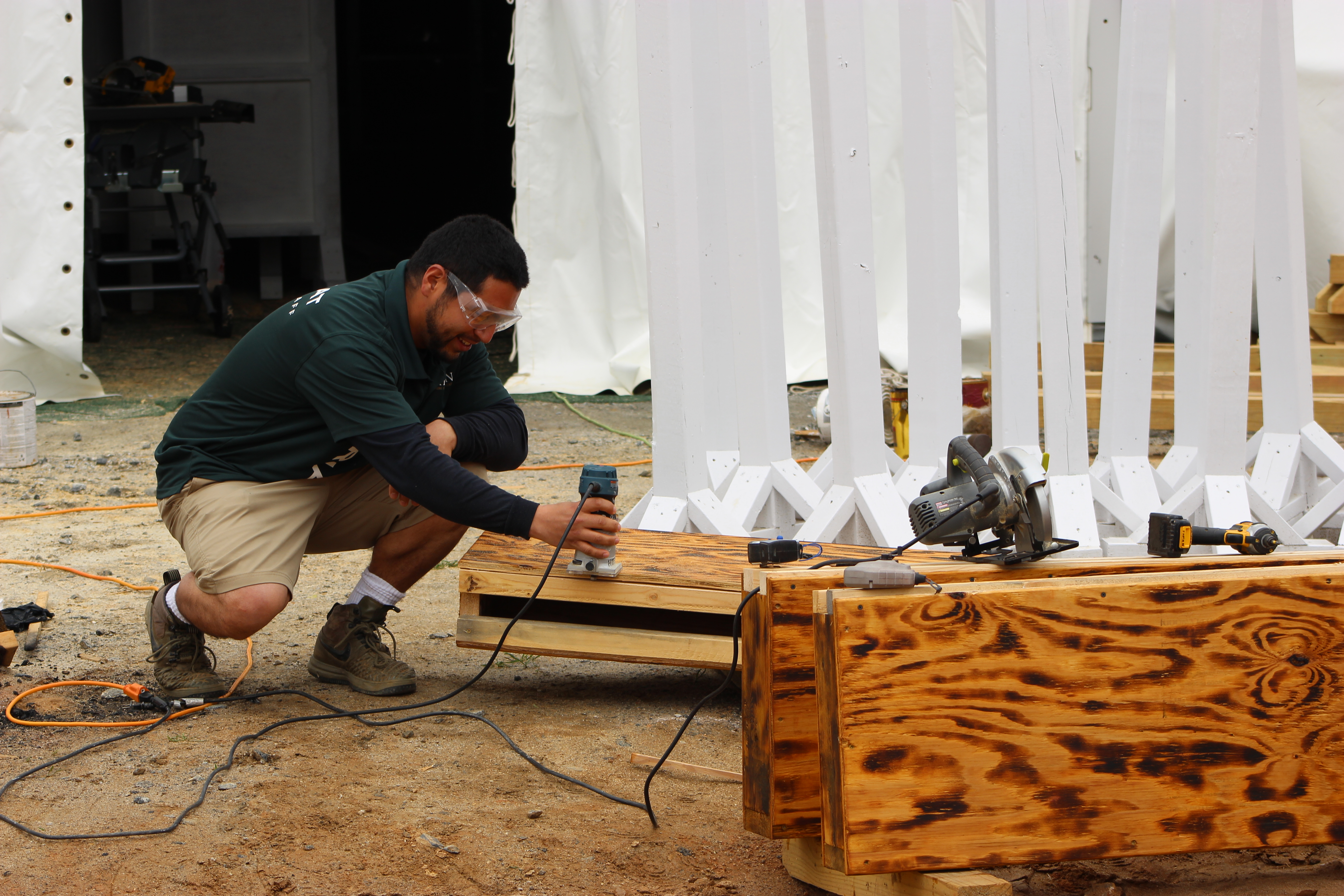 Araujo sands edges on a newly-stained filler.
All Hunter rings will be entirely re-done by the time the Tryon Welcome Series kicks off March 21, and all the fillers are complete. Some are already in action and have been utilized for the popular Schooling Days series in February and March at the venue. The Jumper rings will populate with new obstacles, too: some will be recycled from WEG, and still others are in process.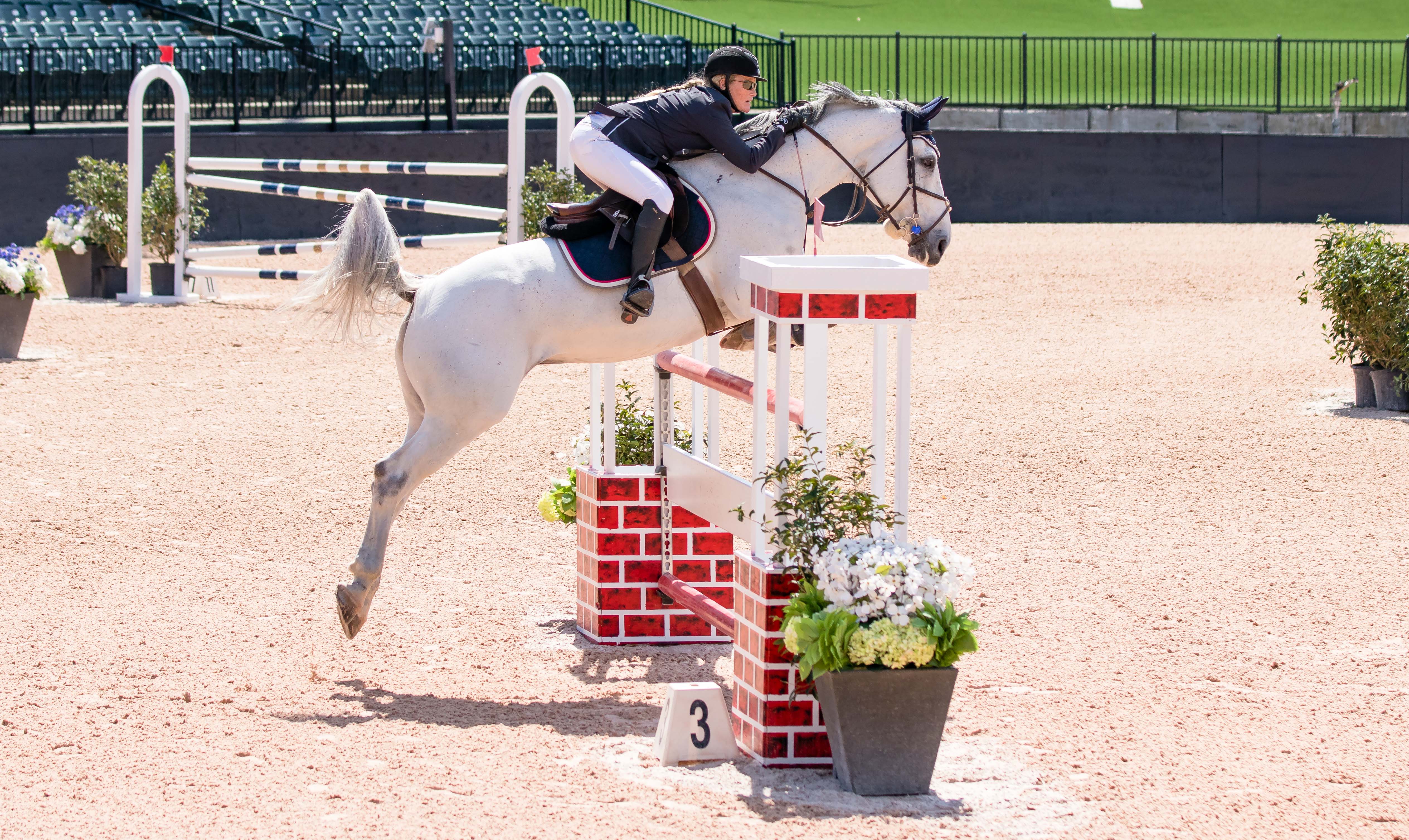 New jump fillers and standards have already been enjoyed by Welcome Series competitors.
Photo credit: Bailey Beck
"We've started repainting the poles that need it and we've got more on the way, too. We also have some materials for gates ordered, because that could not be done from recycled materials, said Hernandez. "We will also do some touch-ups on our Cross-Country obstacles before April."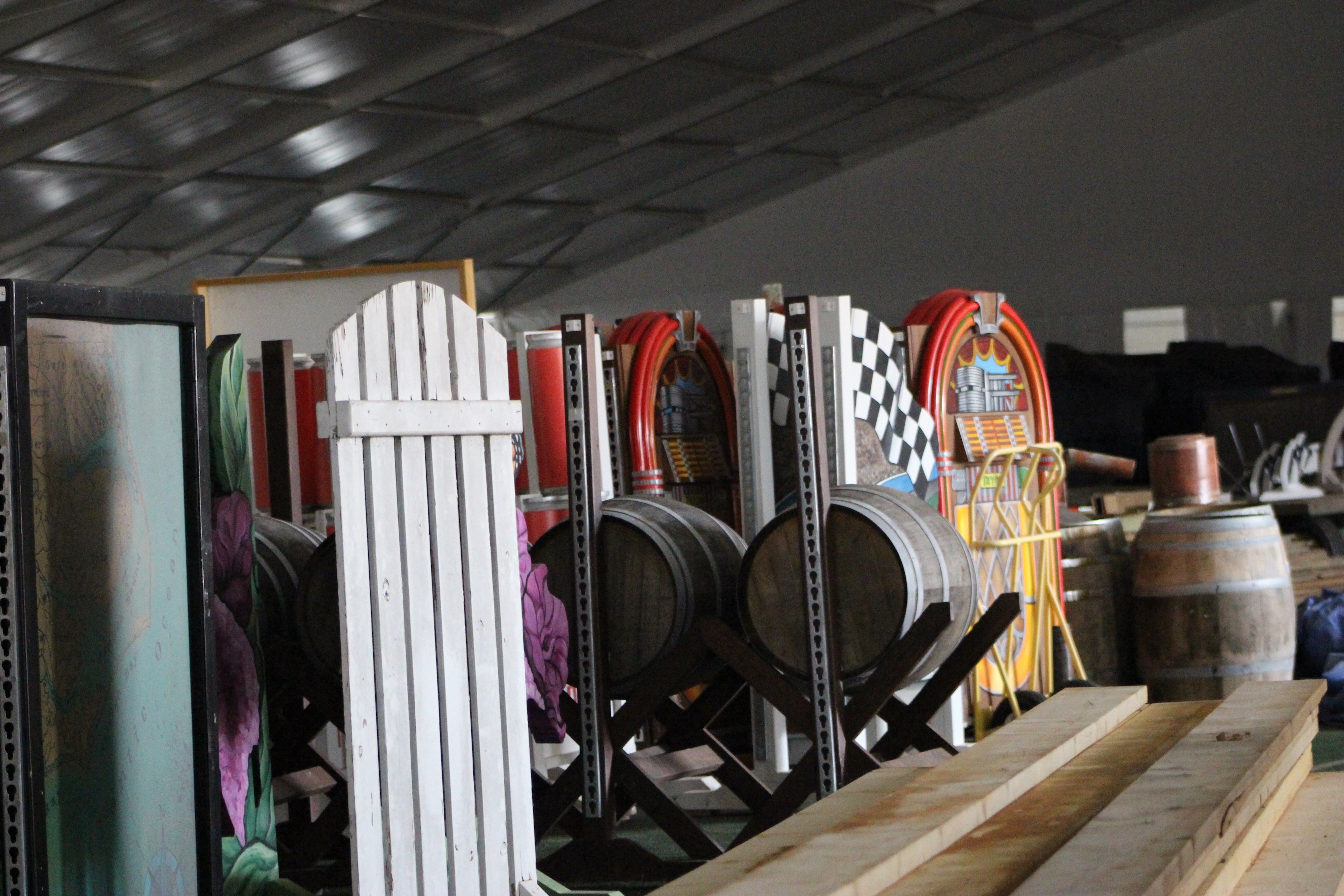 Existing inventory, some of which was originally created for WEG, continues to be repaired and re-painted as needed ahead of spring competitions.
Hernandez and team are also working with Touchstone Fine Cabinetry to create custom jumps for use in Grand Prix competition in Tryon Stadium at the venue's signature "Saturday Night Lights" events, including designing and building for internationally-recognized sponsor brands.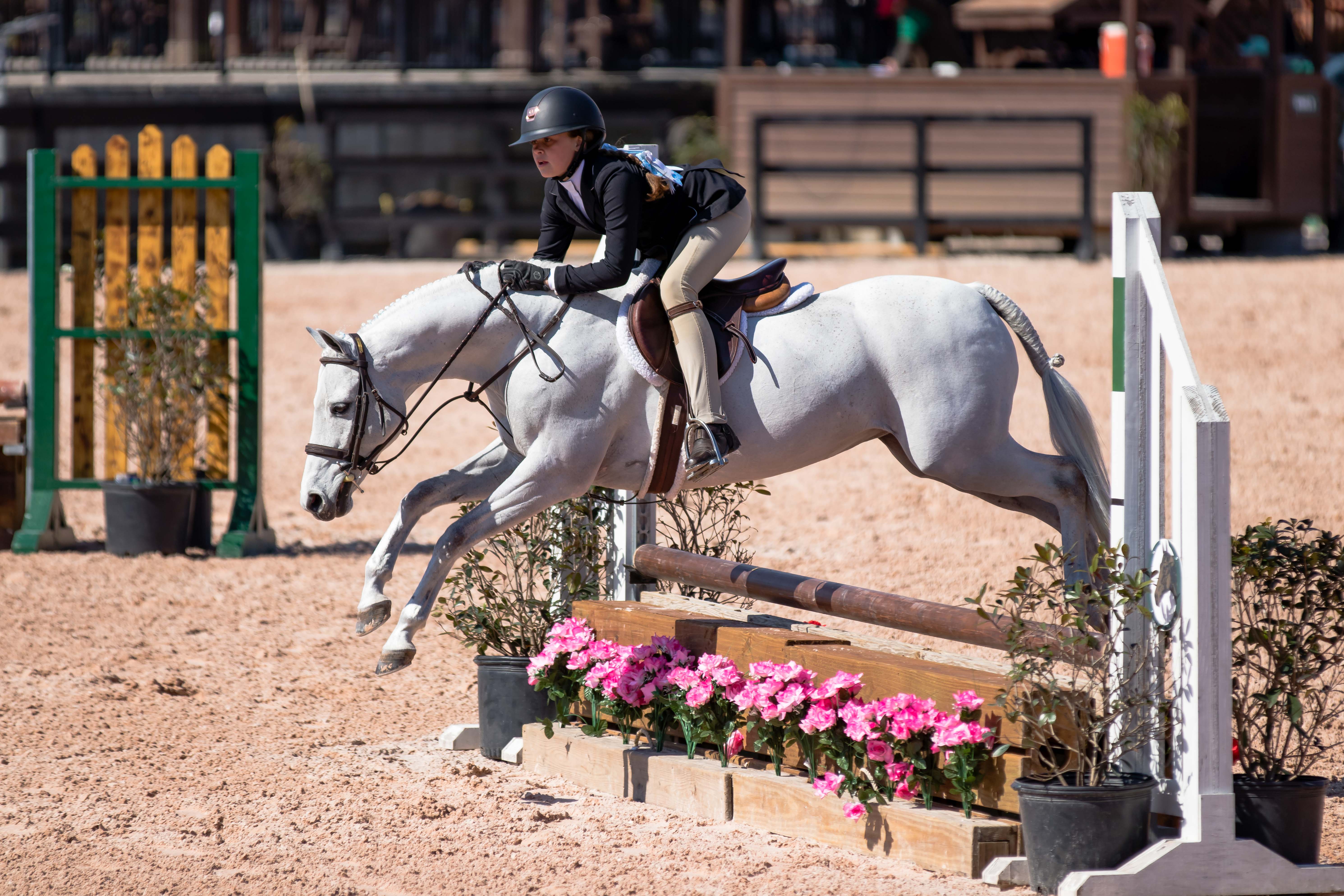 New jumps can be found in use in Rings 1-4 as well as in Tryon Stadium, with still more to come.
Photo credit: Bailey Beck

While spending the winter building and painting jumps in a tent may sound grueling, Hernandez insists that it's been a passion project, saying, "We love to do this. We've been building jumps for a long time. We love this sport, and we love what we do."
Come Show with Us: Click here to learn more about TIEC's 2019 Show Schedule and view the Welcome Series Prize List.