Behind the Barn Presented by MD Barnmaster
During the 2020 competition season at TIEC, we teamed up with MD Barnmaster to create our Behind the Barn series,  connecting with athletes to hear about their barn memories, barn essentials, ideal barn layout preferences, and more! Featuring Taylor Braddish (Driving), Will Coleman (Eventing), Michael Pineo (Dressage), and Michael Britt-Leon (hunter/Jumper), get the inside scoop on their barn lives. Continue reading to learn more!
Hunter/Jumper Athlete: Michael Britt-Leon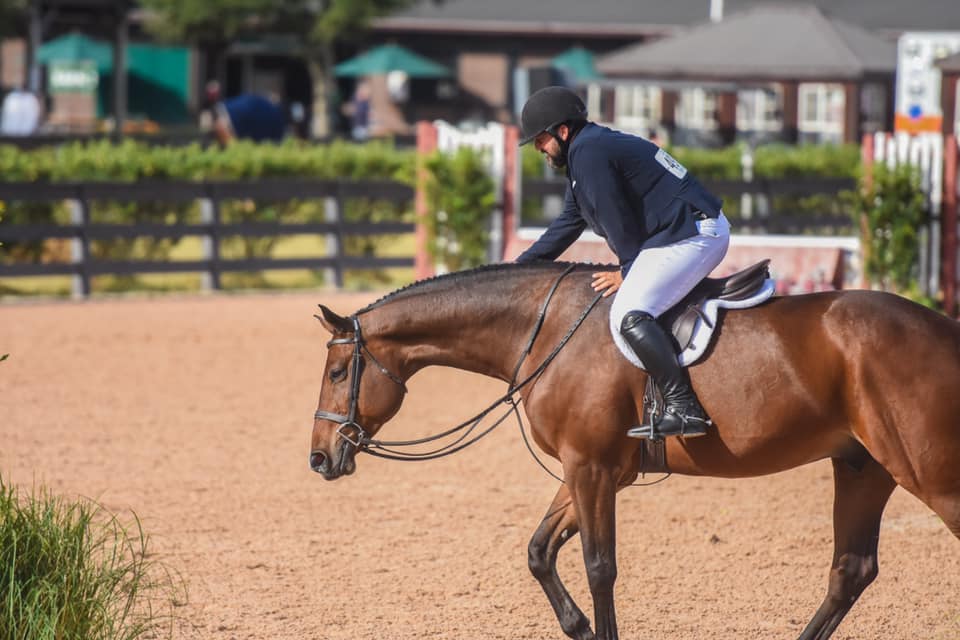 What's your favorite barn memory?
Every morning when I drive into the barn, all of our horses are out on their grass pasture. They're either over the fence grooming each other or just grazing, and there's a peace and calm to that. It makes my heart smile every time I drive in! Also, I spend almost all day with Kelly [Sims]. We have more fun everyday than I think any other pair of people do. This business puts so much pressure on you, but with Kelly at the farm, I always remember why we do it. There's so much joy and happiness that I don't think everyone gets.
Top three barn essentials?
A metal curry comb because it keeps the horses shiny. Pine Sol because they water down my barn aisle and spray it, so the barn smells clean everyday. Also, a tractor because I'm crazy about footing!
What's best in a barn design?
Airflow. We keep our horses inside, but they're supposed to be outside, so having light and airflow is crucial.
How do you create a home away from home at shows?
That's easy! I have an incredible setup at the barn. When we're gone, I physically try to set up our barn with our tent, curtains, couches, and chairs. All of our Windsor Stables team has a place to sit and be together. Everybody is very supportive of each other. We very much have a family environment, so I like to have that feeling at the barn where our horses are. That's how I keep our home away from home!
Eventing Athlete: Will Coleman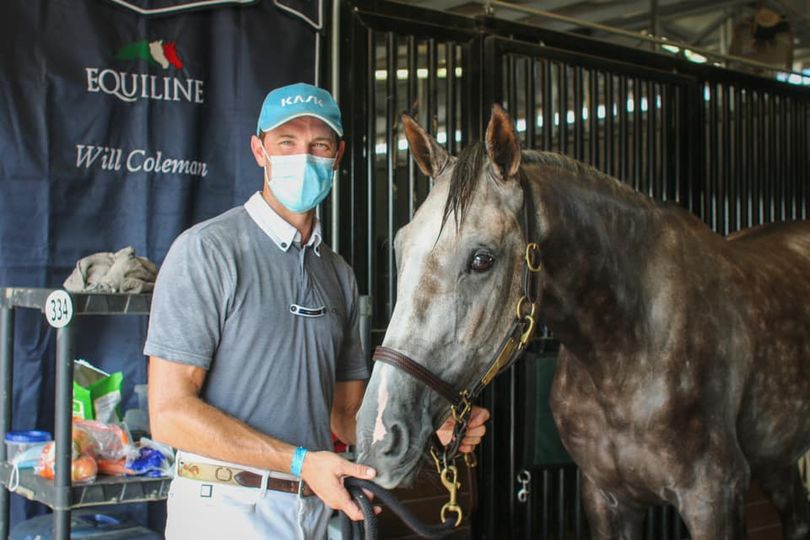 What's your favorite barn memory?
I grew up in a really horsey family, so we were always in the barn and riding ponies as kids. We developed a real appreciation for horses and the countryside. I don't have many memories that don't have a barn in them!
What are three barn essentials?
Good grooming stall, a well laid-out feed room, and an extra large tack room!
What's most important in a barn design?
Efficiency wise, a center aisle or cross-shaped barn with doors on either side so that you can get ventilation and still have a central area. Courtyard barns are lovely, but they're not all that efficient for professional yards with people who want to be able to see the horses constantly. I like to look at the horses a lot, so I'm constantly walking by their stalls.
How do you create a home away from home at shows?
I don't know if you can necessarily recreate their environment at shows. I think it's more how you handle your horses. We're blessed to have some really good horse people working for us. We really want the horses handled correctly and appropriately. That's how we try to do it. You can't recreate home, but you can treat the horses just the same.
Driving Athlete: Taylor Braddish
What's your favorite barn memory?
It's not as much of a memory as it is a daily thing. I love coming out in the morning. As soon I open the door, all of the horses hear me and start yelling. It's so cute!
Top three barn essentials?
Grooming tools are essential. Curry combs are the number one thing! Fly spray, too. Oh, and a hose and broom.
Most important thing in a barn design?
A wash rack and a good setup! Your setup has to work well, from your tack room and wash rack to storage for your carriages. I know that's not a normal barn thing, but the way you store your carriages [is important].
How do you create a home away from home at shows?
I try to always bring the same bedding with me because I don't want them to have to change anything. I want everything to be the same at shows as it is at home. I also try to keep their schedules the same, so there's not a big change when I go to shows!
Dressage Athlete: Michael Pineo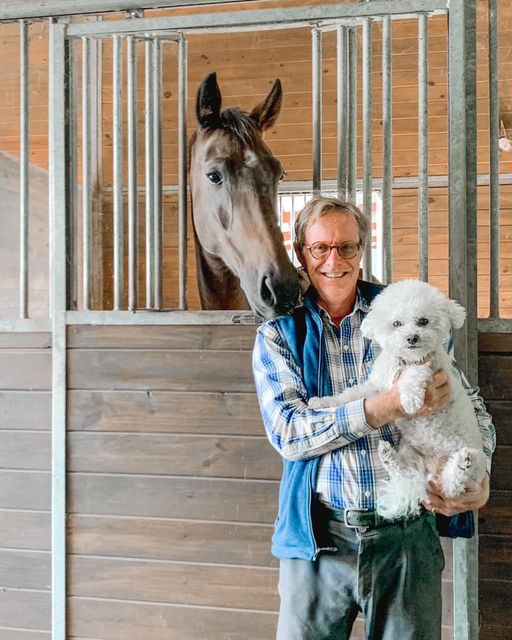 What is your favorite barn memory?
We moved from California to Mill Spring, NC, in 2018 and built our own facility from scratch. It was incredible! Bringing the horses to their new home is definitely one of my favorite memories.
Top barn essentials?
To be able to focus on the training of the horses. I think it's important to set things up in a way where you're able to focus solely on the horses.
What is most important to you in a barn design?
We have a very high ceiling, so in the summer time it tends to make the barn cooler. The barn is insulated, too. It's warmer in the winter, and cooler in the summer!