Meet our next athlete in the spotlight, Misdee Wrigley-Miller! Misdee has an extensive and deep-rooted background in the sport of Driving with a striking list of international accomplishments. You may remember one of her most notable wins during the FEI World Equestrian Games™ Tryon 2018 (WEG), where she captured a gold medal – an impressive first for both a female Driving athlete and the United States Team. We've loved cheering her on at TIEC over the years and can't wait to welcome her back soon for the Katydid CDE presented by Main Street Insurance April 21-25, 2021! Continue reading to learn about her background in the sport, get to know her horses, hear about her career highlights, and more.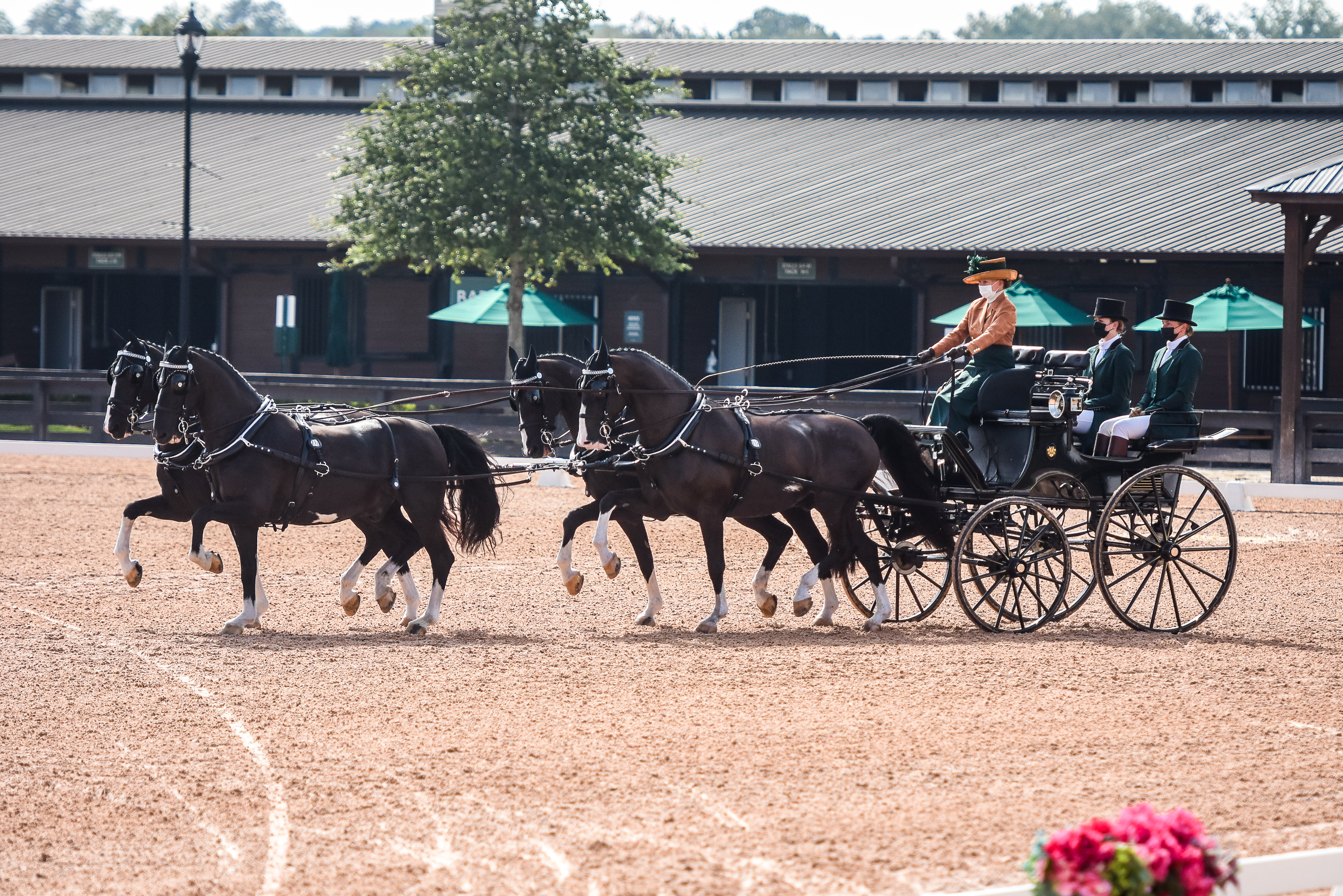 How did you get involved with Driving?
Initially, it happened because unbeknownst to me; I inherited two carriages that belonged to my great grandfather. I thought, 'What am I going to do with these?' Then, I discovered the world of Driving. It started with Driving, and then I was introduced to the world of Combined Driving. I tried it and then I was just hooked. I've been involved with Driving through single horses at green shows with my Arabians, but it wasn't until about 1998 that I started driving multiples.
Tell us about your horses!
As a matter of fact, I'm watching someone drive my leader [horses] as we talk, just thinking about how lucky I am. The team that I have now is a new team for me. It's different from the team that helped me win the gold medal at WEG. They are new horses as of two years ago for me. I bought two of them from Boyd Excell. They've been on his team and one of them had been on a gold medal team. They're such solid horses! A year and a half ago, I bought a pair from an Italian Driver, and they were just like the cherry on top of the icing on top of the cake. They are so perfect for me with their size, personality, and type. They've brought a whole new feel to the team. It's such a lady's team. They're smaller, elegant, and lovely movers. We all understand and complement each other really well.
What makes a quality Driving team?
Quality horses! That's where you start. Of course, they have to be sound, correct and good-thinking horses, but also they have to have that extra spark and charisma. When they trot down the center line, they have something extra that says, 'Hey, look at me!' They have the X factor.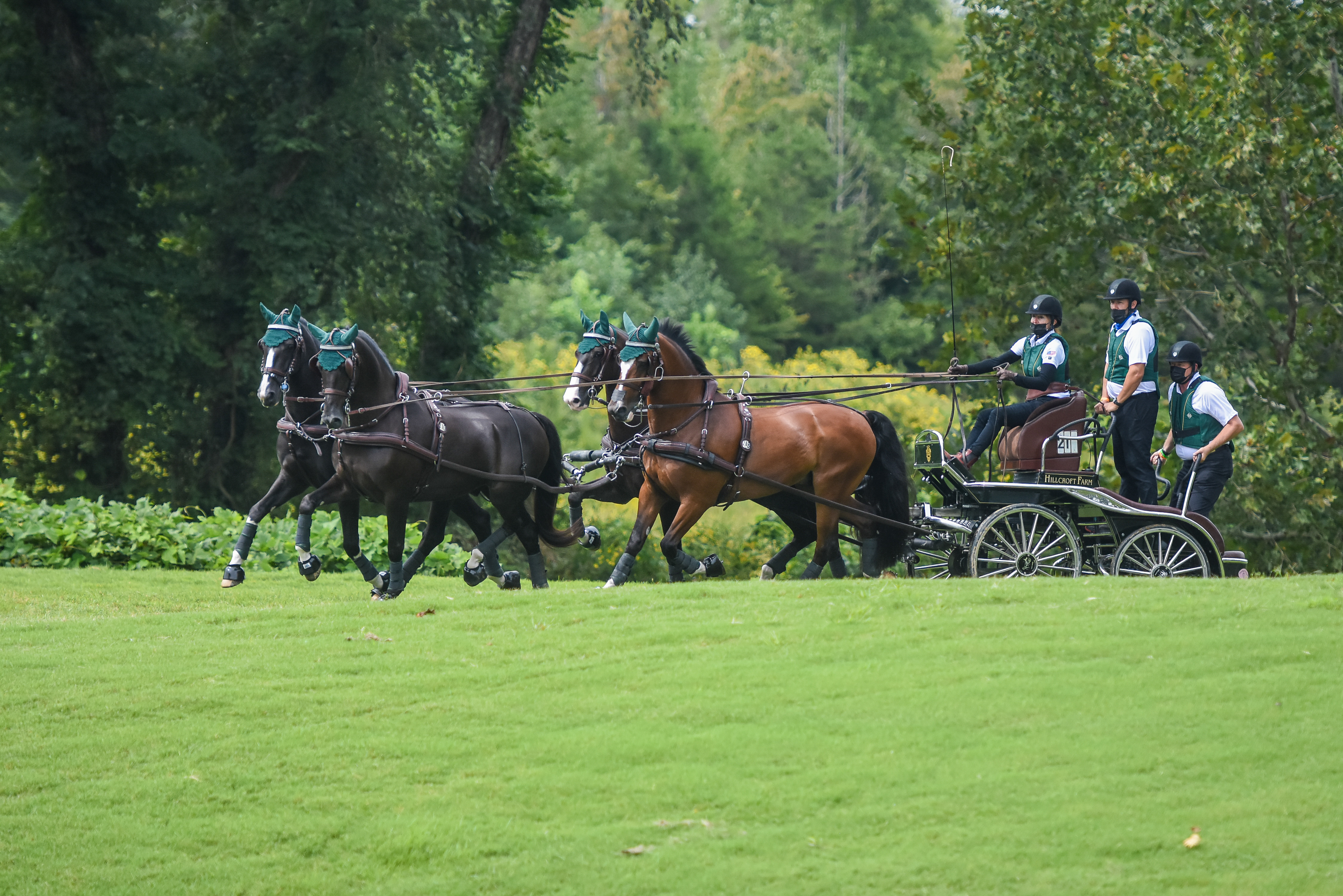 How do lessons learned as a Driving athlete apply to your horsemanship and riding?
Oh gosh, I have learned so much. Most importantly is the intense Dressage. Believe it or not, having a greater understanding and mastery of Dressage has helped tremendously in riding my Saddlebred horses, just knowing the importance of being able to correctly balance, bend and flex a horse. It's interesting as my Saddlebred trainers have told me how much more intuitive and understanding I've become since I've taken up the sport of Combined Driving. 
What's your favorite Combined Driving phase?
I just love Dressage. There's part of me that's such a perfectionist, and you're never going to drive a perfect Dressage test. You can go double-clear in Cones or you can have a really good Marathon and think, 'That's the best I can do!' In Dressage, there's always something that I can work to be better at. I love that challenge.
I'll tell you a funny story, too. Everybody who knows me knows that once I took Combined Driving up, I was absolutely horrified to drive the Marathon. I would wake up Saturday morning before the Marathon and practically be physically ill, so much so that I thought I wouldn't be able to drive a team and would need to go back to pairs. I was so filled with fear. Boyd Excell was so calm and patient. He drove with me in Marathons and never pressured me to drive faster. He just said, 'If you drive correctly, you'll keep you and your horses safe. Don't try to win or go fast. Let's learn it correctly.' From there, we built upon that foundation. Since I was a child, I've never had recurring nightmares until I started having Marathon nightmares. I even had one the other night. The nightmares are so similar. I wake up on Saturday morning and I haven't had time to walk the hazards, so I'm trying to learn them by walking through it really quickly [in my nightmares]. I honestly can't believe I do what I do now! It's been a big journey.
How will your 2021 competition season be different from your 2020 season?
The big question mark is whether we'll be able to compete in Europe. Normally, we pack up after the spring Driving season and head to Europe where we have a home that we love. The European season is such an important part of my training. We have a competition at our farm in May, and then it's a big question mark whether we'll go onto Europe or stay in Kentucky. Thank goodness the United States has opened up so much. The fact that we can come to Tryon and compete in a world-class facility does so much for our training.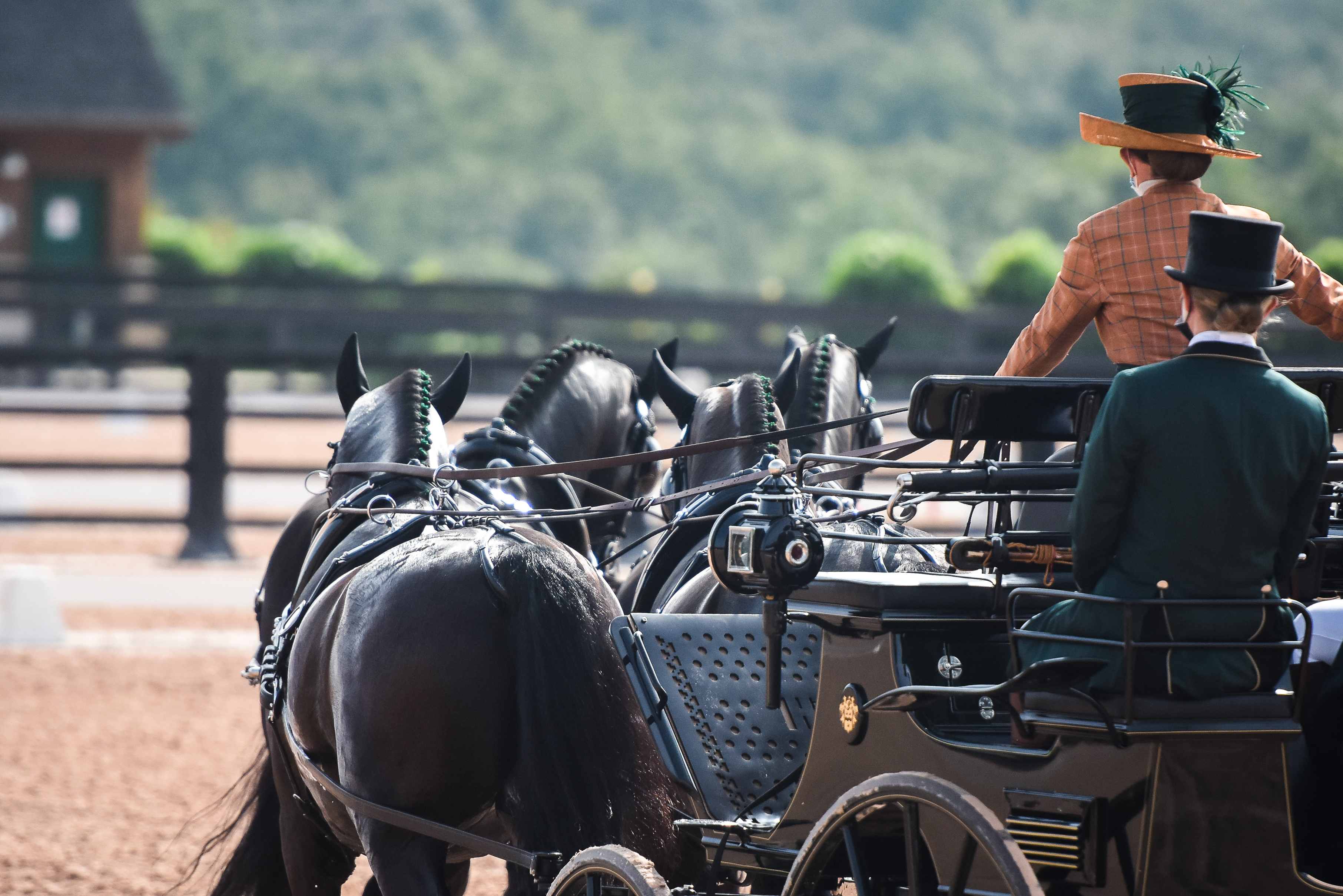 How have you enjoyed Driving at TIEC?
It's world class. The facilities, the barns, the arenas, the obstacles… everything is truly world class. It's such an advantage to the American Driving community to have a facility like that. It's European level. To be able to compete at a facility that offers that level is very important for American team building. 
What's been a major career highlight for you?
Being the first woman on the first American team to win a gold medal at WEG! It doesn't get much better than that. That's two major firsts. 
What is something about the sport that you wish you knew when you started?
There's nothing that I wish I had known necessarily, but I definitely didn't know how much I would love the sport, and how much it would become a part of my identity and my horsemanship. I didn't think I could love horses any more than I did when I got into it, but I do because of the level of commitment and communication you have to have with your horses. It's taught me so much.
What advice would you give to someone who's interested in Combined Driving?
Don't hold back. If there's the opportunity, absolutely do it. It's an amazing sport, especially if you love horses.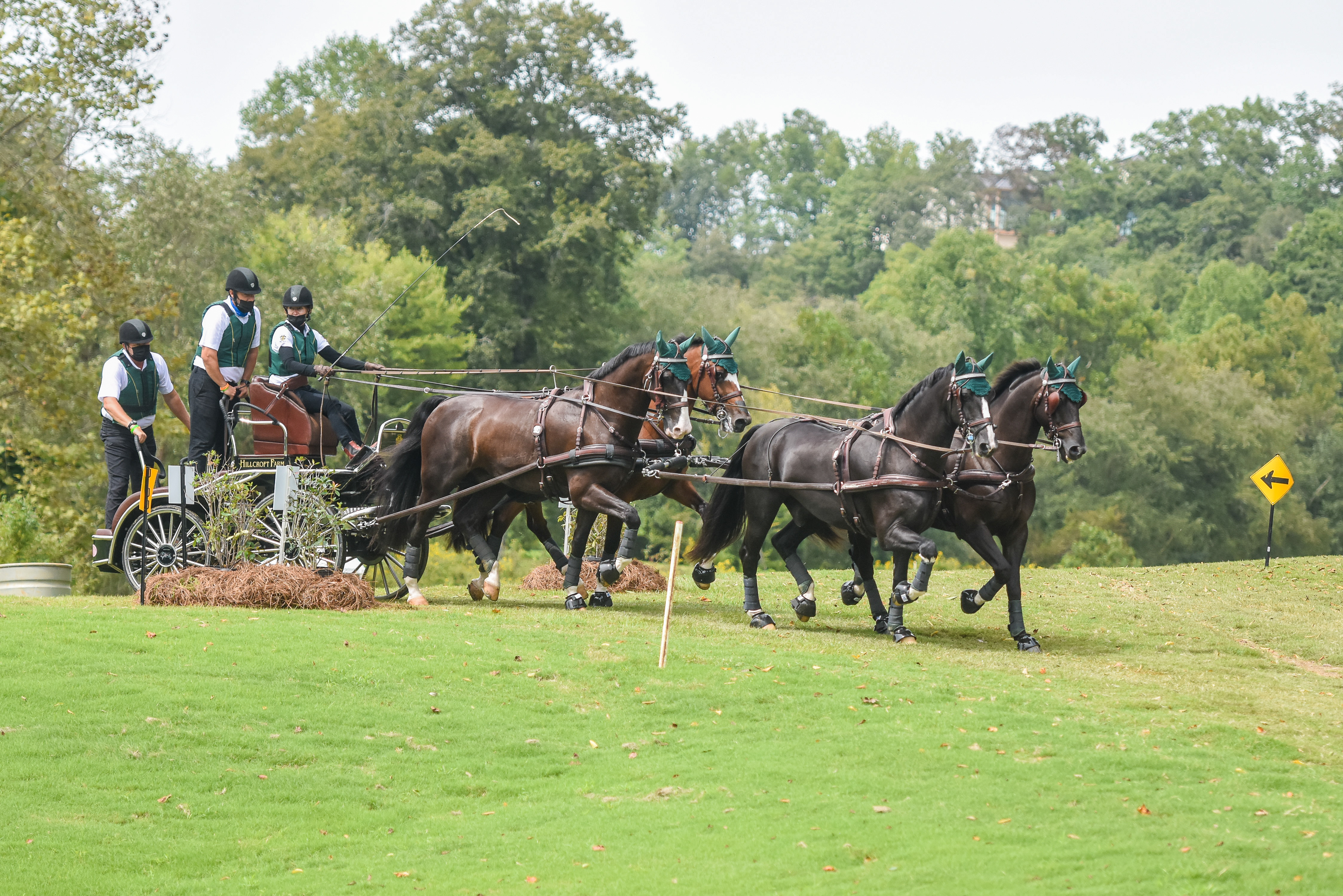 In your opinion, how can we grow the sport of Driving?
I'm very proud of the work we've achieved with the Federation on the Driving Sport Committee to make shorter format competitions. They don't present such a time and financial barrier to people who want to get in the sport. Previously, you had to get to the show a day early, compete for three days, and had to take a lot of time away from your job, family, and so on. I'm really proud that we've come up with a short-format alternative for competitions. That will open the door for even more people who want to start in the sport. That's an important barrier that we're lowering and hopefully more people will get into the sport because of it. You have to make it more accessible and horse sport more relevant, and I think we're on the way to achieving that!
Will you be joining us for the Katydid CDE presented by Main Street Insurance?
I wouldn't miss it! You're never going to believe it, but I'm really looking forward to driving the Marathon because the obstacles are so good. If I do have an opportunity to get to Europe, the types of obstacles at TIEC are what I'm going to be encountering there, so it's excellent training for me. Thank you to TIEC for supporting Driving. It's so great to have the facility available to us.
Thank you for catching up with us, Misdee! We look forward to seeing you soon for the Katydid CDE presented by Main Street Insurance.