The first Tryon Fall Series 2022 Amateur Hour Spotlight presented by Coca-Cola® athlete is Hallie Grimes! Hallie is a young amateur working to balance school at Boston University with riding at the FEI level. She is currently competing at the Tryon Fall Series in the FEI 3* & 2* levels, but started competing here in 2015 in the Large Pony Hunter division! Continue reading to learn how she started riding, how she balances school with competing, and more!
How did you start riding?
I started riding in a bit of a non-traditional way [compared to most Hunter/Jumpers]. My family had a ranch in Texas, and I started riding there. I wanted to ride more, somewhere closer to where my parents lived, and the only place nearby was a jumping facility. So I started there, and actually didn't go to my first horse show until I was 13. I started a little late compared to my friends, but I think I'm catching up!

©Sarah Sturgis for TIEC
Who are you riding during Tryon Fall 4?
This week, I'm showing Malissa de Muze in the 3* classes. She's phenomenal. I got her this April, and she's just my type of horse. She's a chestnut mare and she has her own opinion about everything. If you just let her do it the way that she wants to do it, and try to help her where you can, she'll fly for you. I'm very excited to show her this week.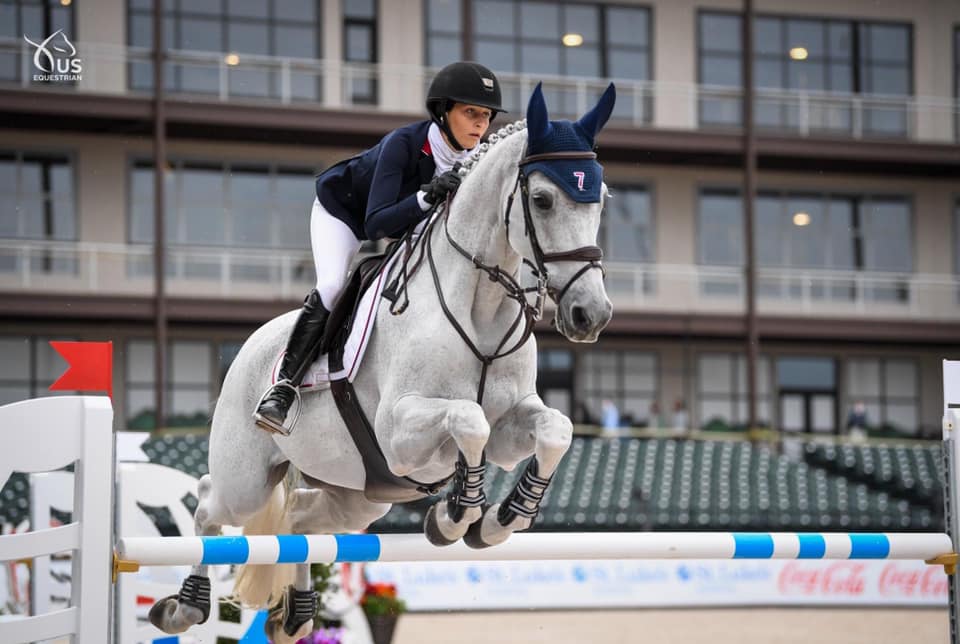 ©US Equestrian
Who are you training with?
I trained for a very long time with Missy Clark and John Brennan, and I credit them with the vast majority of my abilities and my successes. This year I took the summer and went to Europe for four months, and learned a lot there. I came home about a month ago, and since then Daniel Bluman has been helping me, and it's been great. His facility is in North Salem, so I can drive two and a half hours there from school, in Boston. He [Bluman] let me ride an equitation horse of his about five years ago, and we've been friends ever since. He's been a great mentor to me.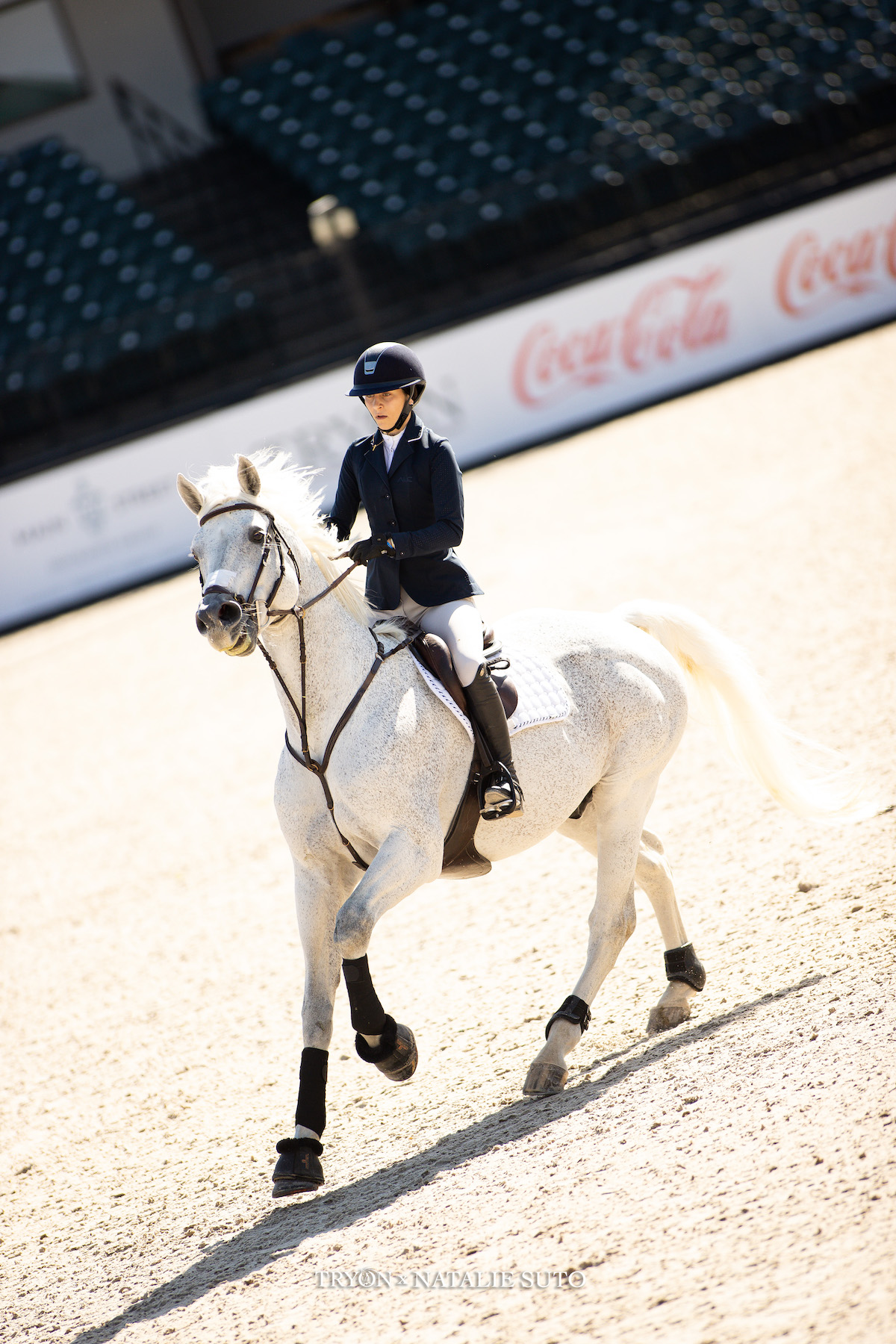 ©Natalie Suto for TIEC
How do you balance college and riding?
It's very difficult! Yesterday, I drove three hours to Boston, went to class all day, and then left school at 6:30pm. My flight was at 8:00pm and I got here at 1:00am, and then I was on my first horse at 7:00am. I'm a double major in history and economics. To be honest, I think college helps me be better at riding, because it helps me really focus my time. When I am here, I give it everything I have. And when I'm not here, my brain isn't spending too much time over-analyzing things. It's difficult, because it's like I live two separate lives. But, I just call it my Hannah Montana moment, and try to get the best of both worlds. I wouldn't change it… I love Boston and I love living there. And, I couldn't not do the horses.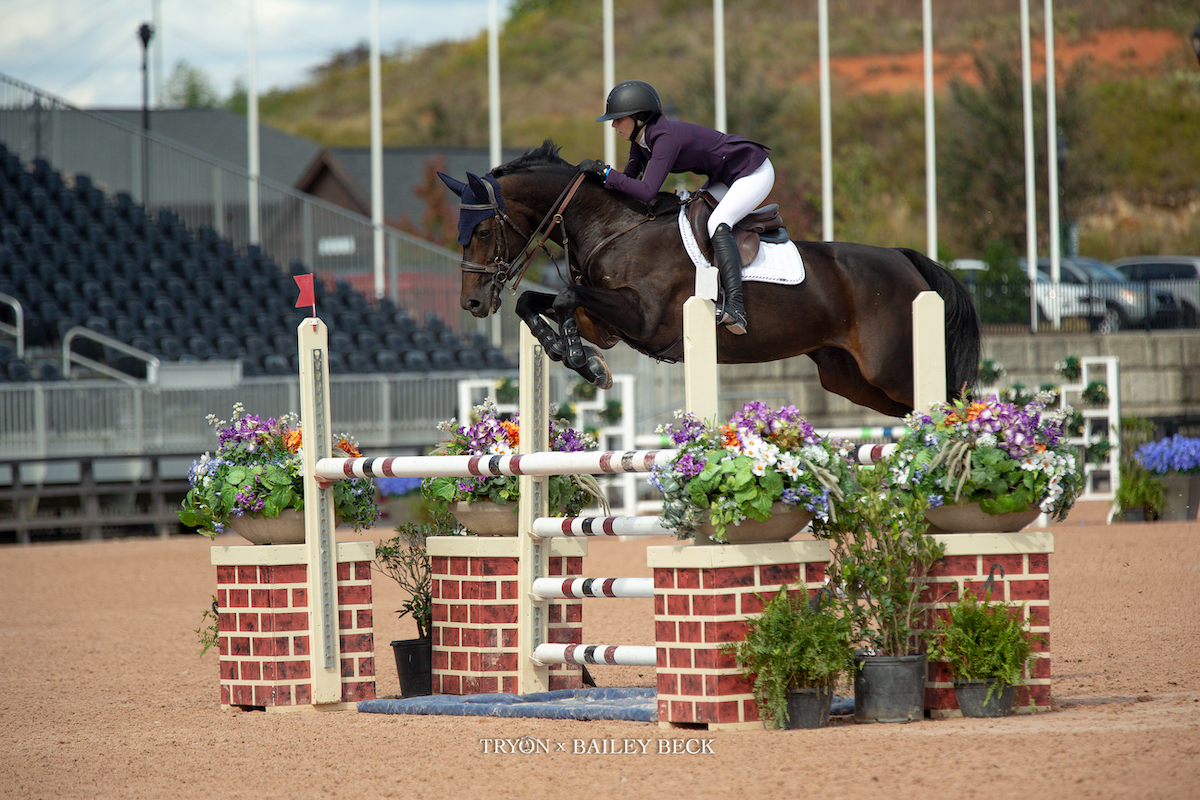 ©Bailey Beck for TIEC
Why do you like competing at TIEC?
TIEC is one of my favorite shows in the country. Firstly, the atmosphere. It means a lot when people come to watch us. And TIEC is one of the few places in the country where a lot of people who know almost nothing about horses will come and watch. And that makes me so happy. Like I love it when you finish jumping the Grand Prix and a little kid sees you in whites and they want to talk about it. And they've never touched a horse. I love that part of the sport, because I think it can be so insular sometimes. So, I love that about TIEC. I also think Tryon is probably the most horse-friendly facility in the country. What you guys have done with the trails is great, too. The horses are so happy to be here for a longer amount of time than they would be at a normal competition. The footing is phenomenal. Everything is of high quality and we appreciate that so much. The horses are very happy here. 

Photo courtesy of Hallie Grimes
What is your favorite riding memory at TIEC?
I started showing when I was 13, and I had been doing it for maybe six months when I came here with my large pony. It was my first time doing the regular division. I can't remember if I was either champion or reserve, but I qualified for Pony Finals. It was the biggest thing in the world to me at the time, so that was pretty special. I also jumped my first Saturday Night Lights here. I don't care how many times you've done one; you get a special feeling and the atmosphere is second to none.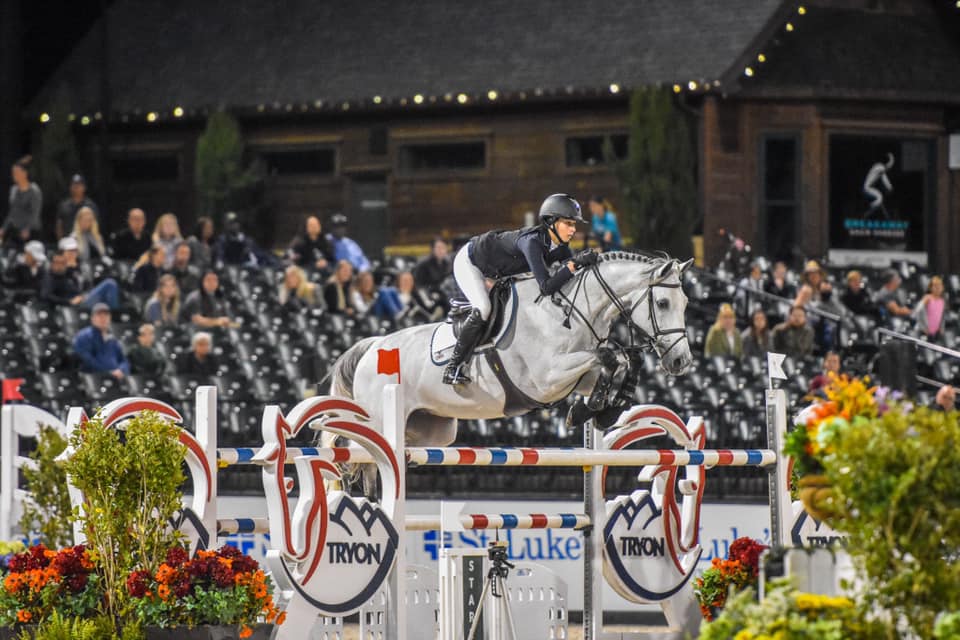 ©Madison Ibach for TIEC
Do you have a favorite moment with friends here?
The year of COVID, I graduated from high school, but it was on Zoom. My friends threw me a graduation party at one of the creekside cabins. It was hilarious. That's my favorite memory with friends here.

©US Equestrian
Anything else you'd like to add?
We're very thankful to be here and for everything you guys do for this facility, to run such a great horse show. We love it here.
Thanks so much for chatting with us, Hallie! We look forward to seeing you and your horses back at TIEC.