Meet Addison Benio, this week's Amateur Hour Spotlight presented by Coca-Cola®! Based out of both Ocala, FL and Athens, GA, the talented athlete has a life centered around equestrian sport. We caught up with Addison to learn about her background in the sport, how she balances school and riding, hear her advice to others, and more. Continue reading to get to know her!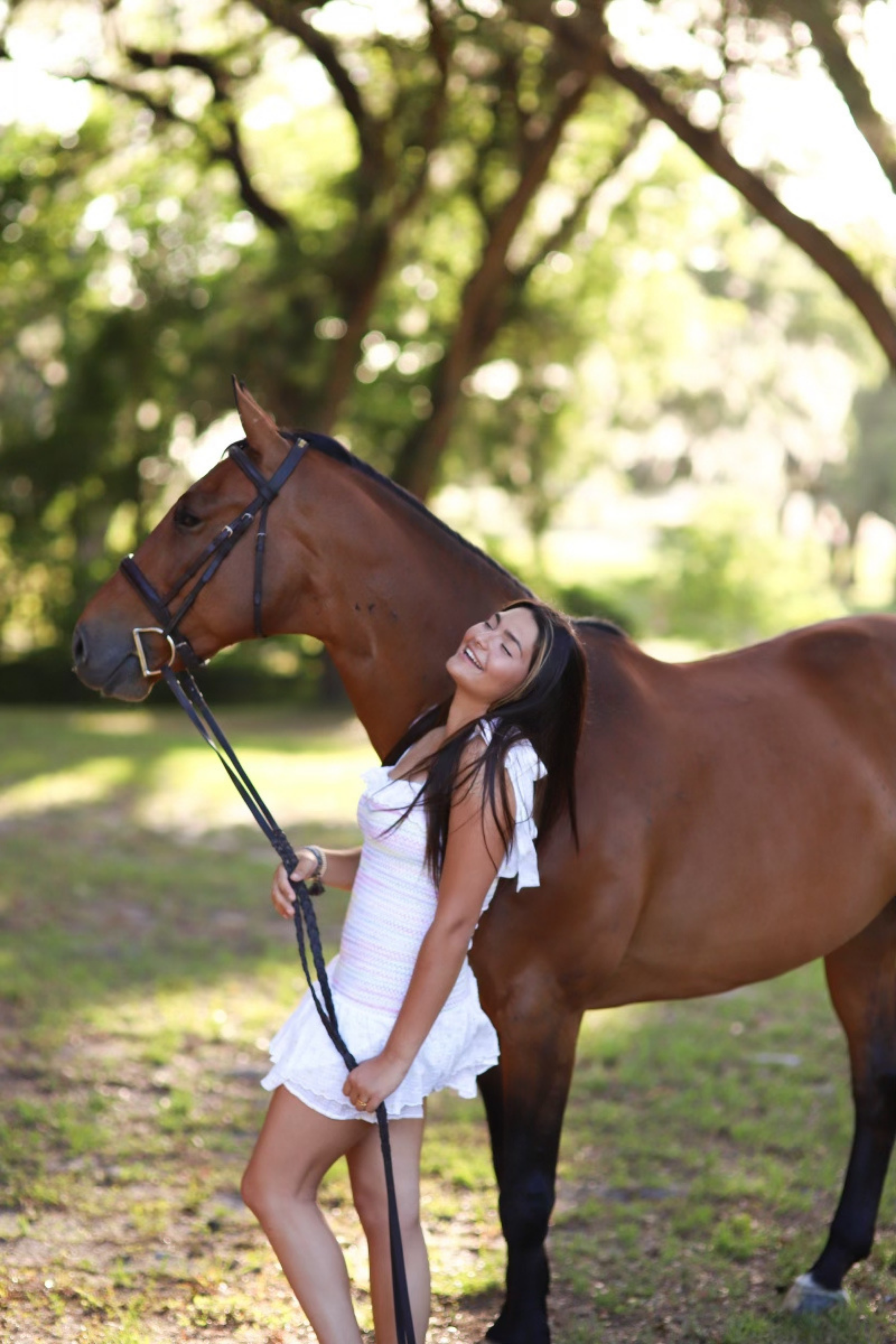 How did you get into the sport?
When I was really little, I had a birthday party at a farm and everybody dressed up like cowboys and rode ponies. A couple of years later for my first-grade birthday party, we did pony rides again at a local barn in Atlanta. After that, I started taking lessons. I mainly did it as a hobby, but then a few years later I wanted to start competing. I started slowly moving up through the local barns, then to a show barn, and now we're here! 
No one in my family rode at all. My dad was an athlete and my mom was a city girl, so they're very different. They were really supportive of it. When I was little, I played a lot of sports, but it got to the point where I was playing travel sports and riding, so my dad told me I needed to decide to give one my all and just go for it.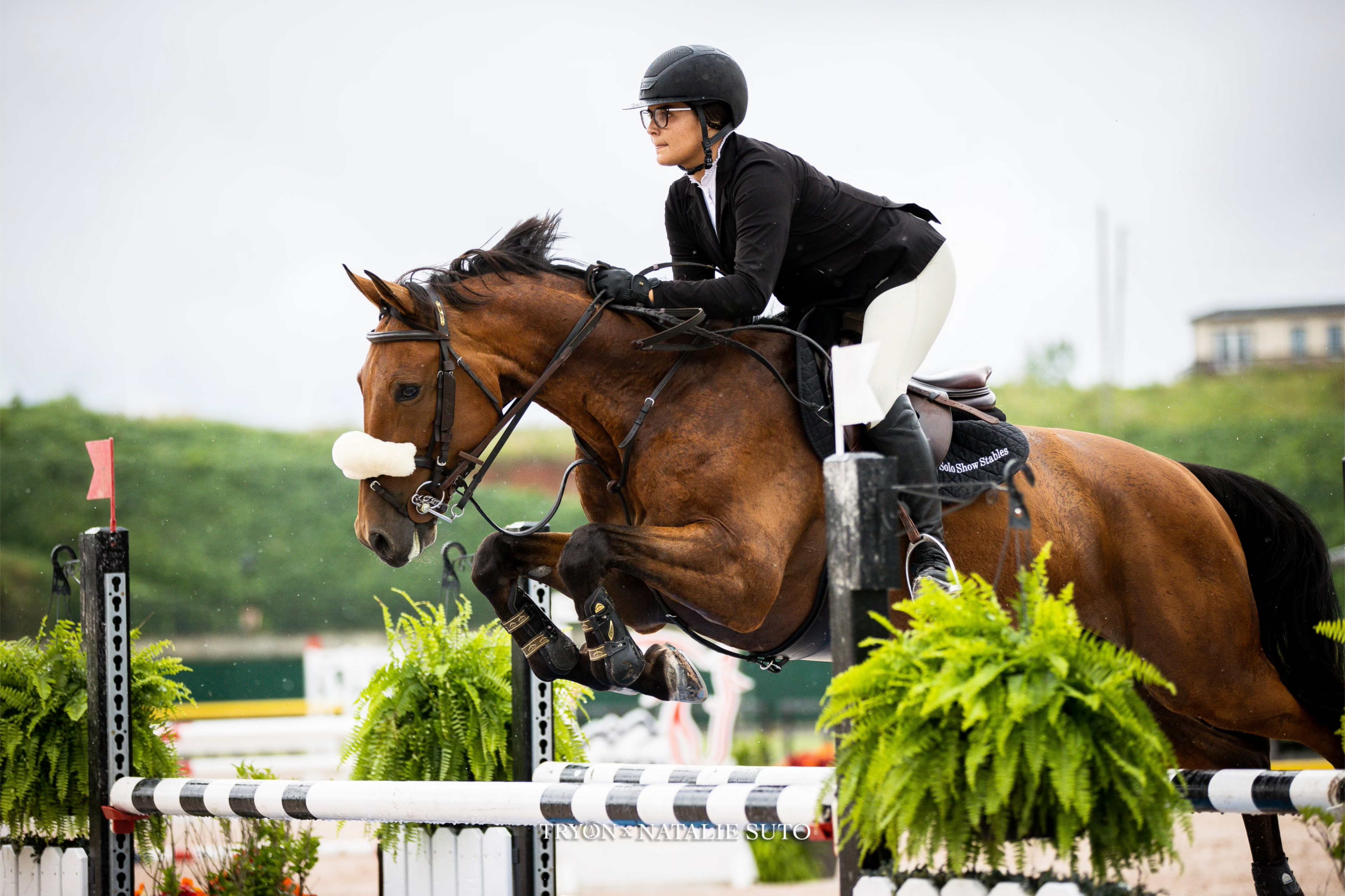 Tell us about your horses!
Beast Mode is a ten-year-old La Silla, which is a breeding farm in Mexico [where he's from]. He's a 15.3hh pocket rocket. He loves his job. He loves jumping more than anything. He's way better at horse shows, actually. Jumps make him focus because otherwise, he's in La La Land. I've had him for three years now but just started showing him this year. He wasn't supposed to be mine actually: he was supposed to be an investment horse until we decided that he was perfect and that we'd just keep him! 
I also have Junebug, who I got to take to school with me as a practice and fun horse – kind of a way to unwind after the stress of school. She'll start horse showing this summer! 
Who do you train with?
I train with Harold Chopping. Solo [Stables] is so great. They have a very professional atmosphere and they're the best people. They take such great care of the horses and all really know what they're doing. They made my Beast Mode into who he is and crafted him into a great horse.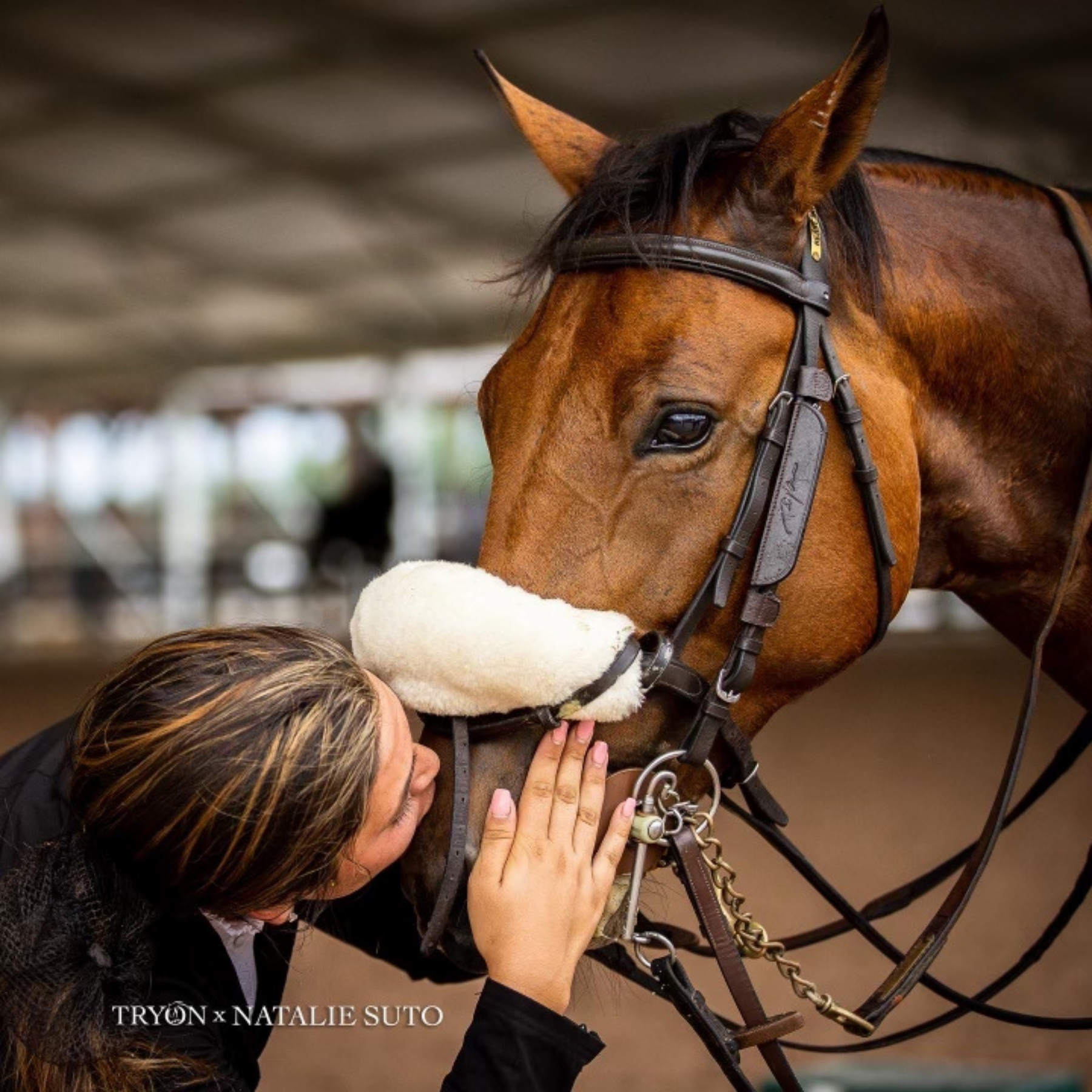 What are your biggest strengths and weaknesses? 
I think my biggest weakness would be pre-show nerves. Sometimes I get a little nervous and it can affect my game. My biggest strength in showing right now is that I've known beast Mode for so long, and knowing that he's always going to jump is huge. In fact, I don't think he's ever stopped at a jump in his whole life! He only knows up, under, or through. Knowing that he's always going to perform is where it helps because I don't get nervous showing with him anymore. I just know he's going to do everything I ask!
How do you balance riding and school?
I have a farm in Ocala, Florida, and I go to the University of Georgia. I drive down to the farm on Thursdays, assuming my professors let me miss class or if they aren't mandatory. I'll ride Thursday, Friday, Saturday, and Sunday and drive back after I'm done on Sunday. Those are what the weekends look like when we're not showing, and when we are showing, my family will take my horse from Ocala to wherever the show is and I'll meet them there.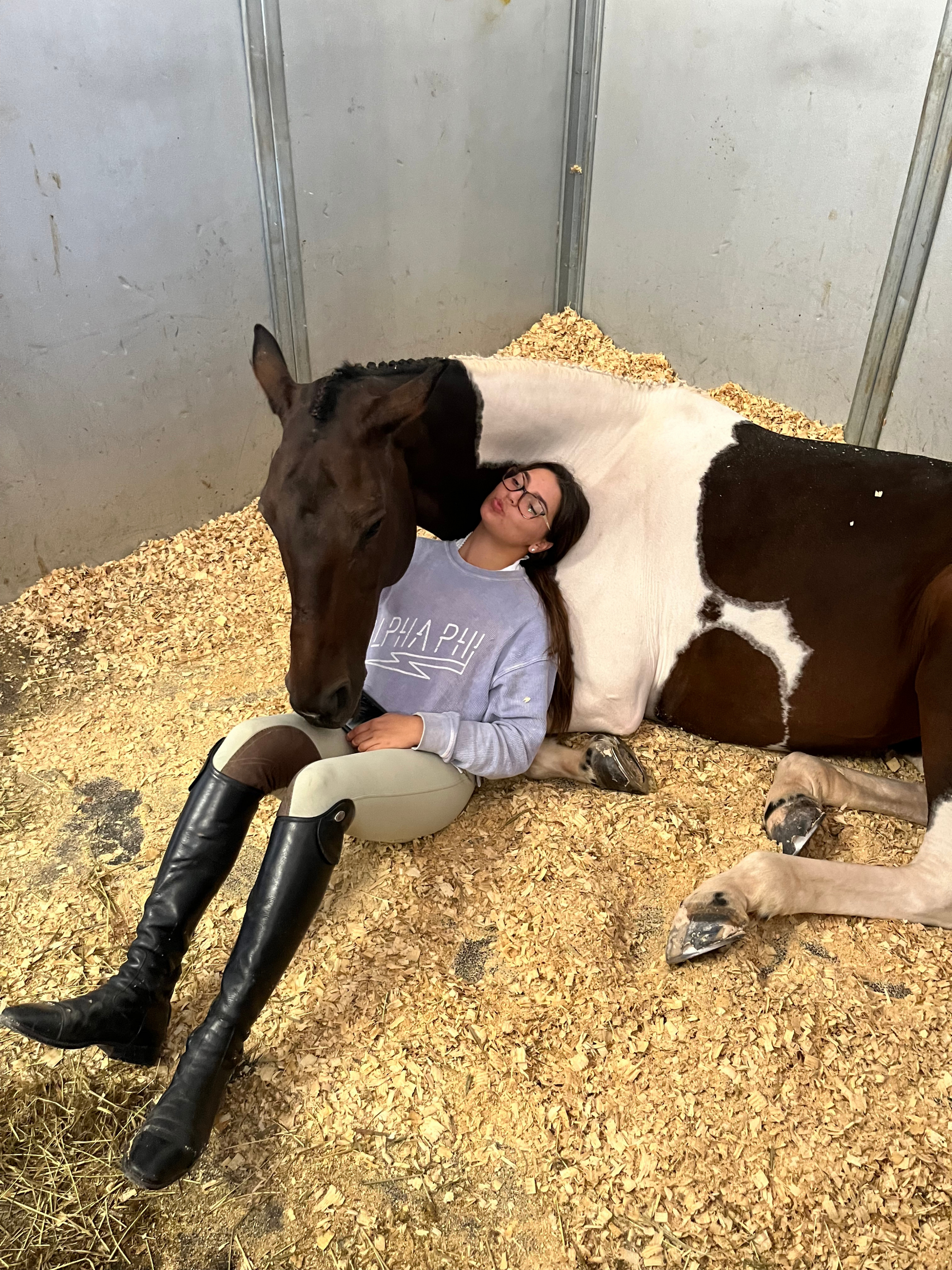 How do you like competing at TIEC?
I love Tryon. I've been coming here since I was doing the Children's Hunters, which was at least five years ago. I love how close the rings are to each other and how you can walk everywhere. The courses are always great, and there's good competition at every show. I look forward to coming knowing that it'll be a fun and competitive show. I love the trails, too! Especially on a horse's day off. The food is also great, especially the new smoothie bar in the General Store. The people are all so nice here, too. 
What advice would you give to others getting started in the sport?
My advice would be to find a trainer that you're comfortable with and a barn with a good atmosphere. Confidence is key, so always work on building it up, and don't pressure yourself into doing anything you're not ready for. Never forget to have fun, because that's why you're doing this! 
Thanks so much for chatting with us, Addison! We look forward to seeing you and Beast Mode back at TIEC.