Welcome to our first Amateur Hour feature of 2019! Every other week, we'll shine the spotlight on amateur riders competing at the Tryon International Equestrian Center (TIEC). The athletes share their stories, goals, and what they love most about their time in the saddle.  Continue reading to get to know the very talented athlete, Jordan Dillenburg!
Meet our first athlete: Jordan Dillenburg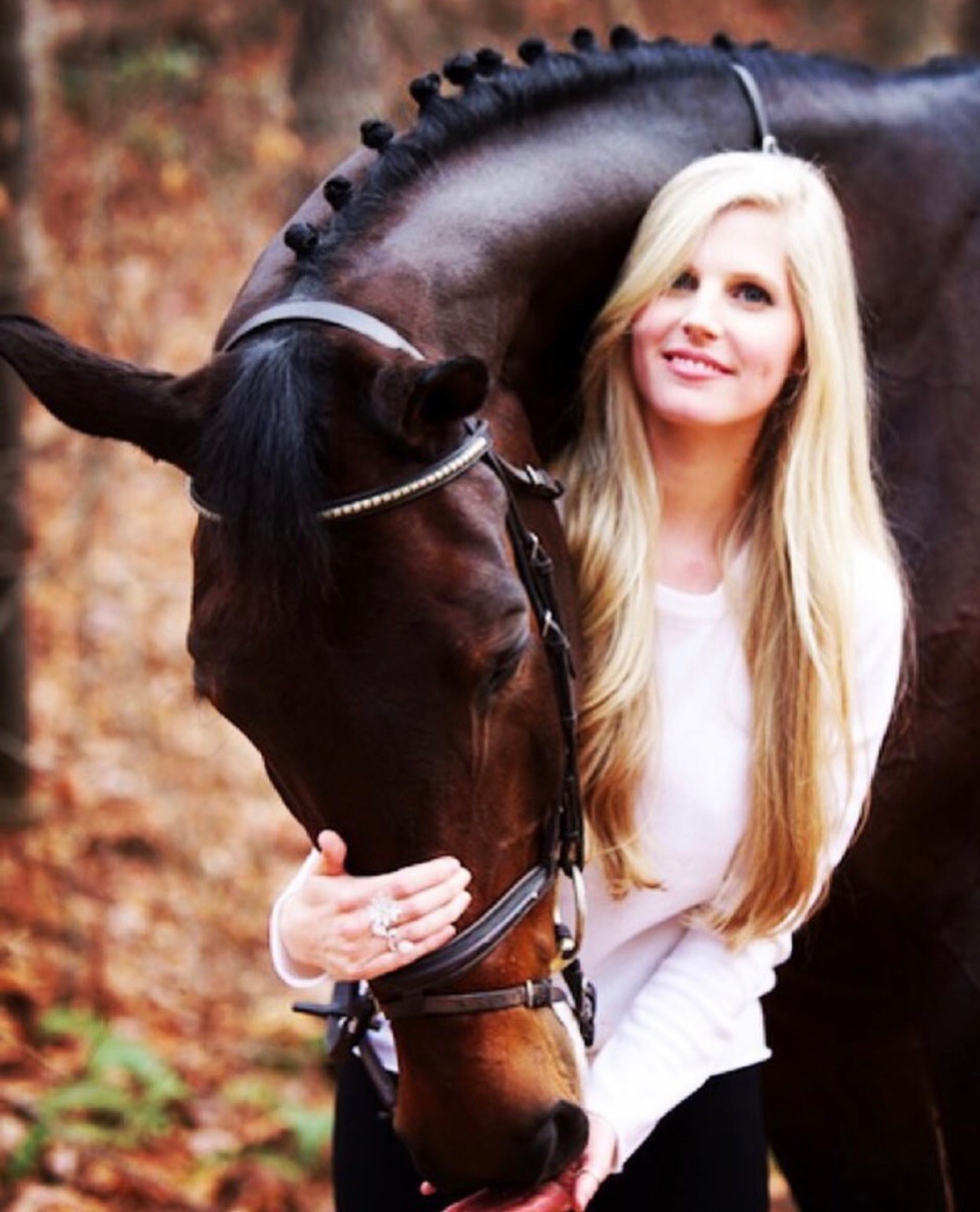 When did you start riding?
I began riding when I was two years old, and I'll be 30 in August! Instead of Barbies, I played with Breyer Horses. My family thought 'okay, well, she's taking the Barbies' arms, legs, and head off, but she's being nice to the horses … so, let's just get her into horses!' My dad's good friend is a team roper, and he let me sit on his tried-and-trusted roping horse that he'd had for a while. Then I saw my aunt jumping, and I immediately knew I wanted to do that. I started taking lessons consistently, then got my first horse when I was six or seven years old.
In what division do you show?
I show in the Adult Jumpers with my two mares, Ophelia and Paris.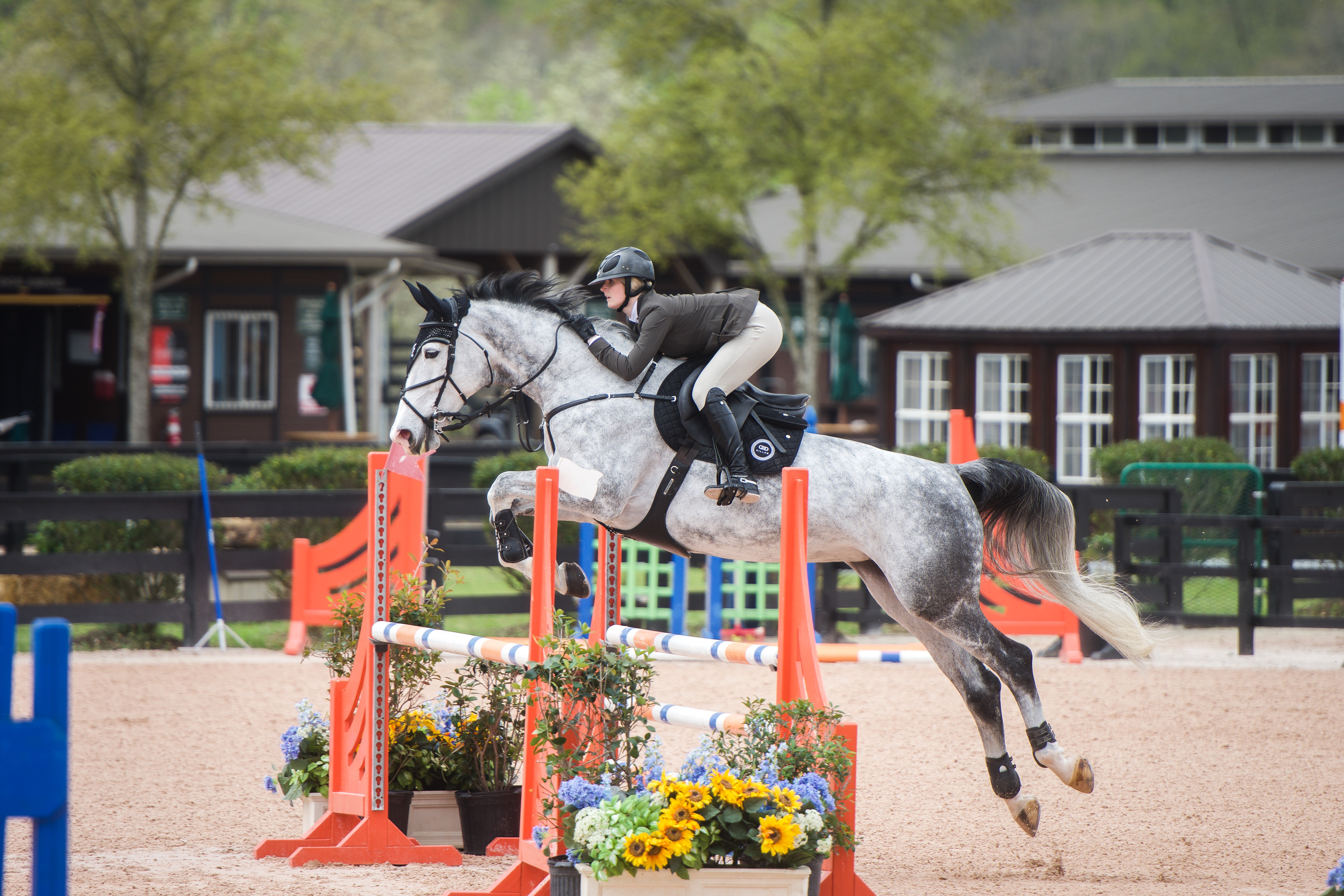 Can you tell us about your horses?
My first mare, Ophelia, is so sweet and doesn't act like a mare at all. She always tries very hard! When you're in the ring and things are going sideways, she's going to figure it out for you. I think it is so important that adult amateur horses are able to take care of you. We're not as brave and don't think as quickly as we did when we were younger! My second mare, Paris, is a bit more of a challenge. She's more of a 'I like to do my job, don't talk to me, I don't need pets, I don't really even need treats.' She's very independent! I got my older gelding, Quest, when I got back into riding as an adult. Unfortunately, he wasn't the kind of horse who could teach someone who was getting back into it. So, he and my miniature horse, Tito, live together on my friends' farm, while my mares are at our show barn.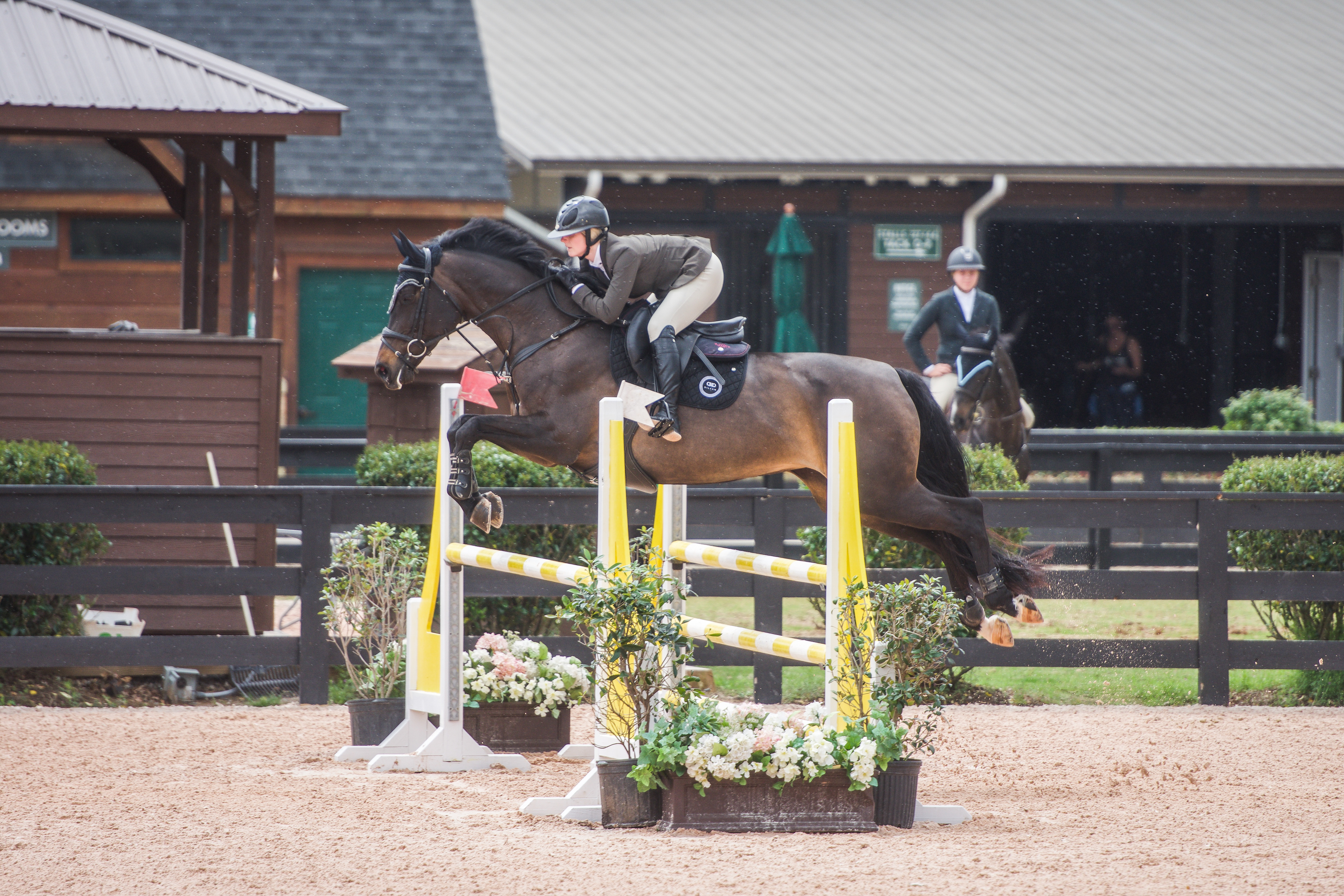 What's something someone may not know about your horses?
Before Ophelia goes into the jumper ring, she has to do this little dance as if she's trying to be a Lipizzaner! She has to get that over with before we're ready to show. Also, when I bought Ophelia, her name was actually Shotgun Betty. She's a gorgeous, tall, dapple grey mare, so the name just didn't do her justice!
How have horses impacted your life?
I wouldn't be where I am as an adult without the discipline and the responsibility that riding horses teaches a young person. You can't just go in there and wing it. You have to be disciplined. There's a lot of responsibility in caring for an animal. I think it led me to be successful in college and in my career as an adult, which has enabled me to be able to afford to ride again, which I didn't think I'd be able to do for a long time. I would do it ten times over again because horses really do make you learn these things quickly. I've carried the lessons with me throughout high school, college, and now my adult life.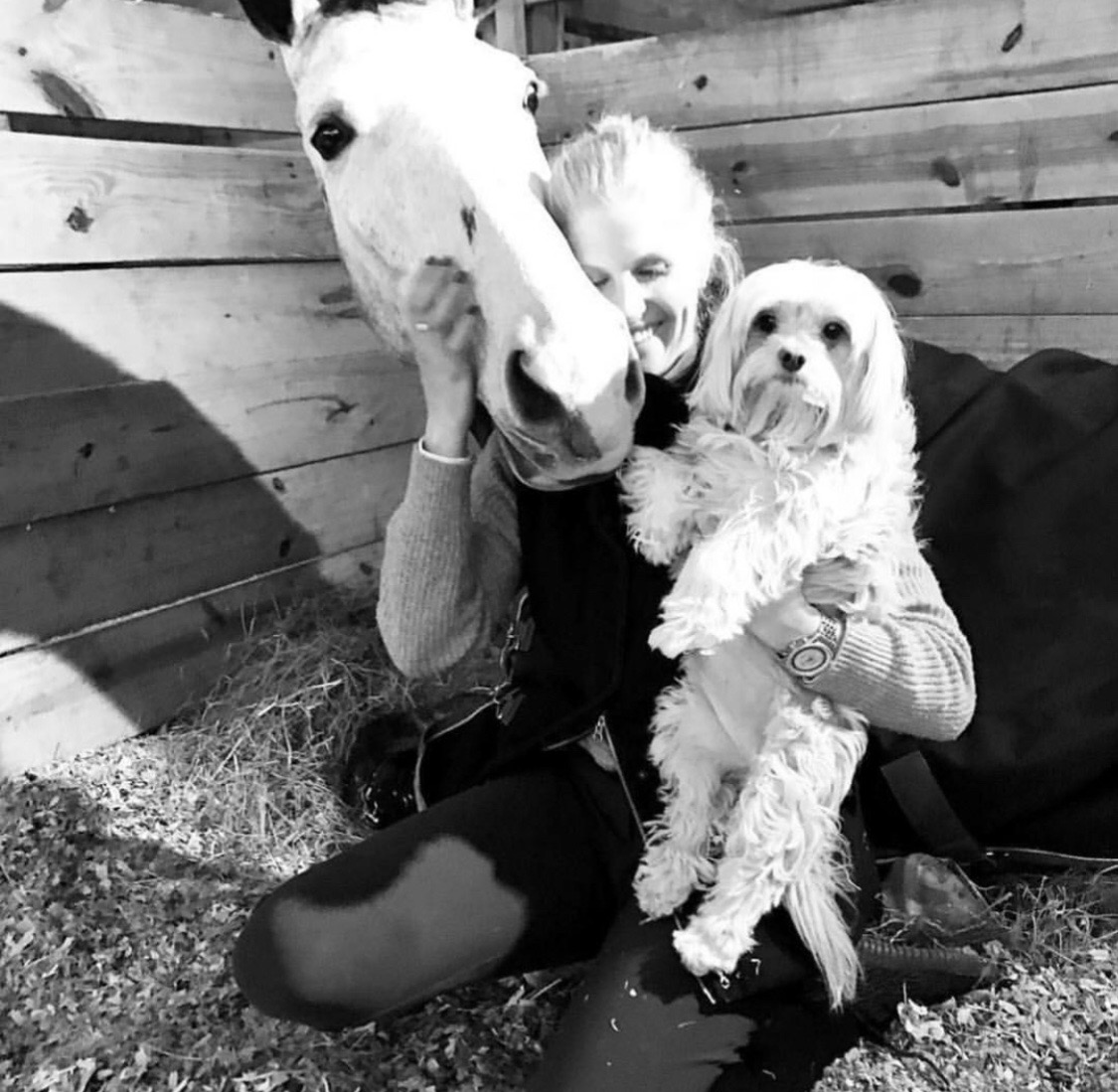 How do you prepare for shows?
It's much different being this age than when I was a kid. I used to just throw my breeches on and show up to the show. Now, I prefer to have everything super prepared. I own a jewelry and lifestyle business and all of my horses wear my branded stuff, so I have to make sure all of their outfits are correct. It's very equestrian-inspired, so it kind of goes hand-in-hand with the horse world. Once I feel like I'm finally prepared, that's when I can take a deep breath and think to myself, 'you did everything you could do. You look the part, and if you don't ride the part, it doesn't matter because this is supposed to be for fun!'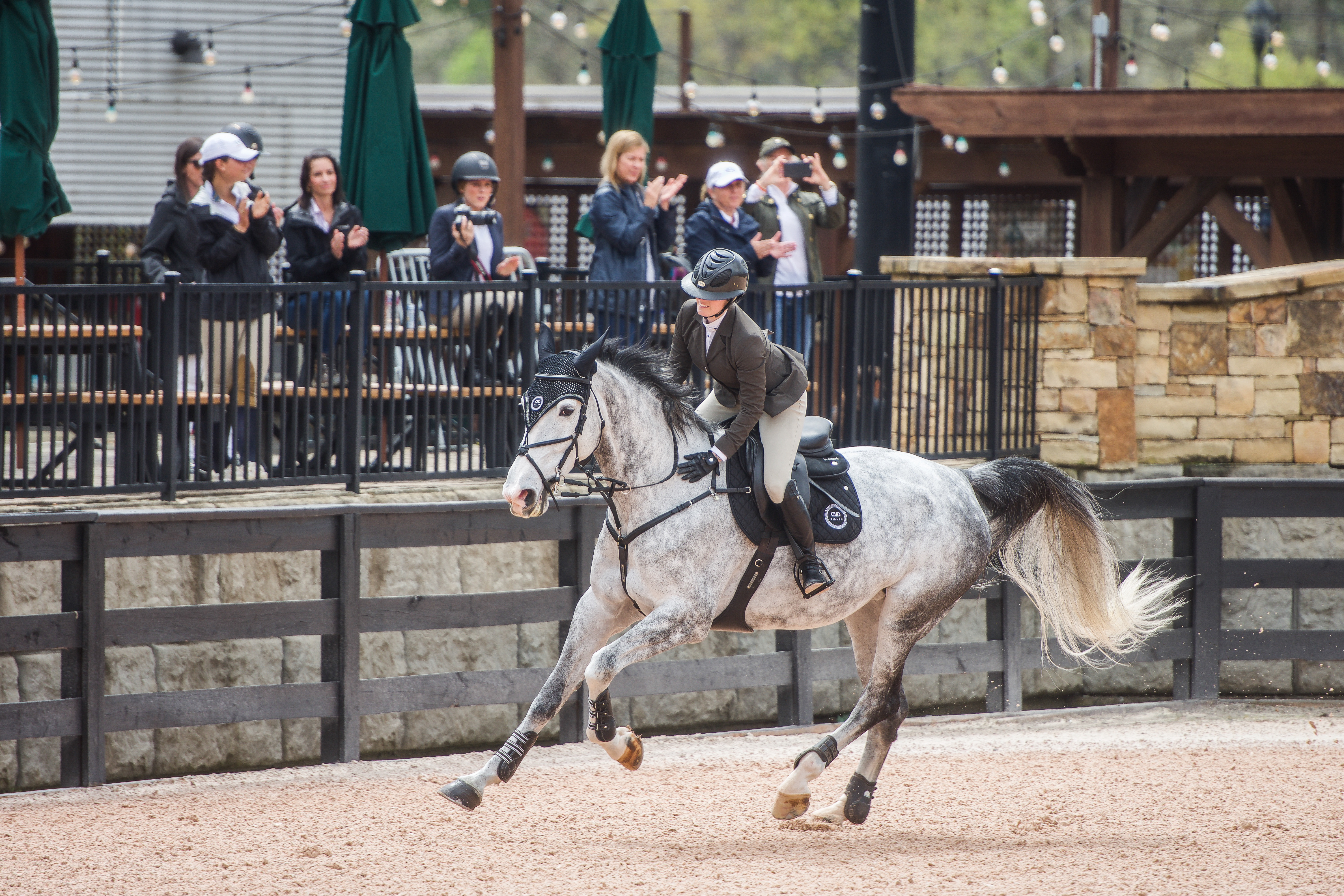 What motivates you?
When I was growing up, it was all about winning. Now, as an adult, I just feel so gifted to be around horses. After you and your horse have a good round – even if there's a rail down – it's just such a magical moment. There's really no other feeling like that. Just being around them and loving the sport is what motivates me!
It was great chatting with you, Jordan! Best of luck this weekend at TIEC.