We're excited to introduce you to our next Amateur Hour athlete, Erin Haas. The talented rider does an impressive job keeping up with her life not only as an active competitor, but as an equine sports medicine veterinarian, as well. Talk about time management skills! Continue reading to get to know more about Erin, her horses, and how she balances her career and competing.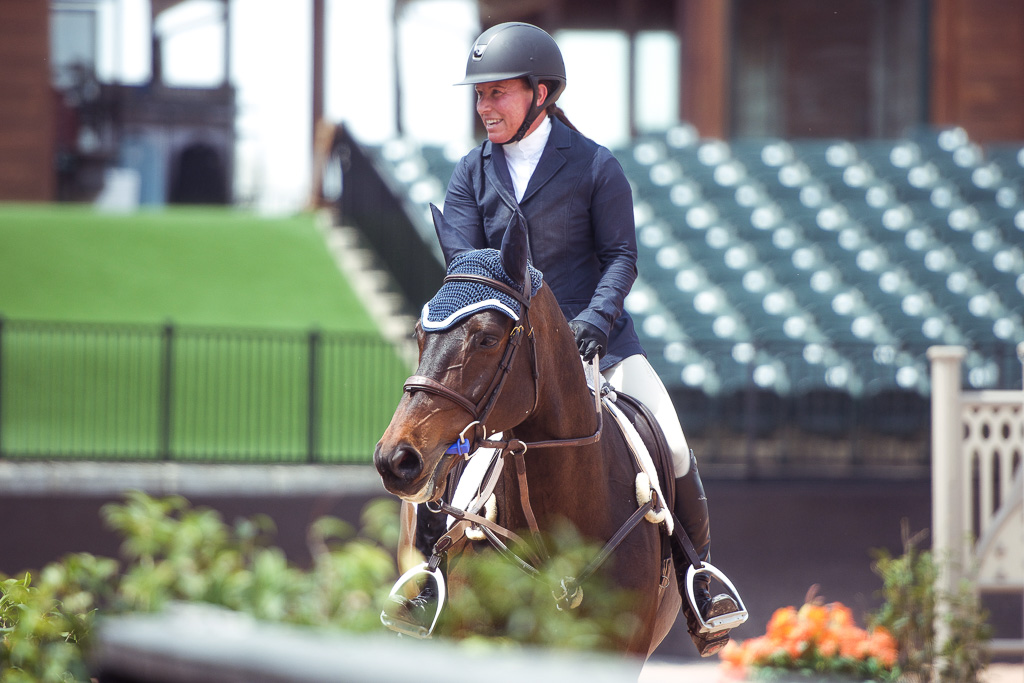 How did you get involved with horses?
I grew up on a farm and started 4-H with rabbits, sheep, goats, and horses, which later led me to the hunter and jumper world. I predominantly rode in the hunters as a junior rider. During my last year, my trainer thought that I should try the junior jumpers. We got a great horse that I clicked with, and, after that, I just fell in love with jumpers! Horses have practically taken over my life. I've competed while going to university, through veterinary school and everything in between. I would show and ride the horses every free moment I had. Some people were actually surprised that I completed veterinary school because I never disappeared from the show circuit!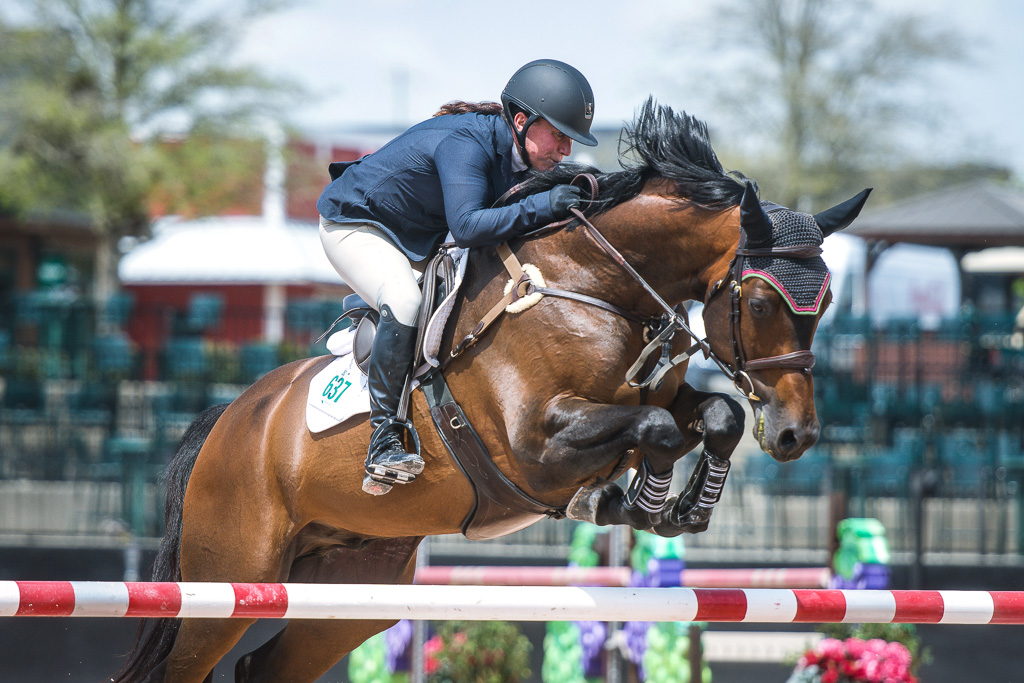 How do you balance your career and riding?
I'm an equine sports medicine veterinarian, so it can be very difficult to balance everything at times. Being in sports medicine, I don't have to do emergencies, so it allows me to travel to different places for shows. All of my horses have to fit with my lifestyle. I like careful horses who have natural talent so that I don't have to spend a lot of time training. They're pretty game and know what to do when we're at a show. Those are the types of horses I need to have in order to make it all work because I can't ride consistently in between shows. It's a lot to manage! I grew up on a farm and my dad really taught me great work ethic. I would wake up and feed the animals every morning before school. Even when I was in vet school, I continued to ride consistently. You would think I never slept! I'm so interested in veterinary medicine, though, so everything I learned in class just clicked. If I'm passionate about and interested in something, I easily retain the information!
Does being a veterinarian help with your riding or vice versa?
Yes! I love being a rider and a veterinarian. Being in tune with the horses is so important as a rider. I can see the really small details, say if they're moving differently or there are any subtle changes. I can fix things before they become a bigger problem. I like to take a step back and see if there's an underlying cause for that particular behavior. I really believe that horses want to please and be true to us. You just have to listen to them. That's really why I wanted to become a veterinarian.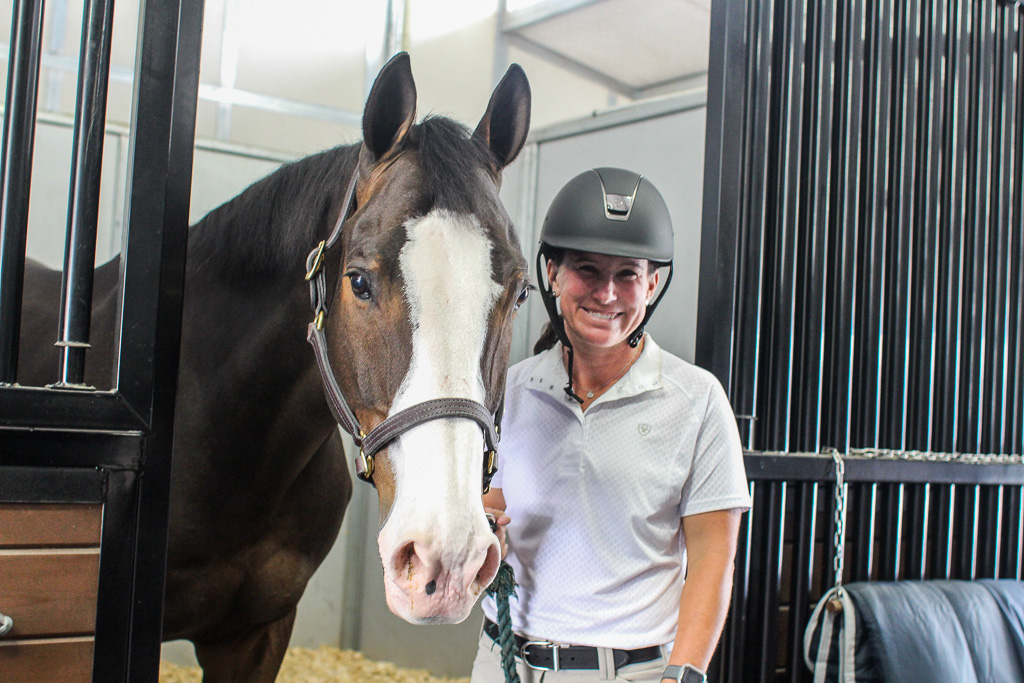 Tell us about your horses!
I have seven right now, so it's a bit crazy! Udo DV is 18-years-old this year. I keep saying he's going to retire, but he was so good during the Ocala, FL Winter Circuit. He won two classics, he was second in two other classics, and third in another. I'm keeping him along, but when he tells me he's done, he'll be done. One of my mares, Coachella, is currently rehabbing. She's very difficult to work on veterinary wise, so it's been quite challenging. We're working through things, though. Then there's Umano Des Dragons, who I like to say is "Dragon" when he's crazy and "Umano" when he's good! I recently won the Welcome here at TIEC with him. He's a very talented horse who had been pushed a bit too much when he was too young with his previous owners, so he can get nervous and upset, but I've worked this past year to build trust and get him to relax a bit. I'm excited to see where he goes. I just got a seven-year-old this January. He's showing in 1.20m here at TIEC and has been super! He's already been to some very impressionable rings, so he's getting a lot of great mileage. I've had Quality On Top for a couple of years, and I'll show him in some of the bigger classes. He's very spooky and tricky at times, and doesn't like other horses, so what I show him in depends on how comfortable he feels. My two others, Elektrisk and Corona Z, are my younger ones. I started showing them in the High Amateurs in Florida, and I'm looking to do some smaller prixs with them this summer.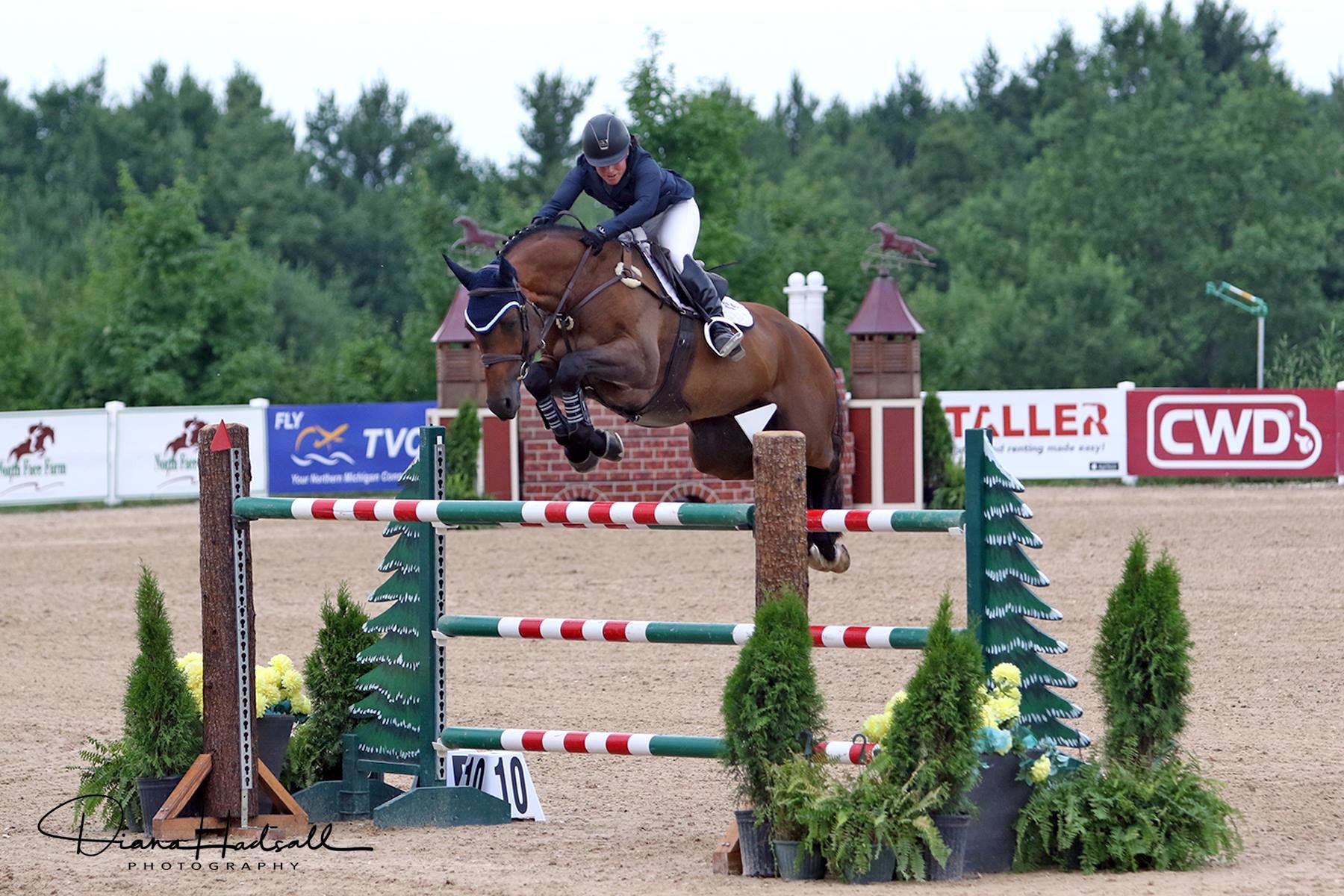 How have horses impacted your life?
It's amazing how much horses have impacted my life. The sport has gifted me so many friends. I've made many connections over the years with other veterinarians, even before I was in veterinary school. It makes the world a much smaller place! It's my lifestyle now. I can't imagine doing anything else besides working with horses. It's really taught me hard work, discipline, and patience, which is one of the most important things. They compare veterinary medicine – and I would add riding – to pediatric neonatal medicine, because they can't verbalize. With adult human medicine, people come in and say what the symptoms are. When working with horses, you just have to be patient, listen, and try to interpret what they're 'telling' you. That's a puzzle that I love to try and figure out.
Thanks for chatting with us, Erin! Best of luck to you this summer.