Meet Cory McLaughlin, our next #AmateurHour athlete! Cory has a wide range of experience in the horse world, from Hunters and Jumpers to colt-breaking and working on a dude ranch. The well-rounded and talented rider has dedicated her life to these amazing animals and the incredible sport, so we were thrilled to hear her story! Continue reading to get to know this up-and-coming superstar rider.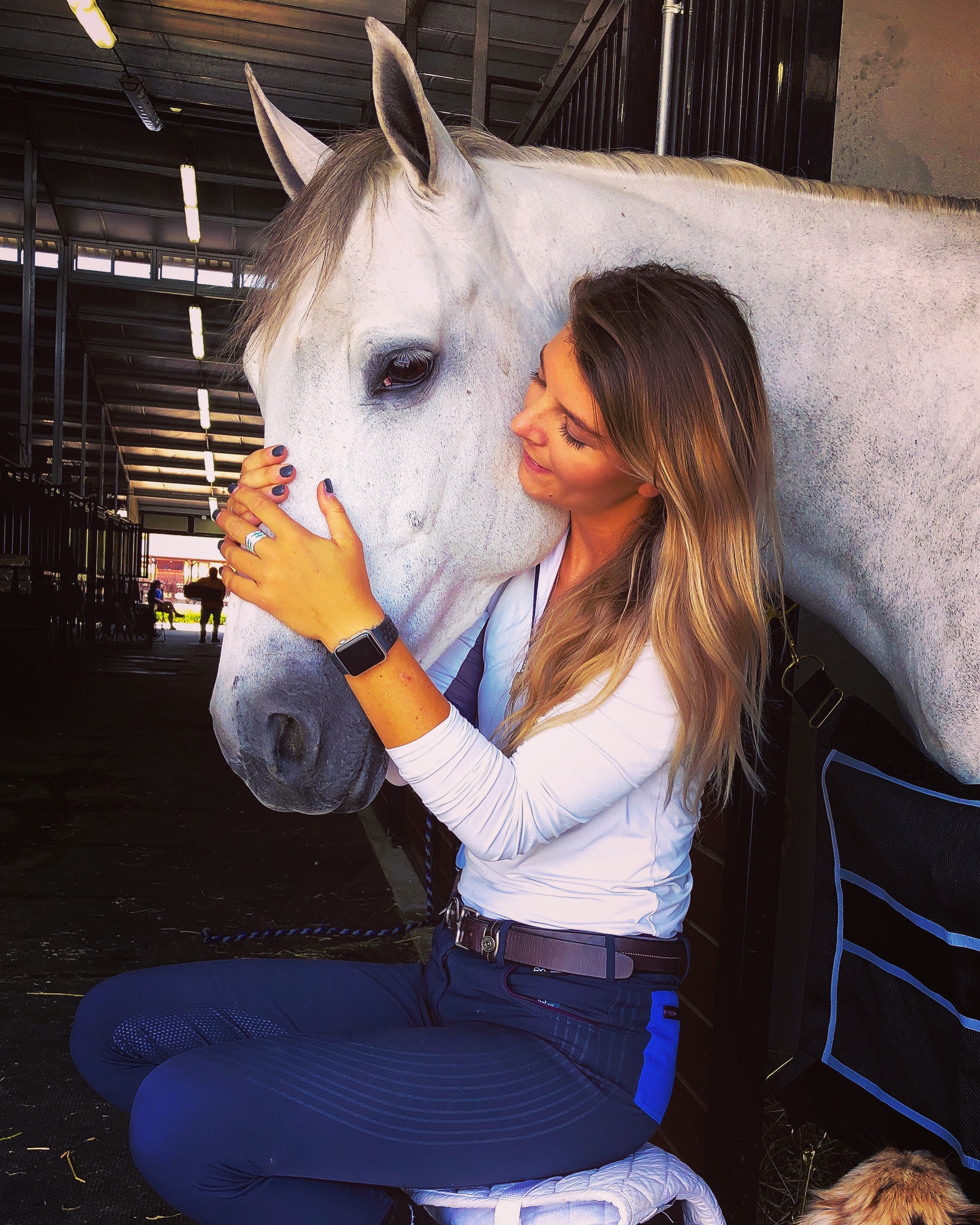 Tell us about your horses!
I have two horses, Pants and Cuchino, right now. Pants, whose show name is Aria, is a grey mare that I purchased in July of last year to move up to the 1.20m Low Amateur Jumper division. A week after I bought her, she got cast in her stall. Initially, I was told it would be a year before I could ride her, but thankfully, she recovered a lot quicker. She's still relatively new to me, but she's amazing. She has a huge heart and will try her hardest 100% of the time. She's super sweet in the barn, but once she gets in the arena, she knows it's go-time. I love mares; honestly, my best rides have been on mares. She's really helped me move up to the higher Jumper levels as my whole junior career was Hunters and Equitation. Since I'm an amateur now, I decided I wanted to do Jumpers because there's more money in it.
My other horse is a 5-year-old Hunter prospect who was imported in March. Hopefully, he will be one of my first sale horses. Since he's 5, he's still a little goofy, but he's really great. He has a great mind and he's super-lovable. He's everyone's favorite in the barn, and has the coolest markings on his face with black dappling all over his neck!
How long will you be competing with us at TIEC?
We're here until the first week of July. It's a little longer than we planned, but it's nice to be here and out of the Florida heat. I love it here! We actually came here in 2015. It's cool to come back and see how much it's changed, how different all of it is, and how much it's grown. It's definitely one of my favorite facilities to show at. The barns are great, and I love taking my horses on the trails around the facility. There's no shortage of food options, and you can never go wrong with Roger's Diner. I'm obsessed with their milkshakes!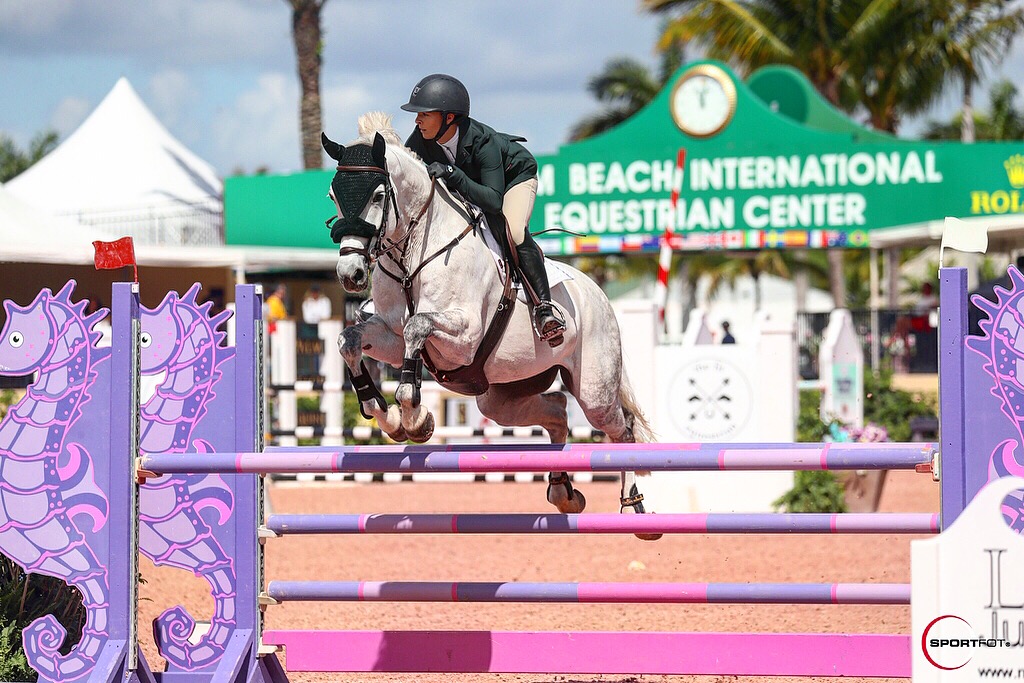 How did you get involved with the sport?
I started riding when I was 4, so I've been riding for 20 years. My mom always wanted me to be involved in something, so one day she asked me what I wanted to do, and I told her 'I want to ride horses.' My family and my loved ones have been so supportive. It's great to have that support system, that I can continue doing this, and now make it my business. It's what I've wanted to do for years! I've done a lot throughout the industry, from working student to dude ranch jobs and everything in-between. It's great that I've been in the sport as much as I have been since this is my life. I even went to college for it. I have my bachelors in equine science.  The degree was really intensive as it's basically a pre-vet track. I studied reproduction, anatomy, nutrition, and genetics based on horses. I even took a colt-breaking class, which was awesome. I loved it. Originally, I thought that was what I wanted to do, but now I prefer to stick with horses who are at least 5 years old; broke enough to where I can put the finishing touches, but I don't have to saddle break.
I think it's really important if you're in this sport to get experience in all aspects of it. Colleges that offer these equine programs really give you a better sense of what's out there. I'm always one to go and try different things!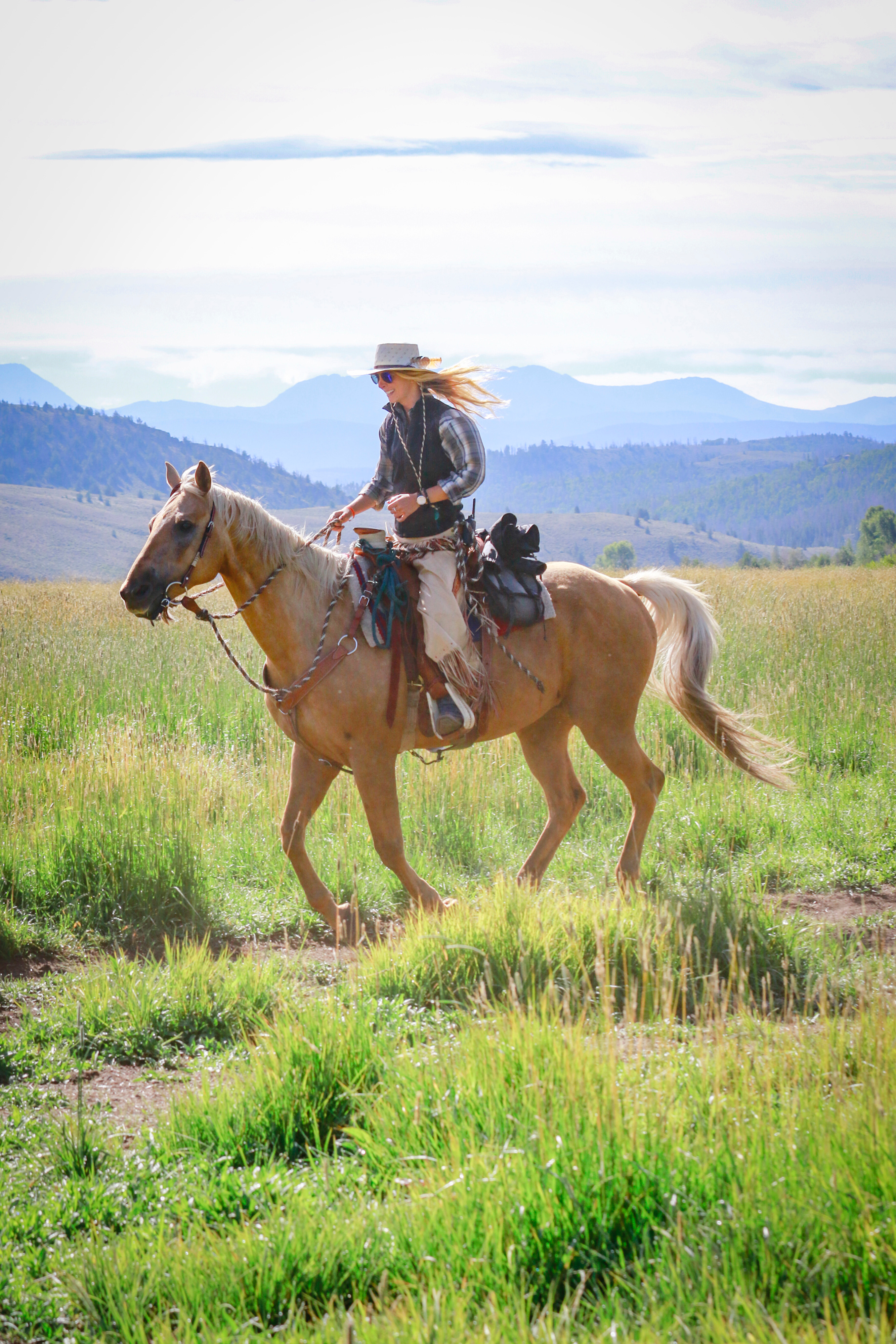 Which horse has made the biggest impact on you?
The Hunter that I was talking about earlier. His name is Curtis, and he's a 17.2 hand Hanoverian who's now 21. I've had him since he was 9. He's the most amazing horse I've ever ridden! When I first bought him, I wasn't sure if it was going to work out. We tried to do a 3'6" class together, and it went terribly. Throughout the years, though, we really clicked. We've won in the Hunters, in the Equitation, and at one point, I was top in the nation for the Ariat Adult Medal with him. Unfortunately, I had just moved out to Colorado right before the Finals and decided not to go. Looking back on it now, I wish I had gone!
Who do you train with?
The trainer I'm working with right now is James Benedello, and he's working out of Don Stewart Stables. I'm getting a lot of incredible insight from him. The training I've gotten from him in just the past couple of months is amazing. The transformation from even December with my mare [Pants] … we're a completely different team now! It's really quite impressive to see how far we've come. My mare and I work on a lot of flatwork. When I bought her, I was told that she didn't know how to flat, so it was up to me to teach her. Now, it might not be the prettiest thing, but she flats and we've calmed everything down a notch as she's a very hot-blooded mare. She goes around, kind of hops for a minute, and it's like, 'alright, come on. Let's just go and get our job done!' We do a lot of flatwork, but that's the foundation. In my opinion, if you don't have that, you don't really have a well-rounded horse or one that can give you 100%. We still have our off days and our fantastic days, though, just like everyone else.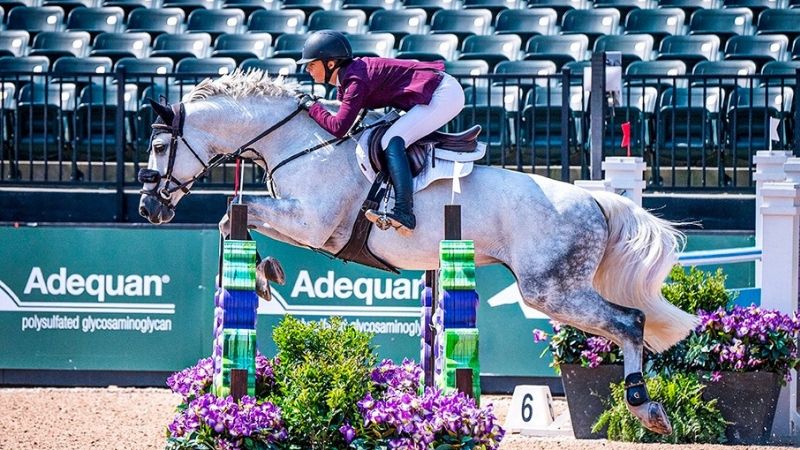 How do you prepare for the show ring?
For myself, I'm in the gym about five days a week. I don't do any cardio in the gym because to me, jumping and riding is my cardio. You'll never see me running. If you do, you should probably run, too! I lift a lot. I stretch myself thin sometimes, but that's what caffeine is for. I care for my horses by myself, so I know exactly how they're prepped every single day – it's quite a process, but it's worth it. She doesn't take a lot to get ready for showing. When I first bought her, I could take her over 5 jumps in the schooling ring and we would go in and place second. She's super easy! It's more my mind since we just moved up to 1.20m, and I get nervous sometimes. Now that we've done it a couple of times, they're not as big as they used to be. We just try to calm everything down and slow down so that everything is pieced together. A lot of us joke that she's the 'Mother of Dragons' from Game of Thrones. My mom calls her the 'Dragon Mare' all the time!
What advice would you give to another amateur athlete who's trying to climb the levels?
I would honestly say to just try everything, even if it makes you a little nervous. To me, stepping out of your comfort zone is what makes you better. It's also important to find an amazing trainer and the best horse for you. Don't be afraid to try something different. For example, when I was trying to move up to 1.20m, I showed in the 1.10m and 1.15m, and I got really solid at that. Then in lessons, we would put some jumps at 1.20m here and there which was a big confidence boost for me!
Thanks for chatting with us, Cory! We'll be sure to keep an eye out for you at TIEC.